Published by .
Sports are the stuff that summer's made of—pick-up soccer matches, baseball games at dusk, and beach volleyball are perfect ways to celebrate the season of sunshine. But there's no reason why sports fun needs to be at the expense of animals.
Animals like to run, roll, and play just as we do. Make sure they can get their summer playtime, too, by opting for sports equipment that doesn't use sheep intestines, pig skins, cow hides, or other animal materials.
Here are a few great animal-friendly options: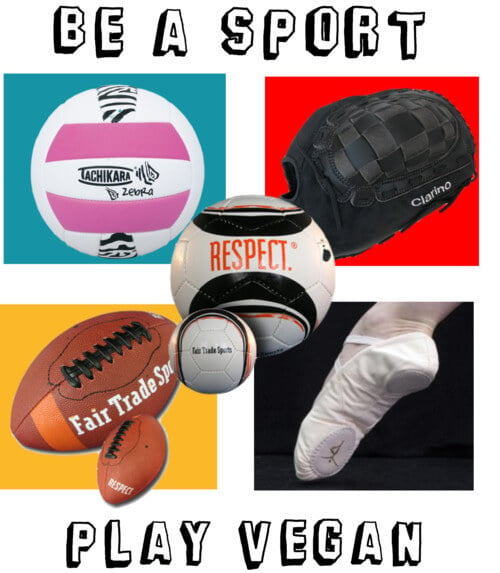 Everyone's a winner with Eco Sports! It's on a mission to provide high-quality vegan sporting equipment using eco-friendly and biodegradable materials. Whether you're looking for a vegan volleyball or you want to bring your soccer game up to a sustainable level, these products will help you score compassionately.
Carpenter Trade Baseball Gloves
"The time for synthetics in professional baseball gloves has come," says Scott Carpenter, founder of Carpenter Trade baseball gloves. Scott produces the only all-synthetic gloves ever to be used in professional baseball, but he's confident that trends are pointing toward non-animal leather. "Completely synthetic gloves will eventually be an industry standard," he says. Carpenter does use wool for the padding in his gloves, but customers can request all-synthetic padding as well.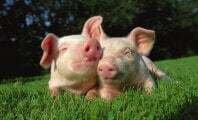 Order Your FREE Vegan Starter Kit
When the phrase "toss around the old pigskin" hit mainstream speak, we should have learned to evolve the barbaric construction of footballs. Until football fans come to their senses, though, there are vegan options. Try Tachikara's football, which is made of synthetic material and is regulation size.
Foam-backed synthetic materials make this a ball that you can bump, set, and spike with a clear conscience. The zebra stripes on its surface are a fun reminder of the animal lives you're sparing when you purchase vegan sports gear.
Skip the silk and leather as you're honing your pirouettes. Grishko uses vegan glue and offers a canvas slipper. If you specify in your order that you want a vegan pair, they'll skip any potential non-vegan material and accommodate you.