Published by .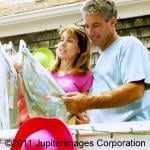 This article originally appeared on PETA Prime.
Spring cleaning isn't always the most pleasant task, but it's worth it for the feeling of a sparkling, uncluttered house when it's all over.Now, you can feel even better about this annual chore. Just gather up that jewelry that you haven't worn in a decade, clothes that are like new but just don't say "you" anymore, electronic gadgets that you replaced years ago, and other household items, and hold a yard sale whose proceeds benefit animals through PETA.
Hold a sale of your own, or get the whole neighborhood involved and draw even more bargain hunters. A neighborhood sale is a great way to get to know your neighbors and raise awareness about the animal-related issues that are important to you. Chances are that many of your neighbors have—or have had—a cat, a dog, or another animal companion and will be eager to participate.
And to make sure that no question from your "customers" goes unanswered, you can order leaflets, brochures, and more on the entire range of animal rights issues simply by clicking your way through the easy-to-use literature section of the PETA Catalog. Just order what you think you'll need and place small stacks on each table and at your pay station.
So go ahead—add a little fun and reward to your spring cleaning this year. Get a chance to meet and work with your neighbors, educate those bargain hunters on the importance of extending compassion to animals, and help the world's largest and most effective animal rights organization continue its vital work-all at the same time!
Want to make a positive difference in the lives of animals, but a yard sale isn't your cup of tea? No problem. Just pay a quick visit to PETA's "Fundraise for PETA"  and "Creating Change for the Cause" pages for more fun and creative fundraising ideas.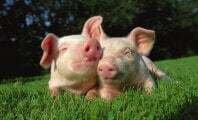 Order Your FREE Vegan Starter Kit