Published by .
Every year, traveling families will log thousands of miles by plane, train, or (you guessed it) automobile to get to Aunt Susie's house or Uncle Jed's bungalow or anywhere in between. Smart travelers will try to break up these long trips with fun activities, and even smarter ones (that's you!) will avoid supporting zoos, circuses, and other cruel businesses that make a large portion of their profits from uninformed animal-loving families.
So to keep you and your family cruelty-free, we've put together a list of exciting family-friendly excursions that'll make your next trip even more special, no matter what corner of the country you'll be going to!
Northeast: Watch Dolphins and Whales Migrate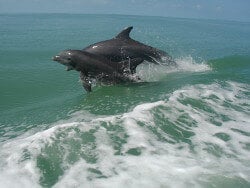 Dolphins and whales in the Atlantic Ocean spend the early winter months migrating south, following their food source to warmer waters. If you're heading up the North Atlantic Coast, you may see these majestic mammals doing their own family traveling.
Southeast: Take a Tour of the Florida Everglades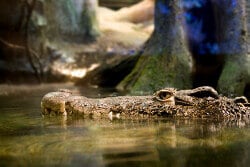 The Florida Everglades are home to some of the world's rarest species of birds, reptiles, amphibians, and more. Give this trip an educational twist by taking your family on a guided walking tour of one of the U.S.' most diverse ecosystems. Discussion topics include the various animals who make the Everglades their home, the Everglades' unique ecosystem, and what to do if you encounter wildlife such as the big guy in the picture.
Southwest: Take in a Circ du Soleil Show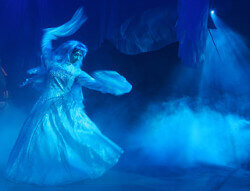 An animal lover's favorite circus is the one without any animals. Take the family to a Circ du Soleil show in Las Vegas or at the resident show in Hollywood, California. You won't miss the elephants—promise.
Northwest: Spend a Night in Columbia River Gorge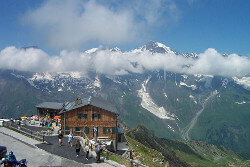 Enjoy the natural wonders on the border between Oregon and Washington. This sprawling area boasts festivals, snow-based sports, and a modern metro area in downtown Portland. It's the perfect place to stop for a night and soak in the outdoors.
A Few Crazy Roadside Attractions
Metal Animals on the Wyoming-Idaho Border
This herd makes passersby do a double take on Highway 89.
20-Foot Metal Dog Made of Dog Tags
This attraction is located outside a Denver animal shelter. Stop and volunteer for a few hours!
Otto the Big Metal Otter in Minnesota
His name is Otto. He's a big metal otter.
Have a great trip! And don't forget to pack your PETA travel gear. If you're looking for a great travel agent, head over to HumaneTrip.com. A portion of their profits will go directly to PETA!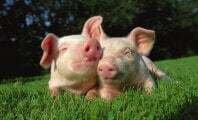 Order Your FREE Vegan Starter Kit