Leah Lewis is best known for her work portraying teens in Netflix's The Half of It and The CW Network's series adaptation Nancy Drew. In real life, though, she's wise beyond her years and she's using her wisdom to encourage people always to adopt, never buy, an animal companion.
Leah's rescued dog, Floyd, tragically passed away after they appeared in a PETA campaign, so Leah is releasing this heartfelt pro-adoption campaign to honor Floyd and help more dogs like him find homes.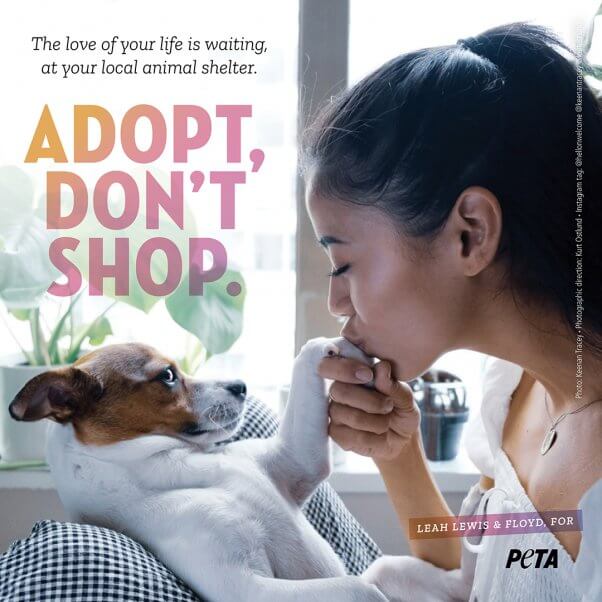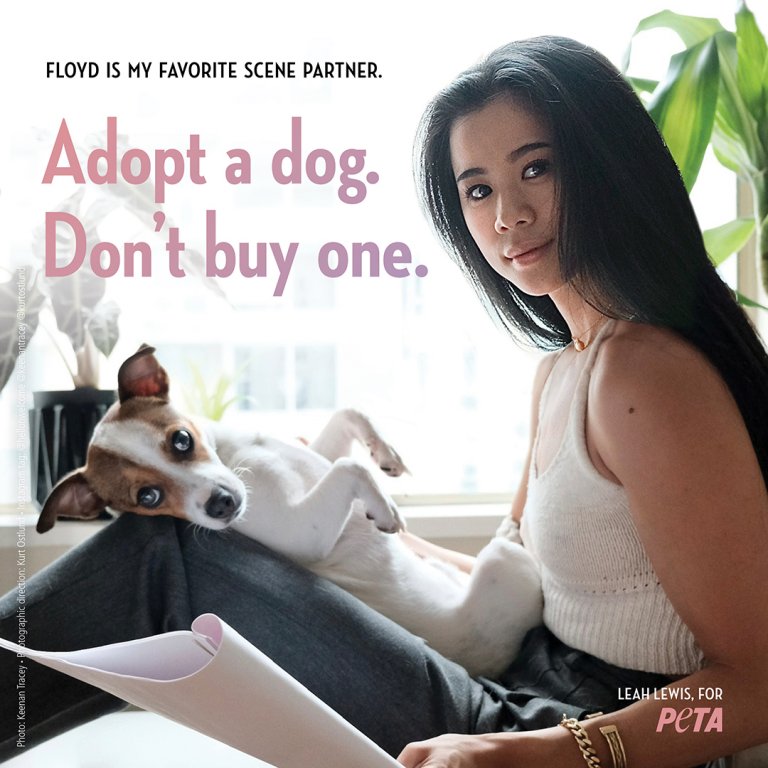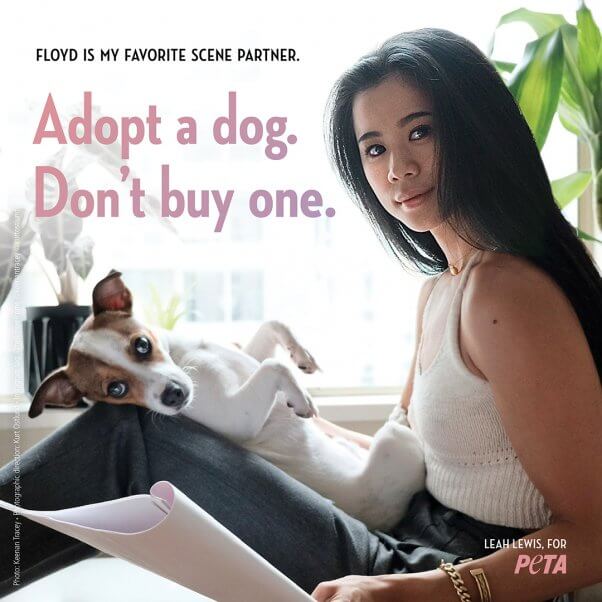 In an exclusive interview with PETA, Leah says that adopting Floyd was one of "the best experiences." She goes on to share Floyd's sweet adoption story, revealing that he was a "foster fail": "Within, like, two days, I was like, 'I have to adopt this dog,'" she says. "It kind of unlocks … this nurturing part of you that I never really knew that I had, and I think that it's really special."
"The experience of taking care of a dog and having that companion and like building that friendship, it's really all the same. So why not take in a dog that needs a home?"
—Leah Lewis tells PETA
Leah is setting an example that many of her Hollywood peers should follow. In 2020, newly purchased dogs were popping up on the Instagram feeds of stars such as Reese Witherspoon, Channing Tatum, Jennifer Lopez, Shia LaBeouf, J Balvin, and James Charles, all of whom seemingly bought "pandemic puppies," instead of making the kind and responsible decision to adopt from a shelter. PETA spoke out against this harmful behavior by putting up billboards in Los Angeles and London, making it impossible for celebrities to ignore our simple message: "STOP BUYING DOGS."
Petfinder.com is a great resource for locating adoptable animals in your area who are in need of homes—you can even filter by breed, age, and size. 

An estimated 70 million dogs and cats in the U.S. are homeless at any given time, and just about 10% of them end up at animal shelters. Many of these animals have to be euthanized because they are unadoptable or simply because there aren't enough good homes available for them. Buying dogs from breeders or pet stores exacerbates the homeless-animal crisis. PETA encourages anyone ready to commit to an animal to adopt from a reputable shelter and never buy from a breeder or pet store.