Wings are an American classic found at bars, sports events, and other social gatherings nationwide. Luckily, there are a lot of vegan wing options out there that are delicious and don't harm a single chicken.
Not only are vegan wings healthier and tastier, they're also kinder. Considering that virtually all chickens raised for food spend their whole lives in confinement, the compassionate choice should really be the only choice. We've compiled a list of the top 10 restaurants across the country to find vegan wings, so the next time you find yourself in one of these cities, make it a point to chow down!
1.The Chicago Diner 
Chicago, Illinois
This Windy City vegan favorite proudly touts the motto "Meat Free Since '83!" The diner's Special Recipe Wingz offer just that: a special experience that features breaded seitan tenders—BBQ or spicy Buffalo style—served with vegan ranch dressing. Just in case you're not convinced that these vegan wings are out of this world, consider this: Ellen DeGeneres loved them so much that she had them sent via FedEx from Chicago to her home in Los Angeles.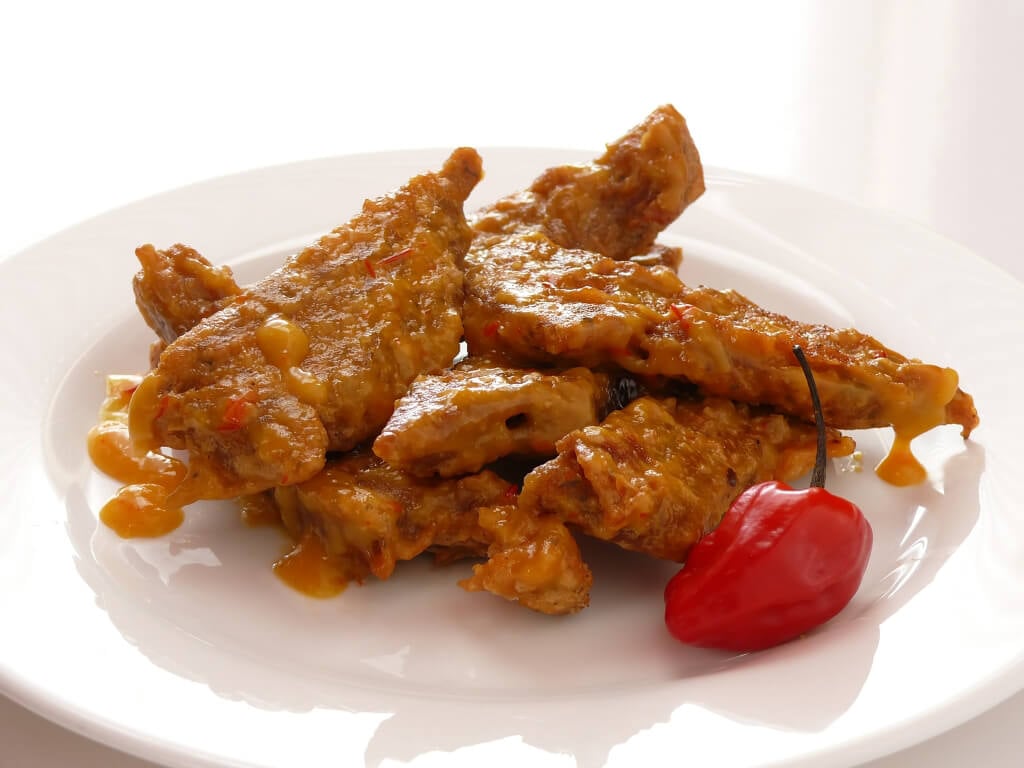 2.Merge
Buffalo, New York
"Healthier habits for a healthier planet " is printed right on this restaurant's menu, and its Seitan Wings fall right in line with that mission statement. Direct from the home of Buffalo-style cuisine, these "wings" come with vegan ranch dressing and a carrot and celery salad, and diners can choose hot or BBQ style. What more could you want?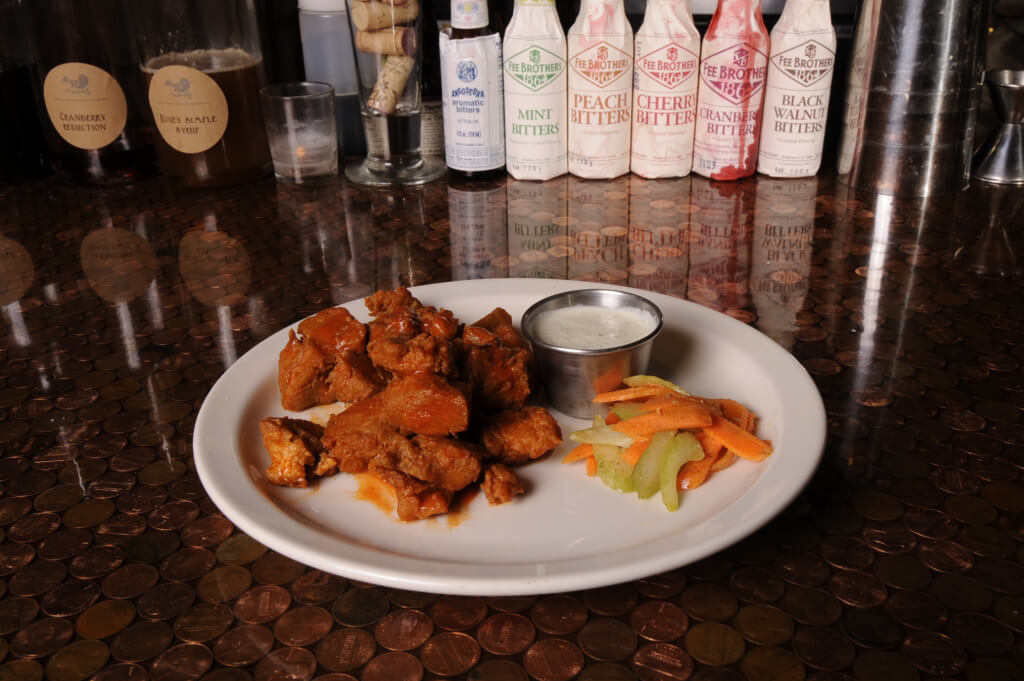 3.Veggie Grill
West Coast
(Note: Veggie Grill is all vegan!)
Vegetarians and vegans up and down the West Coast sing the praises of Veggie Grill, and the restaurant chain's vegan Buffalo Wings, served with celery and creamy vegan ranch dressing, are no exception. If you're lucky enough to be out West, these are simply a must.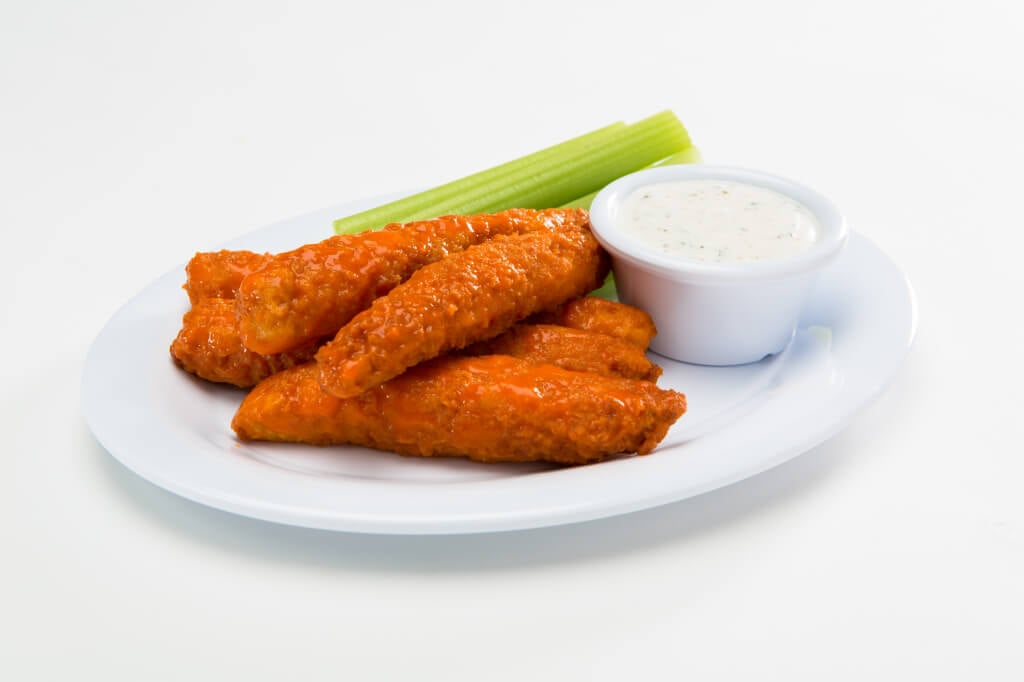 4.Smoke and Barrel
Washington, D.C.
This eatery in the heart of our nation's capital offers an enticing meat-free menu. Its Smoked Vegan Wings are crispy and served "wet, dry, or muddy." That sounds like the perfect follow-up to a day of historic sightseeing.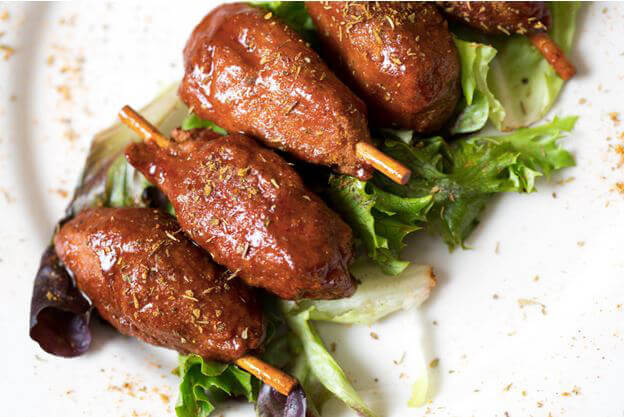 5.Green
Phoenix and Tempe, Arizona
(Note: Green is all vegan!)
Looking for vegan comfort food? With two locations in the Valley of the Sun, Green is the place to go. Its Spicy Buffalo "Wings", served with vegan cucumber ranch and celery sticks, will have you feeling right at home.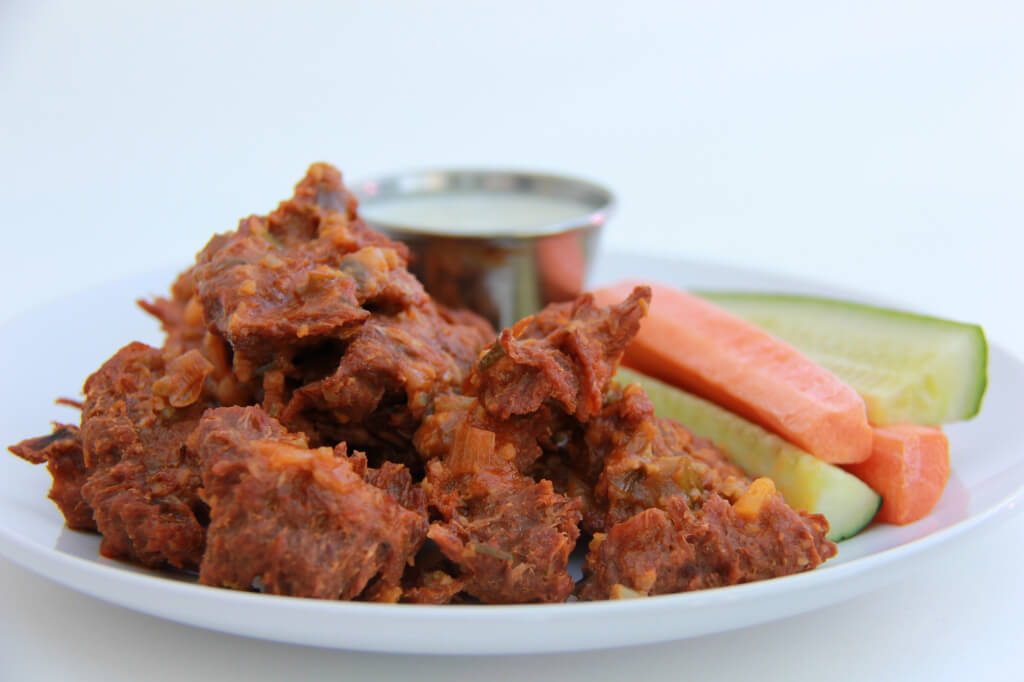 6.Stella's Lounge
Grand Rapids, Michigan
Stiff drinks, a throwback jukebox, a room full of '80s arcade games, and a variety of vegan-friendly options? You may think you just walked into heaven, especially once you try the restaurant's Blessed Black Vegan "Chicken" Wings. They are tossed in your choice of Buffalo-style, hot, mild, golden BBQ, or sweet chili sauce and come with celery and spicy vegan avocado ranch dressing on the side. Yep, sounds like heaven.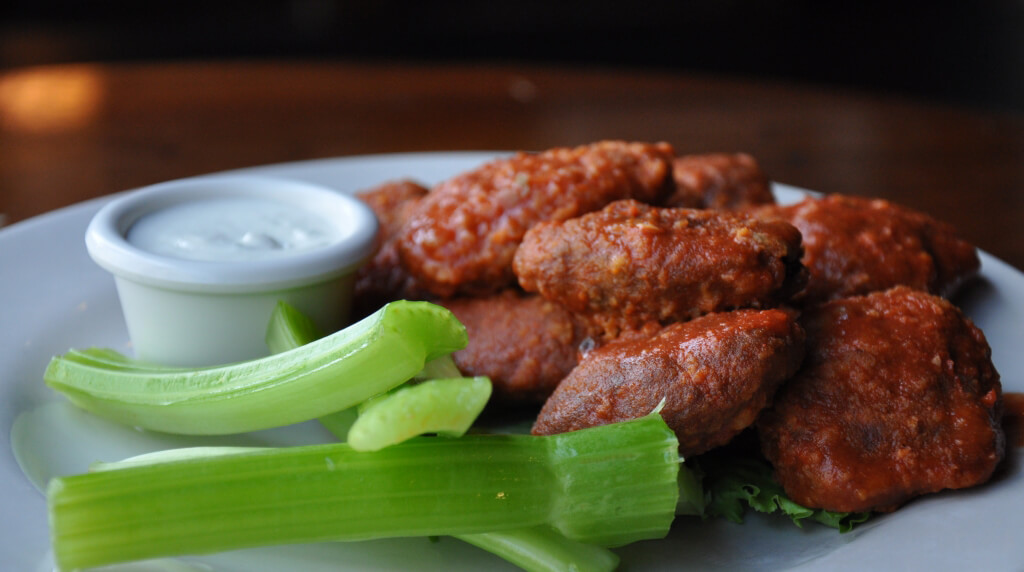 7.City O' City
Denver, Colorado
This local favorite is no stranger to excellence, having been voted "The Best Vegan Burger" by Westword's Best of Denver 2012, and the "wings" here don't disappoint. City O' City's Seitan Wings, tossed in either a Buffalo-style or BBQ sauce and served with vegan ranch dressing and celery, stand out from the crowd.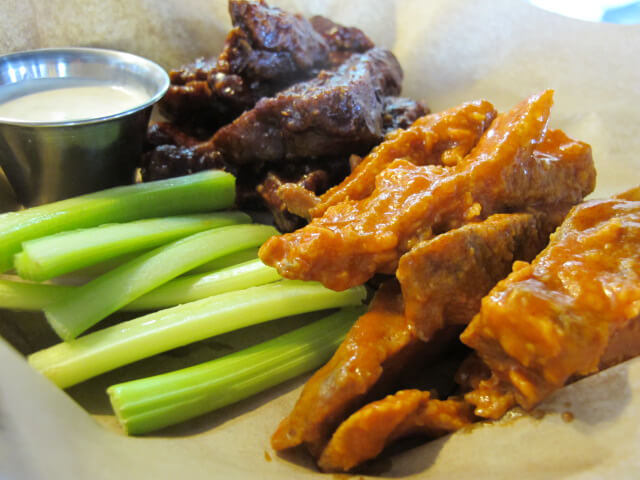 8.Vertical Diner
Salt Lake City, Utah
(Note: The Vertical Diner is all vegan!)
Salt Lake City offers one of the finest vegan havens in the country with the Vertical Diner. The restaurant's Buffalo Tigers—described as "chicken" tenders tossed in a spicy Buffalo-style sauce and served with vegan ranch dressing and celery sticks—are a beloved item on a menu full of exceptional options. And to top it all off, the diner promotes Meatless Mondays by offering 25 percent off your entire meal every Monday.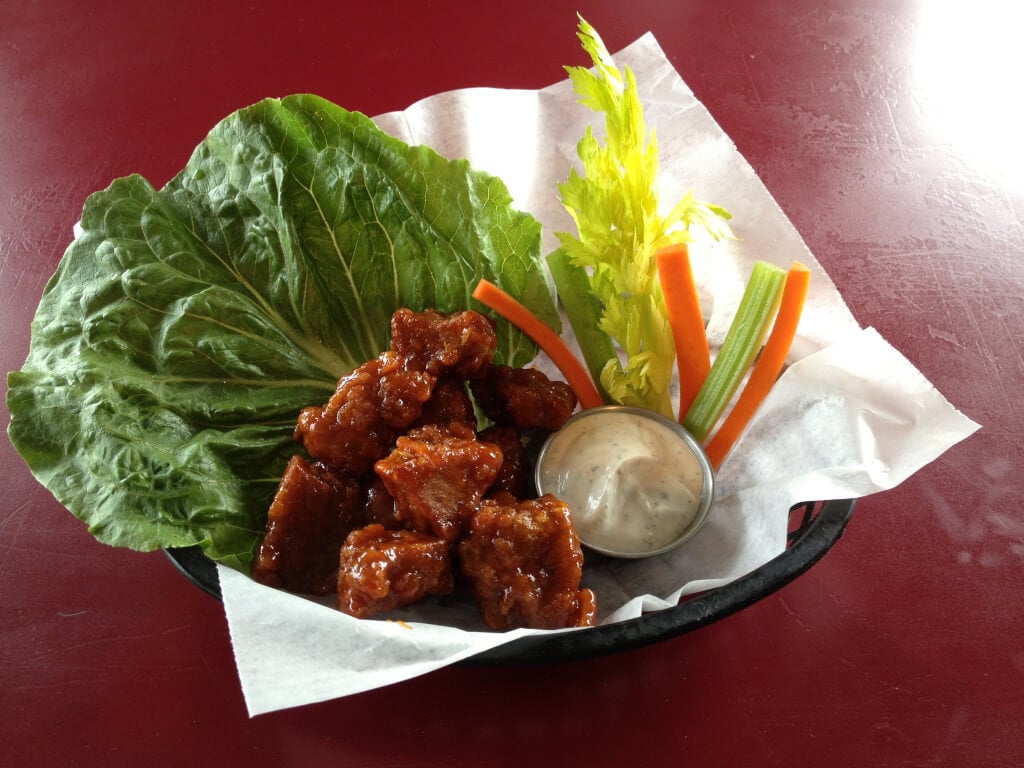 9.The Remedy Diner
Raleigh, North Carolina
Not only does The Remedy Diner strive to offer a wide variety of choices for vegans and vegetarians, the staff is also dedicated to using fresh, local, and organic ingredients. There's no doubt that's what makes the diner's Buffalo Non-Chicken Wings so scrumptious. The six soy wings, tossed in a Buffalo-style sauce and served with celery and vegan ranch dressing, are something to write home about.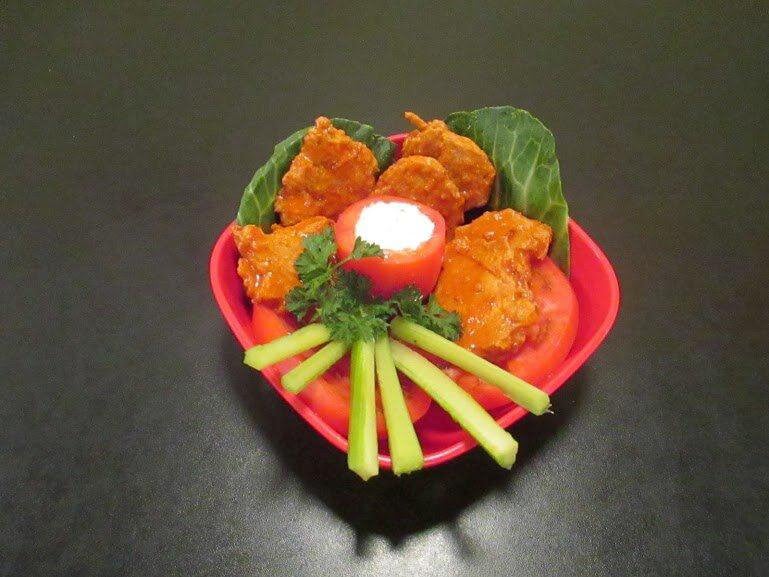 10.Blackbird Pizzeria
Philadelphia, Pennsylvania
(Note: Blackbird Pizzeria is all vegan!)
With this establishment, Philadelphia should change its title to "The City of Veganly Love." The Habanero-Citrus Buffalo Wings, served with a creamy cucumber dip, will leave you wondering why Philly is best known for its cheesesteak (although the pizzeria offers a vegan version of that, too!).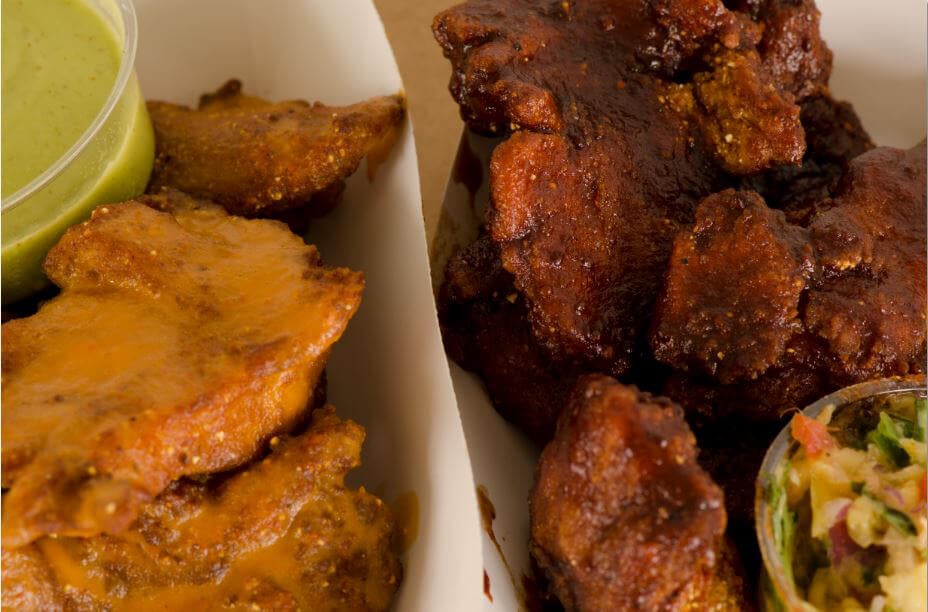 Honorable Mentions
1.New World Bistro Bar
Albany, New York
The New World Bistro Bar may be located in Albany, but it offers all the style and atmosphere of Manhattan. The restaurant's special vegan menu features delectable Seitan "Wings." The vegan wings come glazed with your choice of Chef Ric Orlando's special sauces: DOBE With Pique, Meanhouse, Jerk, or Purple Haze. This creative appetizer is a must-try.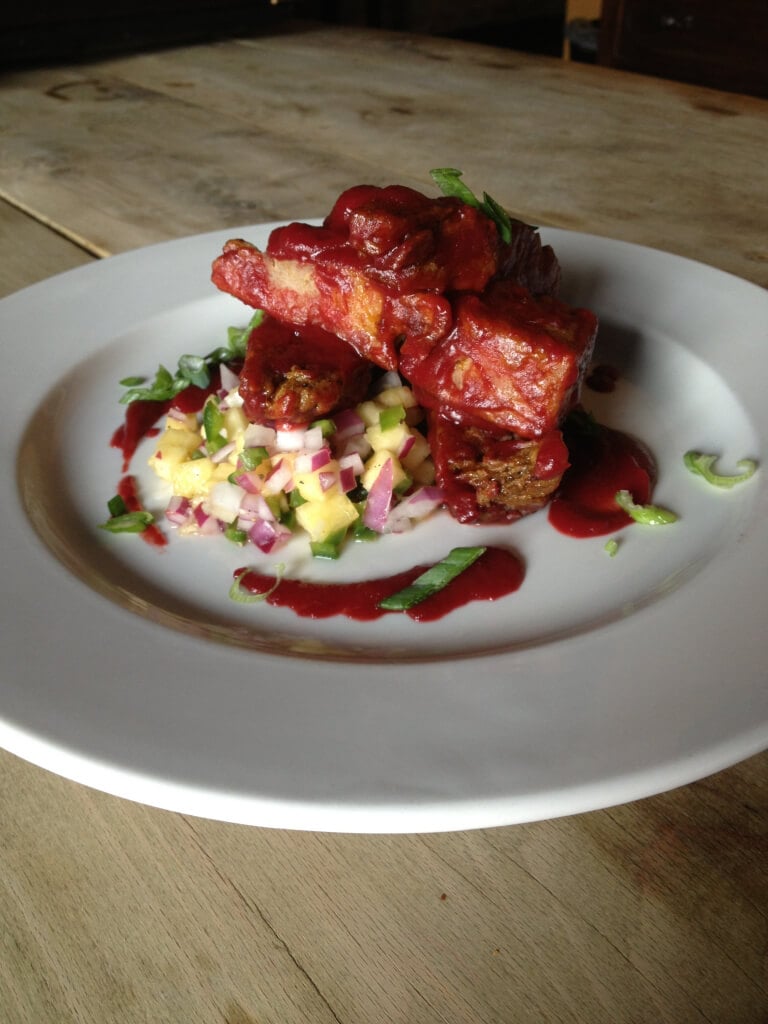 2.Vita Café
Portland, Oregon
Serving primarily vegetarian and vegan fare, Vita Café just couldn't be left off the list, thanks to its Buffalo Things. The crispy tofu strips—tossed in a spicy Buffalo-style sauce and served with carrots, celery, and vegan ranch dressing—are a Portland favorite.
If your appetite has been whetted by all these vegan options, check out our hundreds of vegan recipes or order your own free vegetarian/vegan starter kit!