Actor Theo Rossi is best known for playing intimidating—and often highly tattooed—characters, such as supervillain Shades in the Netflix series Luke Cage and troubled hacker Juice Ortiz on the FX original series Sons of Anarchy (a PETA favorite, as creator Kurt Sutter is vegan).
But in his new PETA ad campaign, Theo plays a totally different role—that of loving guardian to his adopted dog Benito. With his love and admiration for the pup front and center, the touching black-and-white campaign photos highlight the deep bond between humans and their animal companions and remind us to adopt, never buy.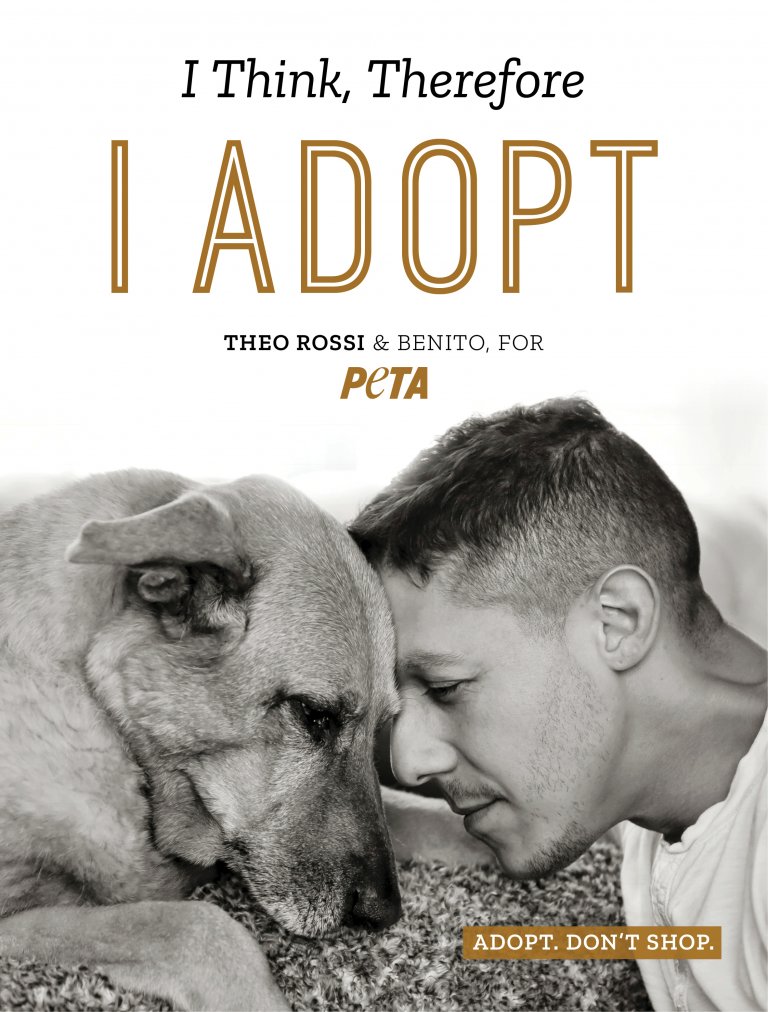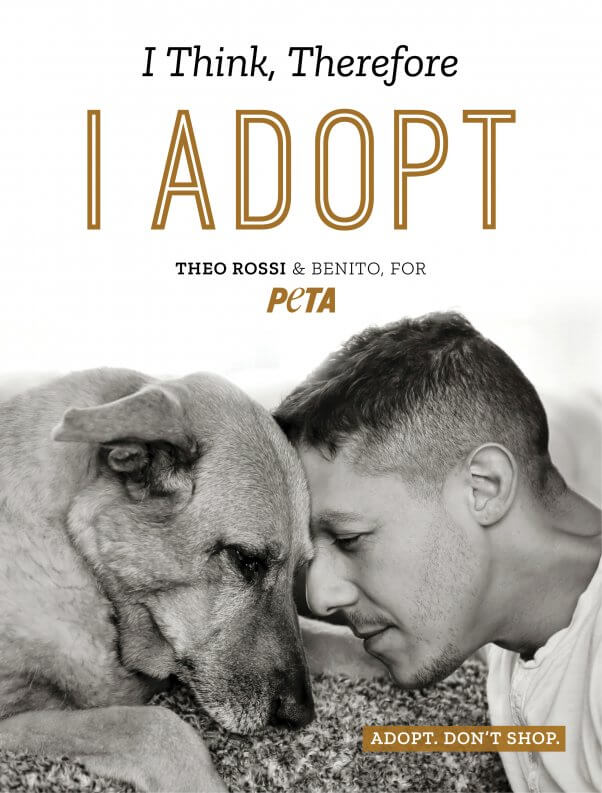 Adopting a companion animal—instead of purchasing one from a breeder, pet store, or puppy mill—saves lives. And Theo knows better than most that the lifesaving nature of adoption isn't a one-way street, as he credits Benito with literally saving his own life.
"Once we brought Benito home, there was an immediate understanding that he was one of us, part of the family," said Theo in an exclusive PETA interview. "Benny literally saved my life one time, and he's more special than words can ever describe. When you adopt an animal from a shelter instead of buying from a breeder or pet store, you save a life just like he saved mine—and who doesn't love that?!"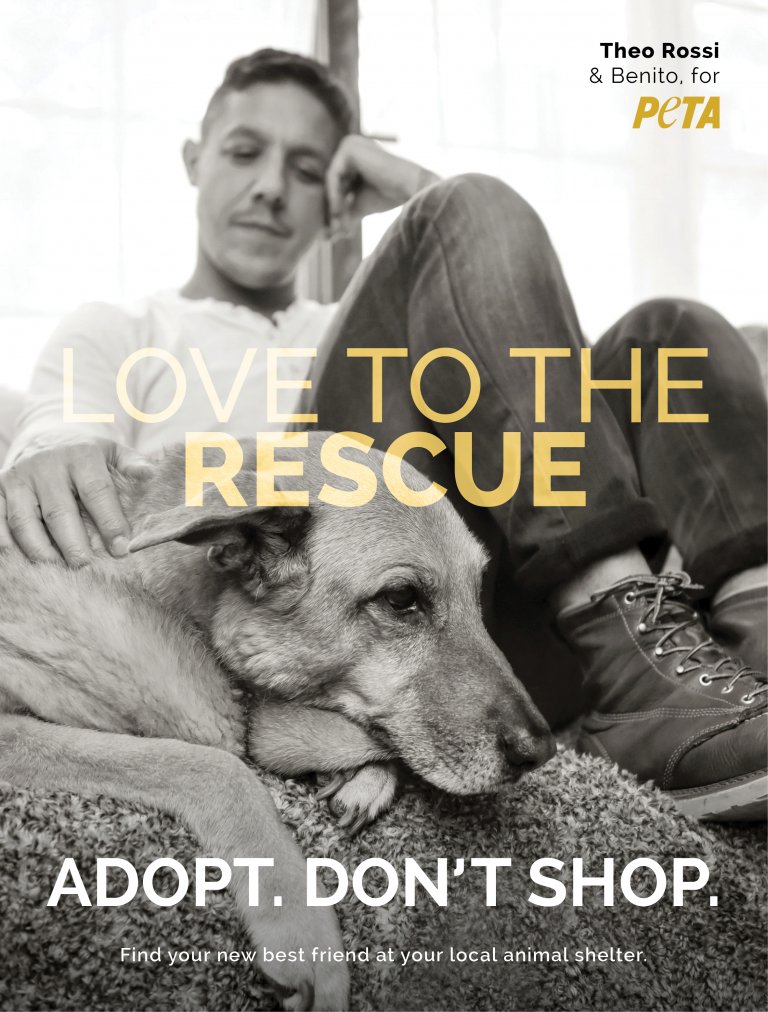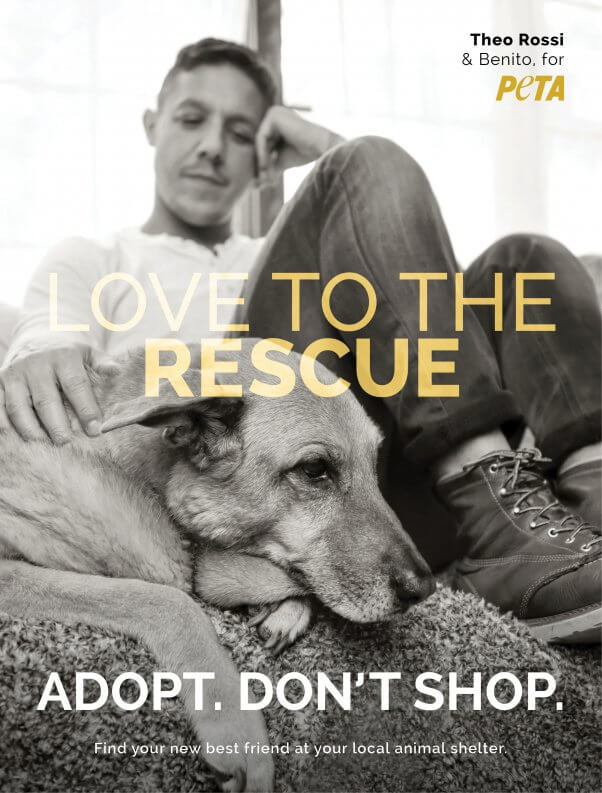 Every time an animal is purchased from a breeder or a pet store, one in a shelter loses an opportunity to find a loving home. This contributes to the approximately 2 to 3 million cats and dogs—many of them healthy, young, and adoptable—who are euthanized in shelters every year.
If you're thinking about having a companion animal join your family, be sure to visit your local open-admission animal shelter, and remember to have all your animal companions spayed or neutered.