Need some inspiration? Spend some time looking over our past winners' bios, and prepare to be blown away by everything that these folks do for animals.
—2019—
Jasmine
Jasmine is a licensed vocational nurse from Chesterfield, Virginia, who runs a vegan wellness blog that she uses to promote eco- and animal-friendly foods and goods. She went vegan overnight after watching PETA's "Meet Your Meat" documentary and reports that her compassionate lifestyle has improved her quality of life, including by boosting her energy levels, giving her clearer skin, and bringing her blood pressure down to normal levels. As a nurse who specializes in disorders affecting the gastrointestinal tract, she informs patients how eating vegan can improve digestive health. She loves testing out delicious vegan eats with her wife and daughter (who are also vegan!), including animal-free versions of her family's favorite traditional Filipino recipes. Never one to shy away from assisting an animal in need, she's rescued multiple injured birds and helped reunite many lost dogs with their guardians. As a member of the LGBTQ+ community, she believes that peace needs to be reflected on your plate. "I believe if you don't have equality in one aspect of society, then you can't expect it anywhere else," she says. "That's what a vegan lifestyle is about for me—a way to help make sure everyone is treated right, including animals."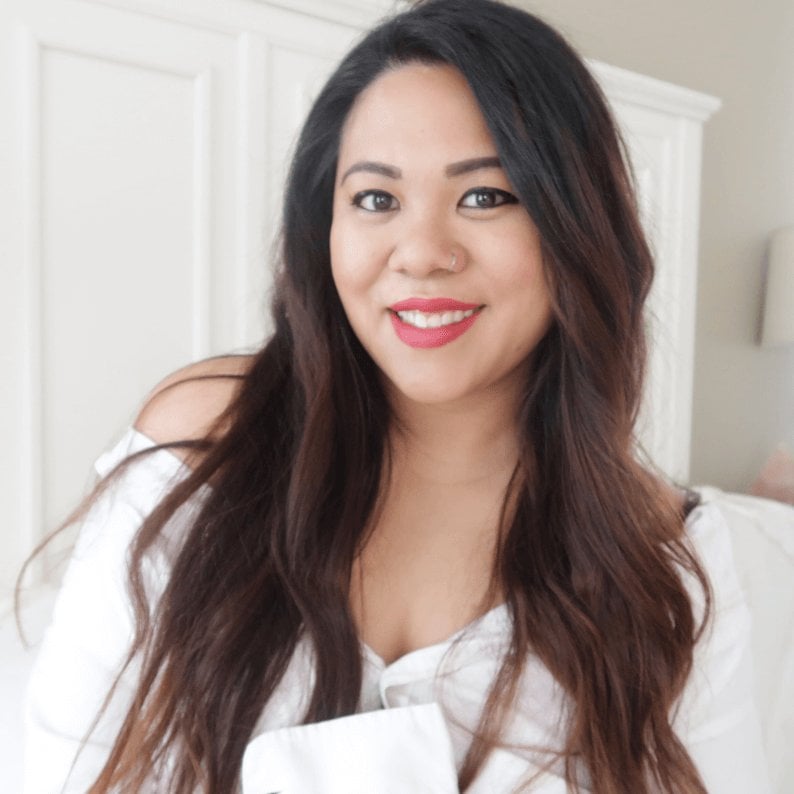 Kevin
Kevin is a firefighter from Yonkers, New York, who went vegan to help fuel his active lifestyle as a five-time Ironman, eight-time half-Ironman, and five-time marathon finisher. He reports that since then, his skin has improved, he feels more energized, he's lost over 20 pounds, he recovers faster from workouts, and he's reduced his Ironman time by over an hour. He credits his vegan food choices with not only making him a better firefighter but also helping to improve his mental health since his brother's death on 9/11: "Healthy living, my new lifestyle, and plant-based food have helped me to change my life around, live with purpose, and give back to others," he says. His biggest inspirations in life are Rich Roll, a vegan ultramarathon and Ironman athlete, and Rip Esselstyn, a veteran Texas firefighter and author of The Engine 2 Diet. When Kevin isn't putting out fires, he can be found whipping up his favorite plant-powered dishes (like vegan chili with avocado-cashew crema over coconut jasmine rice) for himself or his fellow firefighters, and he also enjoys skiing and surfing. As he continues to protect all living beings from pain and suffering—whether he's extinguishing flames or encouraging others to go vegan—he's a shining example of how sexy it is to choose kindness.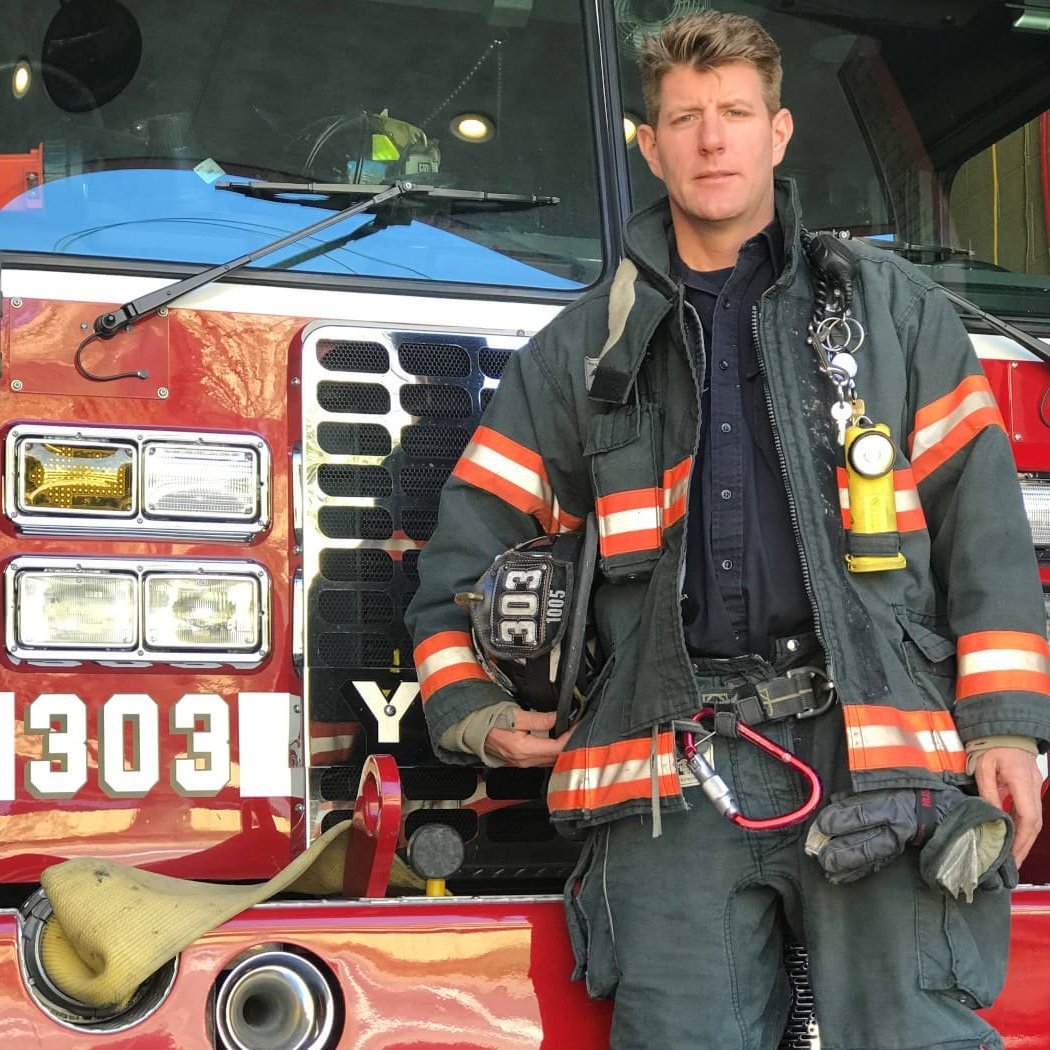 —2018—
Dani
Dani is a certified plant-based nutritionist from Spring, Texas, who went vegan after watching the documentary Forks Over Knives. She says that being vegan has improved her quality of life, including leading to stronger nails, better skin, and a boost in energy. Her lifestyle has helped her become an animal rights powerhouse: She's organized over 50 animal advocacy events, campaigned against a lash-extension business that used real mink-fur eyelashes, disrupted a Board of Regents meeting at Texas A&M University to protest the school's muscular dystrophy experiments on golden retrievers, and protested the use of animals for entertainment at the Houston Livestock Show and Rodeo. She also refuses to support businesses that use animals for cosmetics testing and as a licensed aesthetician, she encourages everyone to use only cruelty-free beauty products.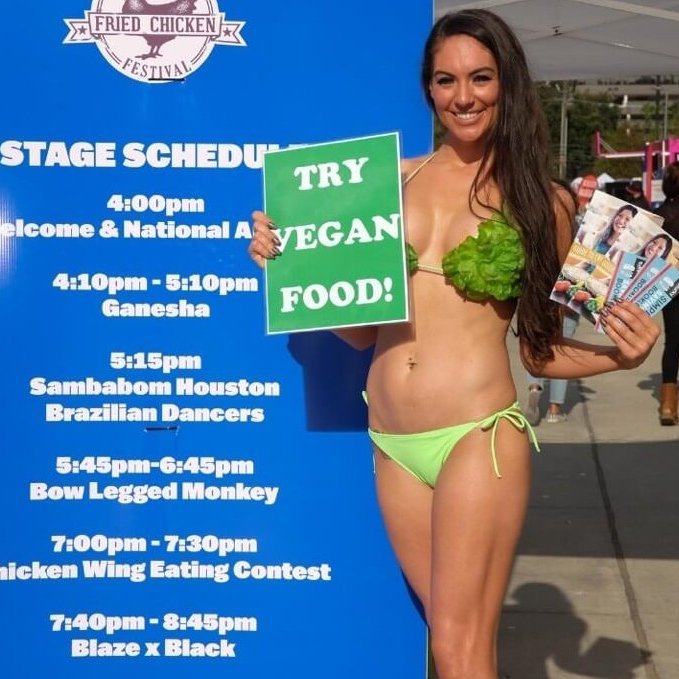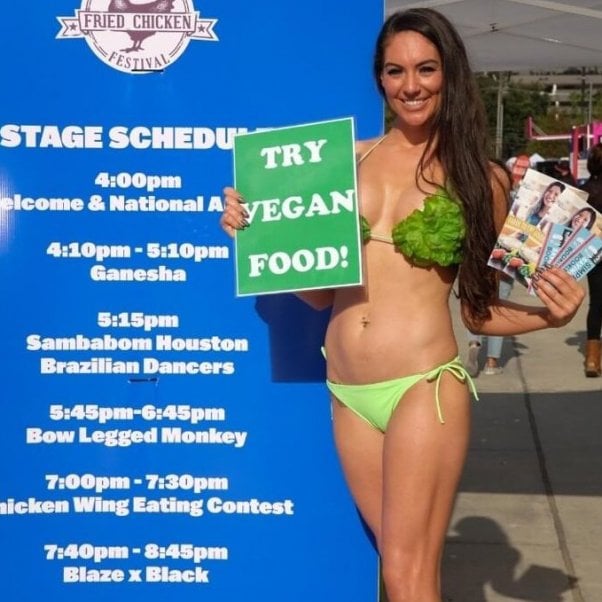 David
David is a police officer who went vegan to help make the world a kinder and safer place for all, including animals. He was one of the first responders to the deadly 2017 Las Vegas shooting, at which he assisted with evacuation and searched for missing people. When he's not on duty, he loves spending time with his wife and son (who went vegan with him), hanging out with his two adopted rabbits and dog, and working out. He says that going vegan has improved his post-workout recovery time dramatically. "During the first four months, my cholesterol dropped from 222 to 145. I'd be an idiot to look back," he says. "[E]ating meat is murder/suicide. Murder for the animals and suicide for me." David is a shining example that kindness is sexy, as he continues to work to protect all living beings from pain and suffering—both on and off duty.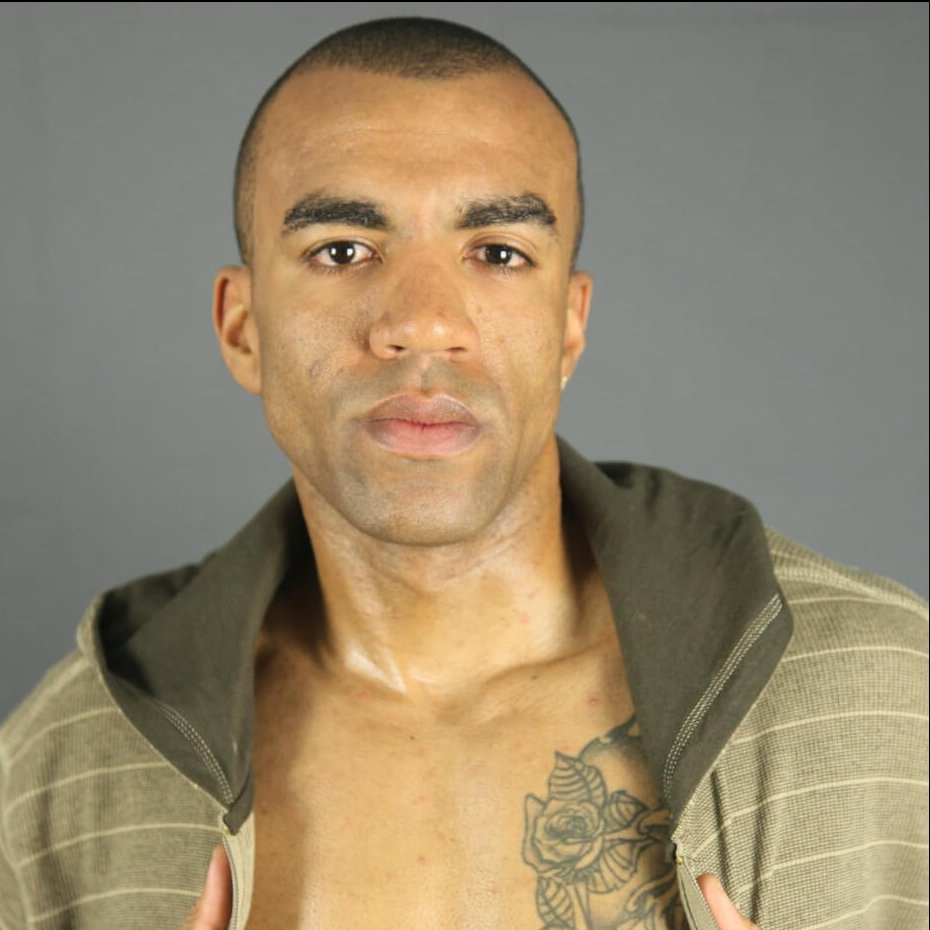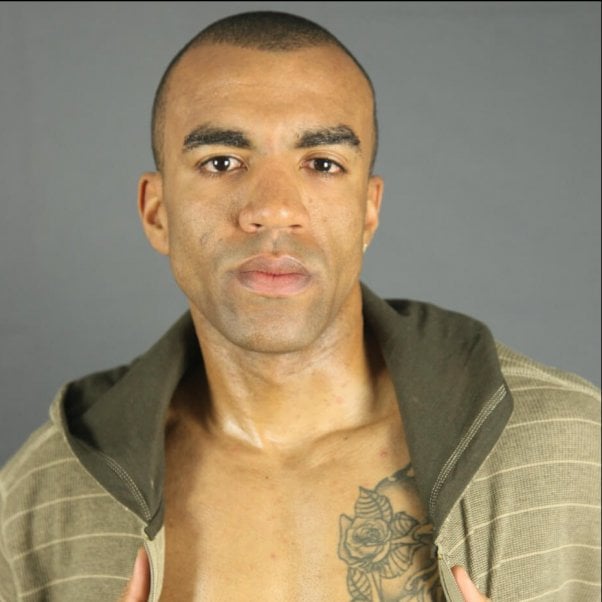 —2017—
Arnisha
Arnisha is an Army Reserve chemist and railroader who stopped eating meat out of compassion for animals when she was in preschool. When she went completely vegan in 2015, she didn't know any other vegans, but she found support on social media. Now, she advocates a vegan lifestyle to her more than 10,000 followers. During pre-deployment training, she took all possible measures to ensure that animal-free, ready-to-eat meals would be available. She takes stray animals she finds to the shelter, wears only cruelty-free makeup, avoids circuses that use animals, and never wears fur or leather. She has a passion for making the world a kinder place for all animals and demonstrates that nutrient-packed vegan meals provide enough energy for even the most active lifestyles.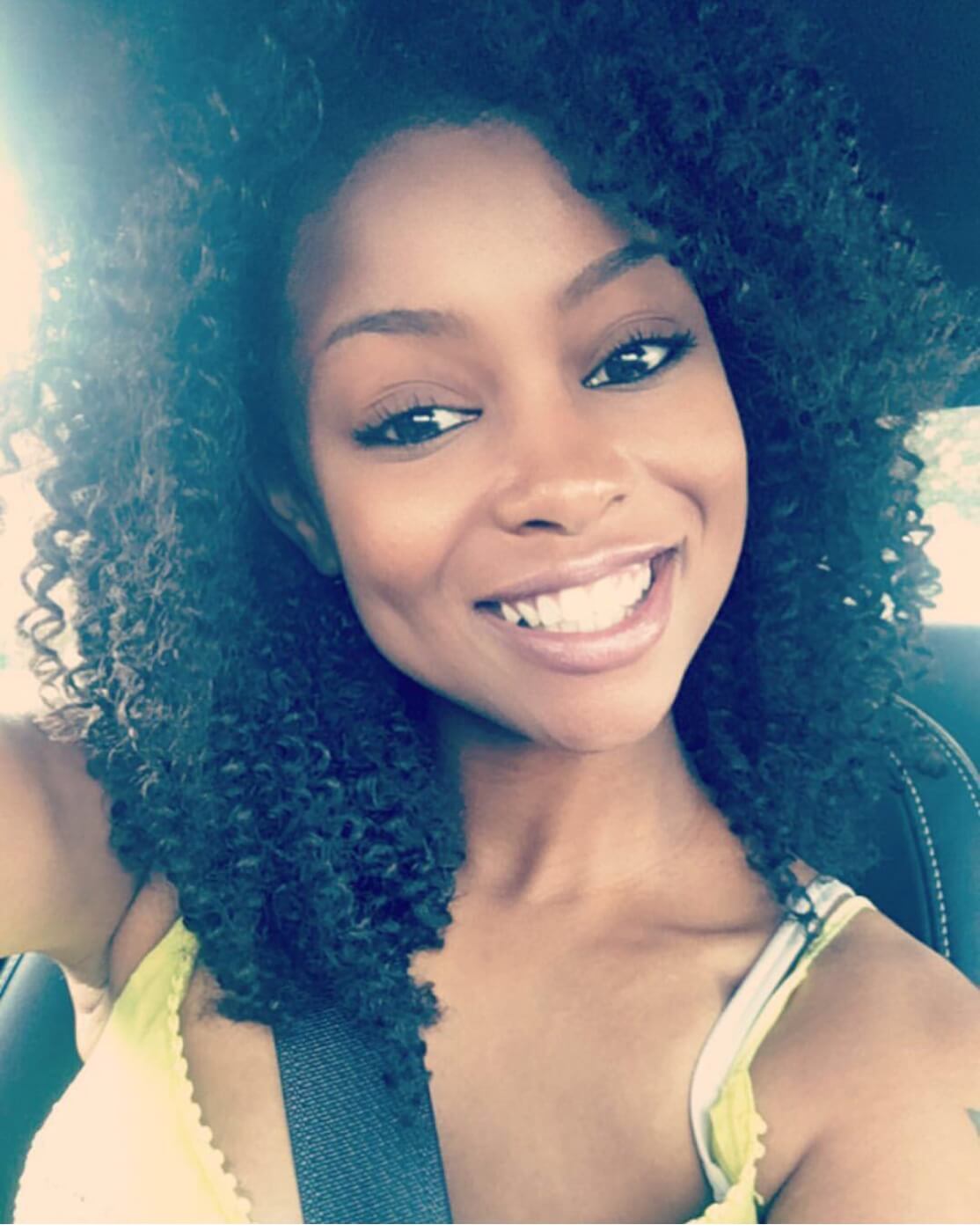 Aaron
Aaron is a firefighter who went vegan after watching the documentary Forks Over Knives while stationed overseas in the military. Now, he shares his passion for vegan cooking with his fellow firefighters—his specialties include Beyond Meat burgers and enchiladas—and challenges them to make the connection between the dogs and cats they save from house fires and the pigs and cows who are killed for food. From the vegan food he eats to the animal-free clothing he wears, he always makes decisions that spare animals pain and suffering.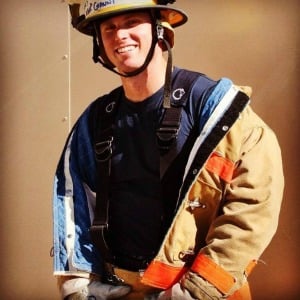 —2016—
Chioma
Chioma has been vegan since 2009 and credits the move with reducing her allergy symptoms and keeping her healthy, which comes in handy in her job as a family physician. An active advocate for living a cruelty-free lifestyle, she's persuaded the hospital she works for to incorporate more healthy vegan food options. She uses the Physicians Committee for Responsible Medicine's Power Plate posters at work to help explain how plant-based foods can help patients live longer, stay slimmer, and cut their risk of developing heart disease, diabetes, and high blood pressure.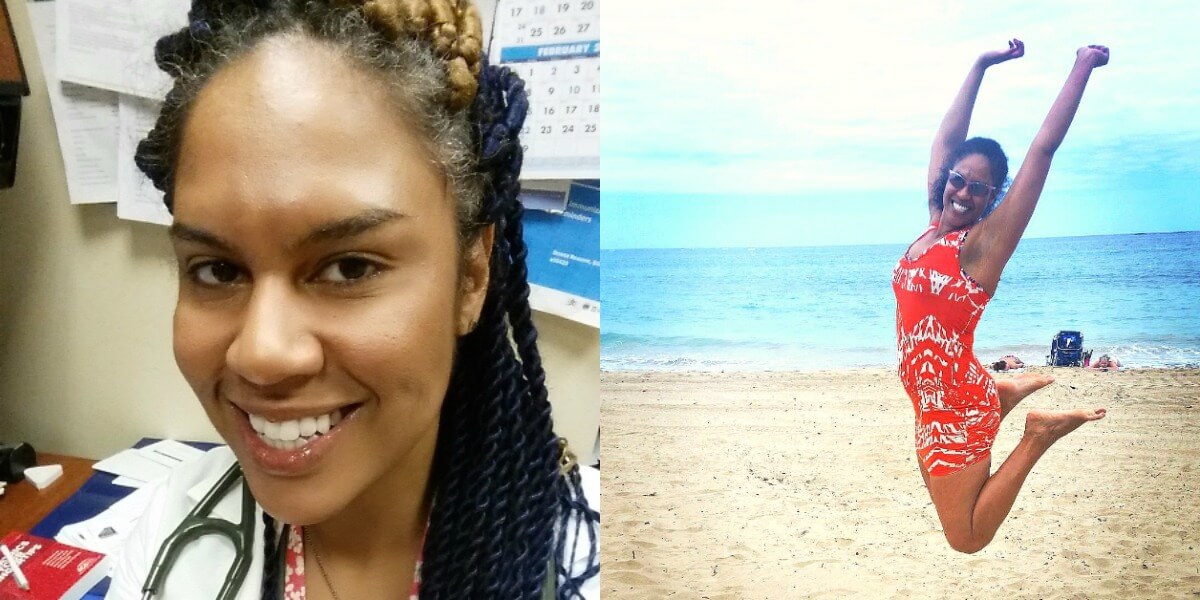 Dexter
Dexter is PETA's first-ever out transgender winner. He has been vegan since age 17 and even led a successful campaign for vegan meal options in his high school cafeteria before dropping out because of the adversity he faced as a transgender student. He was determined to become the best advocate for animals he could be as a homeless LGBTQ youth, so he went on to obtain a GED, graduated summa cum laude from college, and was a Ph.D. student of social psychology at the University of Utah. "I learned first-hand that people are capable of immense cruelty toward others who they perceive to be inferior to them," he says. "When I started to realize that this attitude drives transphobia, homophobia, sexism, and so on, I also realized it fuels outdated attitudes toward other animals. This is part of what motivated me to go vegan when I was 17."