PETA and the PETA Foundation's offices are always buzzing with energy. The passion and enthusiasm of our employees are rivaled only by the energy of the animals who accompany them to the office! Both PETA and the PETA Foundation are looking for smart, compassionate, hard-working people to join our teams, and you might have just the skills we need. Take a look at the positions we have available, but in the meantime, here's a peek at our offices from the animals' point of view!
Bob Barker Building (Los Angeles, California)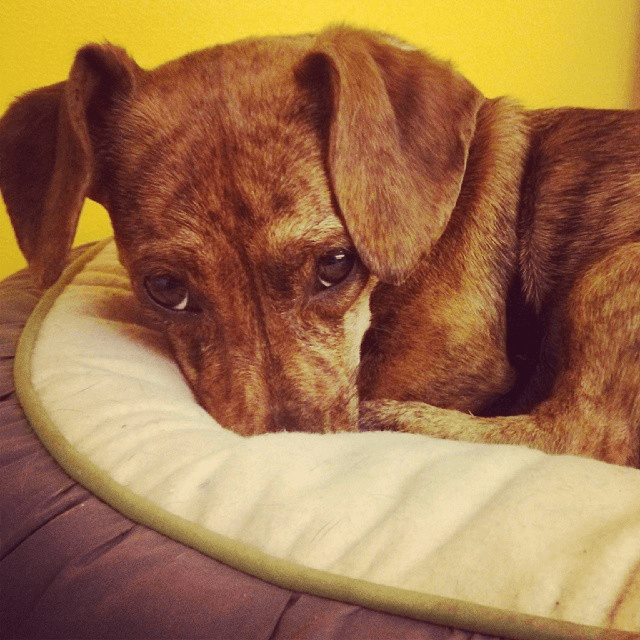 Penny is an affectionate rescue pup and parvo survivor.
(Communications)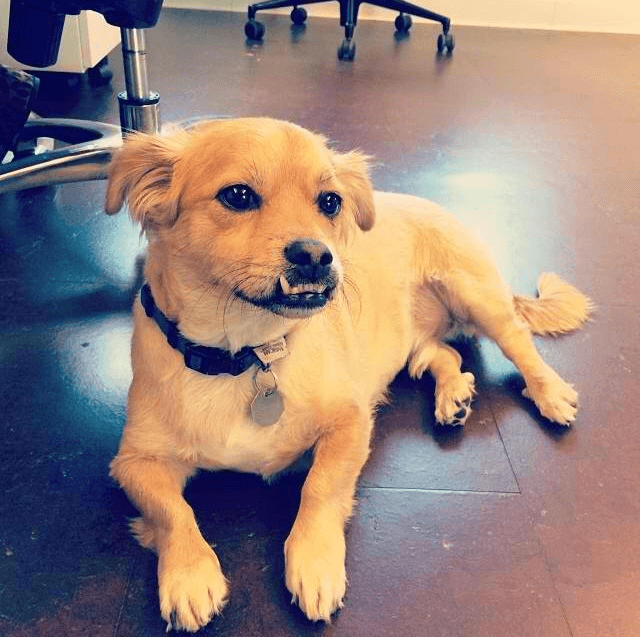 Max loves the beach but hates the water.
(Communications)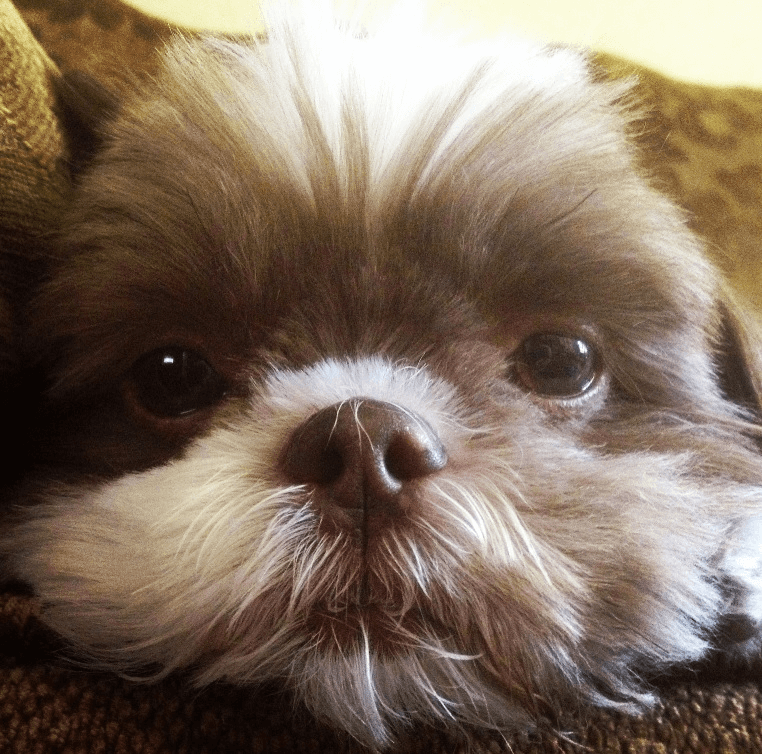 Lola loves to be hand- or spoon-fed a meal.
(Facilities)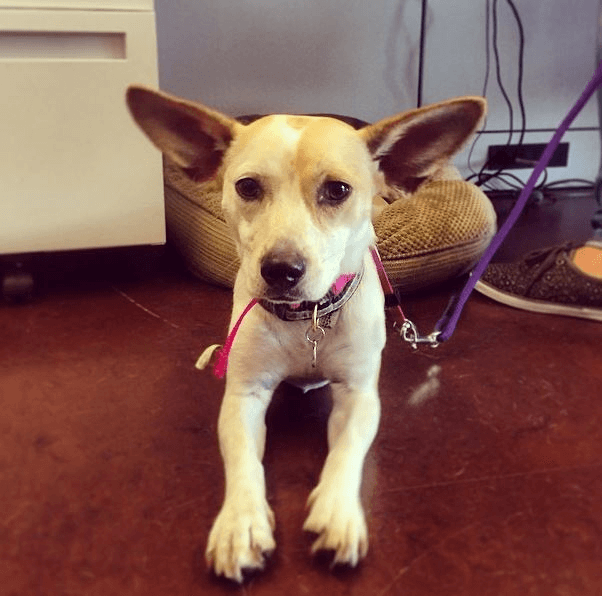 Maple can hop like a bunny.
(peta2 Campaigns)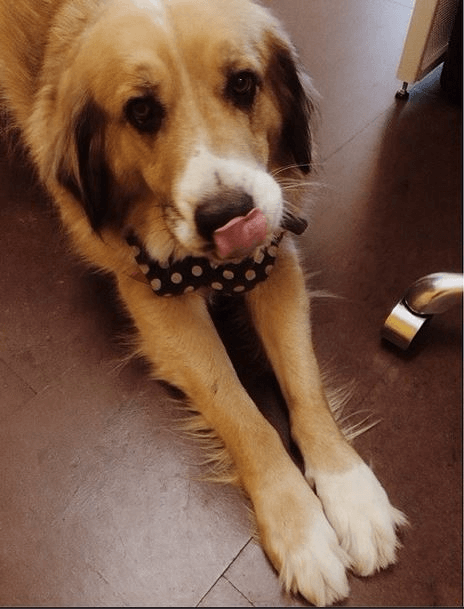 Penny loves chasing and then popping balloons.
(Youth Outreach and Campaigns)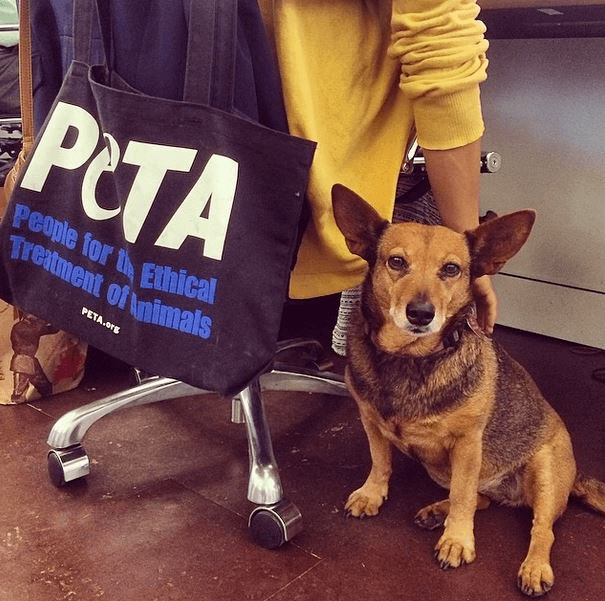 Every staffer in the Los Angeles office is smitten with Piper and her sweet old lady personality.
(Marketing)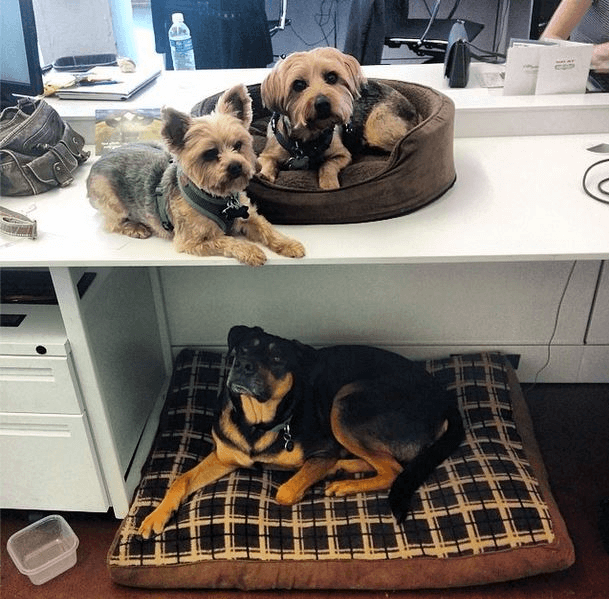 Ramona (top of desk, in dog bed) will move your hand so that you're scratching her perfect spot, while Conrad (next to her) prefers to sleep cuddled like a teddy bear.
(Action Team)
Kiwanis (below desk) is the class clown of the office, and his facial expressions tell you exactly what he's thinking—often that he wants a treat.
(Special Projects Division)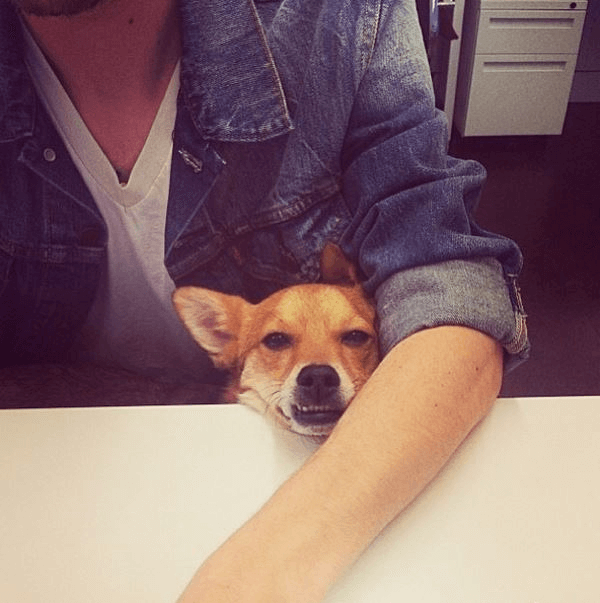 Pixel enjoys hiding socks behind couches.
(Youth Outreach and Campaigns)
Baxter was adopted when he was just 6 months old and is now 9 years old and happy as can be.
(Marketing)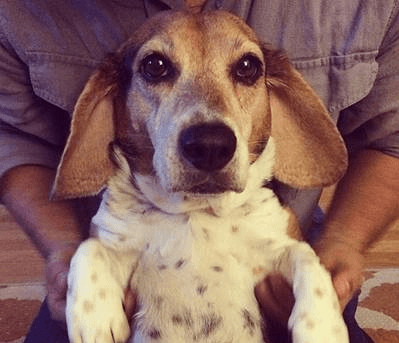 Tyson loves carrots and kale!
(Office of the President)
Sam Simon Center (Norfolk, Virginia)
Marshall, Brandi, and Bubbles came to Norfolk in August of 2010 from the New Orleans area, following the BP oil spill. Pamela Anderson funded their rescue. They have become the beloved feline residents of the Sam Simon Center. Bubbles' expertise is in intercepting tossed balls of paper, while Brandi proudly carries around a rubber lizard. And although Marshall is missing a leg, that doesn't stop him from playing "King of the Castle" with the other two on their multistory cat tree.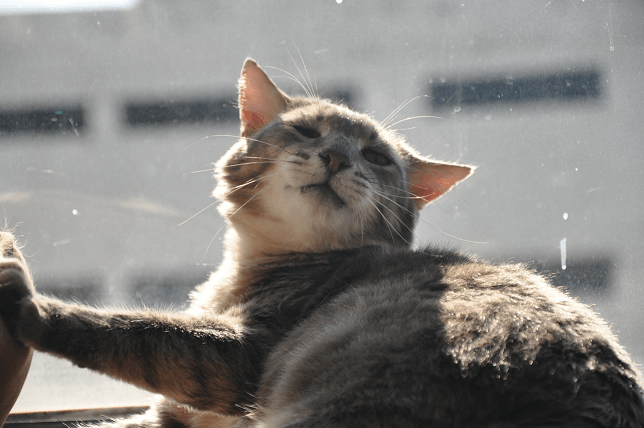 Marshall takes a break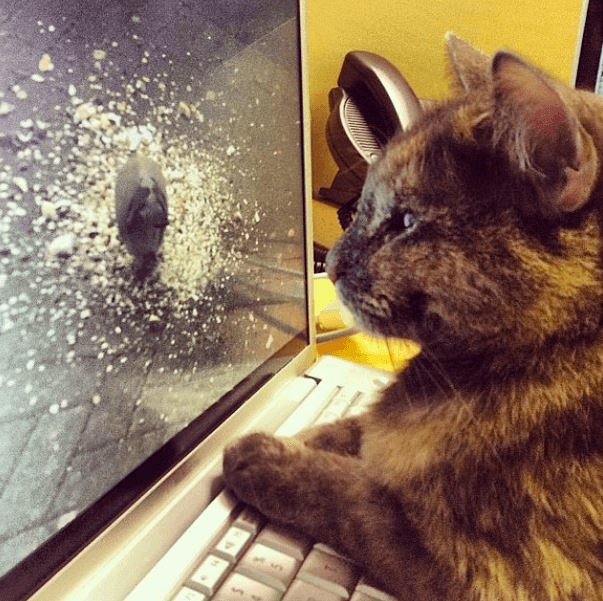 Bubbles hard at work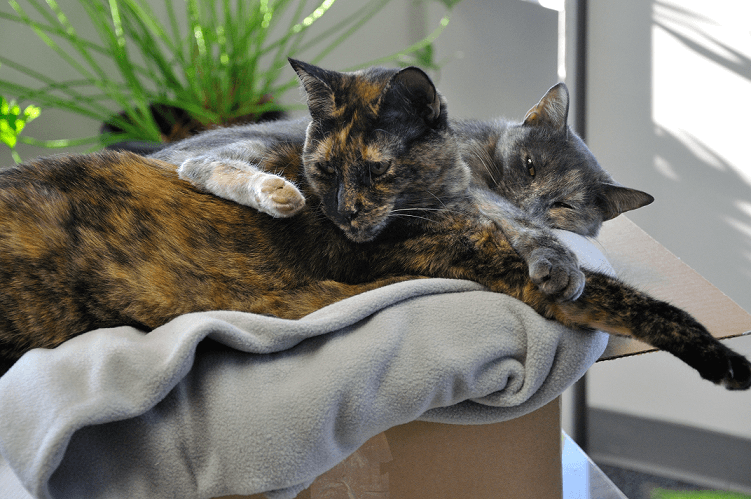 Bubbles and Brandi in a cuddle puddle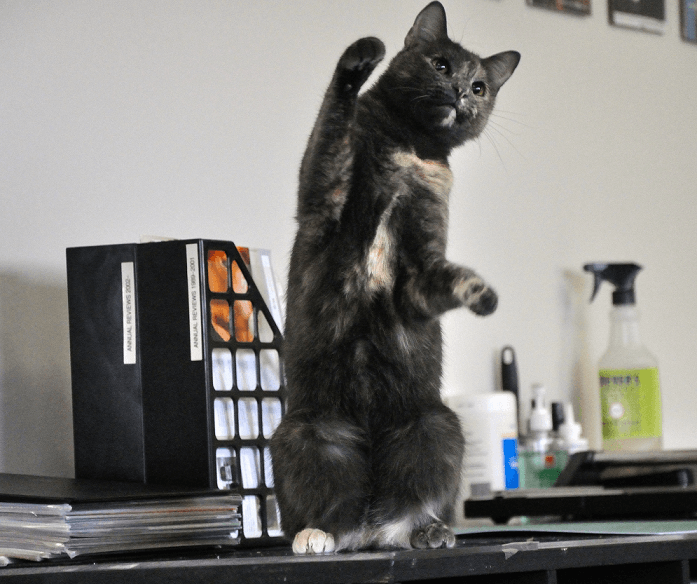 Bubbles waving "Hello!"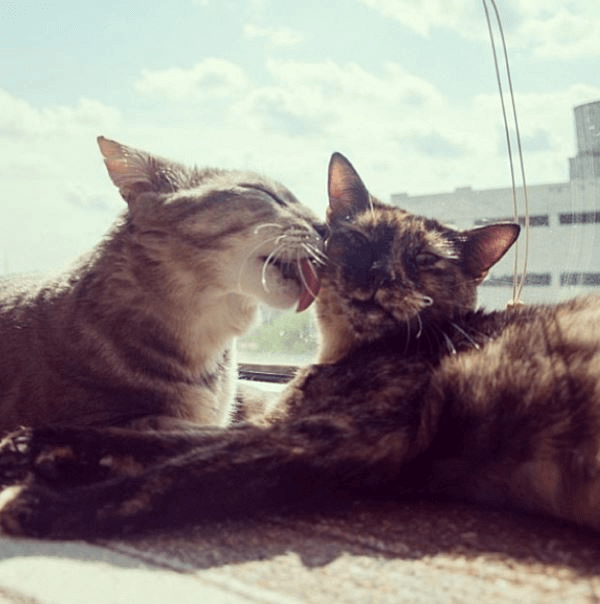 Marshall cleaning Brandi

Jerry enjoys football Sundays and long days by the pool.
(Finance)

Meya may be petite, but she has a big, sassy personality!
(Interactive Media Group)

If you come within 10 feet of Lilly's bed, she will expect a belly rub.
(Finance)

Elmo has grown increasingly fond of baby carrots.
(Interactive Media Group)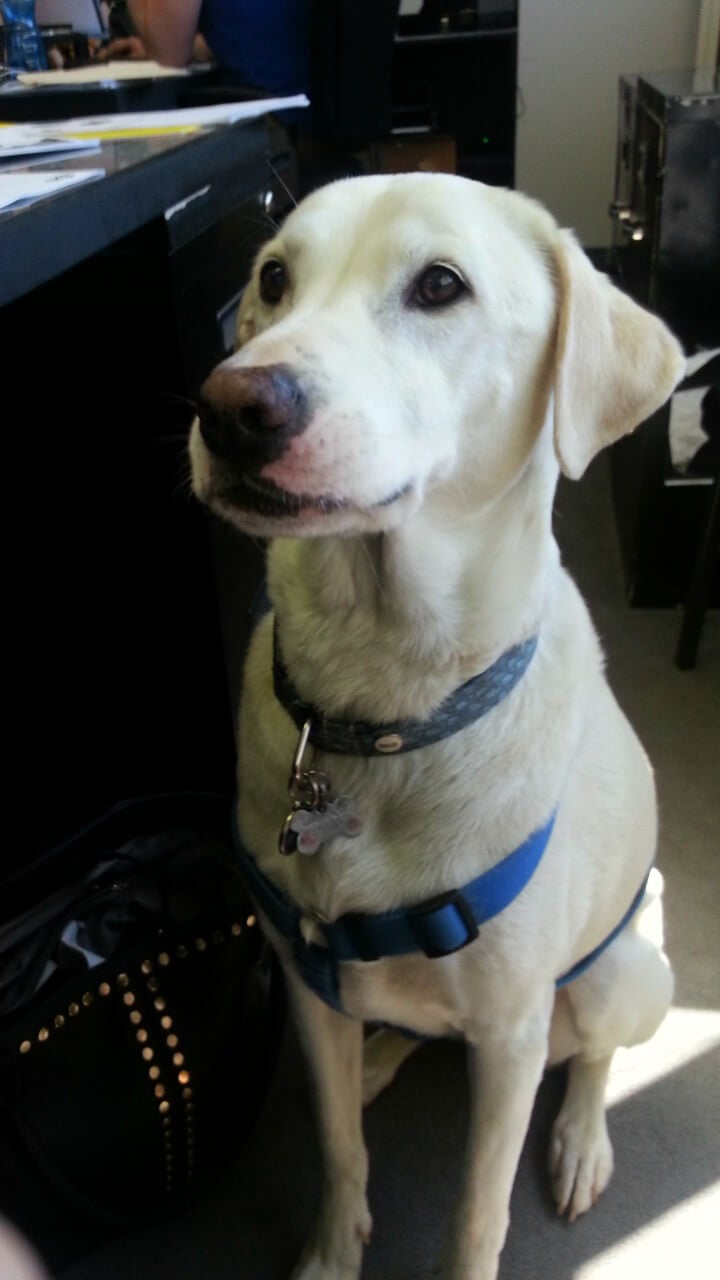 Dock loves to sleep under desks and shuffle papers.
(Interactive Media Group)

Dyson loves the space between your forearms as you type on your keyboard.
(Interactive Media Group)

Grissom is always turning on the charm.
(Interactive Media Group)

Augie is named after the city of St. Augustine in Florida.
(Information Technology)

Cooper is a calm, curious, lazy country boy.
(Finance)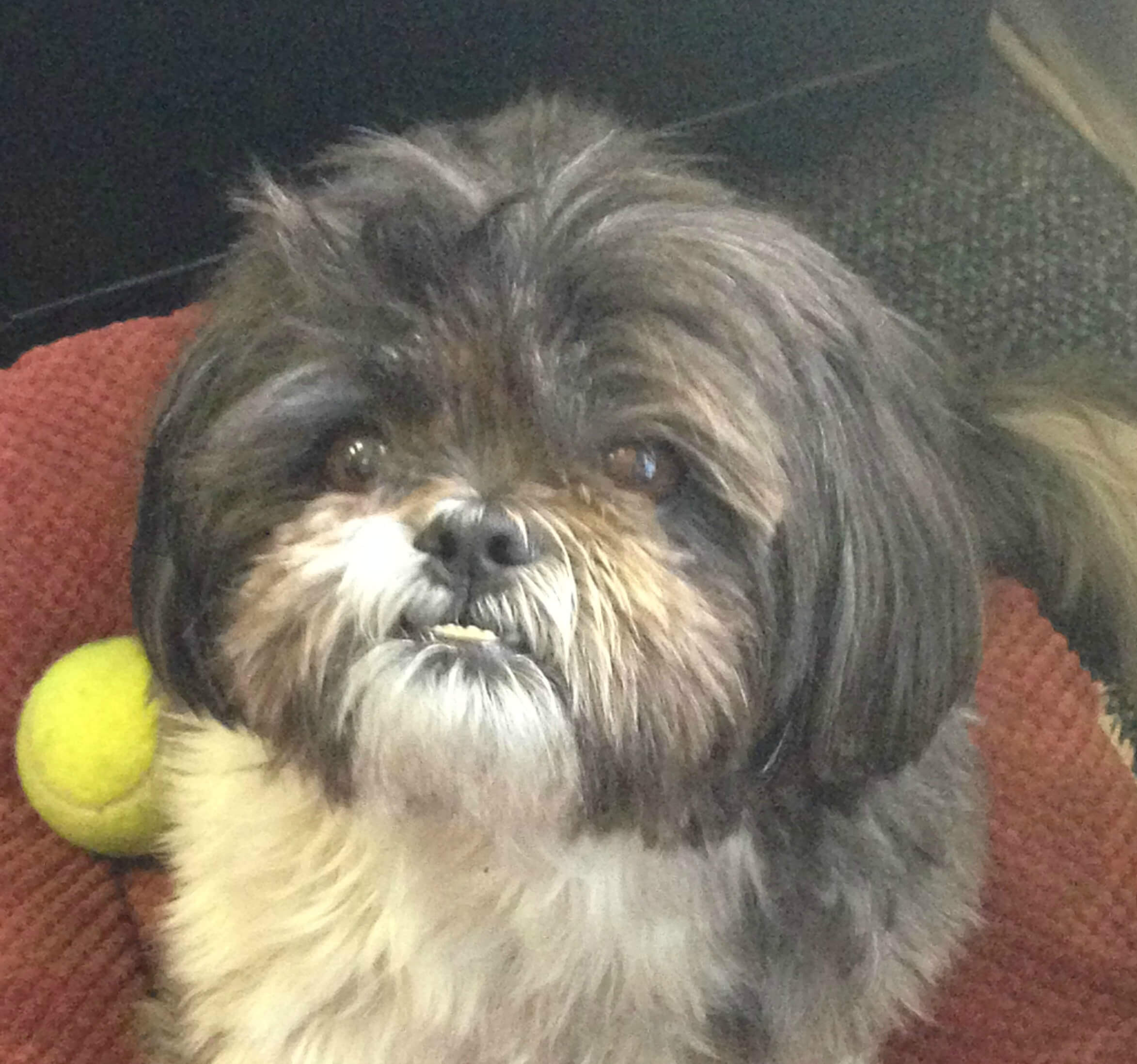 Panda enjoys catnip and collecting balls.
(Office of the President)

Oliver is happy he gets to hang out with his friends, Jerry and Lilly, every day.
(Finance)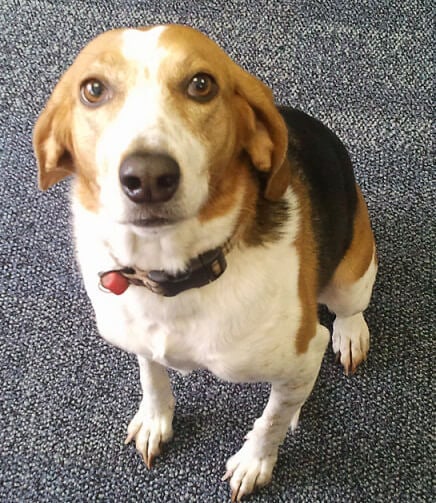 Lexi loves rolling in the dirt at the PETA dog park.
(Interactive Media Group)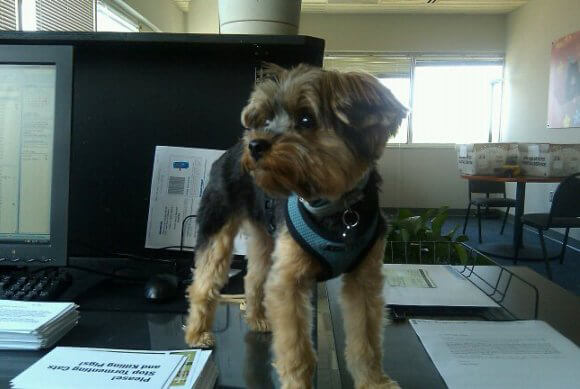 Kingsley visits Auntie Teresa around the corner for his daily treat.
(Office of the President)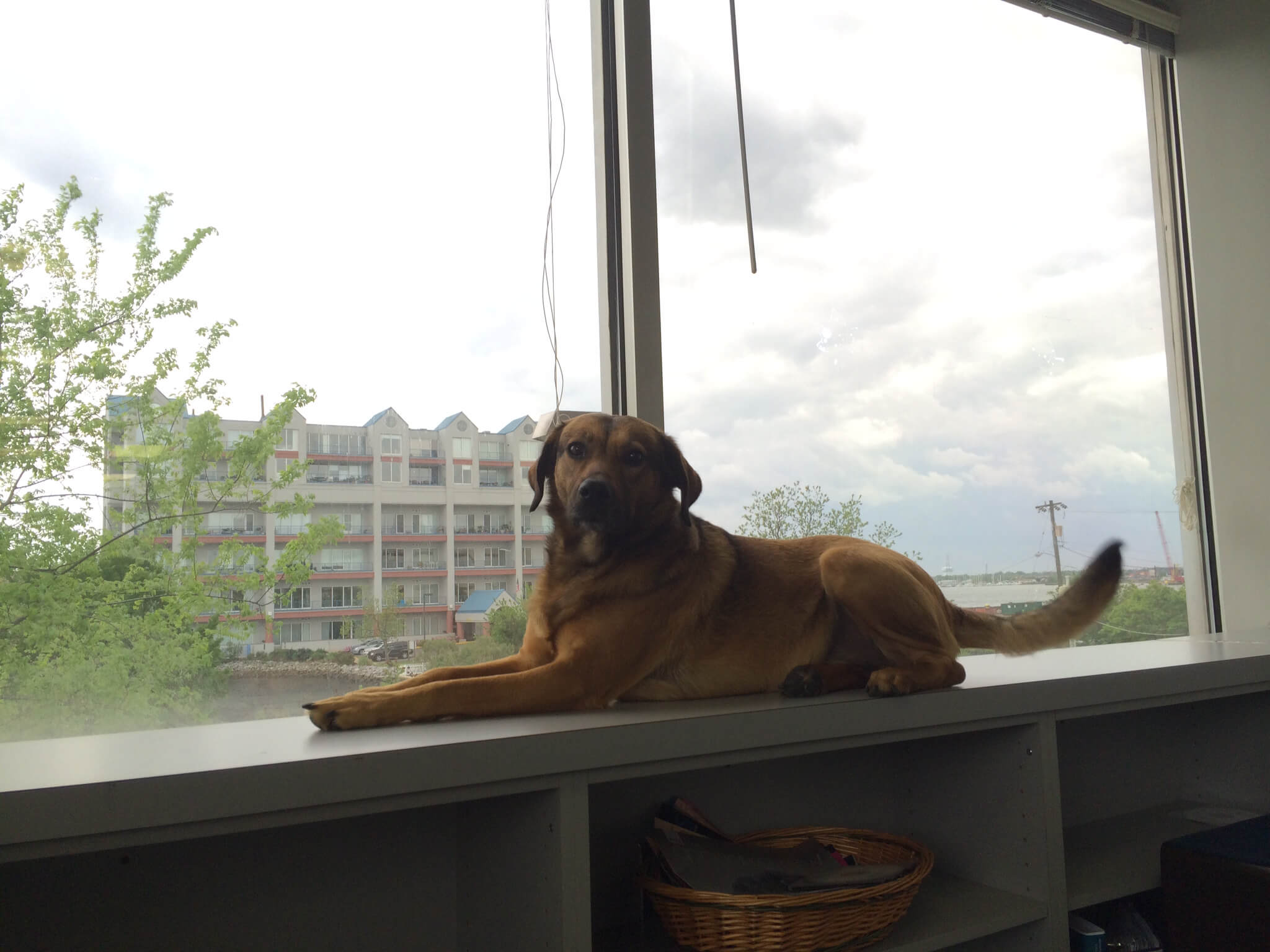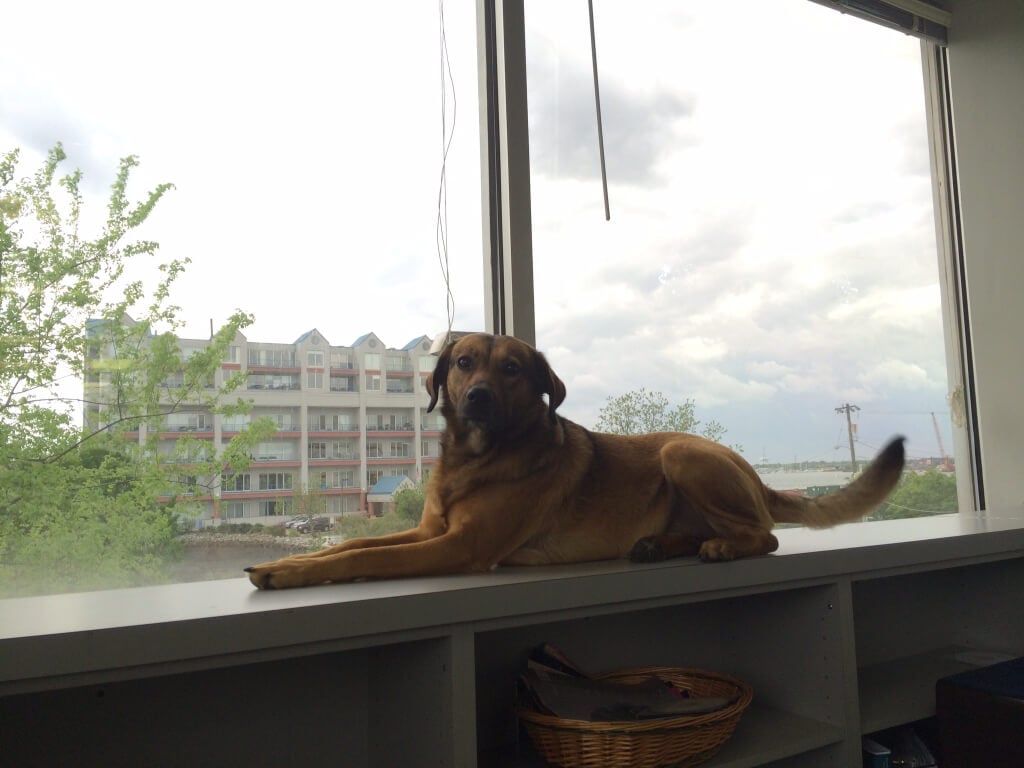 Emma spends her days keeping an eye on the PETA dog park.
(Human Resources)
Oakland, California, Office
You've probably heard of PETA by now since it's the largest animal rights organization in the world, but you might not know about the PETA Foundation. In short, it's the organization that helps PETA function. Departments like IT, Development, and Interactive Media are all part of the PETA Foundation. PETA and the PETA Foundation are two separate organizations, but we work very closely together, and one couldn't exist without the other.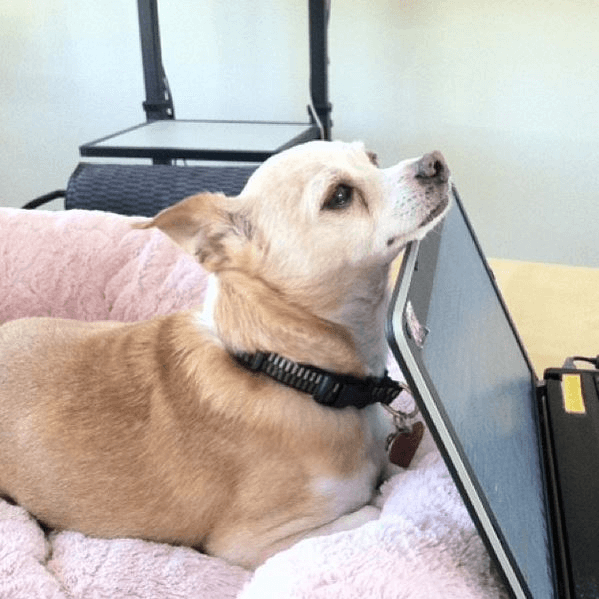 The Gronz goes from desk to desk collecting treats.
(Action Team)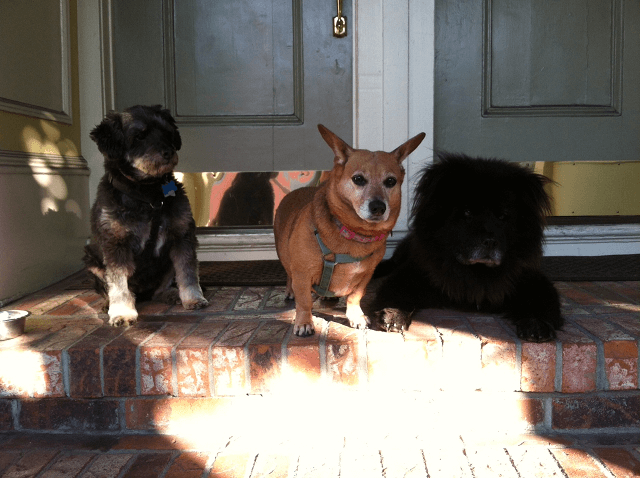 Annie is a sweet and gentle dog rescued by PETA from Hurricane Katrina in 2005.
Darla is a senior dog who is feisty, nosy, curious, affectionate, strong-willed.
Roman is the sweetest rescue chow of all and defers to his sisters on all matters.
(Development)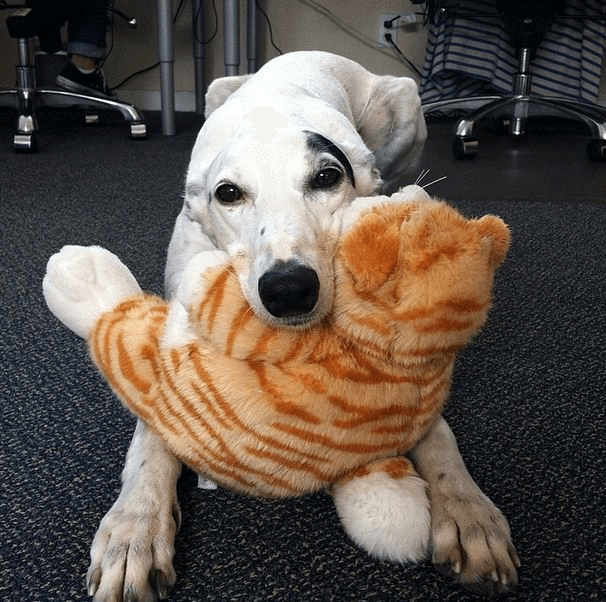 Vlad is frequently spotted playing with his stuffed cat.
(Development)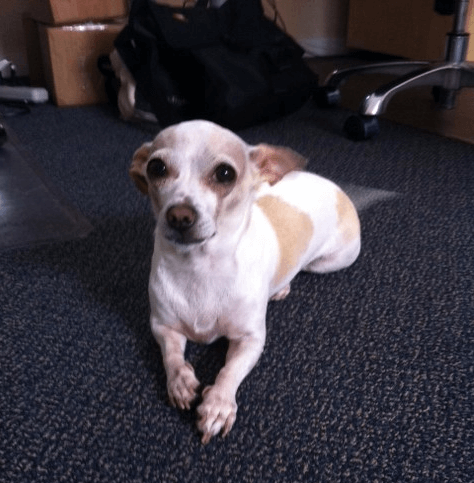 Clash is constantly showered with love and treats!
(Major Gifts)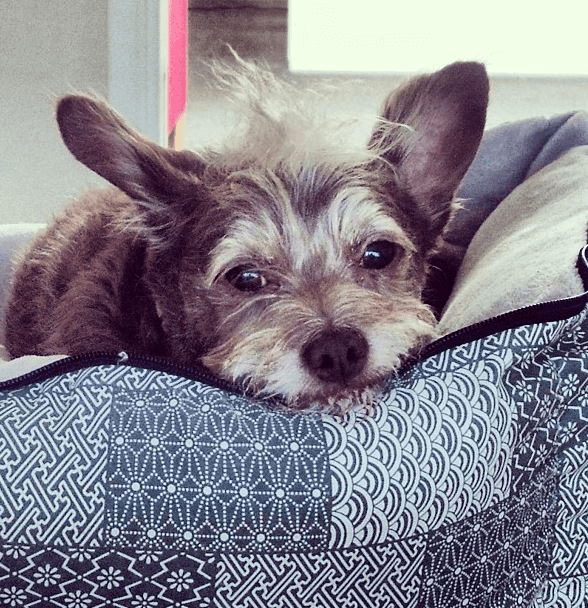 Gizmo loves to howl along to NBC's The Voice theme song.
(Membership Communications)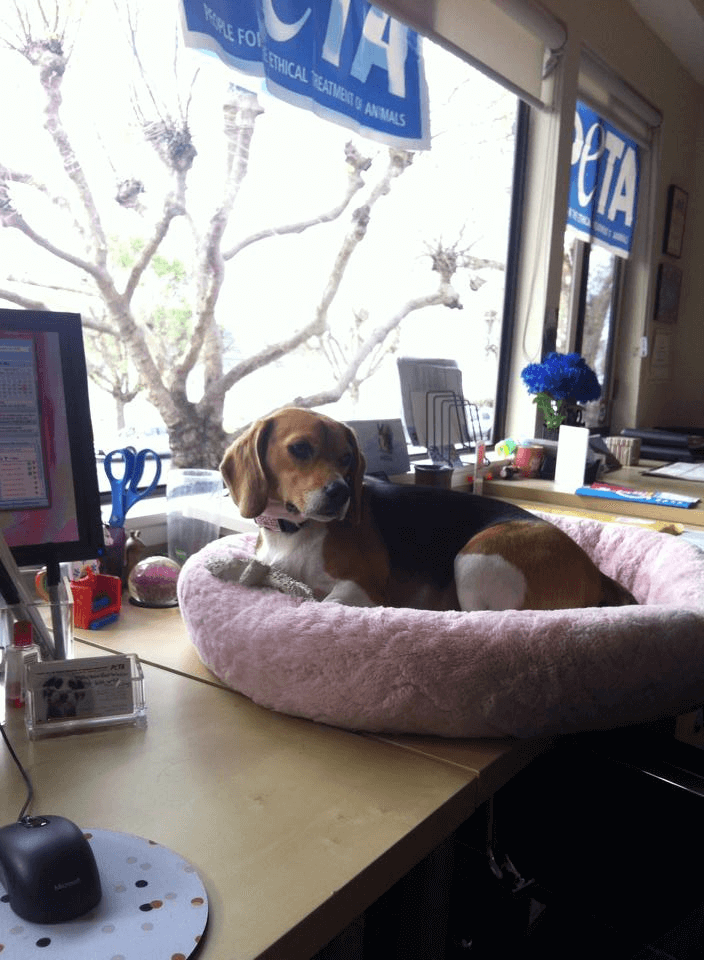 Lotte Belle's name is a combination of Charlotte and "mia bella."
(Major Gifts)
The Nanci Alexander Center for Animal Rights (Washington, D.C.)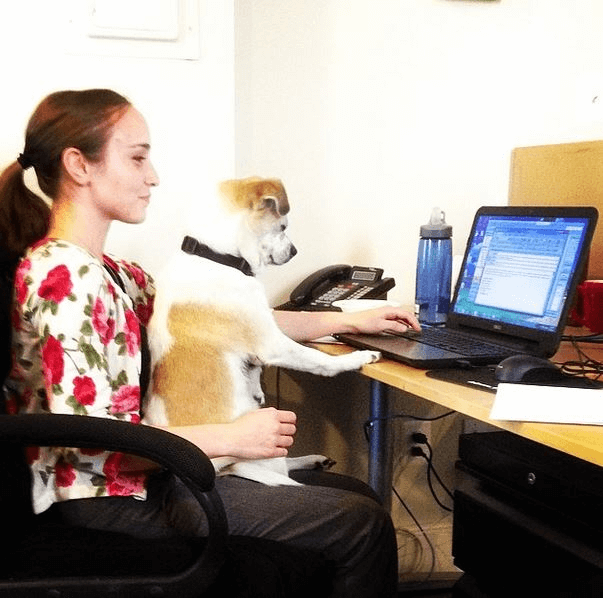 Billy is vegan and enjoys cucumbers.
(Legal and Corporate Affairs)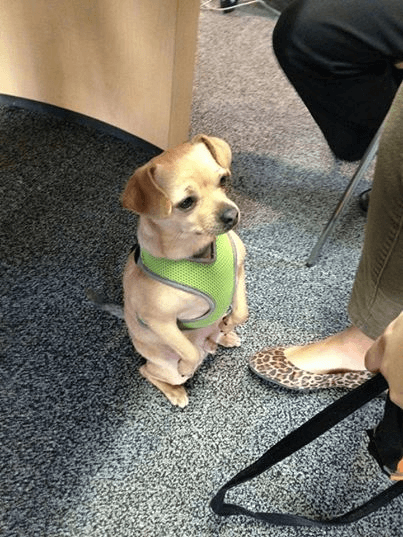 Pike's nickname is "Captain Pike."
(Communications)
As if that weren't inspiring enough, you can get an even better look at what it's like to work at PETA and the PETA Foundation by checking out the tagboard for #petalife and reading what staffers like best about being employed at the organizations.