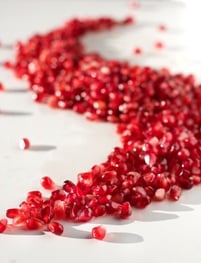 Rosh Hashanah and Yom Kippur are a time to take inventory of our lives. They are a time to account for our actions and recognize the potential for new beginnings. How is becoming vegan related to the high holidays? This is not simply about adding a vegan alternative dish to the Rosh Hashanah dinner or hosting a vegan potluck to break the Yom Kippur fast. Veganism is more than a food preference. It is about accountability. By reflecting on the implications of our actions, we can understand how our diet and consumer decisions affect the environment, health, world hunger, and billions of animals.
Forsaking Leather on Yom Kippur – and the Rest of the Year
One of the most poignant rituals on Yom Kippur involves the prohibition against wearing leather. There are a number of explanations for this. Some attribute this to a demonstration of humility to counter the indulgence associated with leather. This prohibition of leather, however, is not restricted to Yom Kippur. The blessing of She-heh-eyanu, thanking God for allowing us to live to celebrate another special occasion, and the greeting of Tithadesh ("May you be renewed in your garment") are not recited when a person puts on new leather shoes or fur because these garments are the result of taking an animal's life. (Orah Hayyim 223:6 Code of Jewish Law, vol. 2, p. 29).
Leather shoes should not be worn on Yom Kippur because one cannot ask for compassion if one is not extending it oneself. Rabbi Moses Isserles, known as the "Ramah," states, "How can a man put on [leather] shoes, a piece of clothing for which it is necessary to kill a living thing, on Yom Kippur, which is a day of grace and compassion?" How can we celebrate the birth of a new year by killing an animal who will never see the next year? Just as the laws of Kashrut prohibit drinking milk (that which nourishes the young calf) and eating meat (the slaughtered mother) together in the same meal, we cannot celebrate life at the expense of another's death.
Forgiving Past Sins, Not Repeating Them
On Rosh Hashanah, we wish each other a healthy new year. When renowned Yiddish writer Isaac Bashevis Singer was asked why he was a vegetarian, he responded, "I'm a vegetarian for health reasons: the health of the chickens." This brings us to perhaps the most powerful of Yom Kippur observances: the act of repentance—Tshuvah—and asking for forgiveness. We should seek forgiveness not just to ease our own conscience, but also to help us grow and behave more compassionately toward others. We should examine our behavior toward others and change destructive patterns. After the great Jewish writer Franz Kafka became vegetarian, he said, while looking into an aquarium of fish, "now I can look at you in peace. I don't eat you anymore." Tshuvah is not about assuaging guilt or expunging past sins–it is about transforming behavior and mending the world. The Talmud says that to save one life is the equivalent of saving the entire world. Being vegan is a great way to save the world many times over.
L'Shana Tova