Each year in the U.S., an estimated 10 million frogs, rats, fish, cats, and other animals are used in crude classroom dissection. Biological supply companies obtain these animals by stealing them from the wild, purchasing them from slaughterhouses, breeding them by the millions, and even procuring them from animal shelters. Thankfully, a growing majority of young people—and many teachers—oppose this cruelty.
Today, 22 states and the District of Columbia have created laws and policies that protect students' right to opt out of cruel animal dissection. For those that have not yet adopted such opt-out policies, PETA has ranked the largest school districts in these states based on the existence and content of their dissection choice guidelines.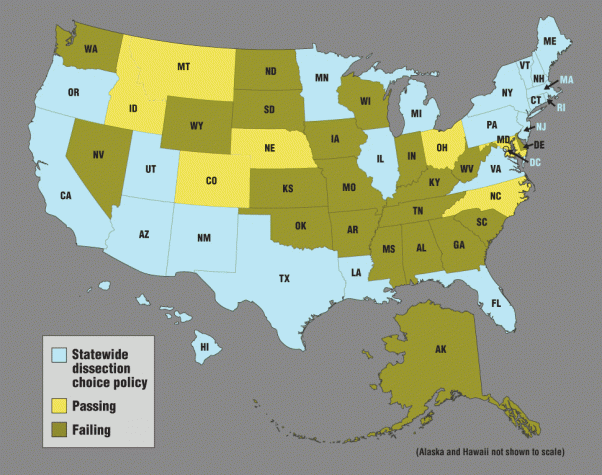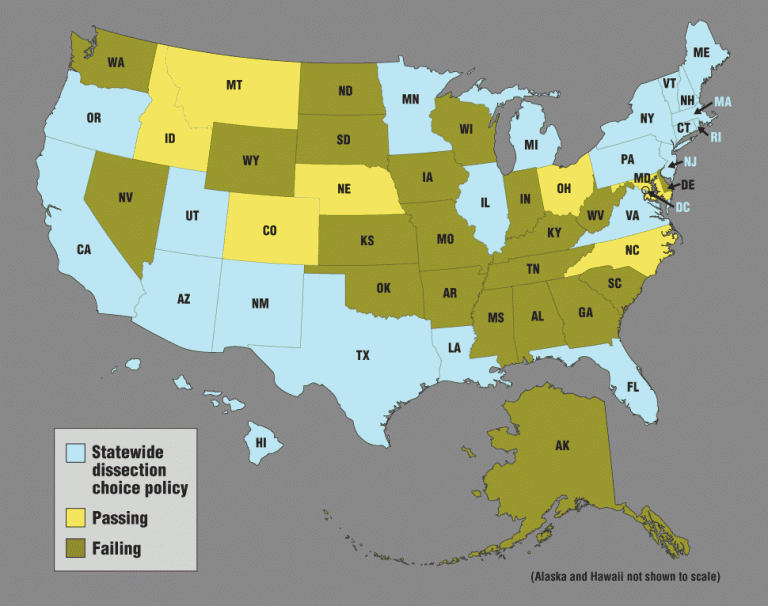 The 28 states without state-level dissection choice policies
were graded based on the policies—or lack thereof—of 
their largest school districts.
Studies show that exposing young people to animal dissection can cause lifelong psychological distress, dissuade some students from pursuing careers in science, and even foster callousness toward animals. More and more educators recognize that they can play an important role in preventing animal suffering and creating compassionate classrooms for students by adopting modern, educationally effective, economical non-animal methods like computer-based virtual dissection that are endorsed by experts and educational organizations.
PETA praises the school districts that already allow compassionate students to choose modern and humane teaching tools—and encourages the states and districts without such policies to implement formal and comprehensive options for their students to choose alternatives to dissection.

School districts were placed on the "Dean's List" with an "A+" if they do not conduct any animal dissection. Way to go!
OHIO
Cleveland Metropolitan School District (Cleveland)
WASHINGTON
Tacoma Public Schools (Tacoma)


Districts that received an "A" have formal dissection-specific policies that require teachers to offer humane non-animal methods to students who request them. 
ALABAMA
Baldwin County Public Schools (Bay Minette)
COLORADO
Jeffco Public Schools  (Golden)
Denver Public Schools (Denver)
DELAWARE
Red Clay Consolidated School District (Wilmington)
GEORGIA
Fulton County Schools (East Point)
INDIANA
Evansville Vanderburgh School Corporation
IOWA
Sioux City Community Schools (Sioux City)
KANSAS
Shawnee Mission School District (Shawnee Mission)
KENTUCKY
Jefferson County Public Schools (Louisville)
MARYLAND
Anne Arundel County Public Schools (Annapolis)
Baltimore City Public Schools (Baltimore)
Baltimore County Public Schools (Towson)
Montgomery County Public Schools (Rockville)
Prince George's County Public Schools (Upper Marlboro)
MISSOURI
Rockwood School District (Eureka)
NEVADA
Clark County School District (Las Vegas)
Lyon County School District (Yerington)
Washoe County School District (Reno)
NORTH CAROLINA
Charlotte-Mecklenburg Schools (Charlotte)
Winston-Salem/Forsyth County Schools (Winston-Salem)
OHIO
Toledo Public Schools (Toledo)
WASHINGTON
Kent School District (Kent)
WISCONSIN
Racine Unified School District (Racine)


Districts that received a "B" have general policies that allow students to opt out of objectionable classroom material—which would include animal dissection—and be provided with an alternative assignment.
COLORADO
Douglas County School District (Castle Rock)
GEORGIA
Gwinnett County Public Schools (Suwanee)
IDAHO
Boise School District (Boise)
Coeur d'Alene Public Schools (Coeur d'Alene)
West Ada School District (Meridian)
KENTUCKY
Boone County Schools (Florence)
NEBRASKA
Lincoln Public Schools (Lincoln)
Millard Public Schools (Omaha)
Omaha Public Schools (Omaha)
Papillion La Vista Community Schools (Papillion)
NORTH CAROLINA
Cumberland County Schools (Fayetteville)
OHIO
Akron Public Schools (Akron)
Cincinnati Public Schools (Cincinnati)
Columbus City Schools (Columbus)
OKLAHOMA
Edmond Public Schools (Edmond)
SOUTH CAROLINA
Greenville County School District (Greenville)
TENNESSEE
Rutherford County Schools (Murfreesboro)
WEST VIRGINIA
Cabell County Schools (Huntington)
WISCONSIN
Green Bay Area Public Schools (Green Bay)


Districts that received a "C" have general policies allowing students to opt out of certain classroom material—which would include animal dissection—but do not require teachers to provide a non-animal assignment.
ALASKA
Fairbanks North Star Borough School District (Fairbanks)
COLORADO
Cherry Creek School District  (Greenwood Village)
IOWA
Cedar Rapids Community School District (Cedar Rapids)
KANSAS
Olathe Unified School District 233 (Olathe)
KENTUCKY
Fayette County Public Schools (Lexington)
MISSISSIPPI
Jackson Public Schools (Jackson)
MONTANA
Billings Public Schools (Billings)
WISCONSIN
Milwaukee Public Schools (Milwaukee)
WYOMING
Laramie County School District (Cheyenne)

Districts that received a "D" have an informal practice of allowing students to choose humane science activities but no written or formal policy regarding animal dissection.
ALABAMA
Mobile County Public Schools (Mobile)
ALASKA
Anchorage School District (Anchorage)
ARKANSAS
Little Rock School District (Little Rock)
Rogers Public Schools (Rogers)
COLORADO
Adams 12 Five Star Schools (Thornton)
INDIANA
Fort Wayne Community Schools (Fort Wayne)
South Bend Community School Corporation (South Bend)
IOWA
Des Moines Public Schools (Des Moines)
GEORGIA
Cobb County School District (Marietta)
KANSAS
Blue Valley Schools (Overland Park)
KENTUCKY
Kenton County School District (Fort Wright)
MISSOURI
Francis Howell School District (St. Charles)
Springfield Public Schools (Springfield)
NORTH CAROLINA
Guilford County Schools (Greensboro)
Wake County Public School System (Cary)
NORTH DAKOTA
Bismarck Public Schools (Bismarck)
West Fargo Public Schools (West Fargo)
OKLAHOMA
Oklahoma City Public Schools (Oklahoma City)
SOUTH CAROLINA
Berkeley County School District (Moncks Corner)
Richland School District Two (Columbia)
TENNESSEE
Knox County Schools (Knoxville)
WASHINGTON
Seattle Public Schools (Seattle)
Spokane Public Schools (Spokane)
WEST VIRGINIA
Kanawha County Schools (Charleston)
WISCONSIN
Madison Metropolitan School District (Madison)


School districts were given an "F" grade if they have no policy allowing students to opt out of classroom animal dissection.
ALABAMA
Jefferson County Schools (Birmingham)
Montgomery Public Schools (Montgomery)
Shelby County Schools (Columbiana)
ALASKA
Matanuska-Susitna Borough School District (Palmer)
ARKANSAS
Fort Smith Public Schools (Fort Smith)
Pulaski County Special School District (Little Rock)
Springdale Public Schools (Springdale)
DELAWARE
Appoquinimink School District (Odessa)
Brandywine School District (Wilmington)
Christina School District (Newark)
Colonial School District (New Castle)
GEORGIA
Clayton County Public Schools (Jonesboro)
DeKalb County School District (Stone Mountain)
IDAHO
Nampa School District 131 (Nampa)
Pocatello/Chubbuck School District 25 (Pocatello)
INDIANA
Hamilton Southeastern Schools (Fishers)
Indianapolis Public Schools (Indianapolis)
IOWA
Davenport Community Schools (Davenport)
Iowa City Community School District (Iowa City)
KANSAS
Kansas City, Kansas Public Schools (Kansas City)
Wichita Public Schools (Wichita)
KENTUCKY
Hardin County Schools (Elizabethtown)
MISSISSIPPI
DeSoto County Schools (Hernando)
Harrison County School District (Gulfport)
Madison County Schools (Ridgeland)
Rankin County School District (Brandon)
MISSOURI
North Kansas City School District (Kansas City)
St. Louis Public Schools (St. Louis)
NEBRASKA
Bellevue Public Schools (Bellevue)
NEVADA
Elko County School District (Elko)
NORTH DAKOTA
Fargo Public Schools (Fargo)
Grand Forks Public Schools (Grand Forks)
Minot Public Schools (Minot)
OKLAHOMA
Moore Public Schools (Moore)
Putnam City Schools (Oklahoma City)
Tulsa Public Schools (Tulsa)
SOUTH CAROLINA
Charleston County School District (Charleston)
Horry County Schools (Conway)
SOUTH DAKOTA
Rapid City Area Schools (Rapid City)
Sioux Falls School District (Sioux Falls)
TENNESSEE
Hamilton County School District (Chattanooga)
Metropolitan Nashville Public Schools (Nashville)
Shelby County Schools (Memphis)
WASHINGTON
Evergreen Public Schools (Vancouver)
WEST VIRGINIA
Berkeley County Schools (Martinsburg)
Raleigh County School District (Beckley)
Wood County Schools (Parkersburg)
WISCONSIN
Kenosha Unified School District (Kenosha)
WYOMING
Natrona County Schools (Casper)
Studies show that non-animal teaching methods—such as interactive computer programs—translate into superior student learning. The National Science Teachers Association (NSTA) and the National Association of Biology Teachers advise teachers to offer non-animal assignments to students who request them. The NSTA also approves the use of non-animal methods as complete replacements for animal dissection in the classroom.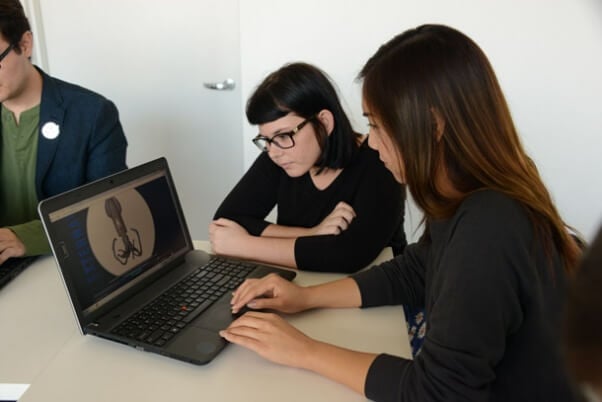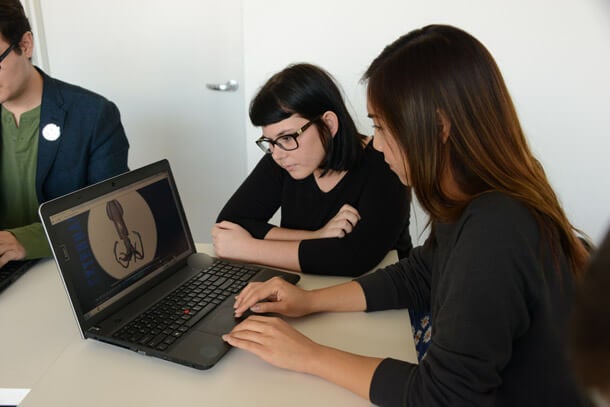 To facilitate humane science education, PETA has a program that provides teachers with free virtual-dissection software. And TeachKind, PETA's resource department for educators, can help teachers and other school staff foster compassion for animals in their students by enacting humane, life-affirming classroom policies.
PETA's youth division, peta2, assists compassionate students who want to opt out of animal dissection in working with teachers and school administrators to request humane assignments, and peta2 can provide free leaflets and stickers to encourage friends and classmates to opt out, too.