There's no wrong time for pie—it's just that Thanksgiving wouldn't be the same without it. But a holiday that's focused on giving thanks for the good things in our lives shouldn't include doing anything to harm or take away the lives of others.
Everyone can be vegan at every meal, including on big holidays. All the pies on our list prove how simple it is to choose vegan desserts while leaving sensitive, intelligent animals out of our meals. Impress even your nonvegan guests with one of these pies:
Chocolate–Sweet Potato Pie from the Beet Box Bakery & Cafe (Denver)
All the goodies at this Colorado bakery are vegan, including its classic pumpkin, apple, and pecan pies. But if we had to pick a favorite (seriously, good luck with that), the Chocolate–Sweet Potato Pie is probably it. The spicy, smoky flavor of the chilies in it make this dessert reminiscent of a Mexican hot chocolate.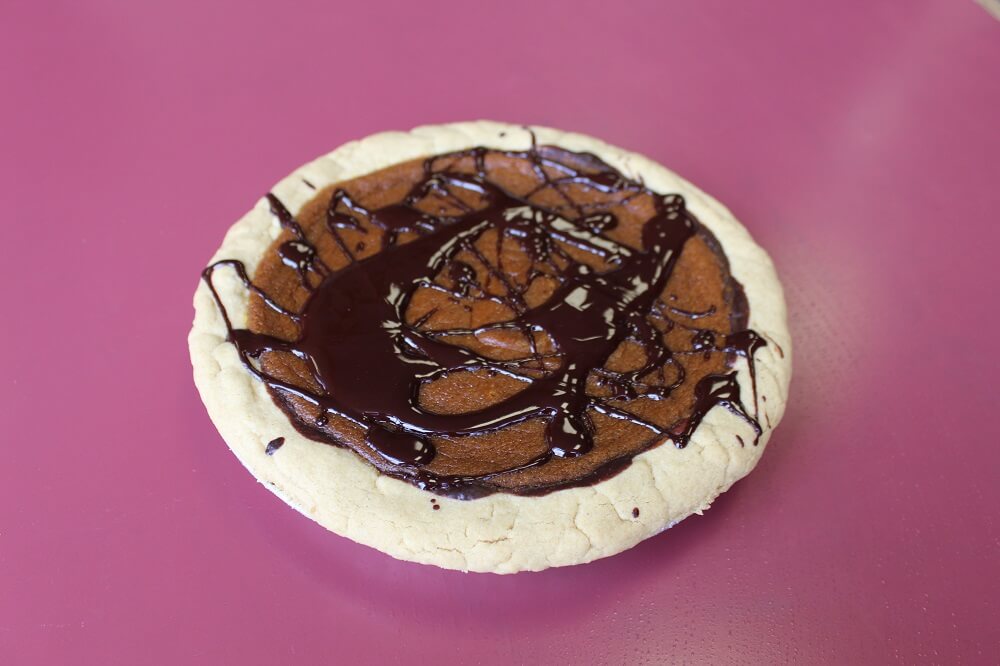 Customers can order pies for Thanksgiving until Saturday, November 23, for pickup on Wednesday, November 27. You can place orders by phone (303-861-0017) or by e-mailing [email protected]. The bakery will also have a limited number of pies available on Wednesday, November 27, on a first-come, first-served basis.
Apple Crisp from Fork My Life (Sarasota, Florida)
Fork My Life makes its Apple Crisp with a half-dozen fresh apples mixed with cinnamon and nutmeg and topped with a vegan buttery oat crumb. Gluten-free options are also available. If the crisp isn't your jam, Fork My Life also offers pumpkin pie, pecan pie, pumpkin cheezecake, and pecan pie cheezecake for Thanksgiving 2019.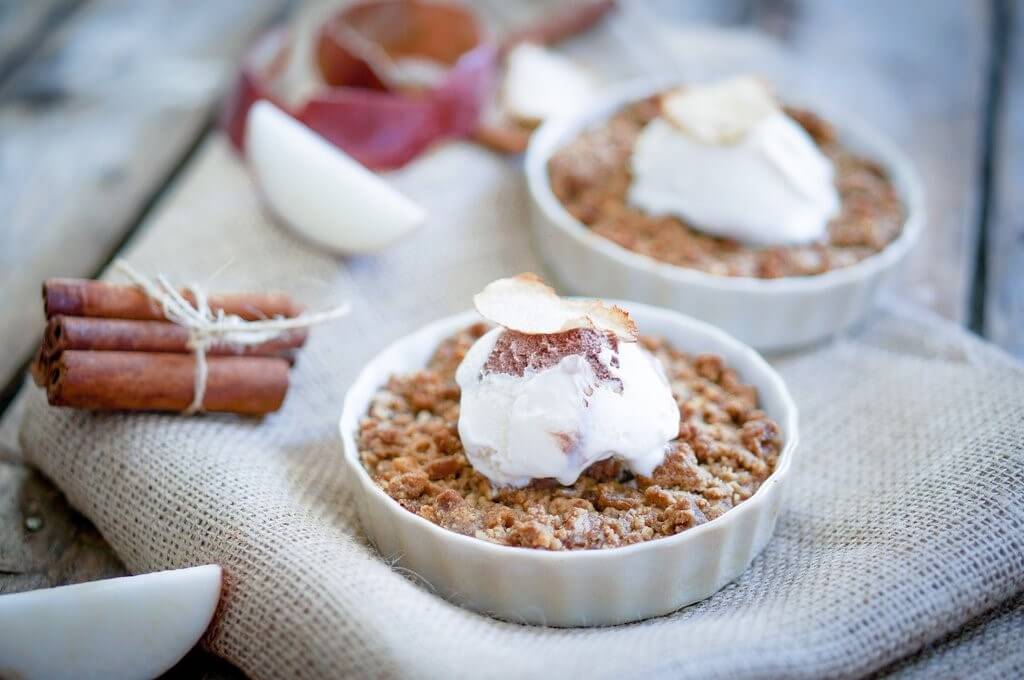 Want to reserve your holiday pie? Order by November 21 online or by phone at 941-923-3511.
Tofu Pumpkin Pie from the Green Heart Bakery (Tucson, Arizona)
PETA friend and Green Heart Bakery owner Alaine's pies are in high demand. Track down her vegan pumpkin pie on Sundays at the Rillito Park Farmers Market, or pick up a custom order at her commercial kitchen. Call 520-954-2409 to place an order. Because the owner does so much custom work, it's best to call and speak to her directly.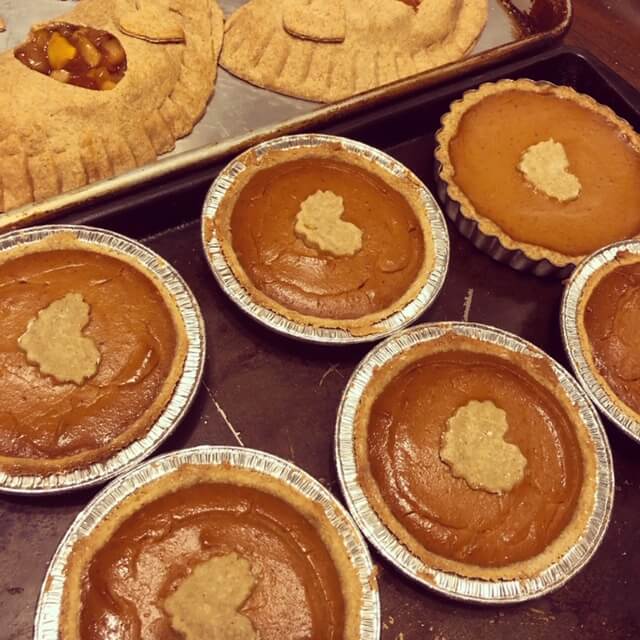 Many customers choose to be on the weekly menu e-mail, which Alaine sends out on Thursdays. That way, they can preorder and avoid disappointment when they come to the farmers market on Sunday.
Bumble Berry Peach Pie from Petunia's Pies & Pastries (Portland, Oregon)
Everything created by Petunia's Pies & Pastries is both vegan and gluten-free. Its most popular pie, the Bumble Berry Peach Pie, features flaky crust filled with juicy blueberries, raspberries, blackberries, and peaches, and it's finished with a coconut-hazelnut streusel.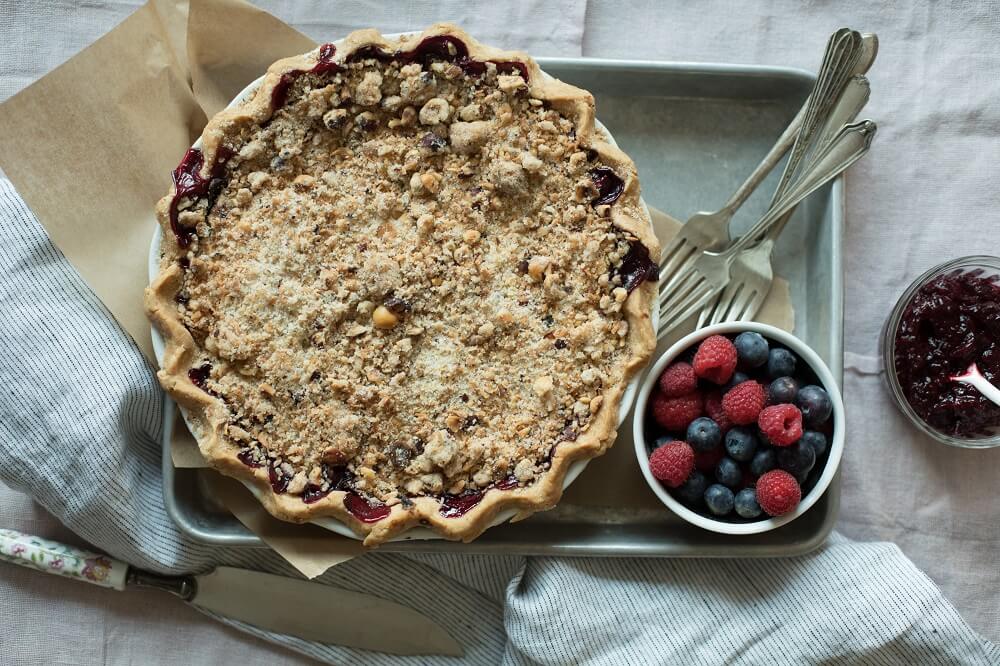 The bakery is taking Thanksgiving orders until November 24. Place an order today by visiting its online order page.
Fried Softserve Pie from Magpies Softserve (Silver Lake and Tarzana, California)
Try this unique vegan pie that's filled with almond soft serve and layered with vegan fudge and "honeycomb" candy. Magpies tops the delicious dessert with nondairy whipped cream and fried candied corn flakes.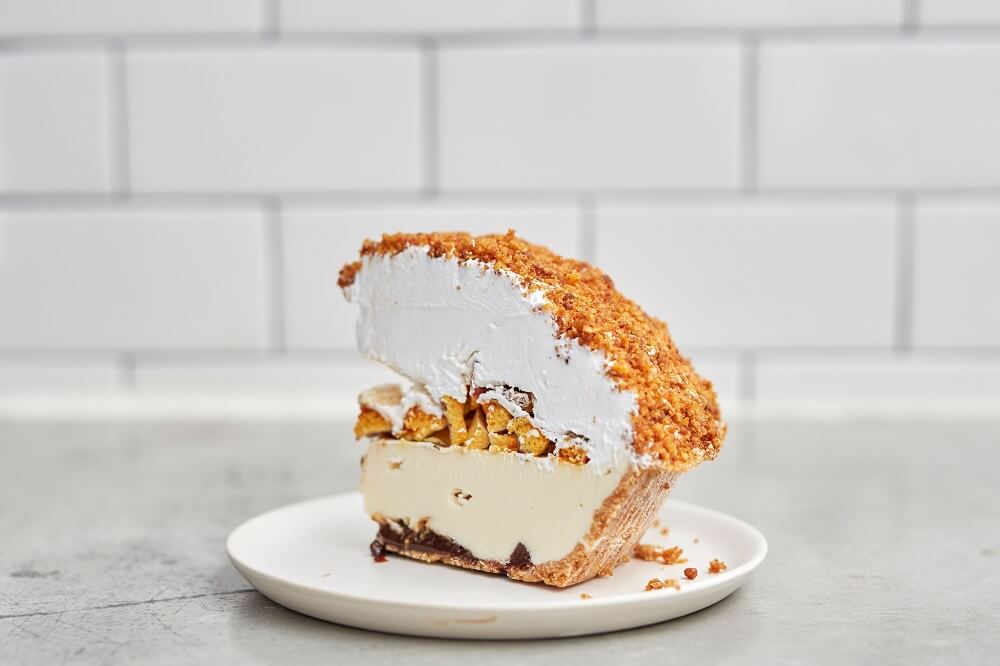 The eatery's Fried Softserve Pie is always available for local pickup by customers ordering on its website. Pies intended for local pickup must be ordered 24 hours in advance.
Vegan Chocolate Peanut Butter Pie from The Remedy Diner (Raleigh, North Carolina)
All The Remedy Diner's desserts are vegan and homemade, but this pie happens to be our favorite. You just can't go wrong with a graham cracker crust and a creamy vegan chocolate–peanut butter filling. Bakers top this dessert with crushed peanuts, coconut whipped cream, and chocolate drizzle.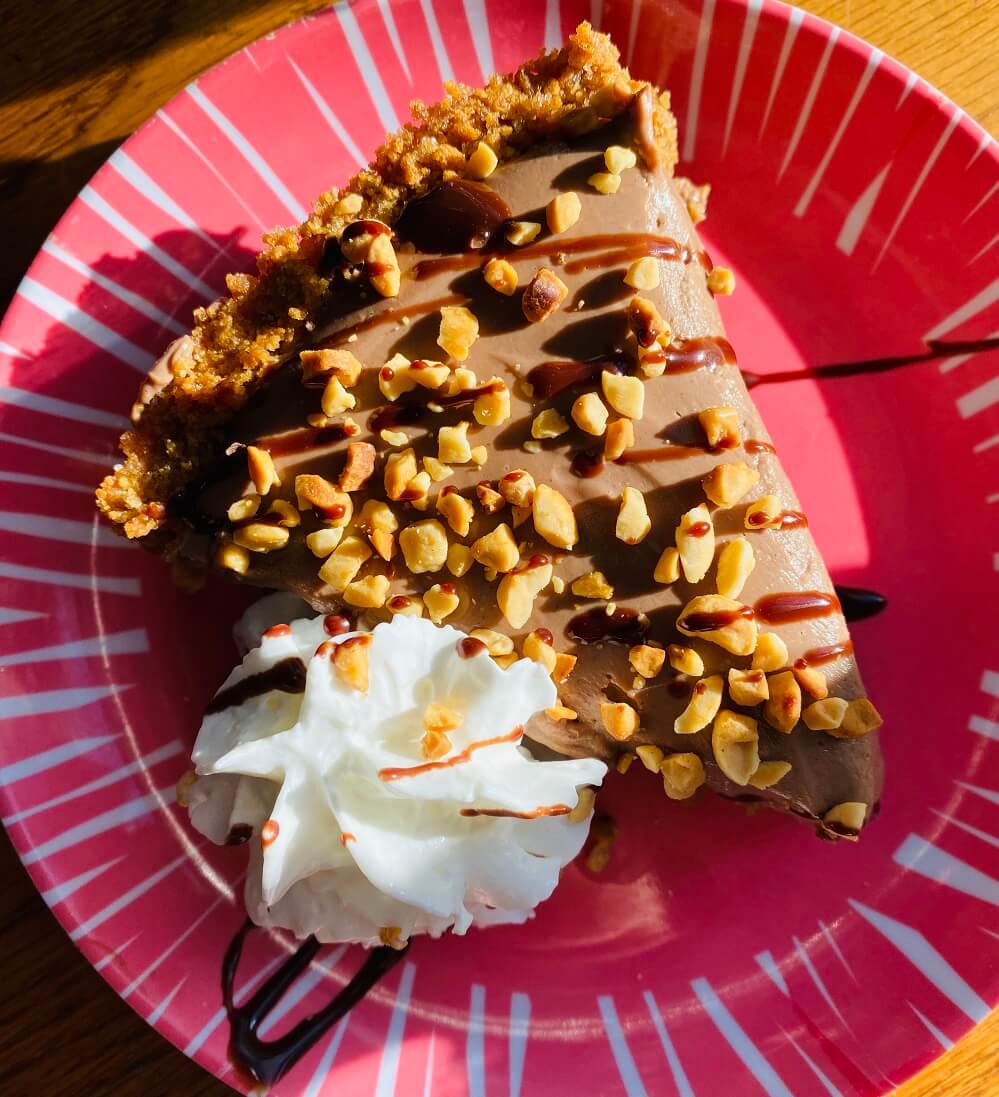 Customers must call 919-835-3553 at least 48 hours in advance to order pies. The last day to pick them up before Thanksgiving is Tuesday, November 26, and orders must be placed by Sunday, November 24.
Pecan Pie from the Reverie Bakeshop (Richardson, Texas)
There are tons of pies to choose from at this all-vegan bakery, but come on—it's Texas. Where else could you possibly get a better pecan pie? Reverie starts with local pecans and sweetens them with organic maple syrup. This top-selling dessert is finished with a carefully crafted pecan design on top.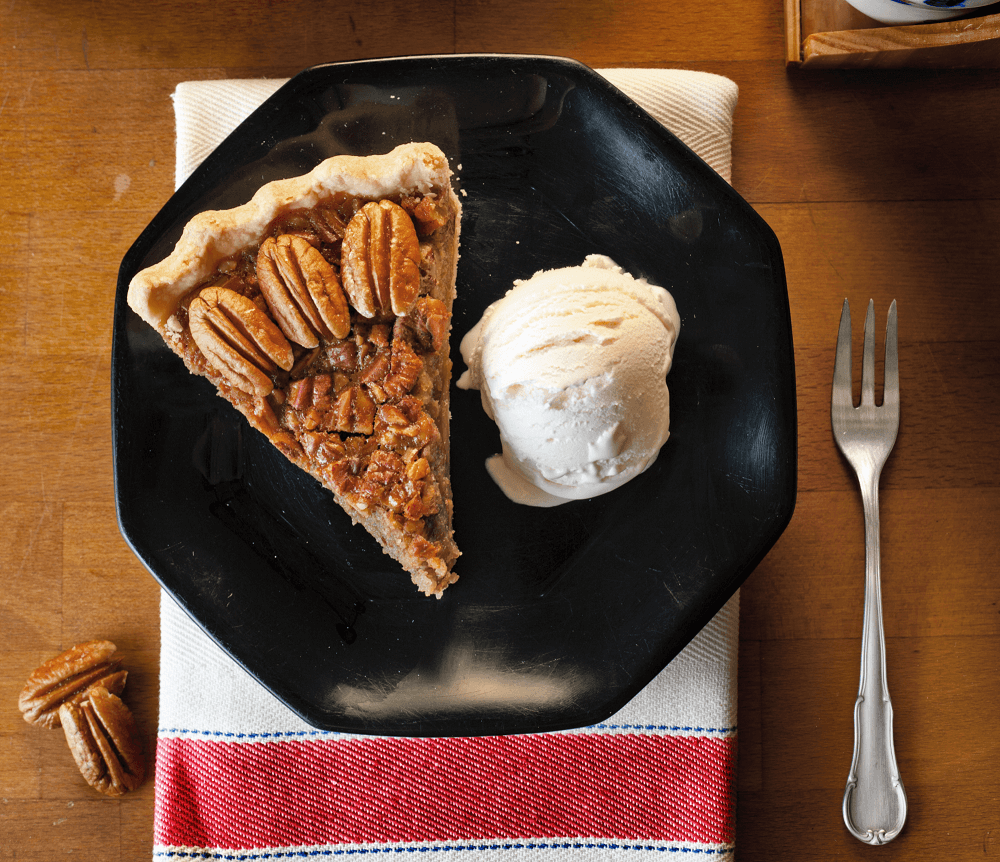 Pies are available for order online. Customers can also order for Thanksgiving in person or by calling the shop at 972-238-7511. The Thanksgiving order cut-off date is Saturday, November 23.
Vegan Cranberry Walnut Pie from the Sweet Surrender Dessert Cafe (Louisville, Kentucky)
Out of all the vegan desserts that Sweet Surrender makes from scratch, the Vegan Cranberry Walnut Pie screams, "I win Thanksgiving!" the loudest. The bright red color of the cranberries immediately puts folks in a holiday mood, and the crunchy walnuts offer a complexity of texture. For a complementary drink pairing, the café recommends a nice steaming mug of mulled cider, usually spiked with bourbon. (Bourbon is optional, but it might be necessary when dealing with all the questions vegans get from family members, like "Where do you get your protein?")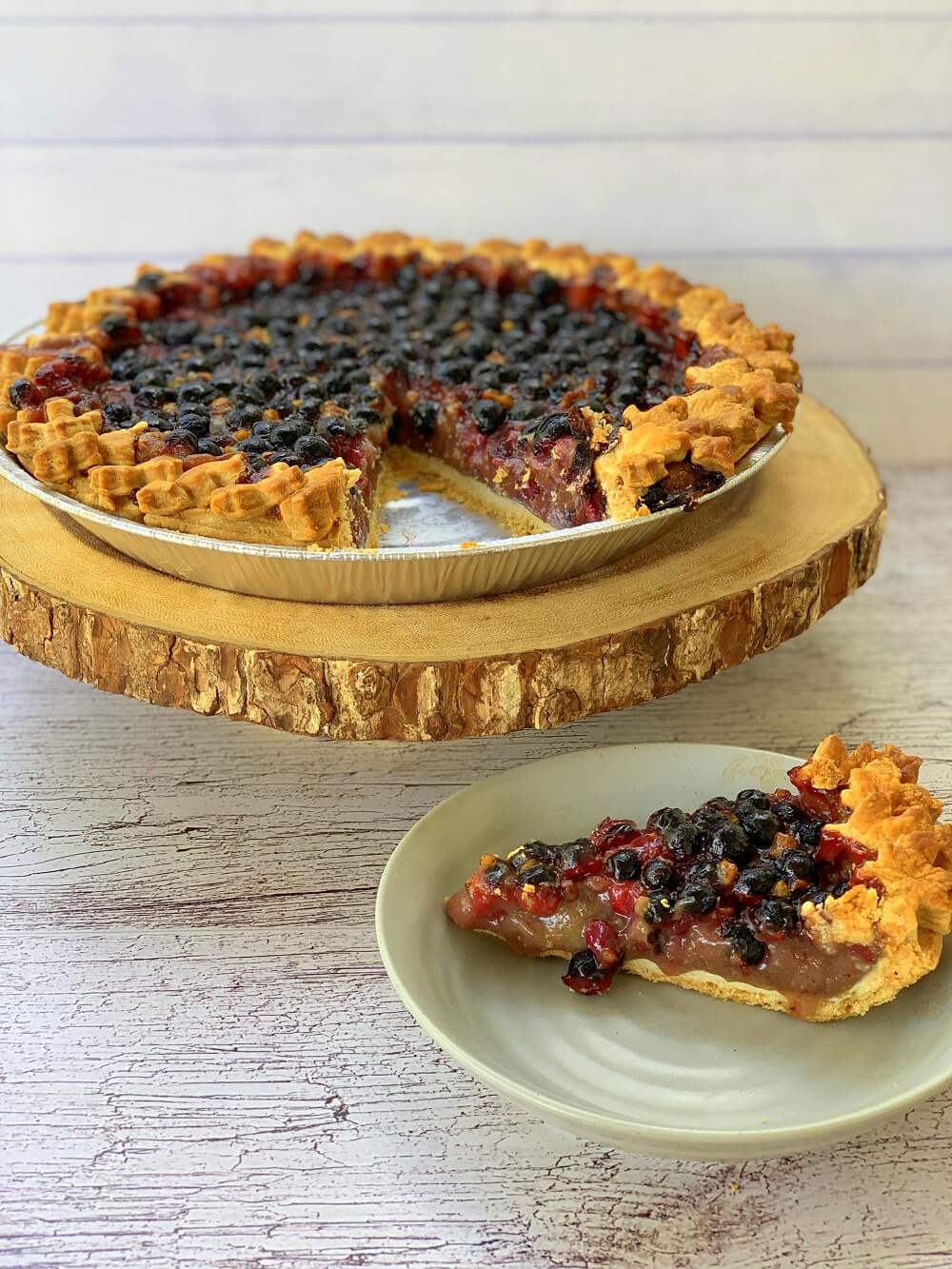 Sweet Surrender will accept Thanksgiving orders through Wednesday, November 20. Place orders by phone at 502-899-2008 or by e-mailing [email protected].
Blackberry Pie from Acme Pie Co. (Arlington, Virginia)
Fresh blackberries, a hint of fresh lime, a touch of clove, and a lattice top make this pie a Virginia favorite. Other vegan pies available from the bakery include Pear-Cherry and Winter Berry (a four-berry blend).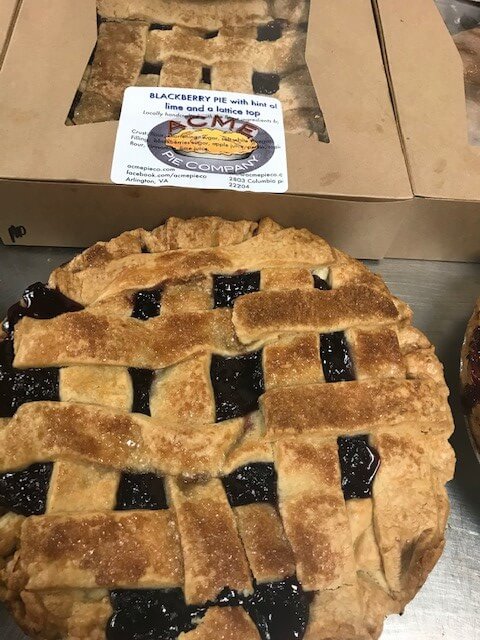 The best way to order from Acme is to stop by in person, and it doesn't ship. It's open Tuesday through Friday from 3 to 9 p.m. and Saturday and Sunday from 9 a.m. to 3 p.m.
Vegan Apple Pie from the Third Coast Bakery (Traverse City, Michigan)
Our top pick from the Third Coast Bakery is certainly the Vegan Apple Pie. Made with Michigan organic gala apples, it's hand-rolled, hand-cut, and hand-filled from scratch. The result is a perfect balance of tart and juicy apples, sweet cinnamon sugar, and a buttery, flaky crust.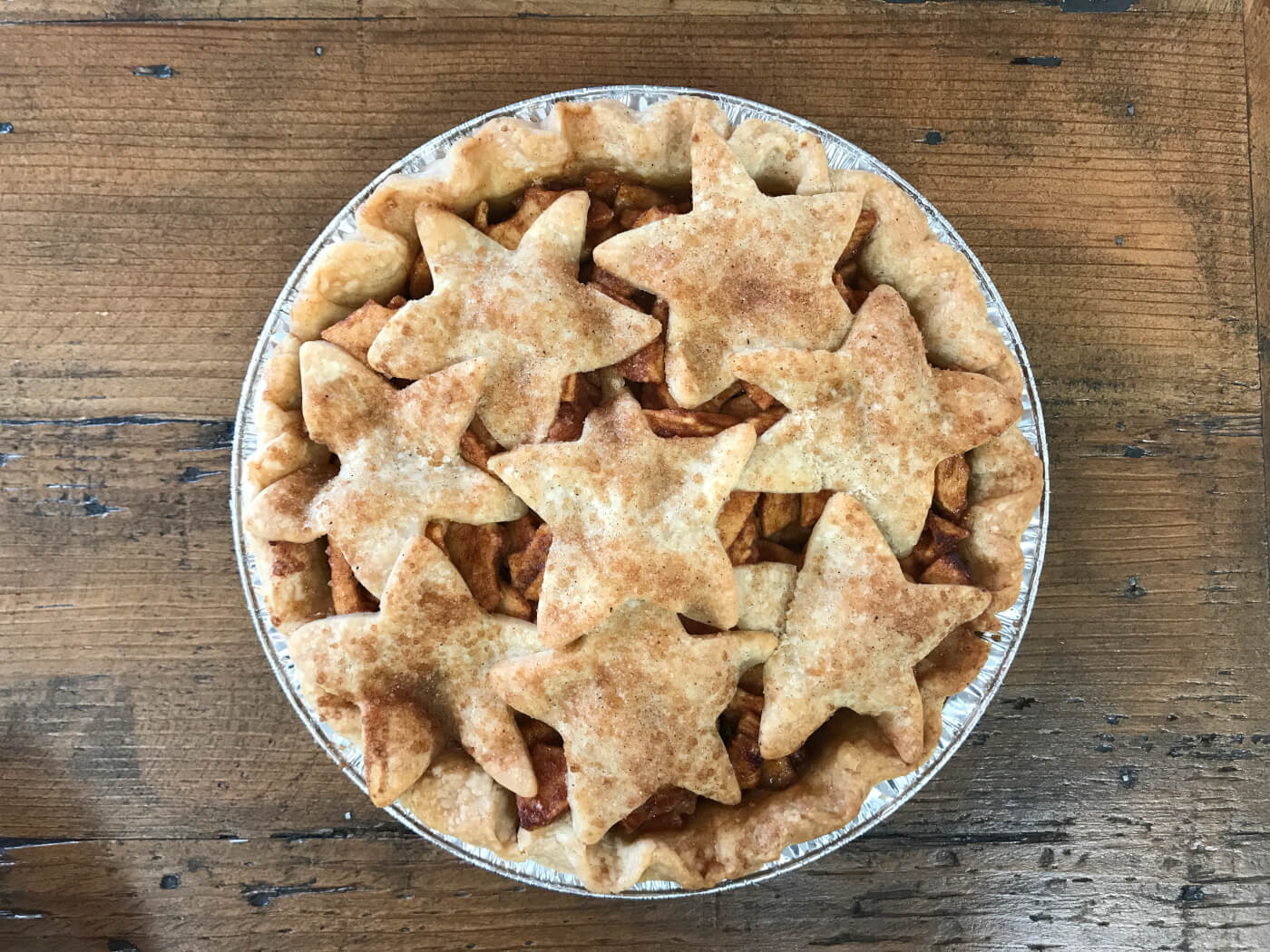 The bakery takes orders seven days a week, and its pies are available year round. Orders can be placed by calling 231-421-8696. Make your Thanksgiving pie orders no later than November 25, to be picked up at the bakery no later than 6 p.m. on November 27. There will also be loads of fresh-baked pies available on a first-come, first-served basis the day before Thanksgiving.
HONORABLE MENTIONS
Pumpkin-Chocolate Swirl Pie from Sweet Freedom (Philadelphia and Bryn Mawr, Pennsylvania)
Everything made by Sweet Freedom is free of gluten, corn, soy, dairy, eggs, nuts, refined sugars, and synthetic dyes—and it's all totally vegan. This delectable pie features Farmer's Market organic pumpkin purée, a mix of holiday spices, and mouth-watering chocolate chips.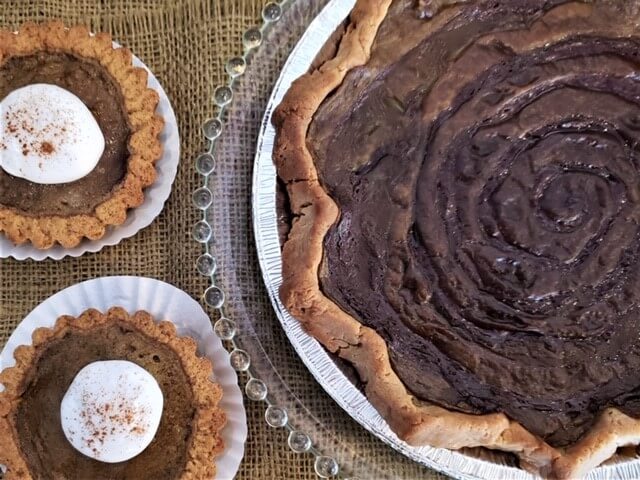 Pies are available for in-store pickup only, and they must be ordered 48 hours in advance. The bakery is taking Thanksgiving orders through November 25.
Mile High Lemon Meringue Pie from Veggie Galaxy (Boston)
Veggie Galaxy is an all-vegan bakery. Its classic lemon pie filling contains freshly squeezed lemon juice and exotic passionfruit juice, and it's placed in a graham cracker crust. Veggie Galaxy then tops this pie with billowy mounds of vegan meringue that's caramelized to perfection. This Thanksgiving, the bakery will also offer chocolate cream, pumpkin, and apple pies.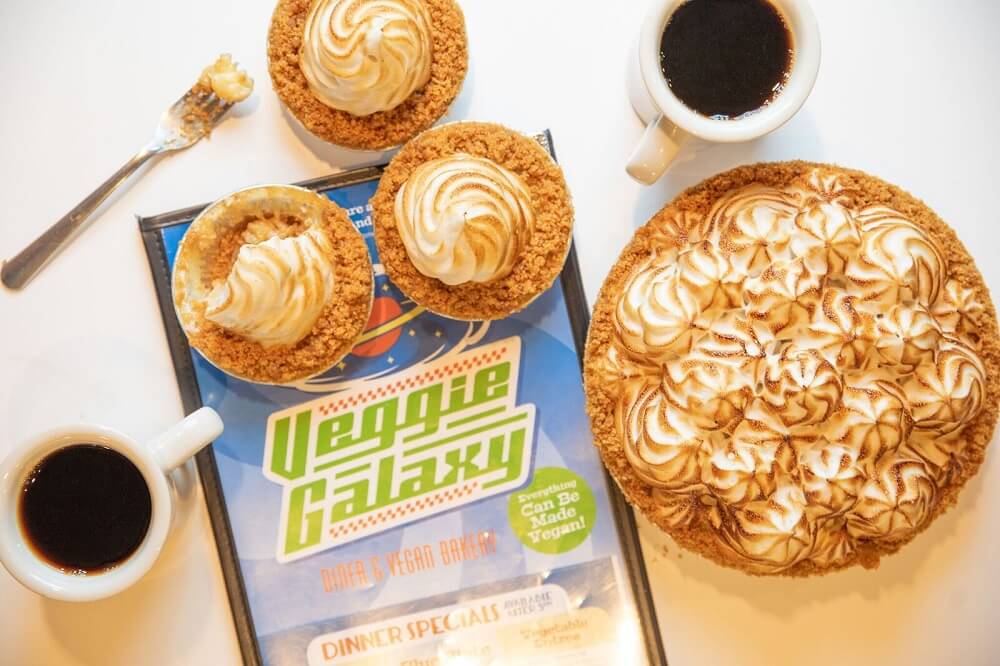 You can make pie orders through November 23. Pickup of pies for Thanksgiving will be on November 26 and 27. Orders can be placed in person at the bakery or by telephone at 617-497-1513.
*****
Give animals and your Thanksgiving guests something to be really grateful for: delicious vegan desserts. If you don't live close to any of our winners and your local bakeries have let you down, you can most likely find vegan pies in a store near you. Or why not try your hand at baking one yourself? Search through PETA's extensive vegan recipes for the perfect pie.