Academy Award-winning actress Patricia Arquette might have played psychic Allison Dubois on the NBC hit drama Medium, but Patricia knows that it doesn't take a psychic to see that companion animal homelessness is a serious problem worldwide. That's why the Emmy Award-winning actor posed beside the tagline "Envision a World With No Homeless Dogs or Cats" in PETA's beautiful spay-neuter ad.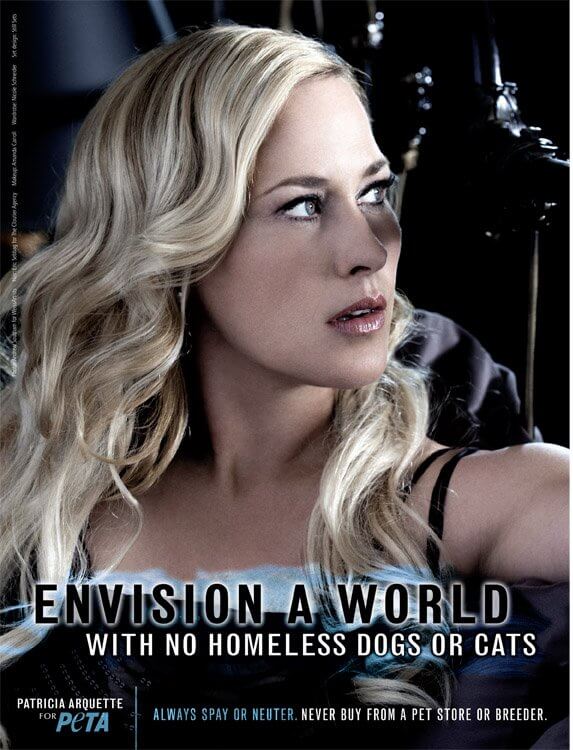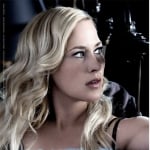 Every year, more than 7 million dogs and cats are turned in to U.S. animal shelters. Almost half of these animals will be euthanized because there aren't enough good homes for them. Horrified by those statistics? Good. You should be horrified, especially because the solution is as easy as ABC—animal birth control.
Putting an end to the animal overpopulation crisis is something that everyone can help with. Always spay and neuter your animal companions, and never buy animals from pet stores or breeders. And if you plan to make an animal a lifelong member of your family, adopt him or her from your local animal shelter.
Check out what Patricia had to say about why she wanted to help with PETA's ABC campaign and what people can do to make their animal companions happier. Here she is in her own words:
PETA's Animal Birth Control campaign was created to help put an end to the animal overpopulation crisis through spaying and neutering and encouraging adoption of animals from animal shelters rather than purchasing them from breeders or pet shops. Why is this campaign important to you?
One of my best friends is a woman named Whitney Smith and she works with the REVA foundation… She's constantly rescuing animals… and she's educated me about the horrors that animals in Los Angeles face. Half a million dogs and cats are put down in California every year—[one] every three seconds… I had heard over the years people say, "I don't want to spay them before they have a chance to have babies." There are half a million animals in our own state who are killed every year just because people want to have that experience.
What are some things that people can do every day to make their companion animals' lives a happy one?
Play with them, kiss them, pet them, walk them. Take them out whenever they can. Let them have adventures. Smell the world.
What other animal issues are close to your heart and why?
I don't like fur… My mom had a [fur] jacket from the 50's … But the concept of buying fur today doesn't make any sense to me. I've seen people in fur coats, and in my wild mind, I'm hoping someone will throw red paint on them!
Please join Patricia and help put an end to the animal overpopulation crisis by pledging to help homeless animals today!