Stevie Johnson is an observant dude. As a wide receiver in the NFL, he always needs to be aware of what's happening around him in order to be open and score a big TD!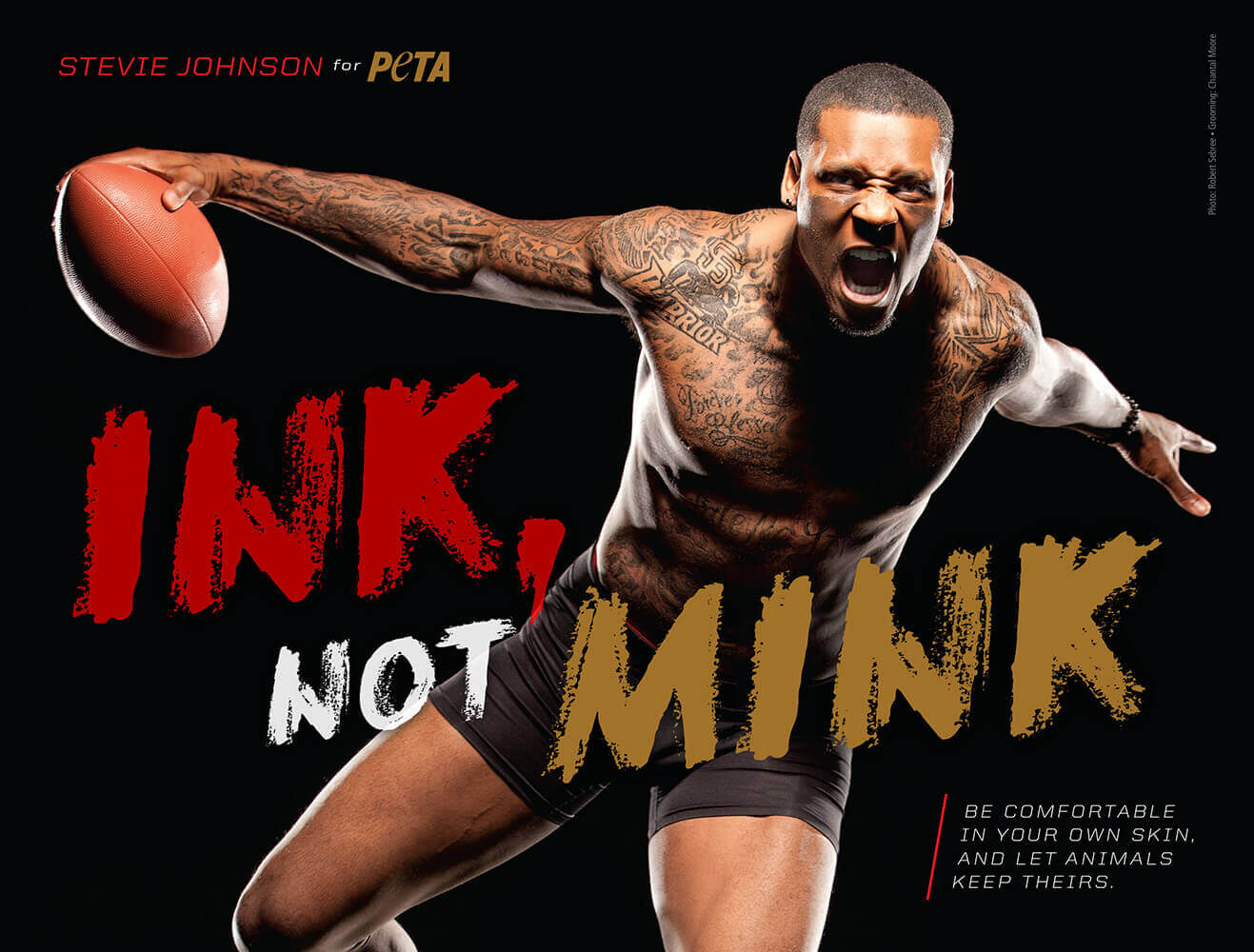 Beyond his smart moves on the field, as a young player, Stevie looked up to the pros who came before him and was inspired by the many greats featured in PETA's "Ink, Not Mink" campaign. So Stevie decided to look into the fur industry, and when he did, he learned of the cruelty that animals living in cramped cages endure. He stepped up his game and showed his tattoos to inspire others to choose "ink, not mink"!
Electrocuted, beaten, drowned, strangled, skinned alive—those are the fates of millions of animals EVERY YEAR who are raised for their fur—including foxes, minks, raccoons, rabbits, chinchillas, and even cats and dogs. In China, the world's largest exporter of fur, there are no penalties for abusing animals on fur farms.
Watch his exclusive behind-the-scenes interview and see Stevie show some skin—and his ink—to help animals.
For every fur coat, piece of fur trim, or fur-lined boot, at least one animal endured a painful life and died in agony. Join Stevie today, and take the pledge—help animals everywhere by following a kinder lifestyle and vowing to be fur-free forever!