Lolita the orca (whose given name is Sk'aliCh'elh-tenaut) was violently torn away from her family and taken from the ocean 50 years ago, when she was only 4 years old. The rest of her life has been a living nightmare at the Miami Seaquarium, while her family pod continues to swim freely in the ocean, where they're protected by the Endangered Species Act.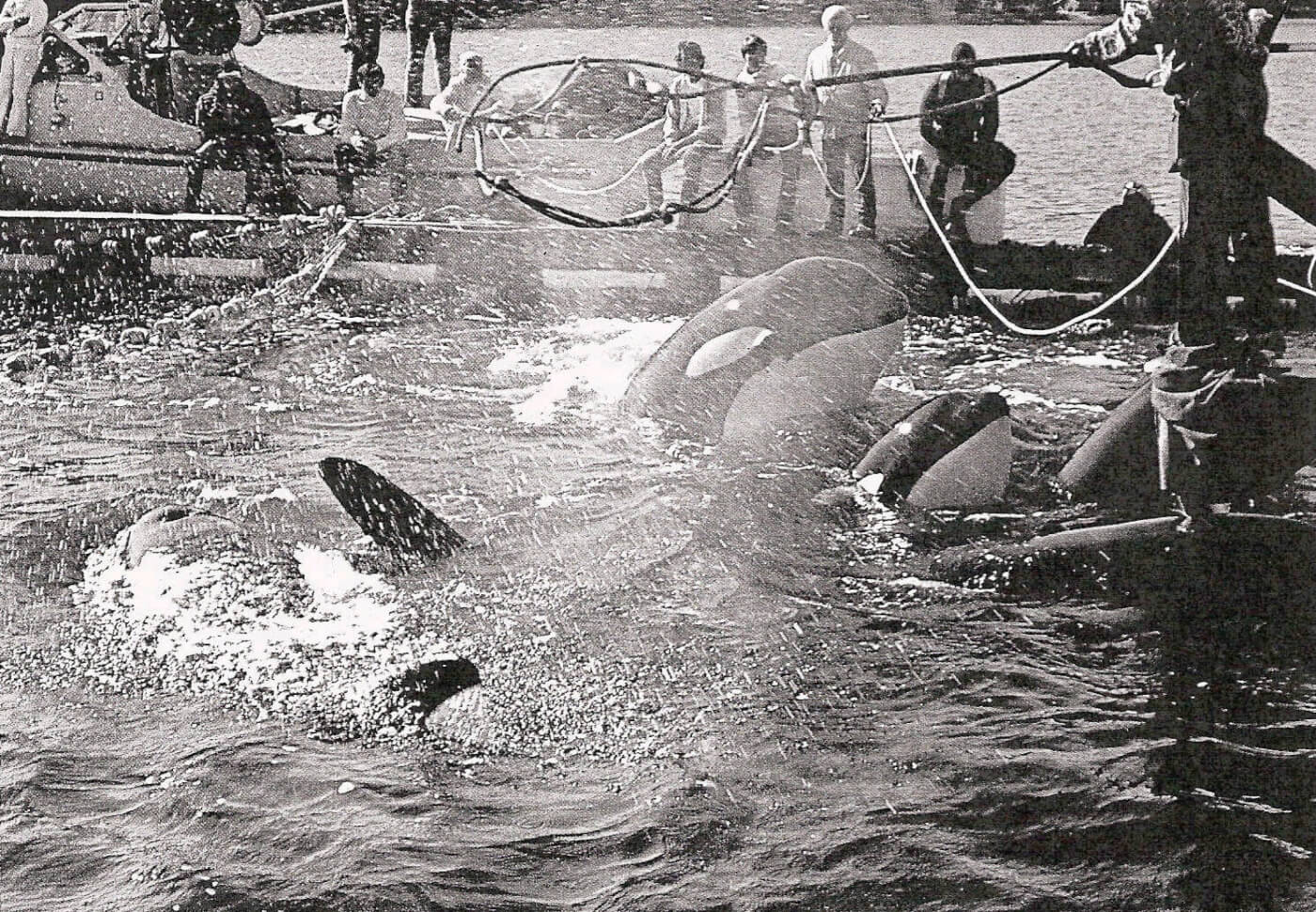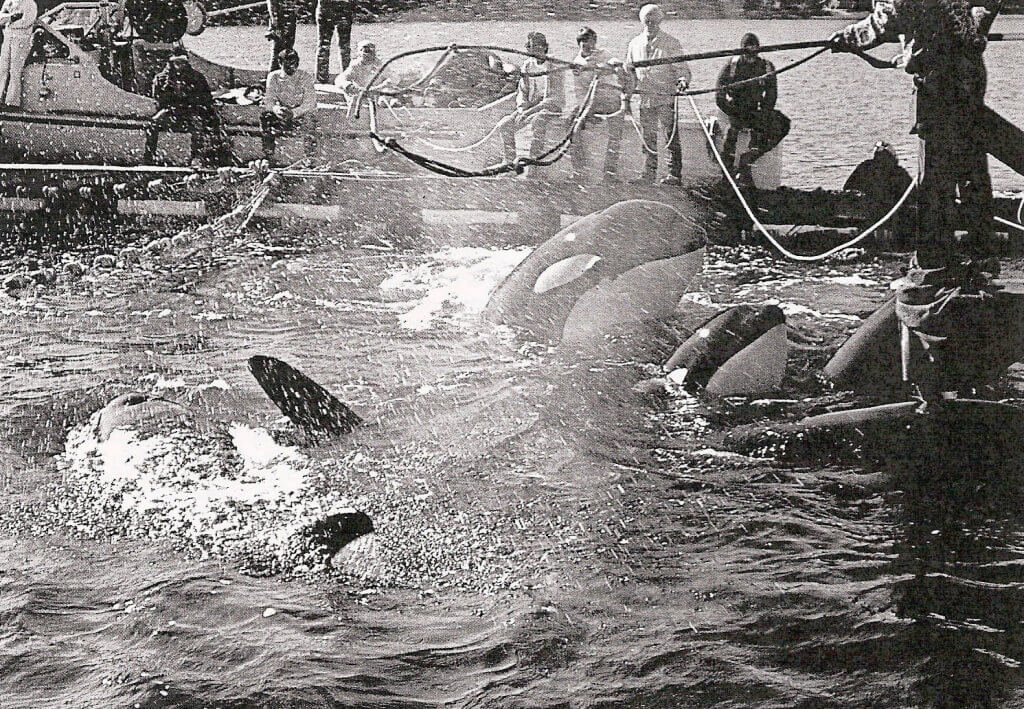 ©Terrell C. Newby, Ph.D.
In a lawsuit brought by PETA and others, the Miami Seaquarium designated all of its records regarding Lolita's health and behavior confidential and fought to keep them from the public, but the judge wouldn't allow all the court filings to stay sealed.
Here's what the Miami Seaquarium tried to hide from the public:
1. Lolita lives in the smallest orca tank in the world.
For over 50 years, she has been unable to dive, swim any meaningful distance, or feel ocean currents during her imprisonment in the world's smallest orca tank.
She's confined to a space that is, at its longest dimension, just four times the length of her body. The tank is only 20 feet deep at its deepest point and only 12 feet deep at many others, creating an absolutely abysmal experience for a mammal who would swim up to 140 miles per day and dive down thousands of feet in the ocean. She has nothing to do but swim in endless circles or float listlessly.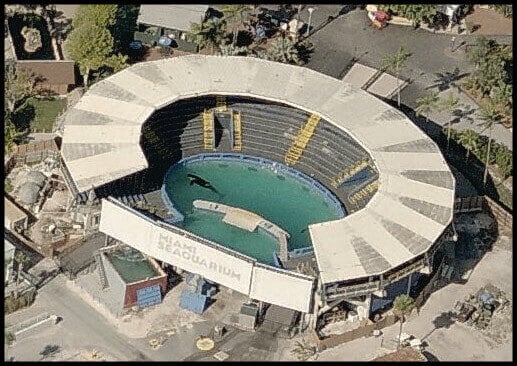 © Orca Network
2. Sometimes Lolita's living space is made even smaller.
According to Miami Seaquarium records, the water level in the tank is often dropped, and Lolita is left with even less depth. At one point, the tank reached a maximum depth of only 11 feet.
Lolita's historically small tank contains a concrete platform that she must swim around to access the rear portion of the enclosure. And she doesn't even have access to this back area at all times, as gates on either side of the platform are often closed.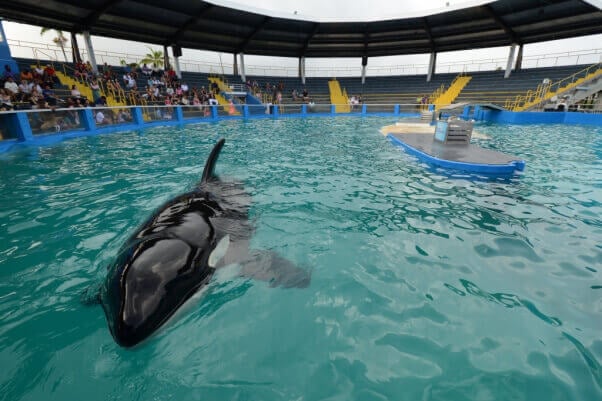 3. Dolphins attack her.
Lolita is incompatible with the dolphins confined with her, and she's regularly injured by them. They routinely engage in "raking" behavior, scraping her skin with their teeth. Records show that the dolphins raked her at least 52 times in 2015, sometimes so severely that she apparently needed to be medicated with antibiotics to prevent infection. She was also documented many times appearing anxious or agitated.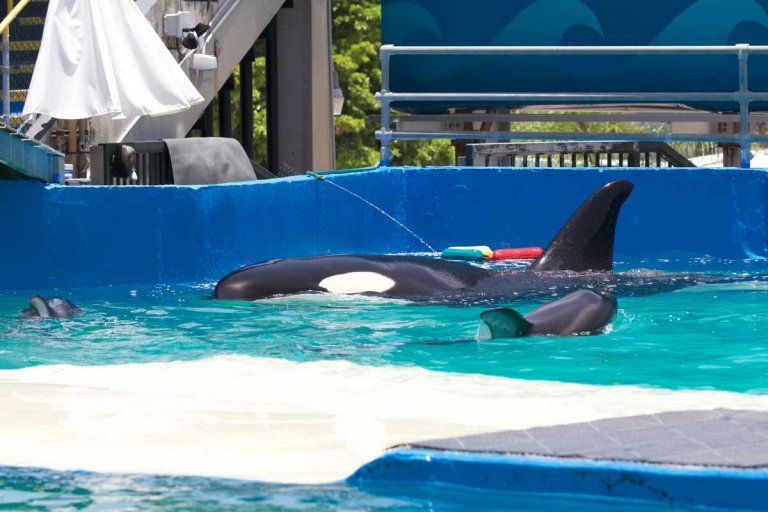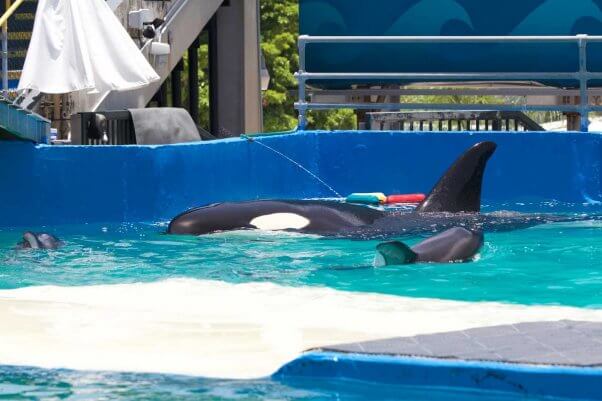 © Ingrid N. Visser, Ph.D.
4. Lolita has had eye problems for decades.
In the 1980s, she was diagnosed with pterygium in her right eye, which causes inflammation, a foreign body sensation (a feeling that something is in her eye), tearing, and itchiness. This condition can significantly alter visual function and is further exacerbated by ultraviolet radiation from sunlight, which Lolita has no protection from. The daily use of eye drops and occasional steroid drops suggest that her eyes are in a constant state of irritation, and she has been documented on many occasions closing one or both eyes during shows.
5. Lolita's lack of shade causes her skin to burn.
Records show that Lolita has dry, wrinkly, and cracked skin, which could be caused by her constant exposure to solar radiation and total absence of shade during portions of the day when the sun is strongest. A former trainer even stated that Lolita's skin would often crack and bleed. In the wild, orcas are able to escape the sun's rays by diving deep into the ocean, an opportunity that Lolita is denied at the Miami Seaquarium.
6. Trainers fail to provide her with adequate enrichment.
In one recent year, Lolita was only given four "toys" as enrichment: a wetsuit, ice, a hose, and a ball. Most times, she was given only one or two of the items. These are woefully inadequate for a week, let alone an entire year. Orcas are extremely intelligent and complex animals, and this blatant disregard for Lolita's well-being is neglectful.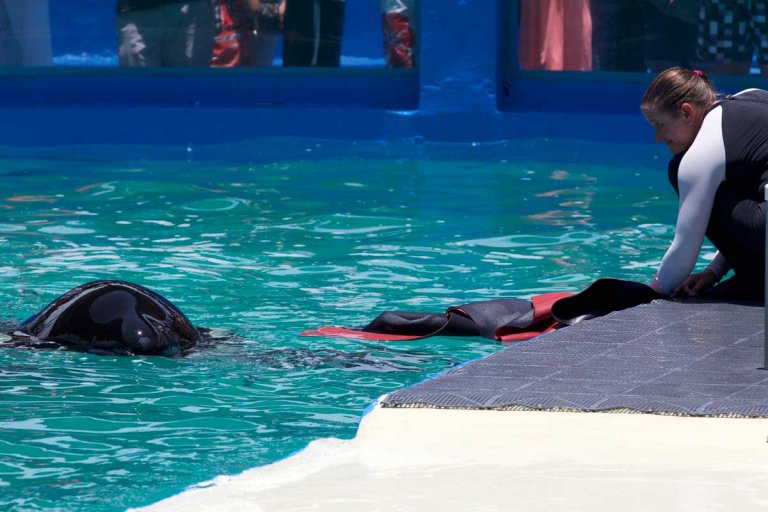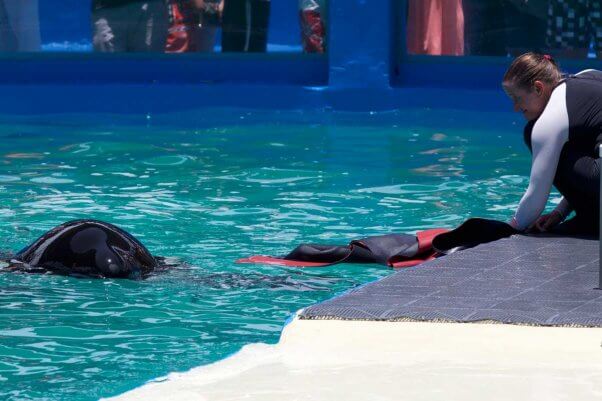 © Ingrid N. Visser, Ph.D.
7. Trainers have failed to create and maintain a meaningful relationship with Lolita.
Of all recorded sessions in a one-year period, only 243 play sessions were documented. And only 138 "relationship" sessions—where Lolita isn't required to perform—were recorded, the lowest number of all documented categories, even though it's the most important, according to the Miami Seaquarium's training manual.
8. Drugs are commonplace.
Lolita was administered antibiotics, antifungals, pain medication (including narcotics), steroids, hormones, and antacids to treat ulcers. Many times, she was given drugs without any clinical evidence that they were required, such as being given an antacid when repair work was being done to the area surrounding her tank or in preparation for "the busy season." Records show that she was given at least one medication virtually every single day. The sheer volume of medications that she is given indicates that she isn't healthy. All the treatment that she receives is for ailments caused by her captivity.
9. Her teeth have been drilled.
Lolita, like many orcas in captivity who are frustrated and desperate to escape, has developed permanent damage to her teeth, likely from gnawing at the sides and gates of the tank. Marine-mammal veterinarians recommend avoiding any deliberate cutting and drilling of the teeth to expose the pulp cavity, but that didn't stop the Miami Seaquarium from drilling into Lolita's sensitive teeth more than a dozen times, likely exposing nerve tissue and causing her considerable pain.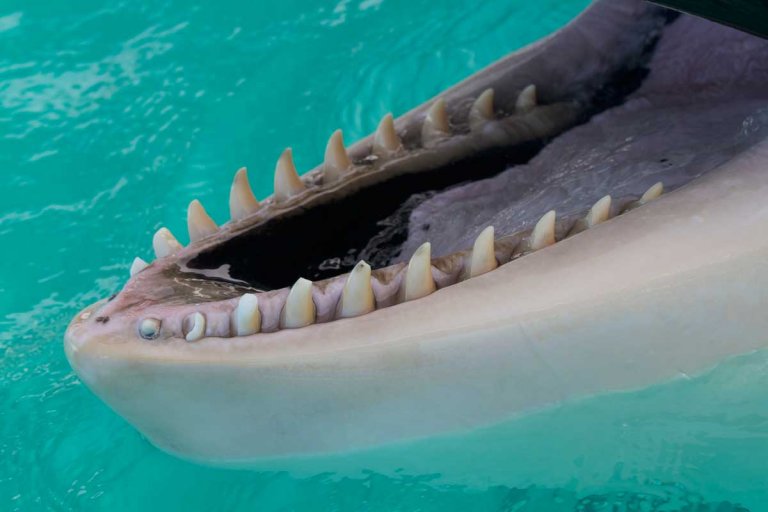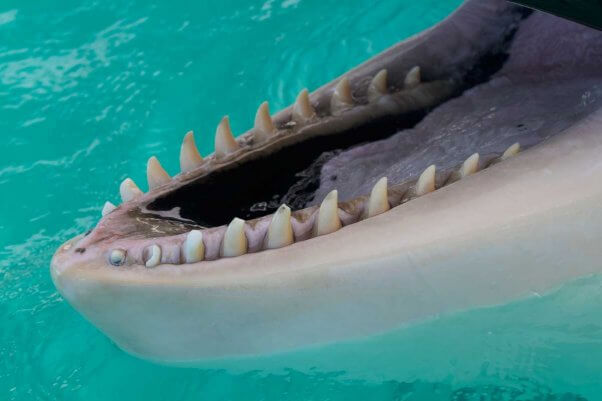 © Ingrid N. Visser, Ph.D.
10. The show must go on.
Despite Lolita's declining health and neurotic behavior, the Miami Seaquarium continues to put on show after show with its money-making star. Sometimes, she's forced to perform two or three times a day, and there were several instances when shows went on even though she wasn't able to keep her eyes open or had recently undergone invasive procedures.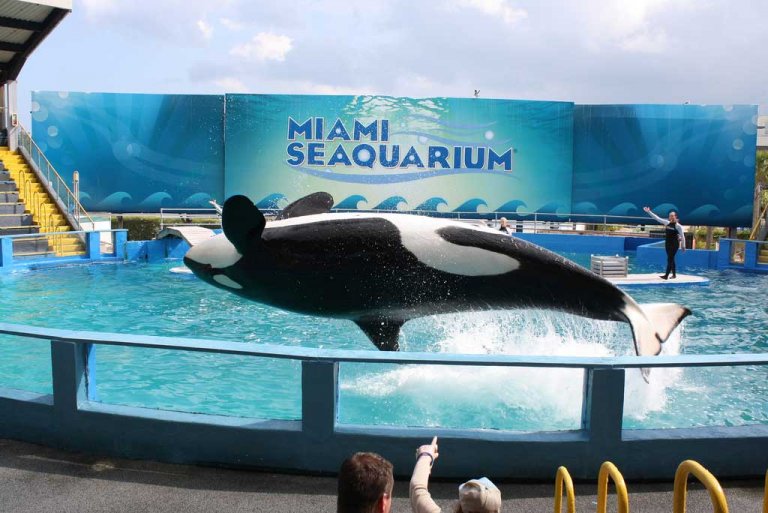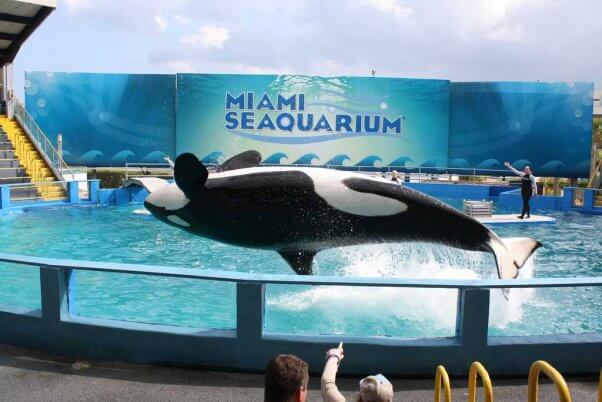 LEONARDO DASILVA
11. Her environment distresses her.
Lolita often exhibits signs of distress and frustration in the form of actions toward the trainers that are recognized as precursors to aggressive behavior. The long list in the Miami Seaquarium's own animal behavior records covers almost every warning sign, including head-bobbing, a tense body, an open mouth, slapping with her flukes (tail) or pectoral fins, jaw-popping, wide-open eyes, ignoring signals, unusual vocalizations, avoidance, sinking under the surface, and deliberate, slow movements.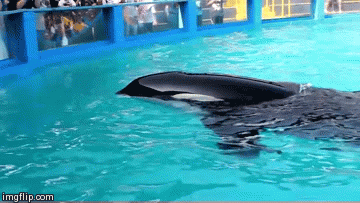 Lolita has been documented as having scratches, rake marks, scrapes, blisters, rubs, cuts, bumps, bites, bruises, cracks, sores, wrinkles, abrasions, discolorations, and more.
12. She is going crazy.
As is the case with many captive animals, Lolita shows signs of "zoochosis" (obsessive, repetitive behavior). Pattern swimming and rubbing against the sides of the tank—rubs on various body parts were documented several hundred times by her trainers, including "all over her body"—are two examples of such behavior displayed by an animal whose life is entirely unnatural and revolves only around being fed.
Lolita deserves better than this. Won't you help her?