Actor Kimberly Elise—from films such as John Q, Diary of a Mad Black Woman, and For Colored Girls as well as the VH1 show Hit the Floor—was vegetarian for 10 years before choosing to, in her words, "go full vegan" five years ago. After she learned more about the abuse of animals and exactly how meat and dairy "products" are brought to the table, she made the decision to stop eating animal-derived foods and hasn't looked back. She has discovered many perks that go along with her decision, including the wonderful, vibrant flavors of foods that come straight from the earth.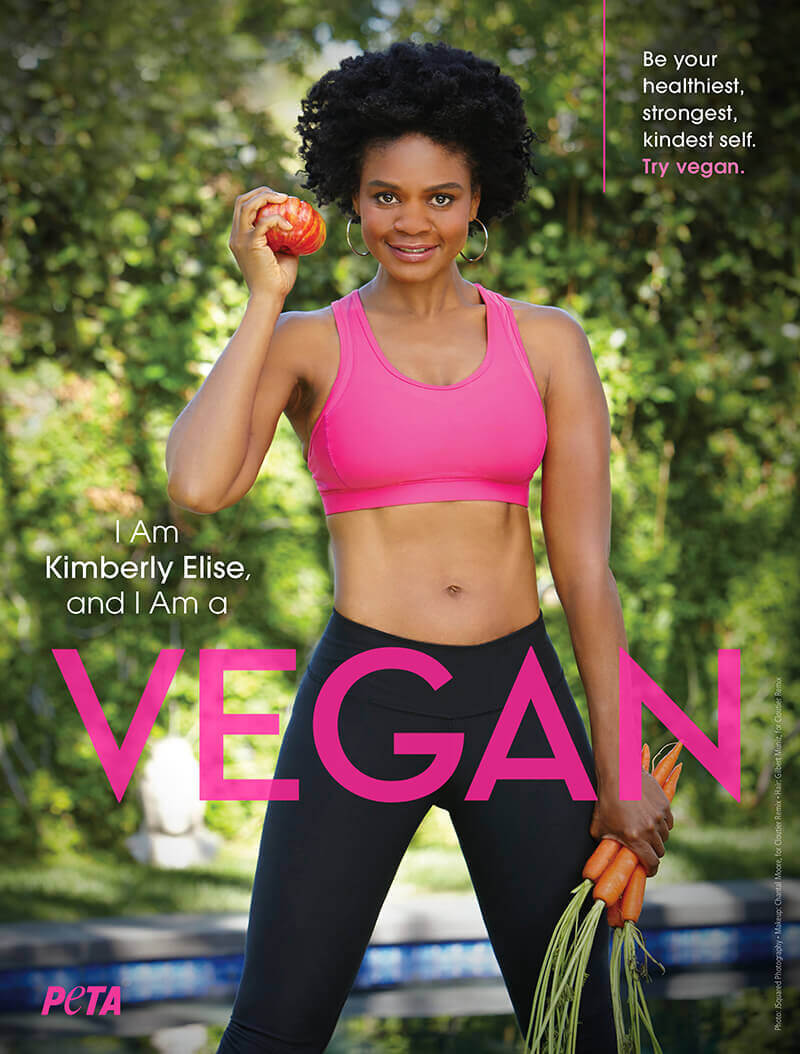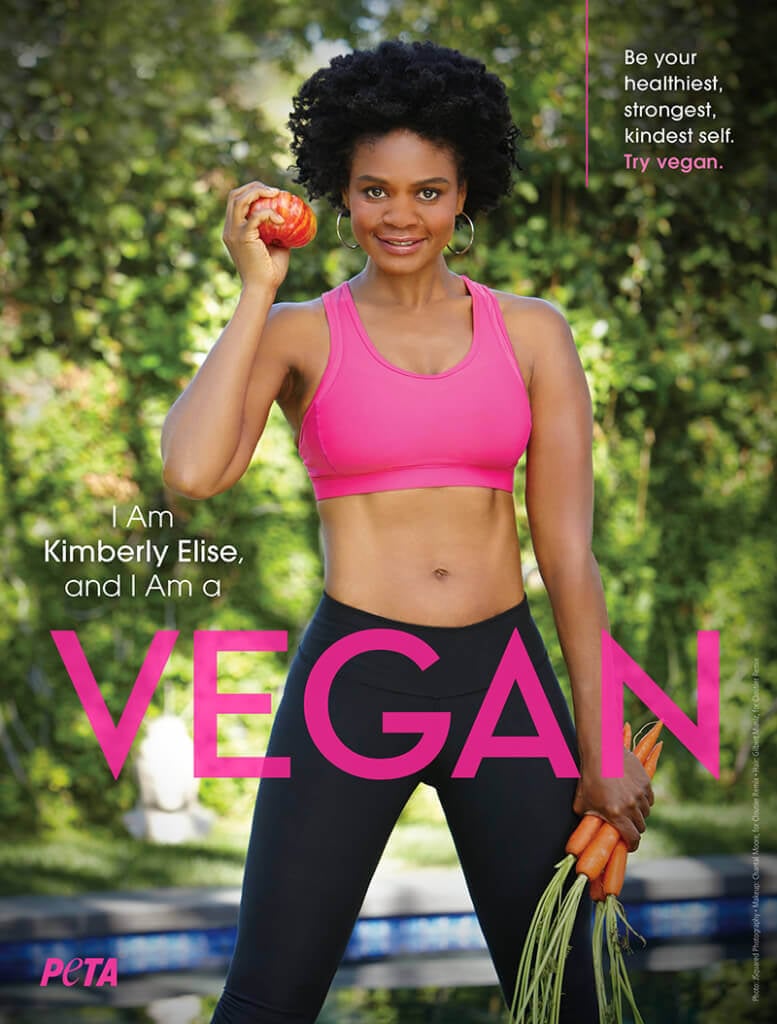 Watch Kimberly's exclusive chat with PETA about being a vegan—and her advice on making the transition yourself. You can also listen to her radio public service announcement reminding listeners that going vegan might just save your life by helping reverse heart disease, curb obesity, or ward off cancer.
Going vegan not only improves your own health but also can save the lives of nearly 200 animals every year. It can also help combat environmental devastation, as animal agriculture is the number one cause of water pollution and responsible for up to 18 percent of greenhouse-gas emissions worldwide.