Kara DioGuardi does it all. She's a singer, a songwriter, a record producer, and was a judge on one of TV's biggest shows, American Idol. Now the woman behind the lyrics of some of today's most popular songs is using her voice to speak up for animals.
The multi-talented DioGuardi and her adorable canine companion, Tikki, are starring in PETA's "Angel for Animals" ad to help spread the word about the way that dogs and other animals should be treated.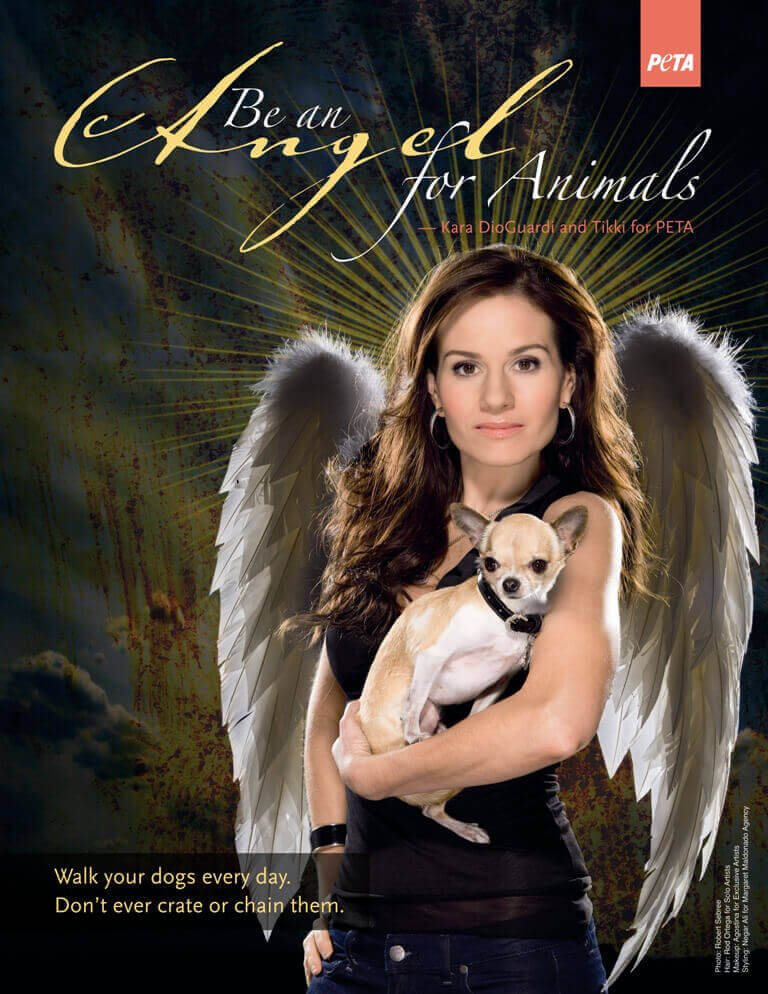 So what exactly do Kara and Tikki want you to know? Well, for starters, they want you to be sensitive to the needs of animals, and not just the ones you share your home with. "Be aware when you see an animal in the street [who's] wounded or one [who] looks lost. Just check its tags, call the owner and just be aware," she says.
And when it comes to your animal companions, make them part of your family. Dogs and cats depend on you to take care of them, which doesn't just mean slapping a bowl of food on the floor in the morning when you run out the door.
They deserve your time and attention every day, so play with them, take them on long walks, always spay and neuter, and never crate them, chain them, or allow them to roam around outside without supervision. Remember that having a dog or cat is a lifelong commitment that should not be taken lightly.
As Kara says, "They're really sweet, precious souls, and they need to be treated accordingly."
Now follow Kara's lead and earn your wings by pledging to be an "angel" for animals!