Dancer, producer, and actor Jenna Dewan bares her skin to save the skins of exotic animals. Covered with snake-like bodypaint, Jenna is calling attention to the millions of snakes, lizards, alligators, crocodiles, and other reptiles killed for their skins for the fashion industry. Many of these animals are still alive as the skin is ripped off their bodies.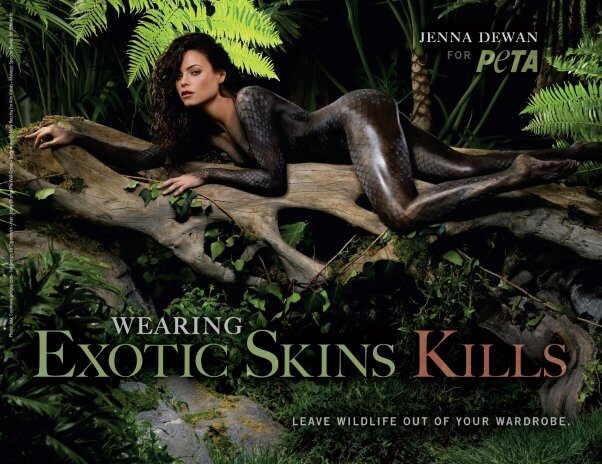 Snakes who are killed to make wallets, belts, and other accessories have their bodies cut open from one end to the other and their skin ripped off. They are tossed aside and struggle and writhe in pain for hours or even days until they die. The majority of alligators used to make purses and shoes are raised in crowded, fetid tanks filled with feces and urine. These animals are stabbed, beaten, or clubbed until they stop moving.
Jenna tells PETA in her exclusive interview, "I couldn't believe that that is what happens for a wallet or a purse."
There are many fashionable and cruelty-free alternatives to using real animal skins. Fake snake, mock croc, and pleather are a few realistic and luxurious materials that can be used to achieve the same look—without stealing someone else's skin. Popular retailers such as Victoria's Secret, H&M, Overstock.com, Cole Haan, and Nike have all signed PETA's pledge promising never to sell exotic skins. Want to show off your compassion in style? Sport this Energy Muse bracelet—designed by Jenna herself specifically for this campaign. Jenna and Energy Muse have teamed up to create men's and women's bracelets made completely of vegan materials, and a portion of the net sales will be donated to PETA to further its efforts to combat the exotics skins industry.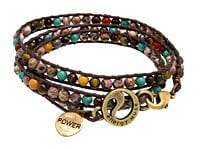 Take Action for Crocodiles Cut Open, Skinned for Leather Bags