Mental clarity. Abs for days. Dollars saved.
These are just a few of the benefits that singer, actor, and self-proclaimed "super vegan" Jade Novah got by keeping dead animals off her plate and out of her wardrobe.
She first became famous for her spot-on impressions of singers such as Rihanna and Beyoncé, garnering millions of views on her popular YouTube channel. But her passion for animals is 100 percent Jade.
In a fun new PETA video, the All Blue artist shows off her killer dance moves and chows down on tasty fish-free treats while dishing out all the great reasons to go vegan. She also shares that going vegan helped her and her husband lose weight and improve their health, noting, "Abs are made in the kitchen!"
"Fish are friends, not food—OK?" Jade exclaims in the video before biting into a delicious—and fish-free!—taco. Like most of us, she's frustrated by people who claim to be vegan but insist on eating fish. "I'm really sick of people talking about, 'Oh, I'm a vegan, but I still eat fish. I'm a seagan.' No, guys."
Repeat after us: "Fish. Are. Friends. Not. Food."
More fish are killed for food every year than all other animals combined. These smart, social animals have their own unique personalities, and scientists say that a fish's response to pain is essentially identical to that of birds and mammals. German scientists discovered that some fish can even recognize themselves in the mirror—something previously seen only in great apes, bottlenose dolphins, orcas, and a single Asian elephant (and OK, fine, some humans, too).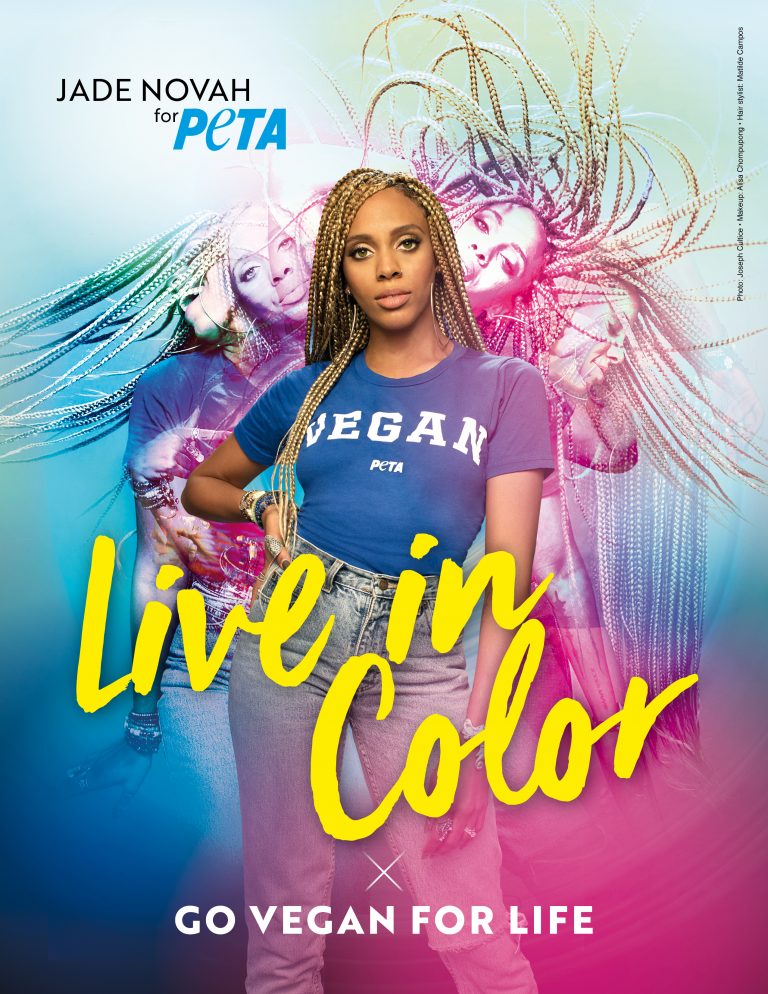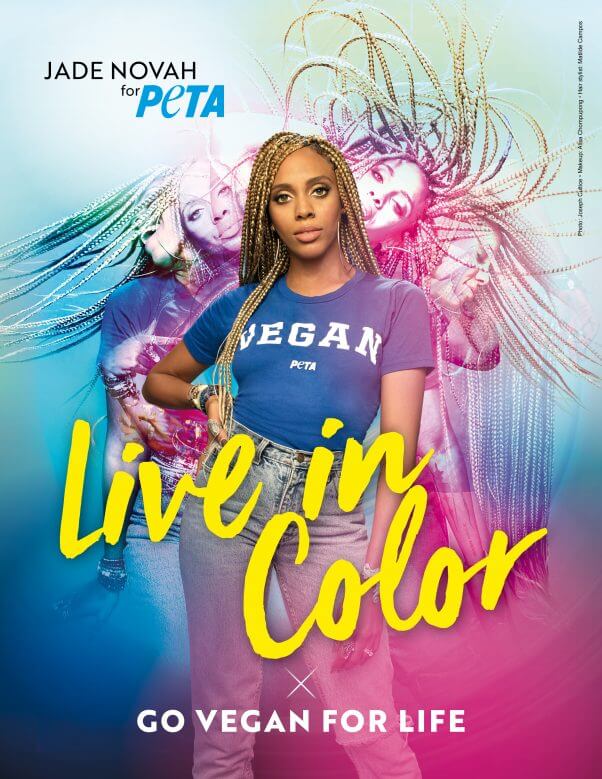 Jade's commitment to animals is the real deal. When a leather company approached her for an endorsement deal, she turned it down, saying, "I won't endorse anything that is not vegan-friendly." And that is music to our ears!