Rats at the University of Houston–Clear Lake (UHCL) need your help. Even though modern, humane teaching methods exist, rats are being subjected to cruel classroom psychology experiments. A student reported to PETA that rats are deprived of food and forced into tiny plastic boxes and that they seem paralyzed with fear or cry out when handled. When the experiments are over, rats who are not adopted are reportedly bred or killed. These experiments need to stop—learn why and how you can help:
Food Deprivation
The rats used in these cruel experiments are deprived of food for extended periods of time, forced into small plastic boxes, and "trained" to press a lever to receive bits of food.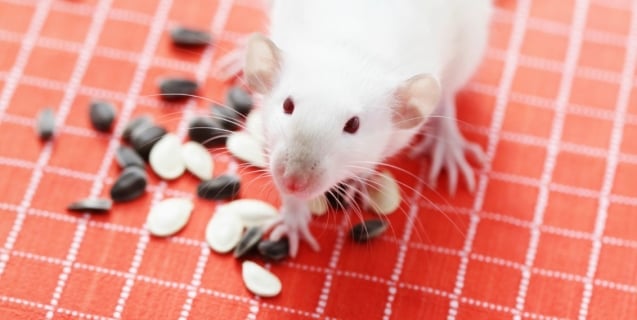 ©iStock.com/matka_Wariatka
Distressed Rats
Rats love to cuddle, are affectionate when they feel safe, and can bond with human companions. But according to a student at UHCL, those used in these tests were so stressed and anxious that they cried out when handled by students and one animal sat motionless for 15 minutes, paralyzed with fear, after she was put into the experiment chamber.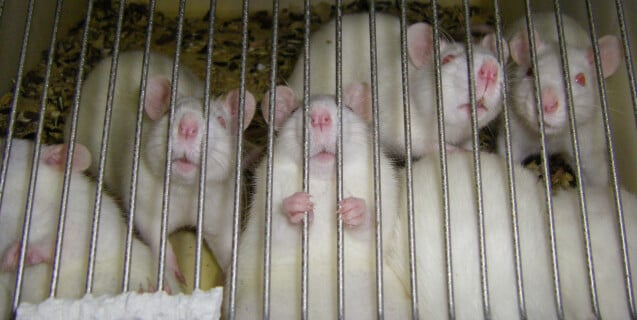 © Doctors Against Animal Experiments
Bred or Dead
Rats who aren't adopted out after these classroom experiments are reportedly either put back into the university's "breeding colony" or killed. Records that PETA obtained from UHCL—which the university fought to keep secret—show that while some of the animals from the last class were adopted, others are unaccounted for.
Rats Aren't the Only Ones Suffering
The problems appear to extend beyond this class. A different campus in the University of Houston (UH) system has been repeatedly cited for animal-welfare violations. Recently, PETA obtained reports that include these incidents:
A monkey died of dehydration after no one noticed that a drinking valve had become disconnected.
A live mouse was found in a refrigerator where dead animals were stored.
A mouse was left to suffer for days without food or water.
Rats Deserve Better
Rats are highly social and intelligent, and they have complex systems of communication. They enjoy playing together and wrestling, and they even laugh when tickled. They don't deserve to be tormented in experiments.
Humane Methods Exist
On another UH campus, students taking the same course learn the same material by using interactive computer programs like Sniffy the Virtual Rat and helping humanely train adoptable dogs and cats at a local animal shelter. These students are able to learn the same concepts by helping, rather than hurting, animals.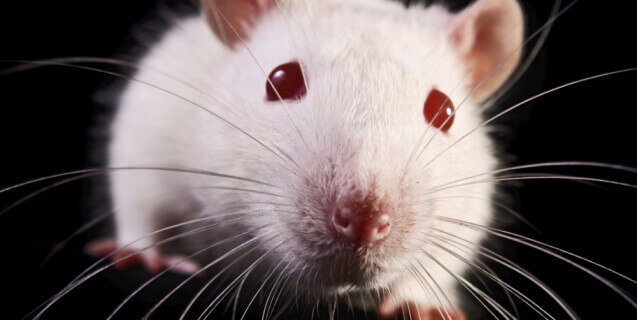 © iStock.com/serezniy
UHCL needs to make the compassionate decision to stop these archaic experiments. Tell university officials to modernize the school's curriculum by using superior, humane teaching methods instead of cruel experiments on rats.