Greenwash: to mislead, cover up, or gloss over damaging facts by appealing to environmental values.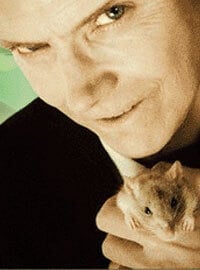 A clean, safe, and healthy environment is important, and everyone wants to see the environment protected. With this goal, many people donate, totaling millions of dollars each year to organizations that say they are working to protect the environment and wildlife. But how much do we really know about these organizations and their activities? For example, do their campaigns demand a ban on toxic chemicals or take the bureaucratic route and call for more testing? Are they concerned about protecting animals as well as people or do they at least ensure that their activities do not harm animals?
Many generous contributors are shocked to learn that some "environmental" and "conservation" groups use people's donations to support activities that are extremely harmful to animals and accomplish little or nothing to protect the environment. For example, some organizations support—and even promote—the poisoning of animals to test pesticides and other chemicals already known to be toxic. In fact, several well-known environmental groups are directly responsible for the creation of what have become the most massive animal-testing programs in history.
Hiding harmful activities behind the guise of environmentalism and conservation is called "greenwashing." If you are a member of or donate money to environmental or conservation groups, be sure that your donations are not being used to support greenwashing activities that harm animals.