Stars including Jon Batiste, J Balvin, and H.E.R. raced to the GRAMMY® Gift Lounge this year to get their feet into a pair of vibrant vegan running shoes! PETA partnered with vegan shoe brand Newton Running to gift the presenters and performers eco-conscious and animal-friendly kicks ahead of "music's biggest night."
Newton Running is committed to ensuring their products are made in the most socially responsible and cruelty-free manner. Its shoes are made of 100% high-quality synthetic materials (no animals hurt!) and are "PETA-Approved Vegan."
Other celebrities who took home a new pair of vegan shoes included Travis Barker, Kourtney Kardashian, Carrie Underwood, the Backstreet Boys, Bonnie Raitt, Jimmy Jam, Carrot Top, Foreigner, and Kalani Pe'a as well as the chief operating officer of the Recording Academy, Branden Chapman.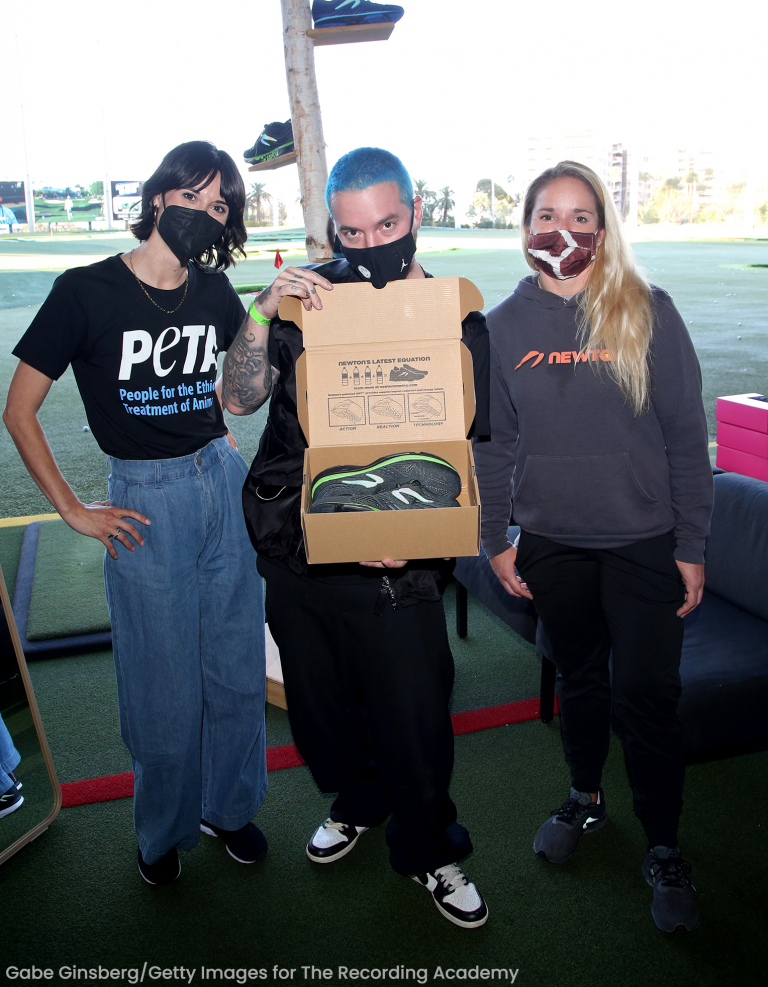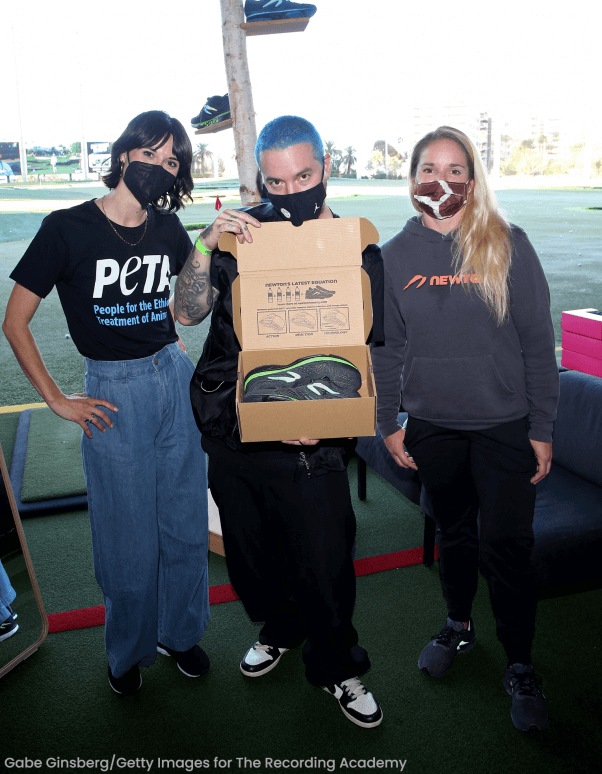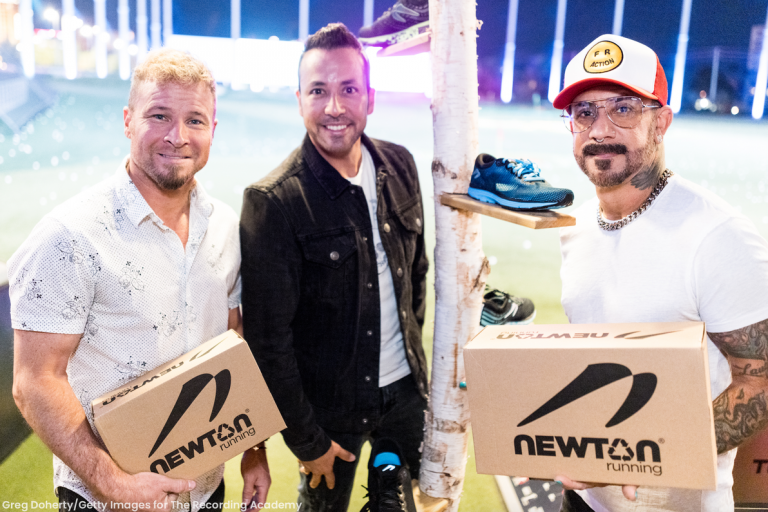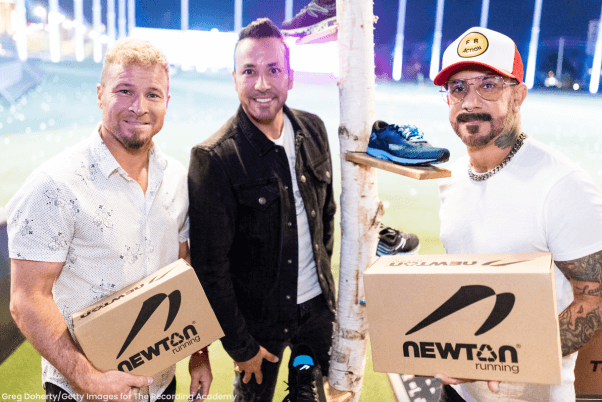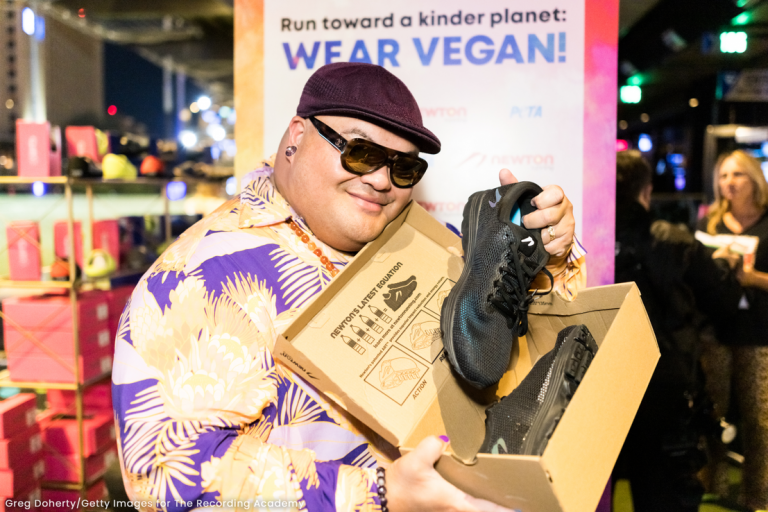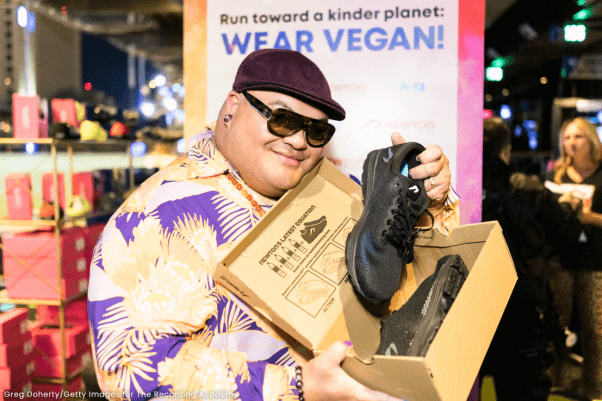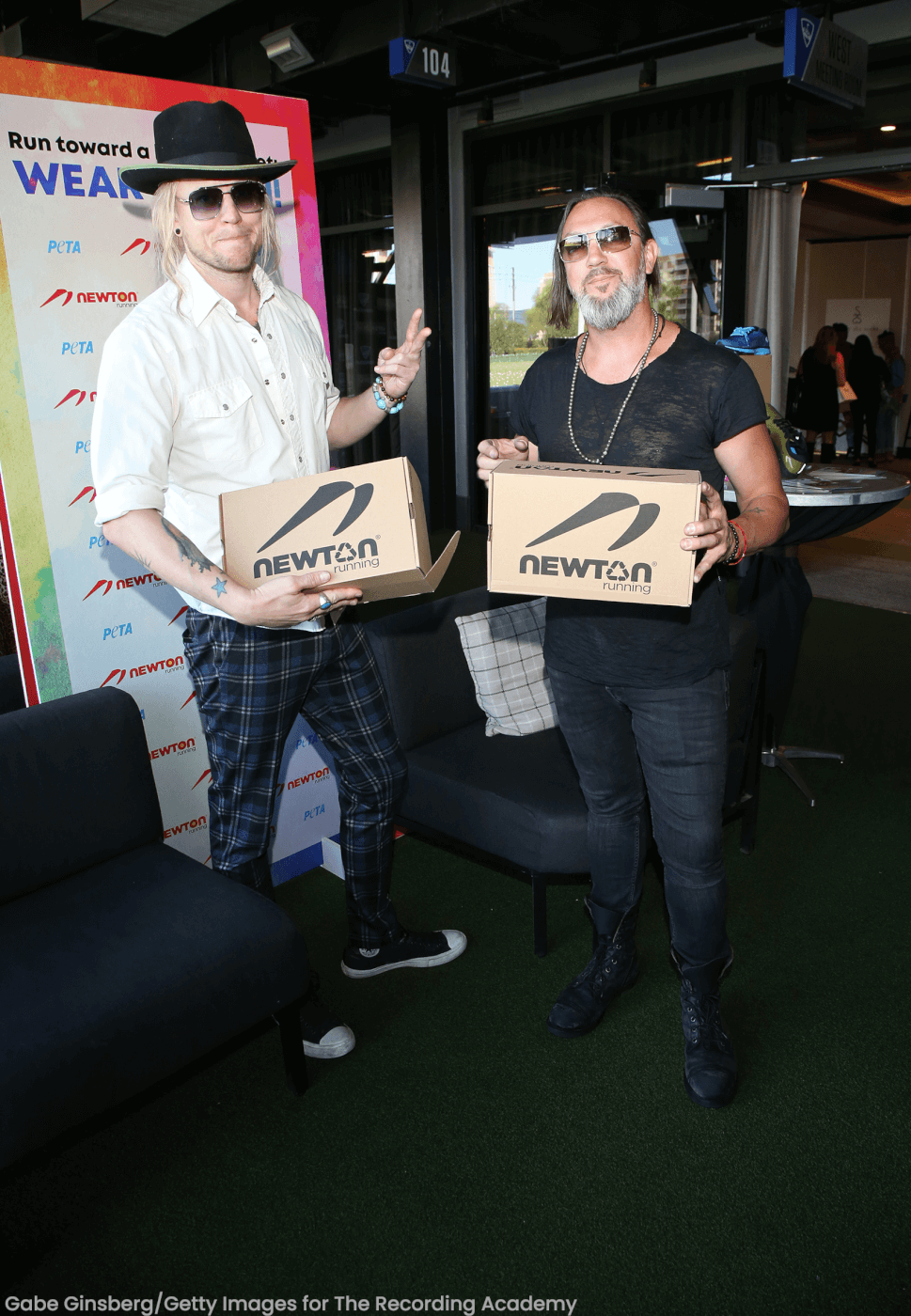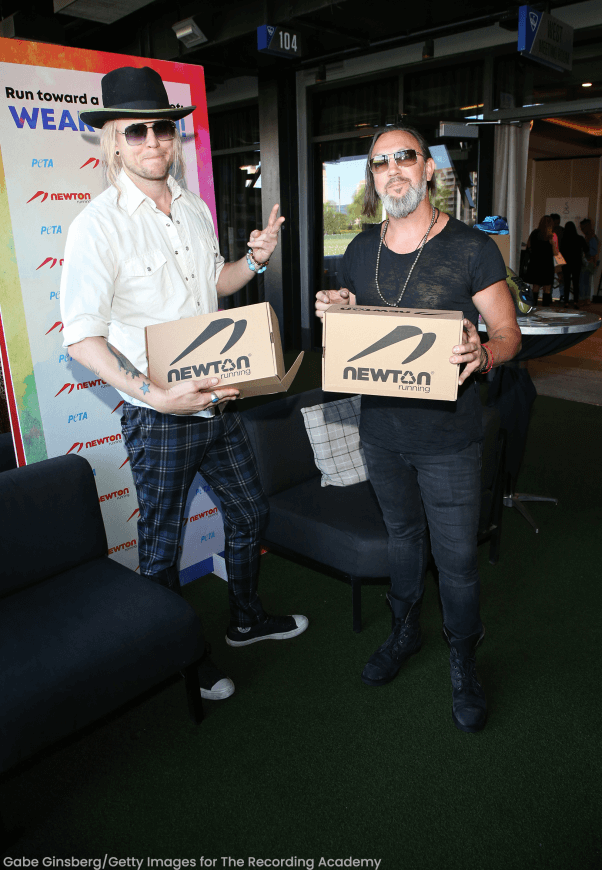 In the U.S., many of the millions of cows and other animals who are killed for their skin exist on extremely crowded farms where workers castrate them, brand them, and cut off their tails—all without any painkillers. At slaughterhouses, workers routinely cut animals' throats, and skin and dismember them while they are still conscious.
Raising the animals whose skin eventually becomes leather requires vast quantities of water and land, cleared of trees and animals who live there. Since 1970, more than three-quarters of the Amazon rainforest has been cleared to make way for land to grow crops to feed cows. This mass deforestation is killing and orphaning animals such as spider monkeys and Amazonian jaguars, eliminating the Earth's tree canopy, and worsening the climate crisis. Animal agriculture and its methane- and nitrous oxide–rich products, including leather, are leading contributors to the climate catastrophe.
This year's gifts will serve as a reminder to celebrities to watch their step when it comes to future fashion choices.
By rocking vegan fashion and encouraging their fans to do the same, GRAMMY® stars can be kind to gentle cows and shrink their carbon footprints. PETA's gift will inspire music's biggest stars to top the charts for compassion to animals while staying on trend.

—PETA Senior Vice President Lisa Lange
You don't have to be in the GRAMMY® Gift Lounge to get a pair of Newton Running shoes. Visit NewtonRunning.com to shop for your perfect fit, and check out PETA's vegan clothing shopping guide for more tips on making your closet 100% vegan!