Nowadays, savvy investors are looking for safe bets. If you're looking for a sexy way to invest your time, why not spend it with the girls of Rick's Cabaret? They are the only strip joint on the NASDAQ, and they feature the most beautiful women in the nation. If your budget doesn't allow for a trip to New York City or one of the other popular venues, then it's your lucky day, because the gorgeous girls of Rick's Cabaret NYC have decided to speak up for animals by going topless for PETA. The beautiful campaign was shot by top celebrity photographer Andrea Blanch who donated her time and talents for the shoot.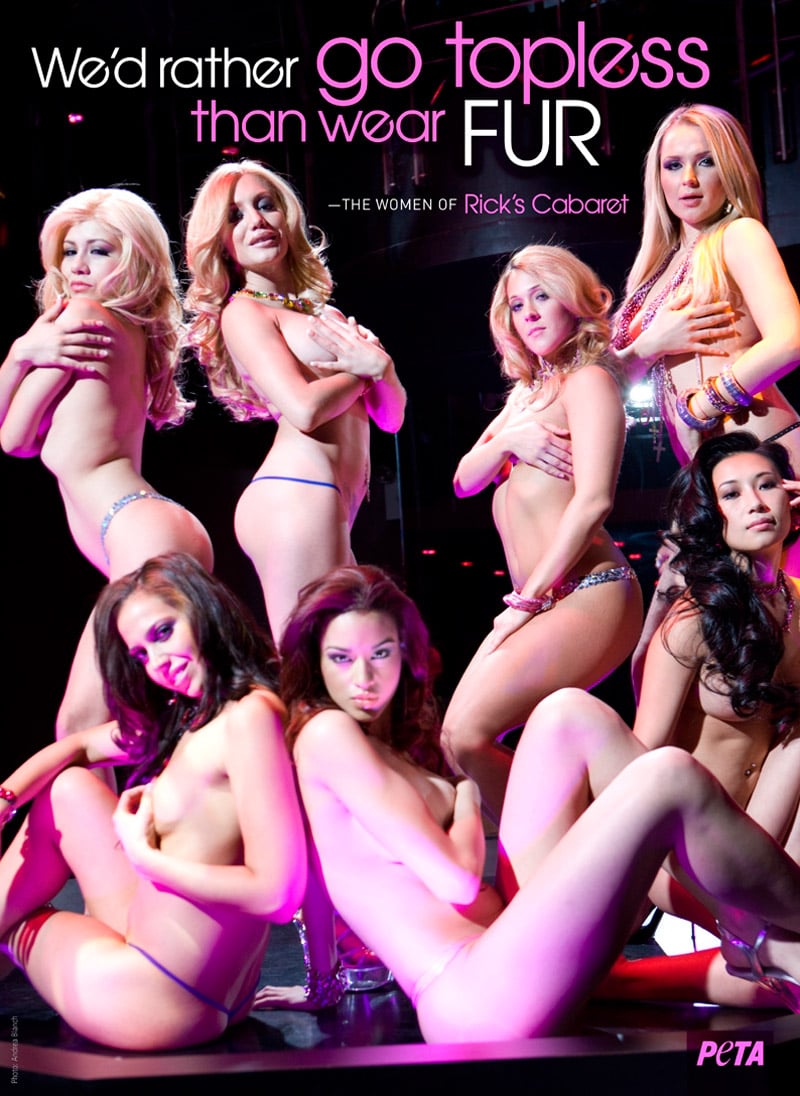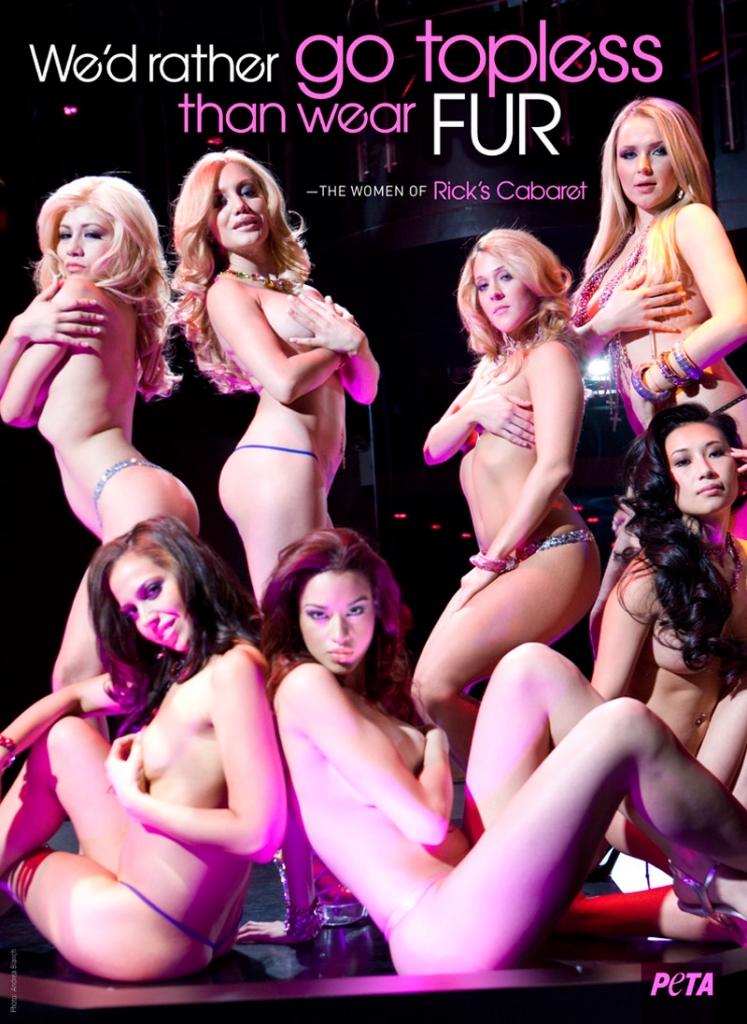 These beautiful women have joined a growing list of fashion-conscious people who have appeared in anti-fur ads for PETA and refuse to wear fur because they know that the skins of beautiful animals are only worn by ugly people. They have seen PETA videos that expose horrifying conditions for rabbits in France and China, where there are no animal protection laws and animals are routinely beaten and skinned alive for their pelts.
Currently, there are no federal laws providing protection for the millions of animals who suffer and die on fur farms. The fur industry remains completely self-regulated, which means that animals are kept in crowded, filthy wire cages, where they often develop neurotic behaviors and become sick or wounded, and fur farmers often kill them by breaking their necks while they are fully conscious or by using anal or genital electrocution.
The girls of Rick's Cabaret want you to stop buying and wearing fur now. Join them today by taking our pledge to be fur-free!