Coco and Blade Runner 2049 actor Edward James Olmos has teamed up with PETA once more to remind people to keep their animal companions safe and sound indoors. In a new ad, the star, sitting alongside his four-legged friend Moe, explains that our animals are family members who deserve our love and kindness during the holidays and all year round.
To Olmos, Moe is a very important part of the family, and he would never abandon his companion outside to be at the mercy of the elements—Moe lives indoors, where he can play, get cozy in his bed, and keep the rest of the family company.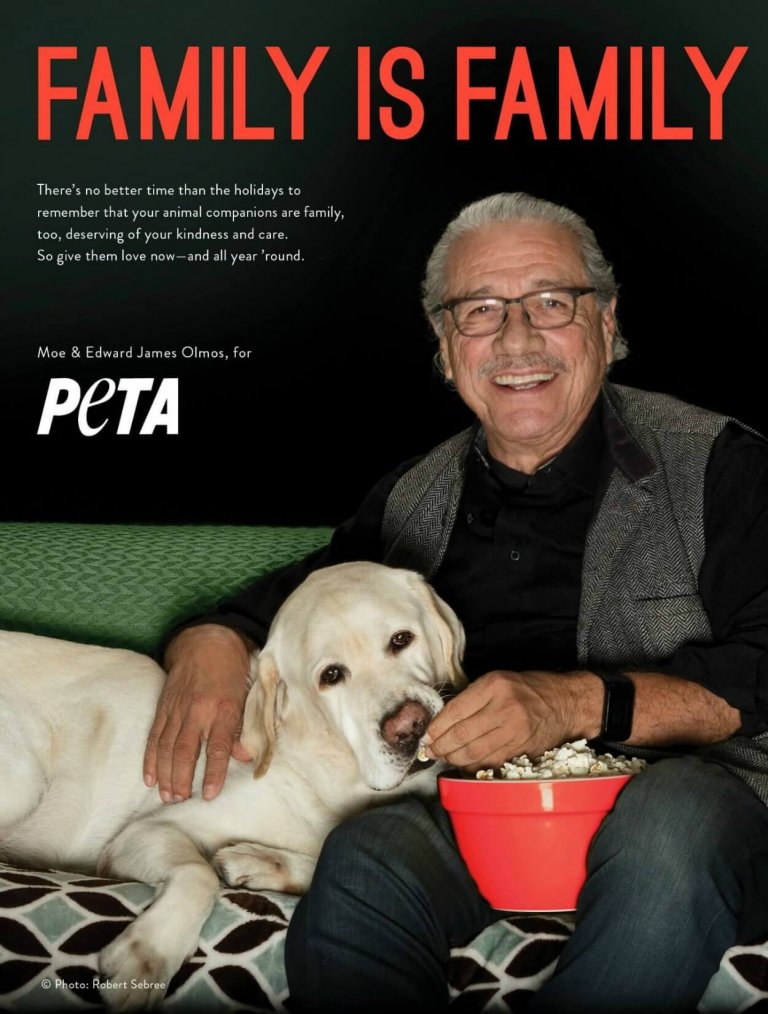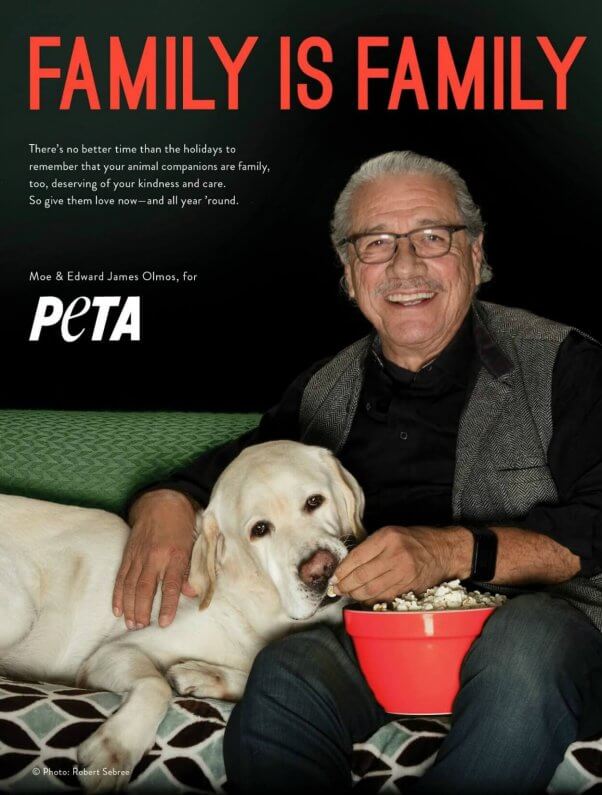 Many dogs aren't as lucky as Moe. Neglected, they spend their lonely days and cold nights at the end of a chain. They're often deprived of adequate food, water, and veterinary care—in addition to having their emotional and social needs completely ignored. They're vulnerable to cruel humans and other animals and rarely have sufficient shelter to shield them from inclement weather.
"Dogs Are Members of the Family," notes Olmos' ad. That means sharing special moments and always being there for them.
Watch this behind-the-scenes video for more cuteness.
Remember to keep your animal companions safe and happy throughout the hectic holiday season. That includes making sure that guests and kids never share sweet, fatty, or salty treats with them and keeping tinsel, ribbons, batteries, electric cords, and ornament hooks away from prying paws.
Tell your friends! Tell your neighbors! Tell everyone!