Cats are intelligent, loving animals with a sweet, playful sense of humor—and if you have the time, patience, and compassion necessary to be a suitable guardian, they can be purrfect animal companions. However—like all animals—cats suffer when they're bred, sold, and bought.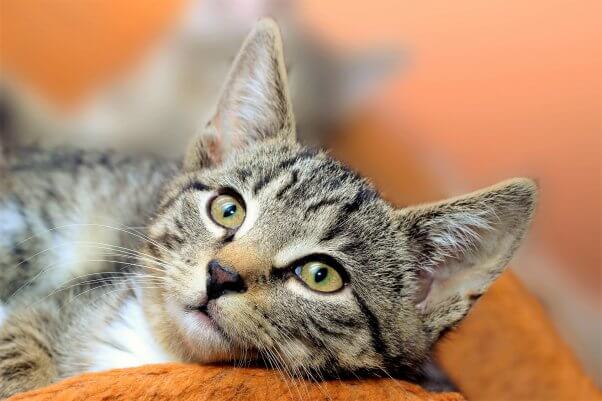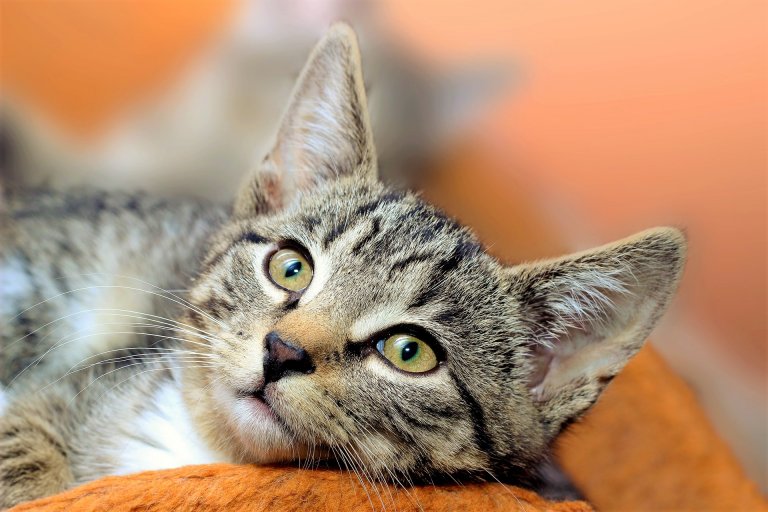 Here are five reasons to never buy a cat:
1. Breeders Kill the Adoption Chances of Animals in Shelters
Right now, there are more than 60 million homeless cats in the U.S. Most of them will never make it into a shelter, let alone a loving, responsible home. Instead, many are hit by cars, contract deadly contagious diseases, or die in other grisly ways outside. There are too many animals and not enough responsible guardians. For every kitten born at a breeding facility or in a breeder's backyard, a homeless cat loses a chance at finding a caring home. Cats are bred and sold by humans for only one reason—to make money. Animals' health and well-being are never top priorities when turning a profit is involved.
2. Kitten-Breeding Factory Farms
Many kittens (and puppies) are born at factory farm–like breeding operations and sold into the pet store industry. The atrocious suffering of kittens and cats exploited by backyard breeders is similar to the suffering endured by animals on puppy and dog farms. These facilities are often full of dirty cages, exhausted mother cats who are used as breeding machines, overflowing litter boxes, and excrement-covered floors. Most breeders operate strictly indoors, making it nearly impossible to see abuse or neglect as it occurs. There is no way to estimate the number of kitten factory farms operating in the U.S. The good news is that there's one simple way to help cats and other animals: Never buy them—always adopt from a reputable shelter.
3. Painful and Life-Threatening Genetic Defects: Breeders Only Care About Profit From 'Purebred' Cats
To ensure that breed-specific traits are inherited by kittens, breeders encourage cat family members to mate among themselves. This inbreeding has dire consequences for felines' health—many kittens inherit predispositions to liver issues, hip dysplasia, and other genetic diseases and disorders.
Think about it: Would you really try to design your human companions?
If you only want a cat who looks a certain way, it's time to reevaluate why you want a cat at all. Some breed standards encourage traits that cause the animals to suffer. Persian cats' flat faces make them prone to dental disease and runny eyes as well as toe problems, as cats rely on their teeth to clean in between their toes. Sphynx cats, bred to be hairless, often suffer from chronic ear infections, oil buildup on the skin, and the inability to stay warm—because a cat's fur protects their ears and body from accumulating dirt and oil and helps regulate body temperature.
Do better, @machinegunkelly & @meganfox.

Flaunting a purebred cat to your millions of followers is irresponsible. #AdoptDontShop pic.twitter.com/b05DoygYFz

— PETA (@peta) March 10, 2022
4. Breeders Are Lying to You—There's No Such Thing as a Hypoallergenic Cat
"Hypoallergenic" is a favorite buzzword of breeders when making claims about certain cats. But they're lying to you—hypoallergenic cats do not exist. If you're allergic to cats, you're probably allergic to a protein in their saliva—not to their fur or dander. The allergen-inducing protein is spread to cats' fur and skin when they groom themselves, which is why some people have an allergic reaction after touching them. Some cats produce less of the protein or shed less, but someone with an allergy could still have a reaction. If you have a particular breed in mind, remember that many "purebred" cats end up in shelters, too. Visit Petfinder.com to find animals available for adoption from reputable shelters near you.
5. Cats Are a Big Responsibility
Becoming a cat's guardian means committing to providing them with all their necessities—food, fresh water, a clean litter box, veterinary care, mental and physical exercise, and love and affection. Caring for cats is a huge responsibility—one that could last 20 years. If giving a feline companion a purrfectly loving and safe home is a responsibility you're prepared to take on, visit a reputable shelter to adopt—never buy a cat or any other animal.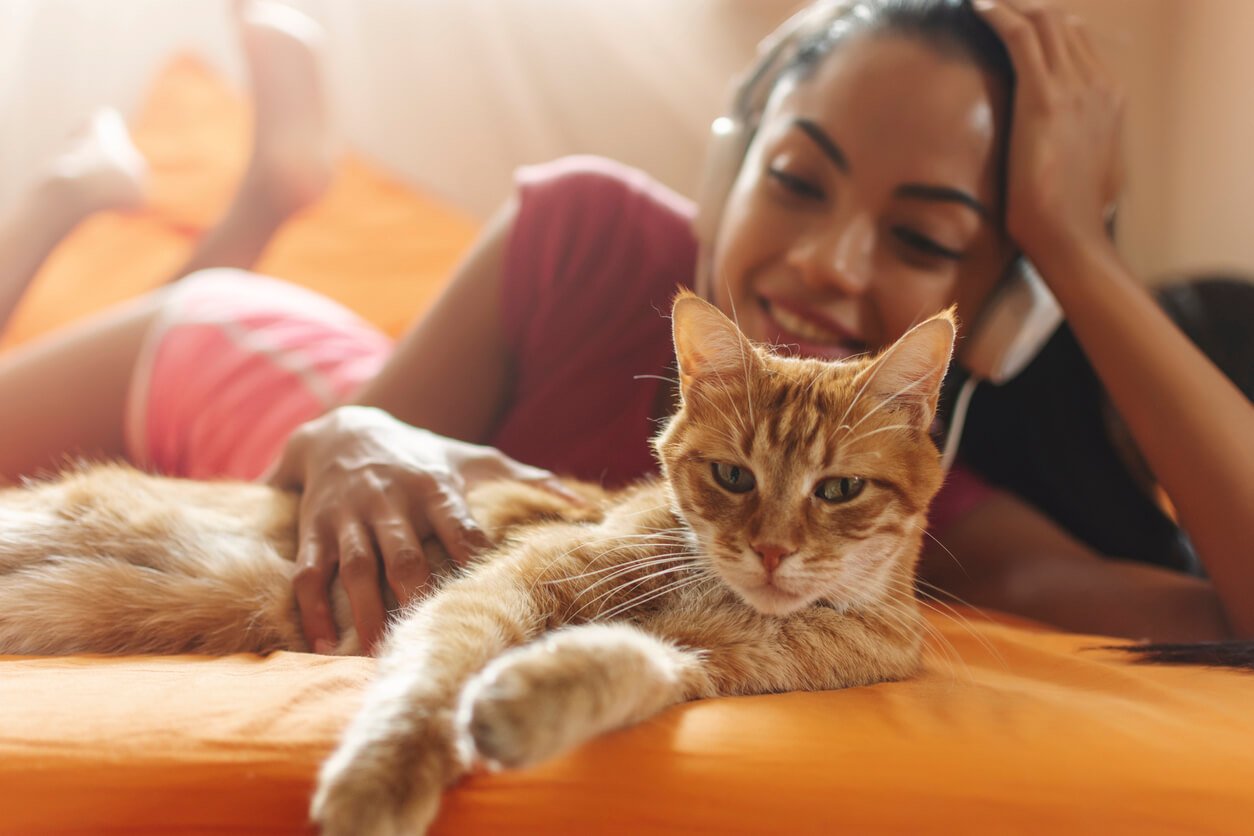 iStock.com/Elitsa Deykova
So you did the right thing: You adopted—not bought—a cat. But did you order your "cat guardian's bible" yet?
"How do I make my home a cat's paradise?" "What do I do if my cat gets lost or eats a poisonous houseplant?" "How do I introduce my cat to a new feline friend?" "For heaven's sake, how do I get my cat to stop scratching the couch without declawing him?" Luckily for you and your feline friend, PETA President Ingrid Newkirk answers all these questions and many more in 250 Vital Things Your Cat Wants You to Know.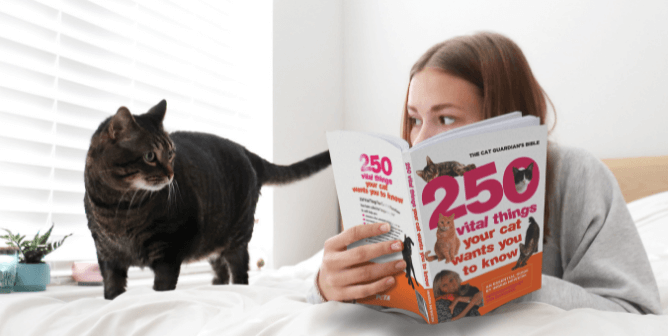 Written with the cat's perspective in mind, this book—now available on Amazon—is a must-read for anyone who wants to keep cats happy and healthy throughout all their nine lives.
Order Your 'Cat Guardian's Bible' Today!
As an Amazon Associate, PETA earns from qualifying purchases. If you buy something after clicking the Amazon links on this page, a percentage of the qualifying purchase will be donated to PETA and help us protect more animals from exploitation.