Booboo Stewart has captured the hearts of teens everywhere, from his portrayal of wolf pack member Seth Clearwater in Twilight to playing Jay in the Disney television film series Descendants. Offscreen, Booboo's pack isn't complete without his rescued pooch Pookie. Booboo stars with Pookie in a public service announcement for PETA to spread the message, "Buying Animals Is Killing Animals. Save a Homeless Dog or Cat—Always Adopt and Never Buy."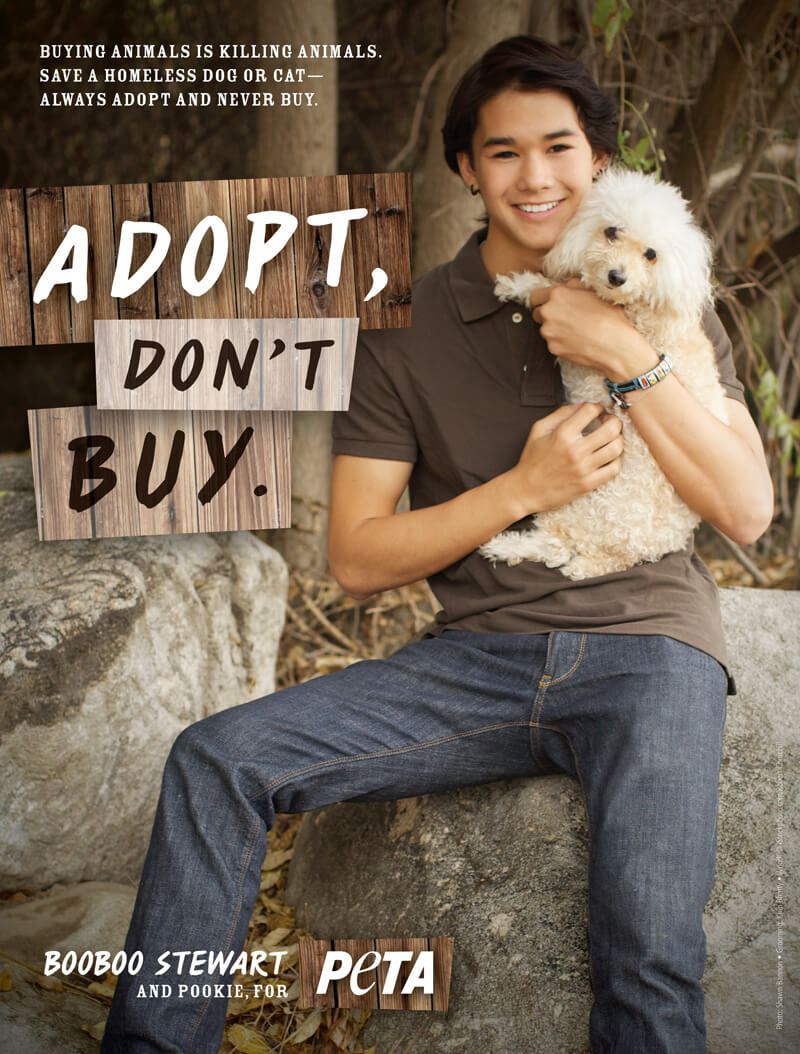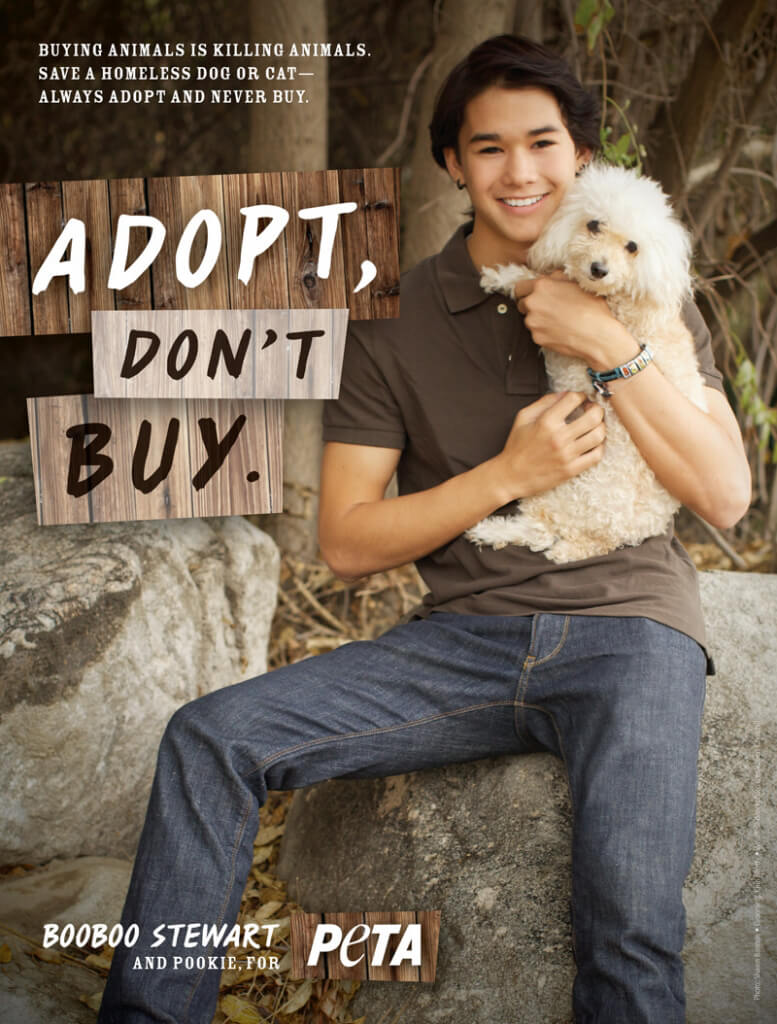 "If you guys are interested in getting any kind of animal, definitely go and adopt," Booboo shares in an exclusive interview from his PETA photo shoot. Adopting a dog or a cat from a shelter gives animals a second chance at life. Every year in the U.S., more than 7 million lost, abandoned, or unwanted dogs and cats enter animal shelters and more than half of them must be euthanized because there are not enough homes for them. Every dog or cat purchased from a pet store or a breeder takes away a home from an adoptable animal—meaning that one more animal in a shelter will die.
Booboo's Twilight co-star Kellan Lutz also teamed up with PETA to promote animal adoption in a special ad featuring Kellan with his recued mutt Kola. If you're thinking about bringing an animal into your home, save a life by being sure to always adopt and never buy.
Take action now! Join Booboo Stewart in standing up for animals and pledge to help end animal homelessness.