"My eyes were covered in Bird Box, but I always look out for animals. That's why I'm a vegetarian!" actor Vivien Lyra Blair exclaims in an outrageously adorable video interview with PETA.
At just 6 years old, Vivien is wiser than most adults when it comes to feeling empathy for animals. She's a doting guardian to her three rescued cats, including an orange tabby named Lazlo—"the meowiest of all of them." And as a lifelong vegetarian, Vivien loves snacking on fruit and edamame, although she admits, "I'm still working on liking spinach more" (and honestly, who isn't?).
Vivien is setting the bar high with her infinite compassion for animals — as well as with her acting skills. In the movie's first month on Netflix, her captivating performance was seen by 80 million viewers, won her rave reviews, and provided one of the most popular current memes on the internet. She even earned praise from Oscar-winning writer and director Barry Jenkins who tweeted that she "[s]teals every scene, every moment she's on screen."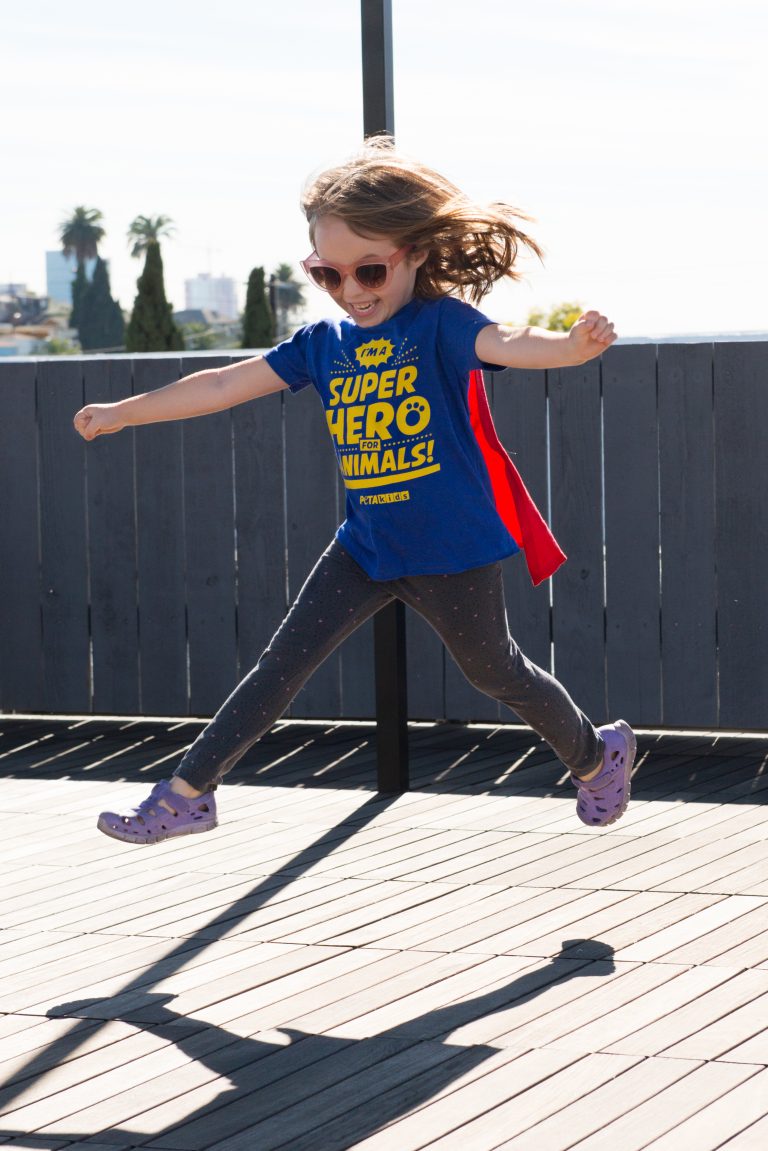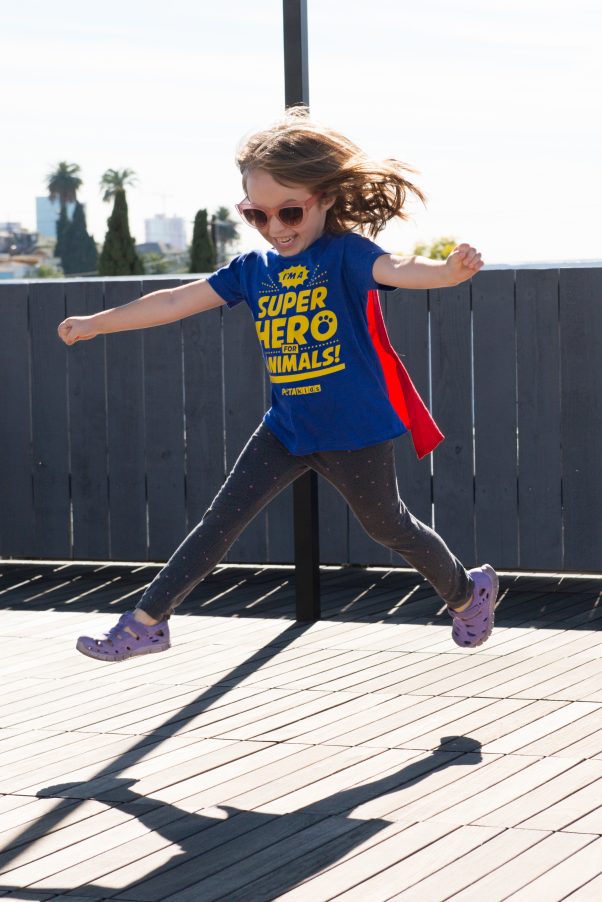 Her closing message to fans is as simple as it is inspiring:
"Treat [animals] kind and wonderful. And I want to make the world a better place for [them]."
Do you know a pint-sized pioneer for animals? Now they can save lives in style (like Vivien!) with this "Superhero for Animals" T-shirt.
There are so many ways you can join Vivien to help make the world better for animals. Pledge to spay or neuter your animal companion. Adopt, never buy an animal from a breeder or pet store. And of course—go vegan.