Remember: Every time a dog is bought from a breeder or a pet store, a homeless dog waiting in a shelter loses out on the chance for a loving permanent home.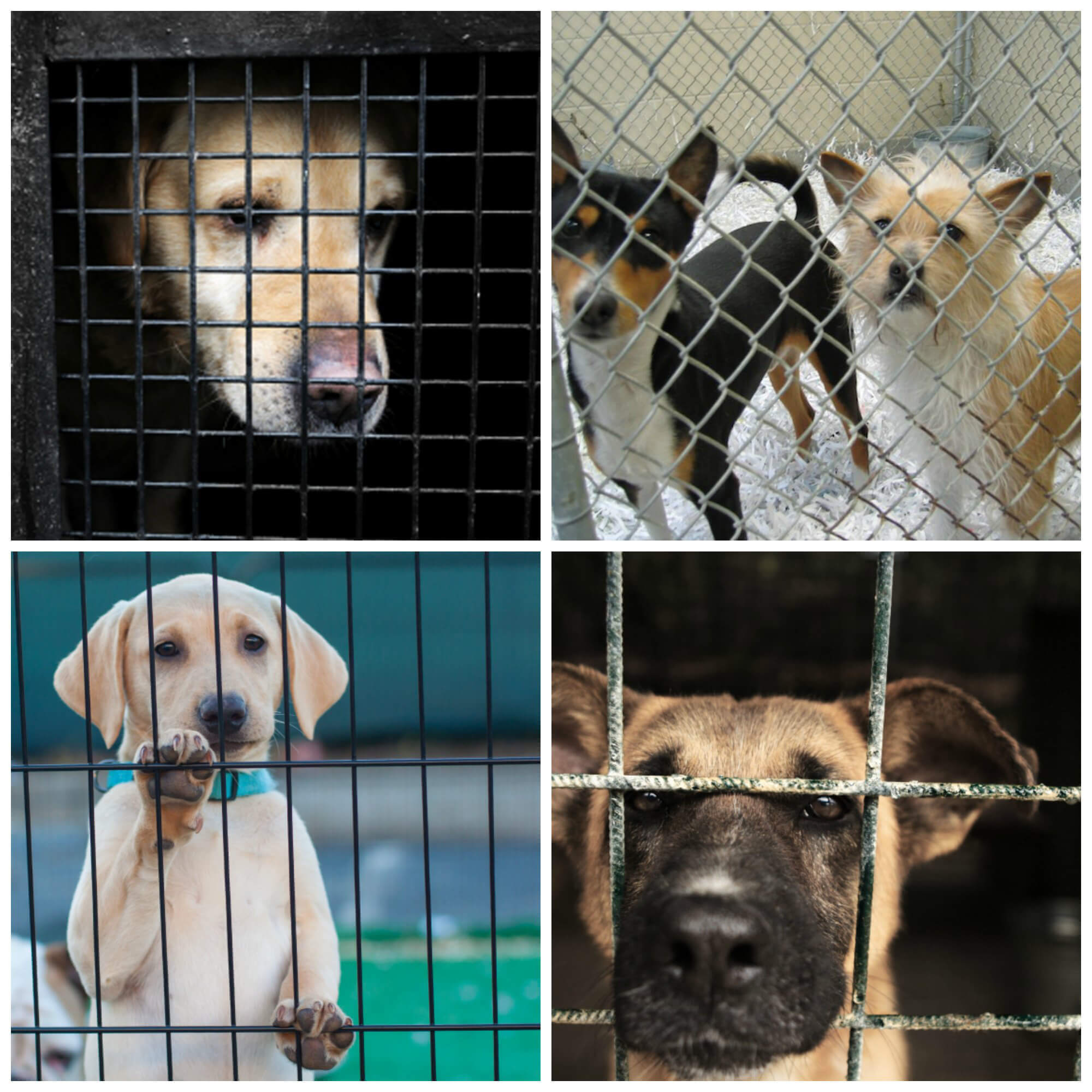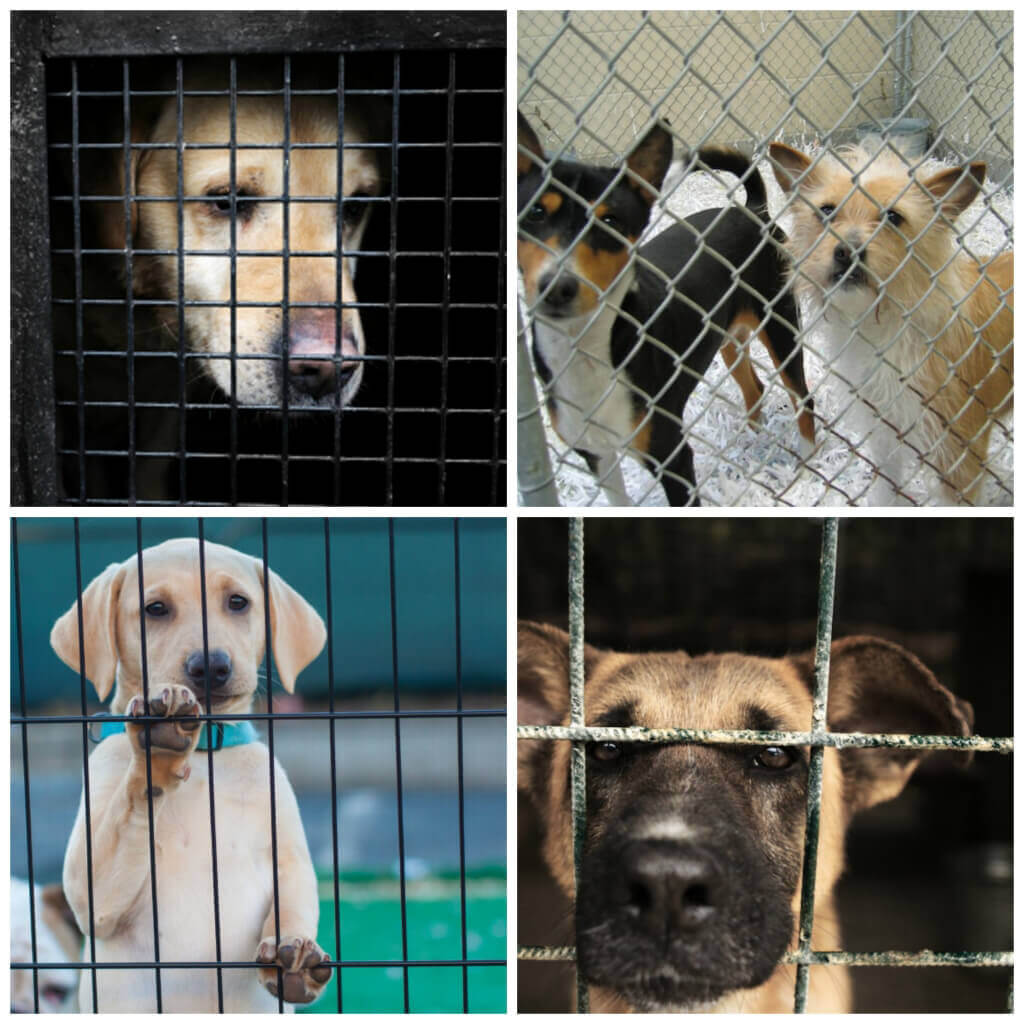 top left photo © iStock.com/RollingEarth; bottom left photo © iStock.com/kirendia; bottom right photo © iStock.com/yrjar78
Dogs deserve better—a home to grow old in with a human guardian who will love and keep them safe and comfortable up until the very end.
Adoption is for life.
Bringing a companion animal into your life is a serious, long-term commitment. But it also means years of smiles and lasting memories of snuggling, long walks, naps, sloppy kisses, and unconditional love.
Warning: You may want to grab some tissues before you scroll through these before and after photos of dogs as youngsters and the dear senior citizens they grew to become over a lifetime of love. But this is a judgment-free zone—it's safe to cry here. We won't tell.
Jackson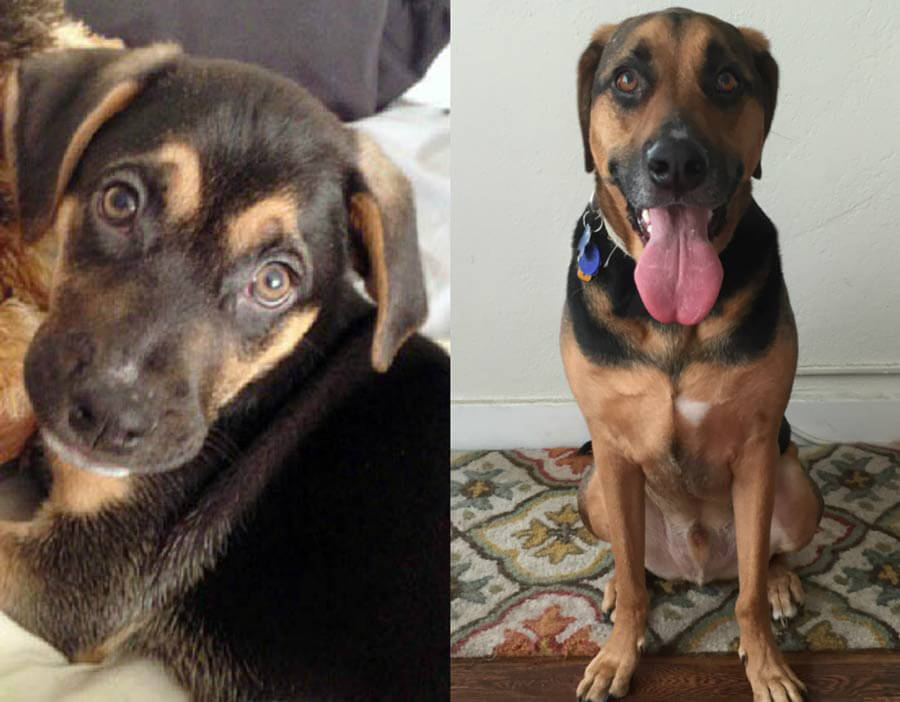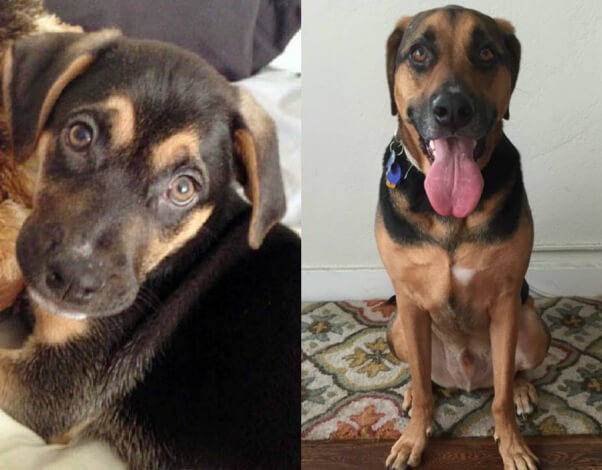 Those eyes! That tongue!
Grug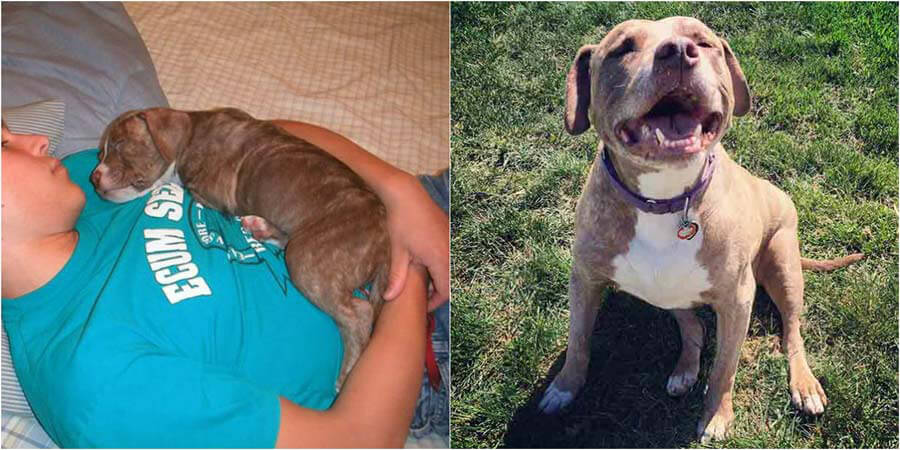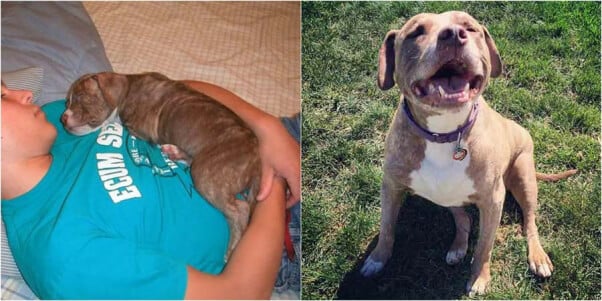 As if Grug weren't cute enough as a pup, look at what a handsome fellow he turned out to be!
Kiwanis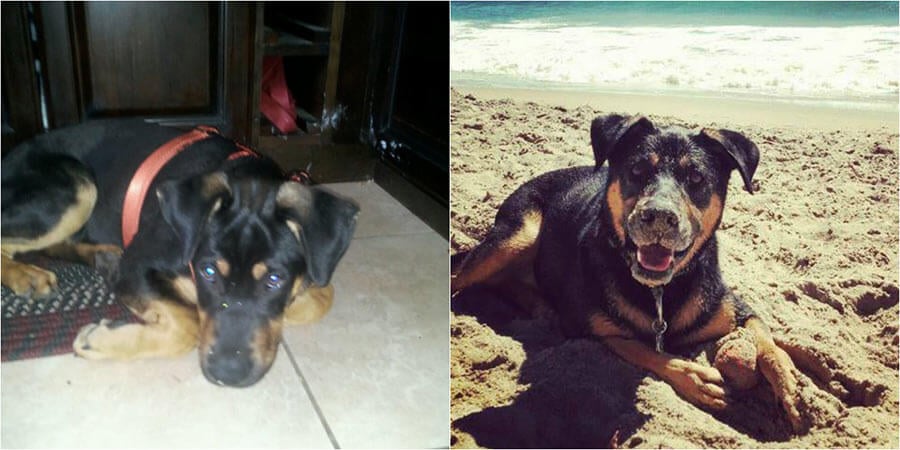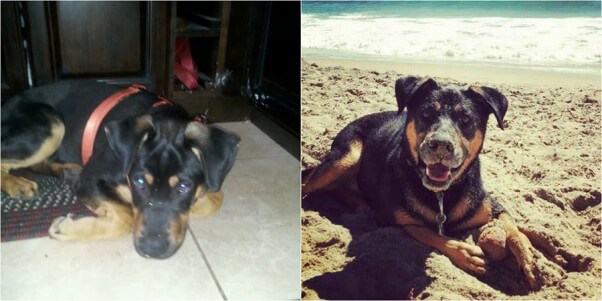 The distinguished gray-whiskered look makes Kiwanis the "George Clooney of dogs."
Wesley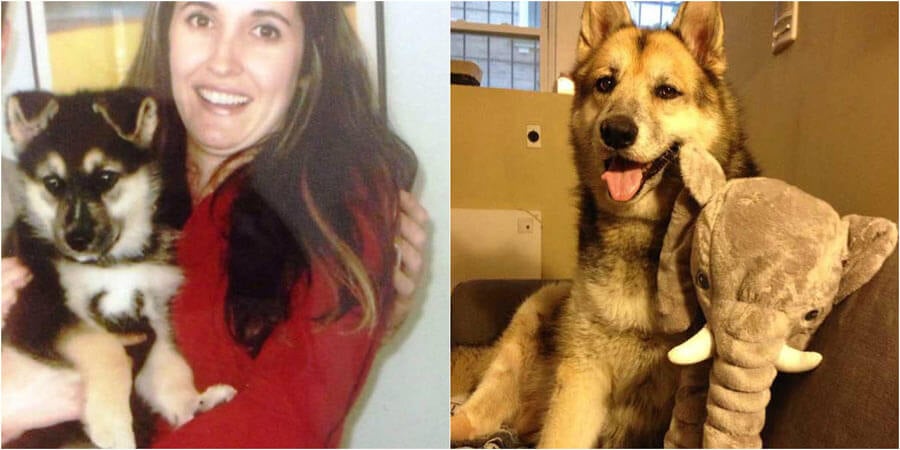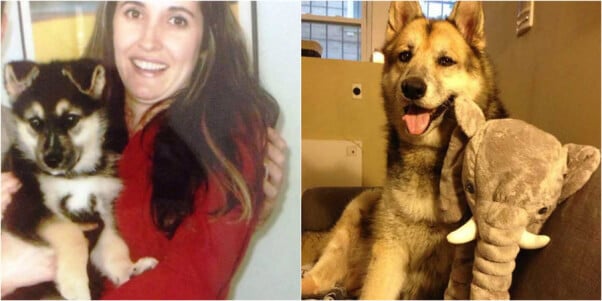 Nowadays, there's just more of him to love.
Killian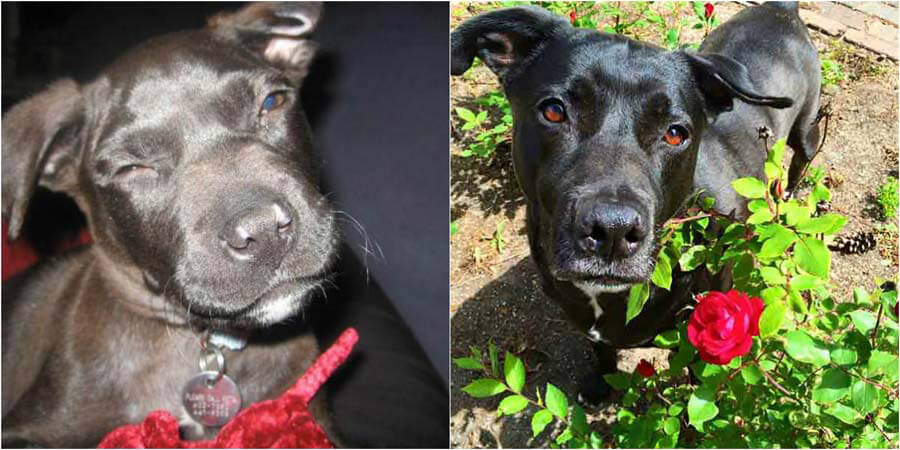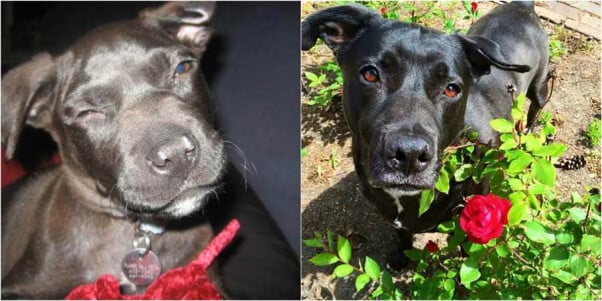 Killian was found at 8 weeks old chained up in a yard, covered with ticks, and full of worms. With a little vet care and a lot of TLC from his new family, he's clearly blossomed into quite the charmer.
Chipper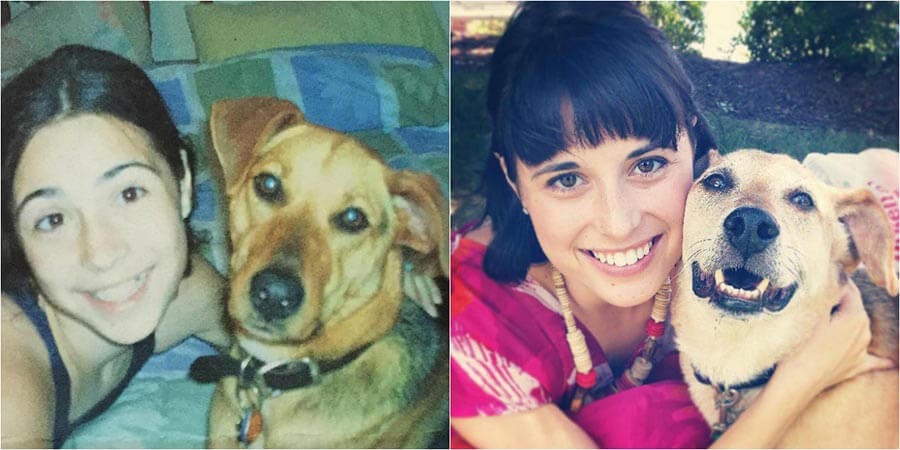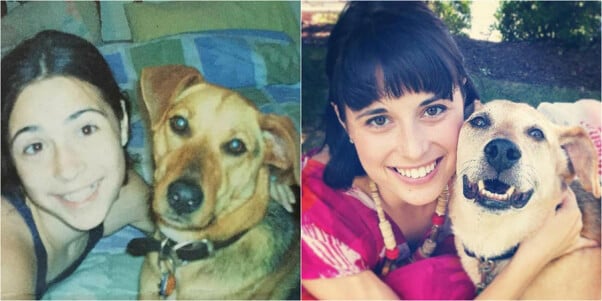 How do we know our dogs love us? Because they think we're the coolest even during our "awkward phase." Just ask Ashley, who was named PETA's Sexiest Vegan Next Door in 2014.
Dexter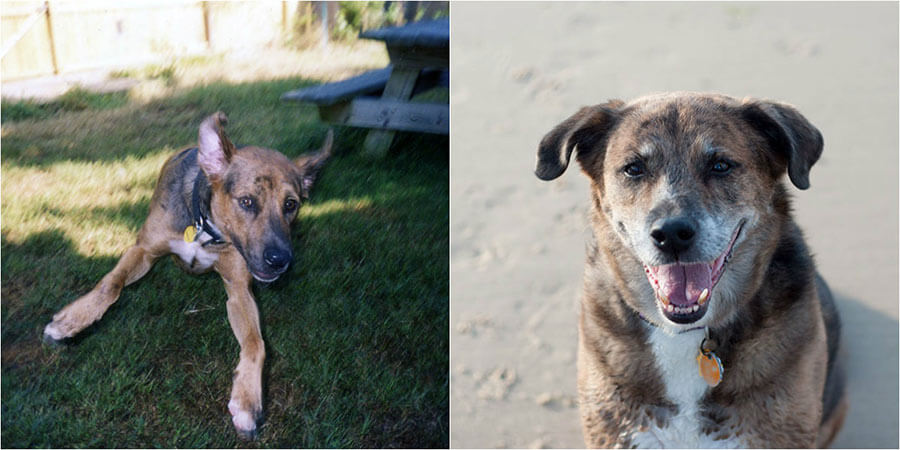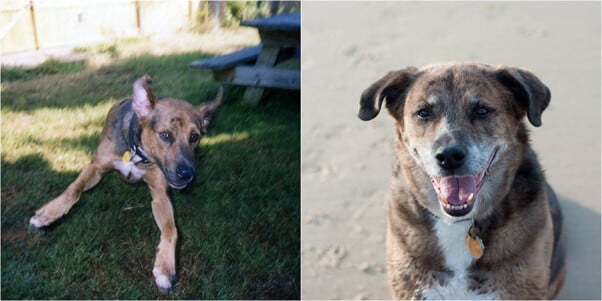 Fun-loving Dexter—always up for a party at any age. Who could resist a smile like that?
Elmo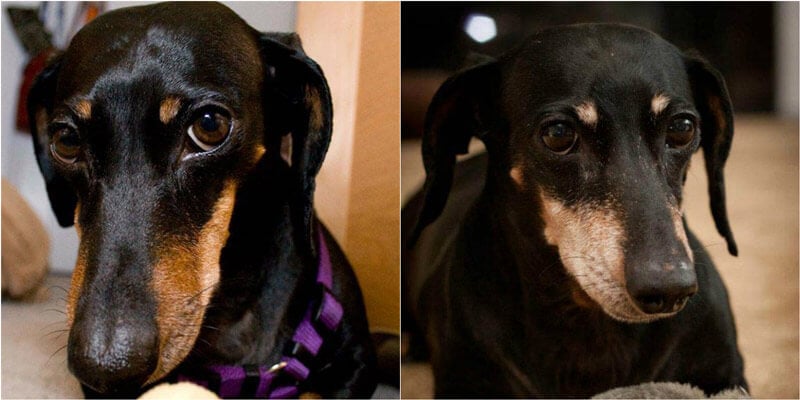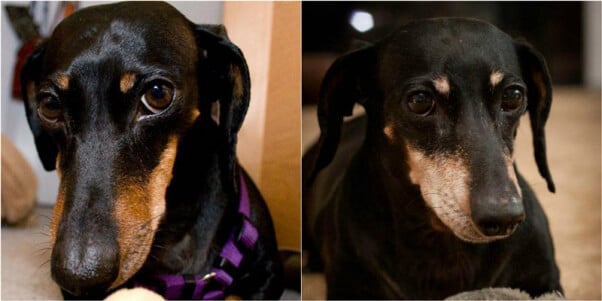 You can actually see him becoming wiser with age if you squint.
Kate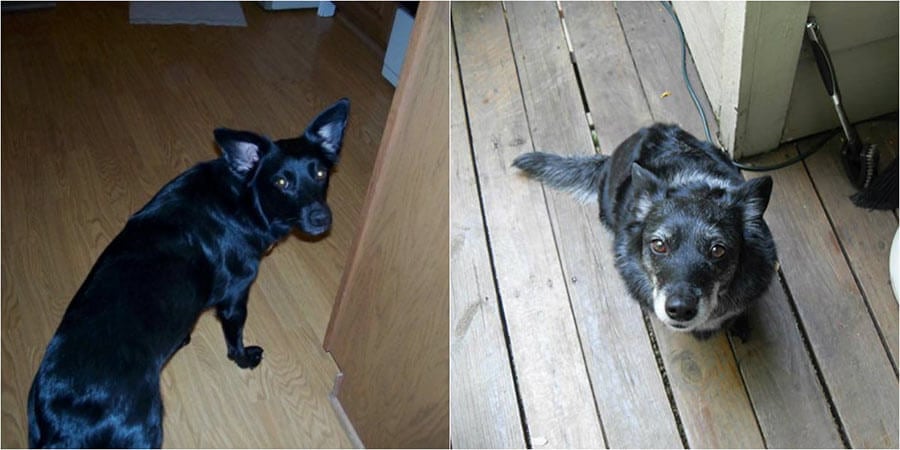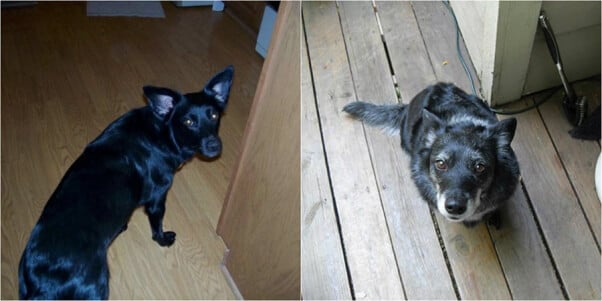 Beautiful Kate is just like a fine wine: better with age.
Copper & Jackson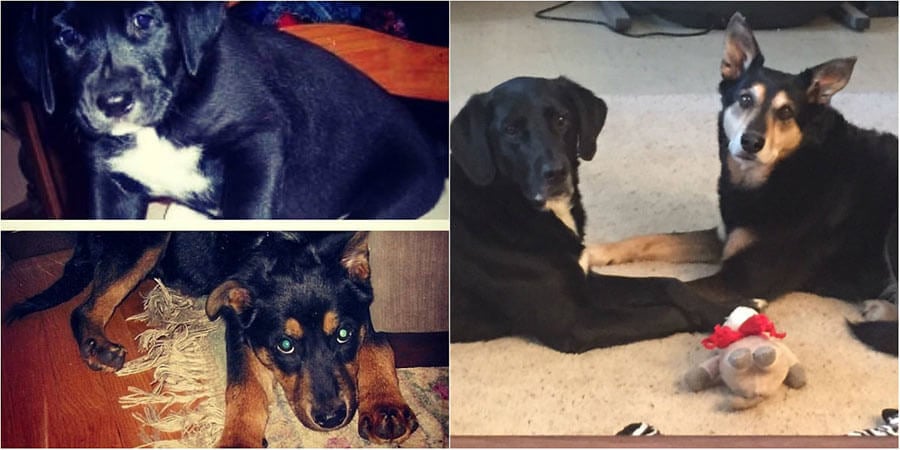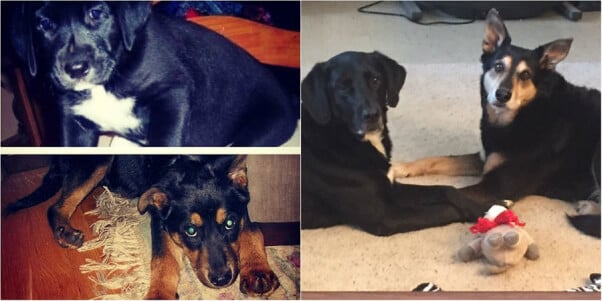 Two adorable puppies who grew up and became best friends? There must be something in my eye. Is someone cutting onions? Allergies—it's allergies.
Ellie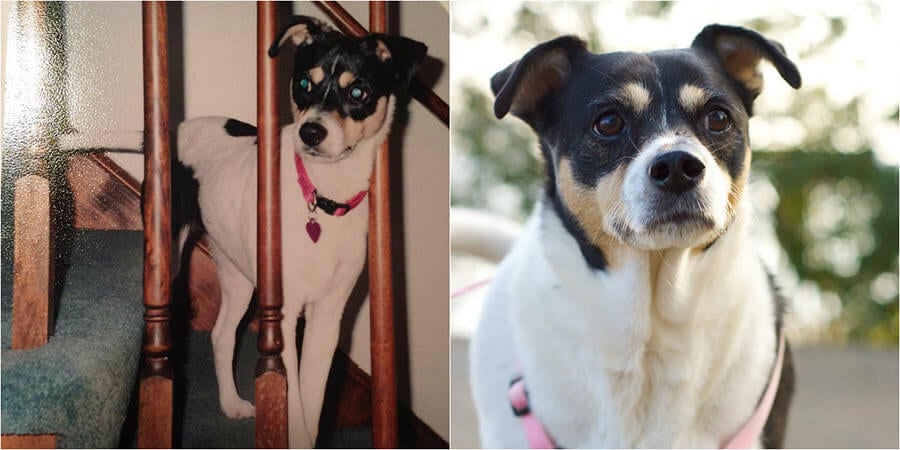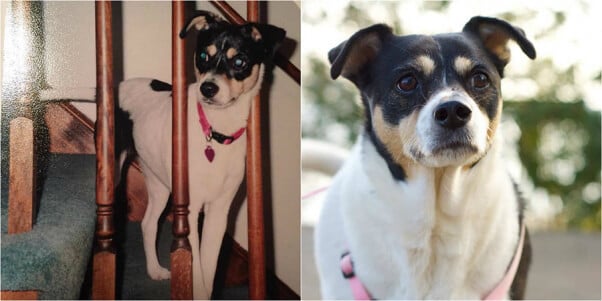 Camera technology may have improved over the years, but Ellie has always been perfect.
Rogan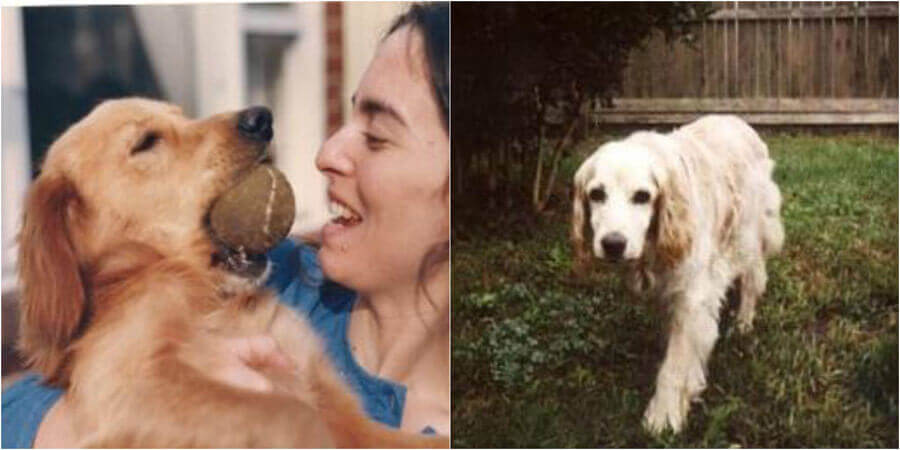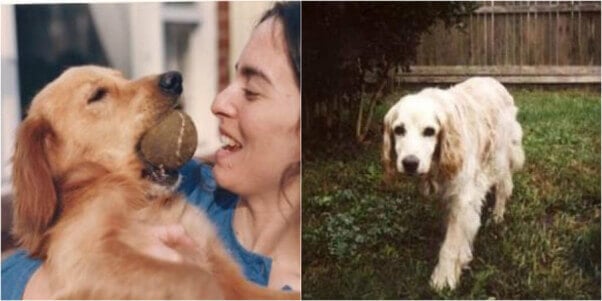 Right in the feels.
Kashmir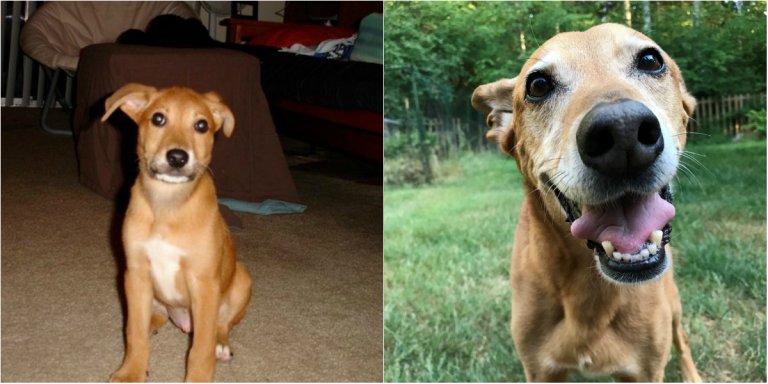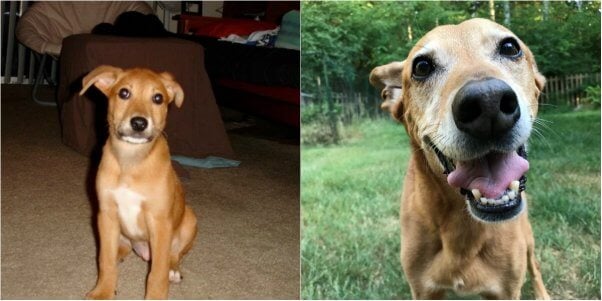 Kashmir was adopted from a San Antonio shelter in 2006, after she was abandoned in the streets as a puppy. 13 loving years later, she's all smiles.
---
Caring for a dog is a serious, long-term responsibility, so be sure you're ready before you take the plunge. Check out our Living section if you're looking for more information and helpful resources, and remember: Always adopt from a reputable, open-admission shelter and never support the pet industry or breeders. And be sure to have your dog spayed or neutered to help fight the homeless-animal crisis.