As the summer comes to an end, millions of Americans will be celebrating a long Labor Day weekend with their families and friends. While many will be out grilling or sneaking in one last little vacation before the fall, countless animals will be doing anything but relaxing.
Whether they're used for food, clothing, experimentation, or entertainment, billions of animals all over the world endure pain and abuse every single day of their lives. If you're lucky enough to have the day off to unwind, consider these laboring animals who'll be worked—some to death—regardless of the holiday:
1. Horses Forced to Pull Carriages
BREAKING: #Charleston carriage horse fell to ground & unable to get up after reportedly getting spooked pic.twitter.com/IEuHvNoaYF

— PETA (@peta) July 17, 2015
Horses who pull carriages on Labor Day will be forced to walk on hard pavement all day long. They will breathe in exhaust fumes and may not be given adequate food or water. At the end of a long day, they'll be crammed into a tiny stall until they're dragged out the next morning to start all over again.
2. Sheep Tortured for Their Wool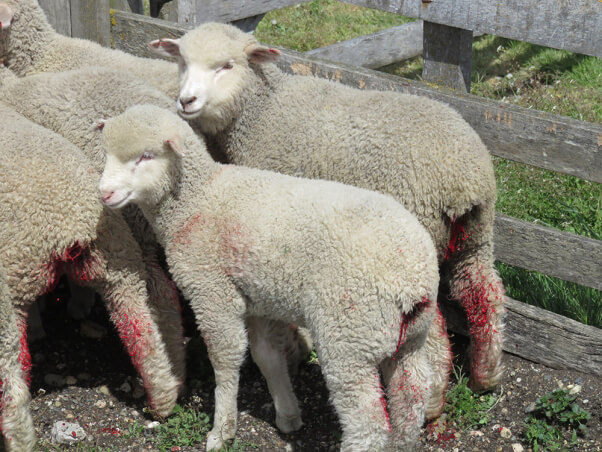 Sheep used for their wool will be treated cruelly. Gut-churning PETA video exposés from all over the world reveal that life is hell for lambs and sheep exploited for their wool, even on so-called "sustainable" farms. An eyewitness saw workers in Argentina hacking into conscious lambs, starting to skin some of them while they were still alive and kicking, and otherwise mutilating, abusing, and neglecting lambs and sheep on farms in the Ovis 21 network. Cruelty will always be a part of the global wool trade. PETA's undercover investigators have also documented atrocities in both the Australian the U.S. wool industries.
3. Orcas Held in Captivity
Orcas enslaved at marine parks will perform meaningless tricks in front of crowds of screaming people in order to get food. They'll swim in endless circles in a tank that is, to them, the size of a bathtub. The reverberations from their sonar will bounce off the walls of the tanks, adding to their torment.
4. Egg-Laying Hens

Hens used by the egg industry will spend their day crammed into wire "battery cages" about the size of a file drawer with up to nine other hens. Because they're packed so closely together, they'll have to urinate and defecate on each other.
5. Elephants in Circuses
Elephants in circuses will be beaten. Carson & Barnes has been cited for more than 100 violations of the federal Animal Welfare Act (AWA). Video footage of a veteran Carson & Barnes trainer shows him violently striking elephants with a bullhook—a sharp steel-tipped weapon resembling a fireplace poker—and shocking them with an electric prod. UniverSoul Circus has a long history of contracting with notorious animal abusers who also have lengthy records of AWA violations. UniverSoul has worked with Hugo Liebel, who has been racking up AWA violations concerning his treatment of the ailing elephant Nosey for two decades.
If you and your family are looking for a thrilling circus act that uses only skilled, willing human performers, check out this page for details, and pledge never to go to a circus that uses animals.
6. Primates in Labs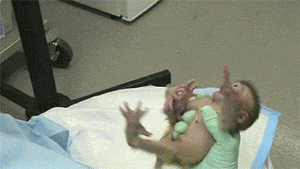 Primates will be tormented in laboratories. Every year in the U.S., more than 105,000 primates are imprisoned in laboratories, where they're abused and killed in invasive, painful, and terrifying experiments. While it's well known that nonhuman primates are sensitive, intelligent beings who share many important biological and psychological characteristics with humans, these very attributes unfortunately make them prime targets for experimenters, who treat them as if they were disposable pieces of laboratory equipment.
7. Cows on Dairy Farms
Cows on dairy farms will be hooked up to milking machines. They may be suffering from a painful udder inflammation called "mastitis," which is common among cows raised for their milk, and it is one of dairy farms' most frequently cited reasons for sending cows to slaughter. They may also be lame from being intensely confined and forced to stand amid their own waste.
8. Angora Rabbits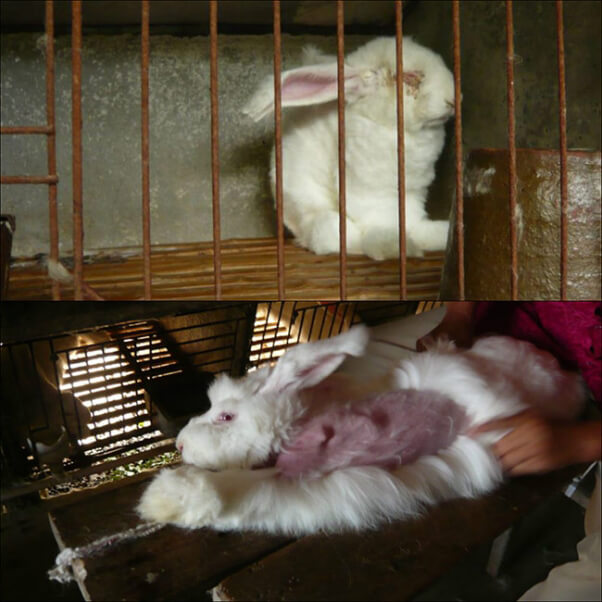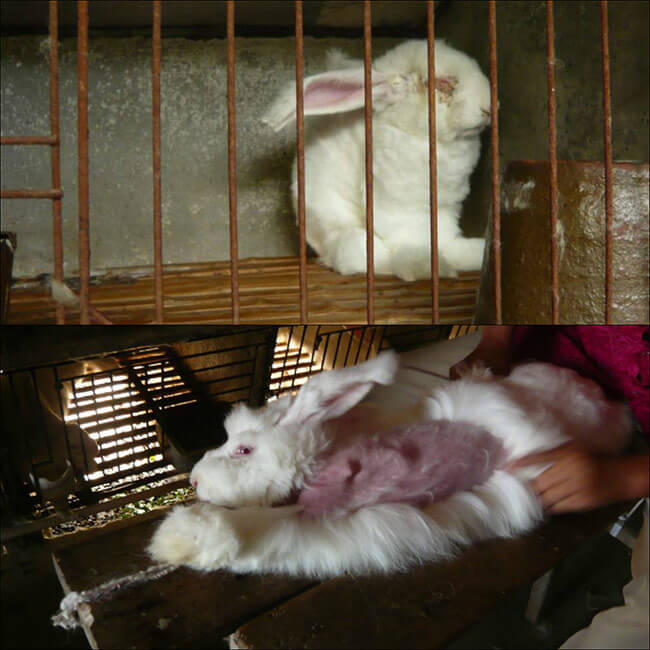 Angora rabbits will have their fur violently ripped out of their sensitive skin as they scream in pain, a process that many endure every three months, leaving some in a state of severe shock. After two to five years, those who've survived are hung upside down and have their throats slit. Then their carcasses are sold.
Rabbits who have their fur cut or sheared also suffer: During the cutting process, their front and back legs are tightly tethered—a terrifying experience for any prey animal—and the sharp cutting tools inevitably wound many as they struggle desperately to escape.
While the vast majority of angora wool comes from China, where there are no penalties for the abuse of animals, angora products are assembled and distributed all over the world.
9. Pigs in Gestation Crates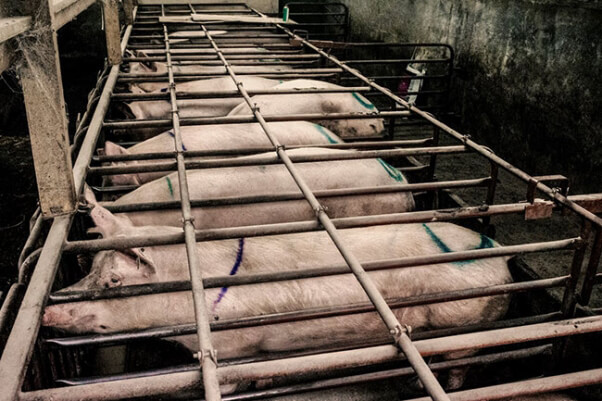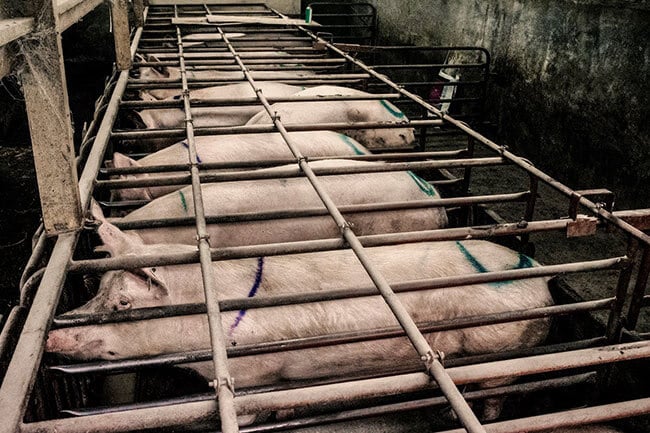 Most mother pigs in the U.S. spend their entire adult lives confined to cramped metal crates—and that won't change on Labor Day. They never feel the affectionate nuzzle of a mate and are denied the opportunity to build a cozy, comfortable nest. Instead, they're surrounded by cold metal bars and forced to lie on wet, feces-covered floors.
This intensive confinement, loneliness, and deprivation often causes mother pigs to go insane, which is manifested in repetitive behavior such as neurotically chewing on cage bars or compulsively pressing on their water bottles. After three or four years, their bodies are exhausted (even though the pigs are still quite young), and they're shipped off to slaughter.
10. Dogs in Puppy Mills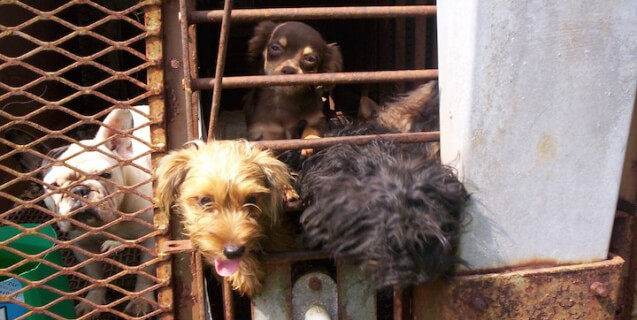 Female dogs in puppy mills will likely spend their Labor Day either inside a crude, filthy cage or chained to a tree. They'll suffer from painful medical conditions, such as ear infections, mange, and abscessed feet, for which they'll won't receive any veterinary care. They will either be pregnant with or nursing yet another litter of puppies, who will be taken away from them and sold.
You can help the animals listed above, and all animals, by not supporting the industries that abuse, exploit, and kill them—today and every day.
We're here to help.
Order a free vegan starter kit, which is full of tips and mouthwatering recipes, and then check out our handy How to Wear Vegan guide and browse our database of cruelty-free companies.
And be sure to share this page with everyone you know who cares about animals!