Visitors to Jambbas Ranch Tours in Fayetteville, North Carolina, are used to seeing animals confined to cramped, filthy cages …
… with nothing but putrid water to drink …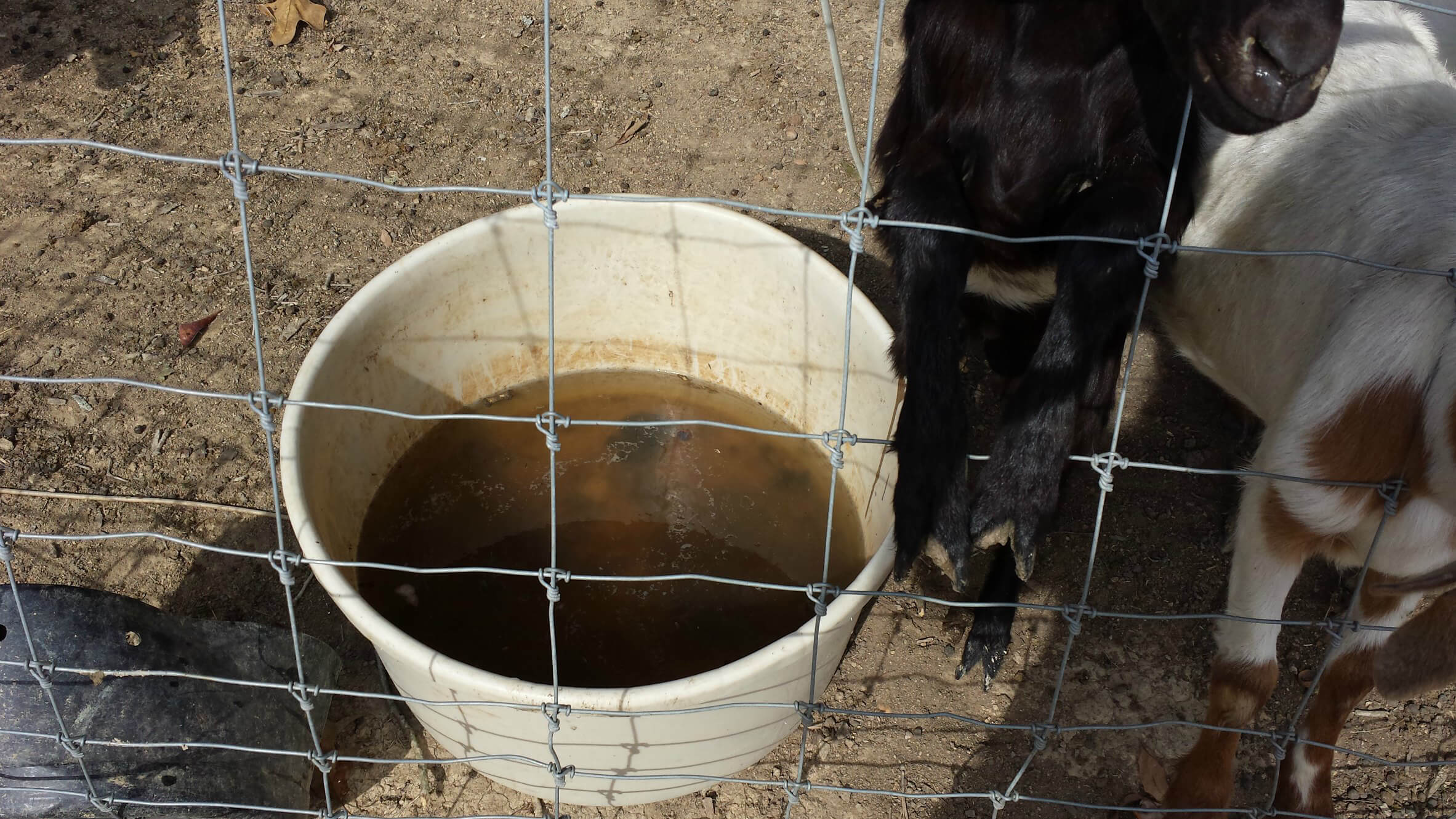 … and suffering from diseases and injuries.
But this hellhole still manages to hold horrifying surprises in store. A recent visitor was appalled to discover the body of a dead rabbit lying apparently unnoticed in an elevated cage:
PETA and the Animal Legal Defense Fund have filed a complaint with the U.S. Department of Agriculture (USDA) about the rabbit's death and the disgusting conditions (see photos above) recently documented at Jambbas. Sadly, this is nothing new. In fact, nearly every USDA inspection of Jambbas for the past seven years has resulted in citations for failing to provide animals with even the minimum care required by the Animal Welfare Act (AWA).
The zoo's chronic violations of the AWA should disqualify it from having its exhibitor's license renewed, yet inexplicably, the USDA continues to renew Jambbas' license year after year, which prompted PETA and others to file a lawsuit last year to force the agency to take action.
What You Can Do
Please urge the USDA to revoke Jambbas' license and let the zoo's captive animals finally retire to reputable sanctuaries, just as Ben, the long-suffering bear, has.