When PETA's fieldworkers first met young Sheldon, this now-spunky kitten was barely making it by outdoors, where he constantly had to dodge cars, dogs, cruel humans, and the blazing summer sun. While that's no life for any cat, he was also suffering from an upper respiratory infection so severe that it permanently damaged one of his eyes—the veterinarian we took him to thought it might even need to be removed. Thanks to some desperately needed care, his eye was saved, but the ordeal left him with a permanent squint—the better to wink audaciously at every new friend he encounters.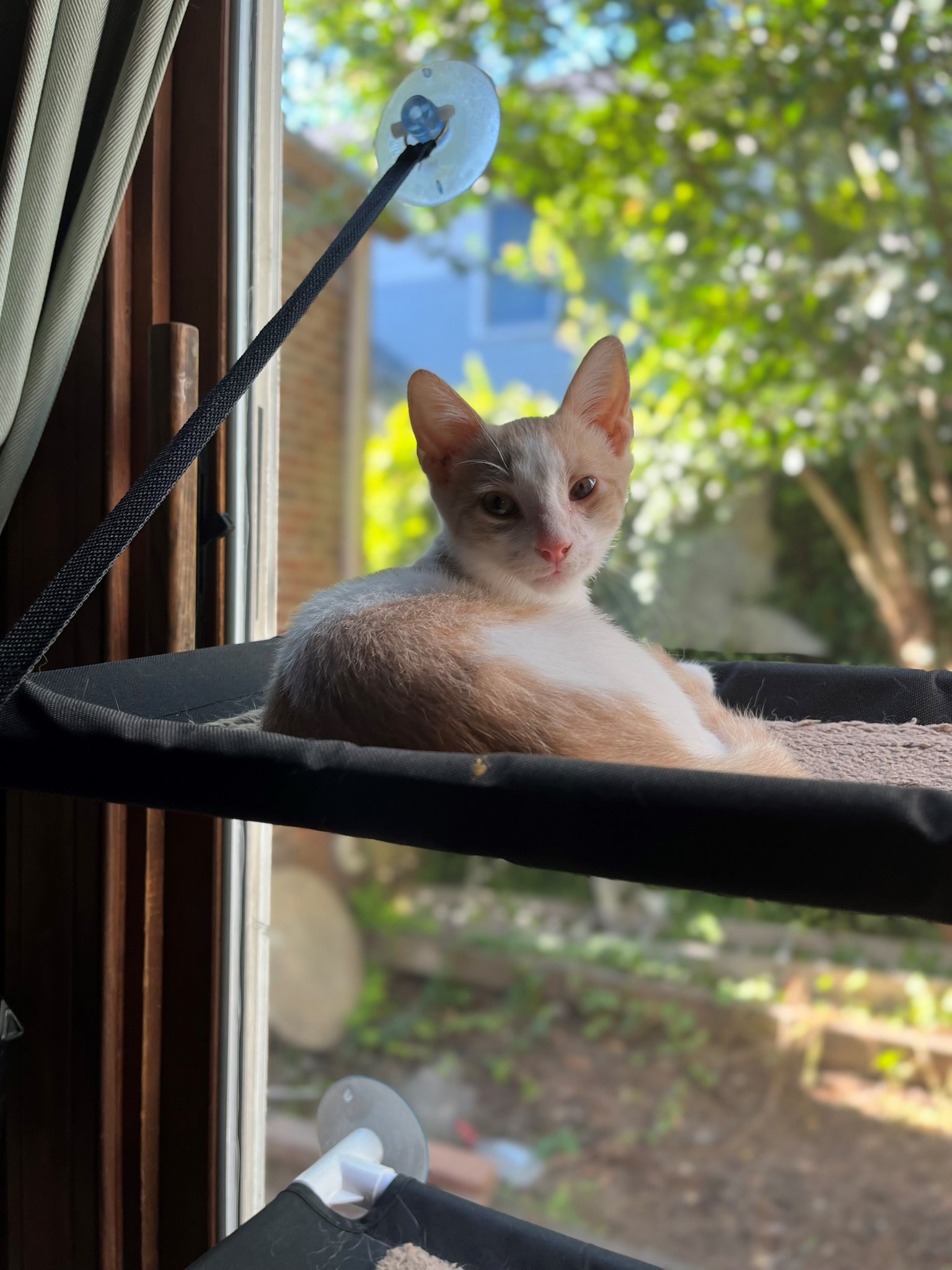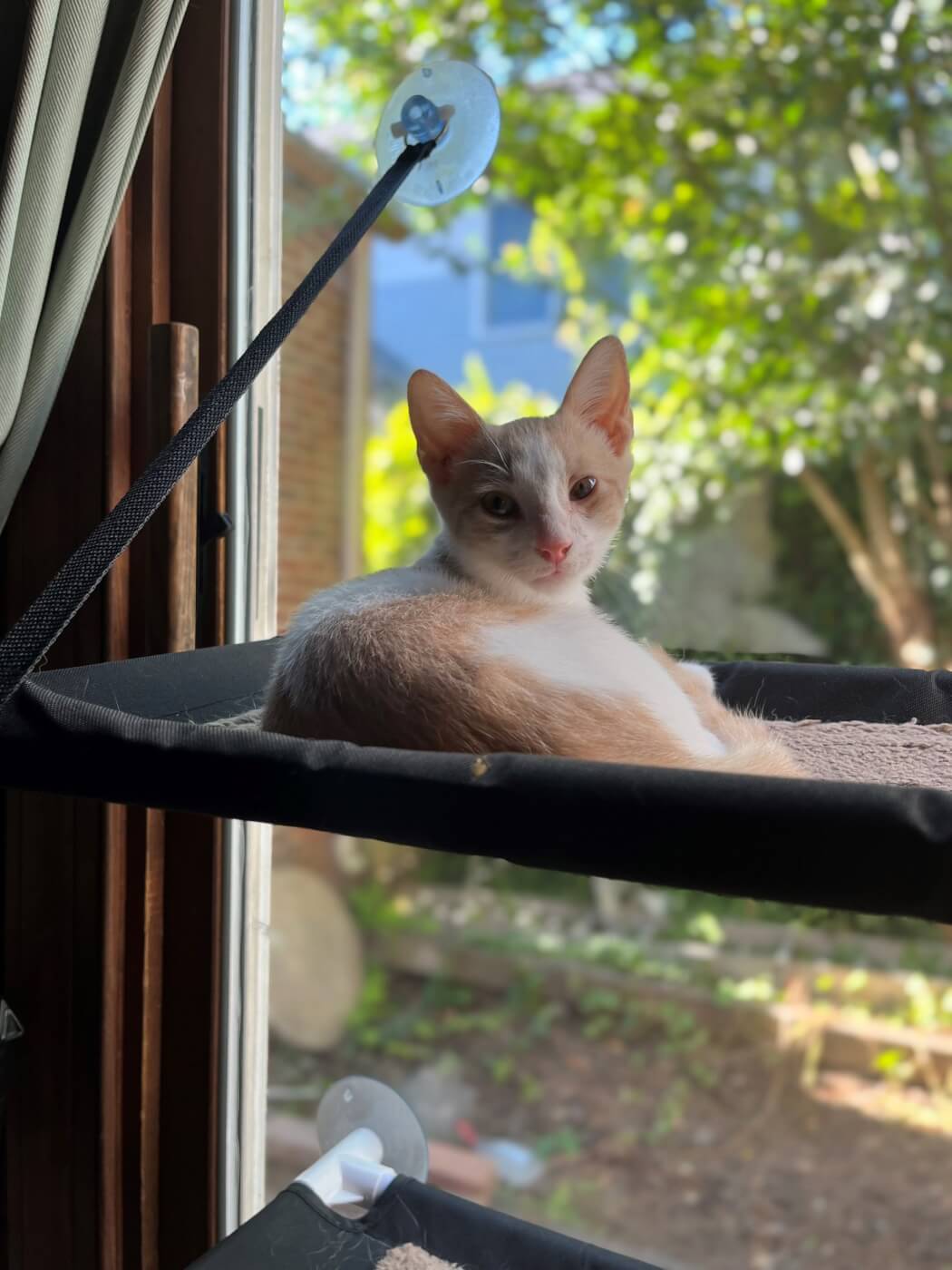 Sheldon certainly doesn't let this minor impediment get him down. He's an otherwise healthy, exuberant kitten who keeps his foster family on their toes with his antics and intellect—at only 4 to 5 months old, this tiny prodigy has already trained his caretakers to cater to his every whim. His IQ—and cuteness—can't be measured accurately by normal tests.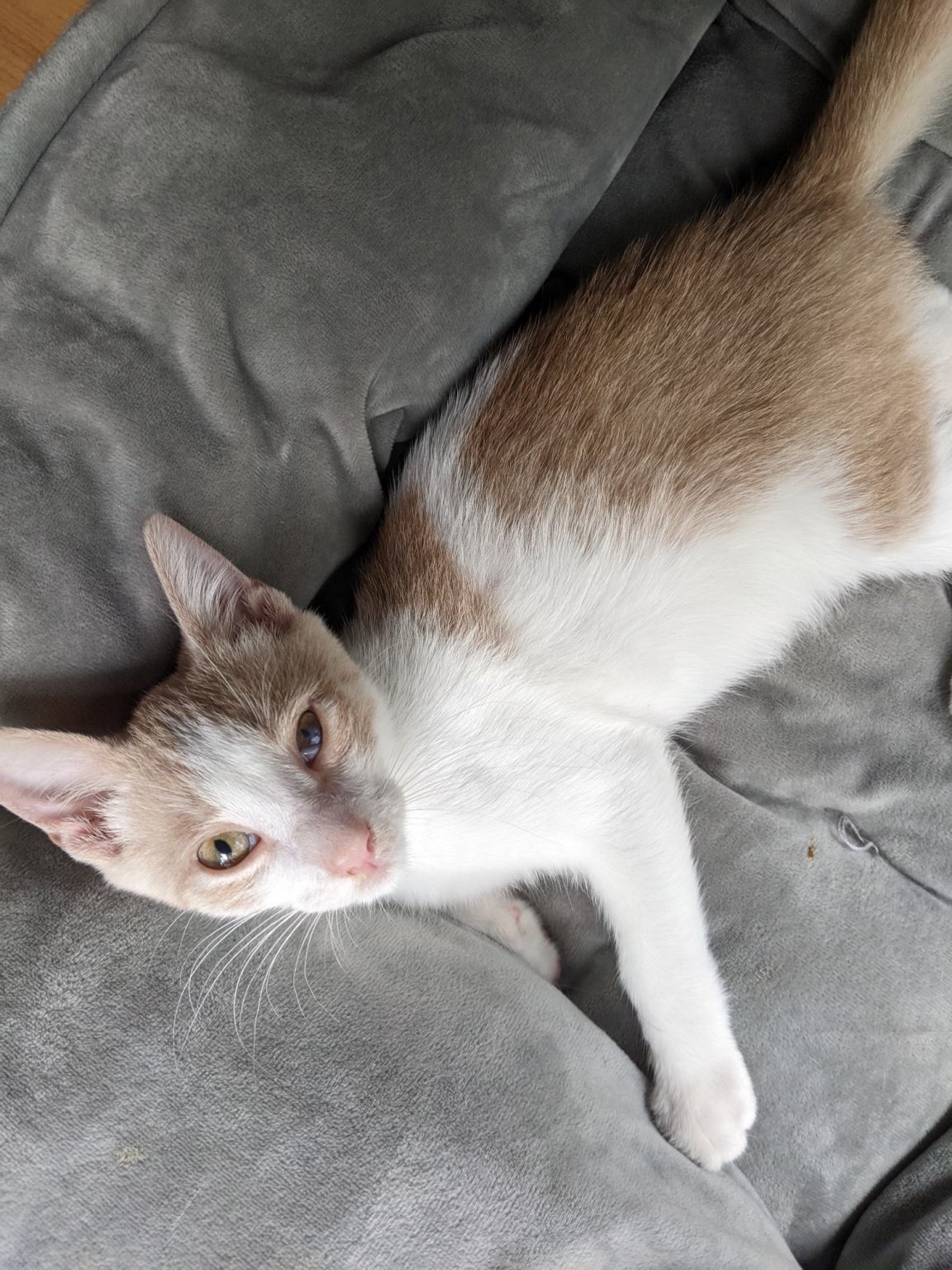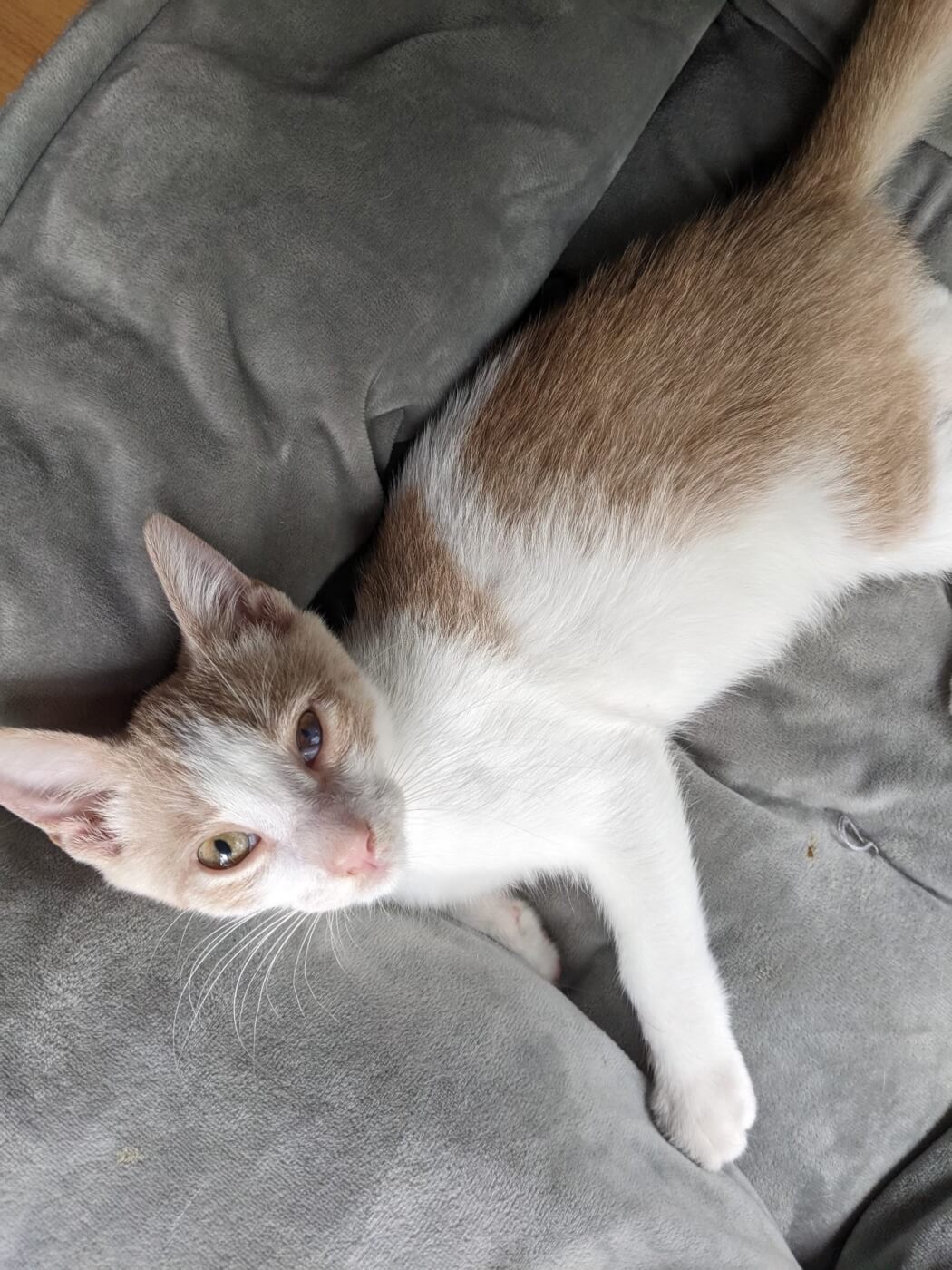 Sheldon is now looking for a permanent home with his very own spot on the couch—although he's happy to let an adoring guardian sit there with him and read a comic book. He's also interested in pursuing "string theory," so he'd love to have a best friend who's up for tossing a ball of yarn around. While a future career as a theoretical physicist might be dubious, he enjoys conducting experiments with his toys—such as calculating the velocity of his catnip mice across the floor or contemplating the science behind his favorite laser pointer.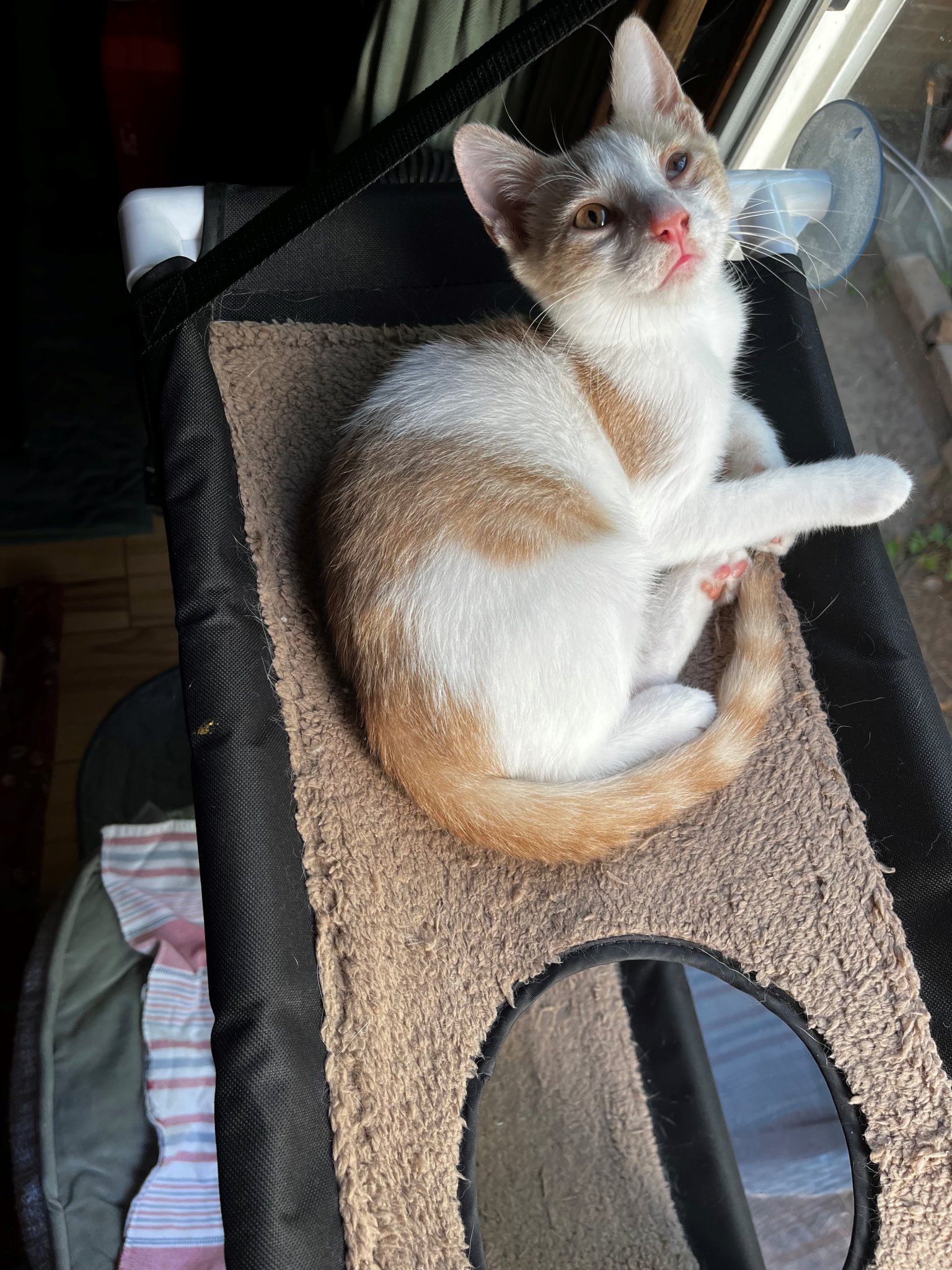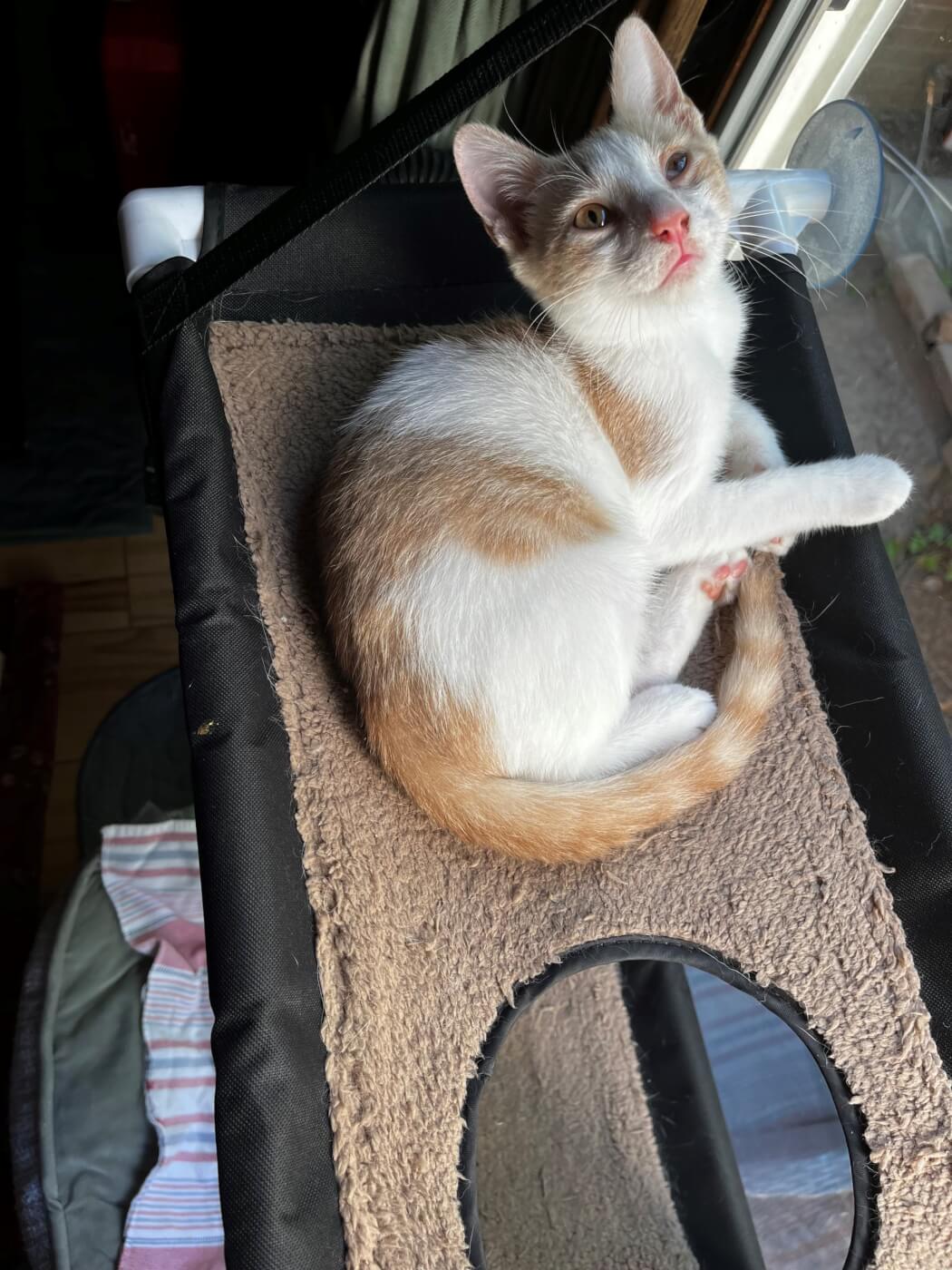 You don't need a Nobel Peace Prize to know that Sheldon is one perfect kitten. Ready to sign that roommate agreement? If you think you can match wits with him—and provide him with a safe, loving home—contact [email protected] for more information.