After learning from PETA about a groundbreaking exposé revealing that screaming rabbits are tied down and have their fur ripped from their bodies on angora farms, the world's largest designer and retailer of maternity apparel, Destination Maternity, banned all angora wool, effective immediately.
The Moorestown, NJ-based company operates more than 2,000 retail stores under the names of Motherhood Maternity, A Pea in the Pod, and Destination Maternity, and its designs are sold at thousands more department stores, including Macy's, Sears, and Kohl's.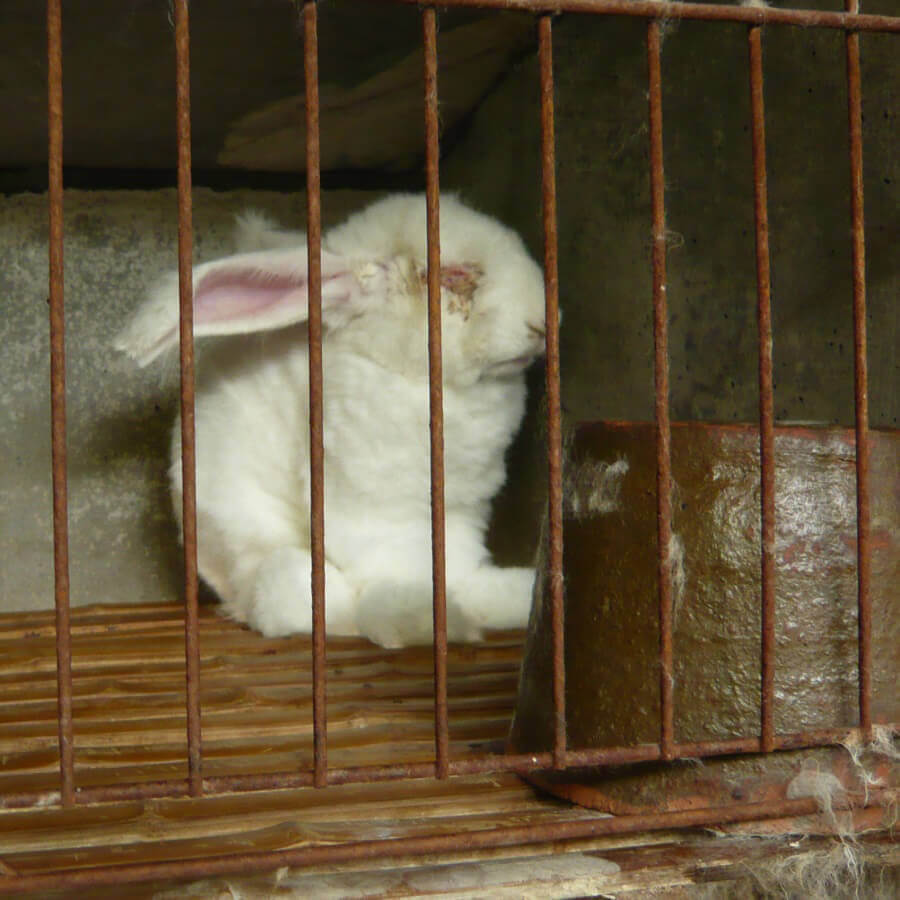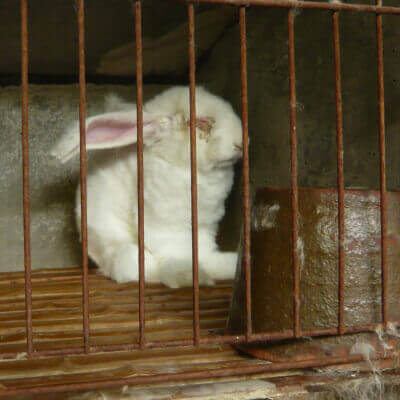 As revealed by PETA, some rabbits used for angora scream in pain as their fur is ripped out, while others are cut or sheared and invariably wounded by the sharp tools as they struggle desperately to escape. The angora farming industry also condemns these intelligent, social animals to years of isolation in small, filthy wire cages.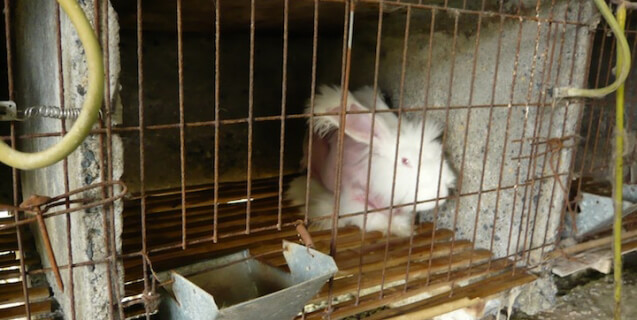 Other retailers that have ended angora sales after discussions with PETA include Ann Inc., Benetton Group, Forever 21, H&M, QVC, Inditex, French Connection, Calvin Klein, and Tommy Hilfiger, among many others.
What You Can Do
You can help animals by banning angora wool (and other cruelly produced fashions) from your closet. For help putting together a fabulous, animal-friendly wardrobe, check out PETA's How to Wear Vegan shopping site.