Longtime PETA supporter Chrissie Hynde's sensational memoir, Reckless: My Life as a Pretender, debuted on The New York Times bestseller list at number seven. But it's not just a book for rock fans—Chrissie reveals how she went vegetarian all the way back in 1969 and talks about animal rights:
Chons, on rhythm guitar, had long black hair and blue eyes and was the first person I ever met who said she didn't ate meat, and when she told me that, I never ate it again either. Best thing that ever happened to me. All it took was the mere suggestion. Nobody else was vegetarian that I knew of, but I started to think of meat-eating as a very weird practice and secretly regarded meat-eaters with distaste, almost contempt. Why would anyone kill an animal if they didn't need to? I learned to live and associate with "the majority," but never respected them. I got used to having this lack of regard for 97 percent of the population. . . .
Being vegetarian was to inform everything, the course of my destiny. I was baffled that the entire hippie nation hadn't become vegetarian en masse. It made no sense as eating meat went against the whole dialogue. Were the hippies just as hypocritical as the rest of them? . . .

Everything in nature lives according to some order so it seems unlikely that humans live outside this system, even if they try to resist their instincts. . . . If an animal's instinct tells him to avoid something, he has no trouble keeping a wide berth. We, on the other hand, run in the direction of danger if it offers a thrill or satisfies a curiosity.
Chrissie has said, "I love justice and life. And truth." Reckless is chock-full of all three.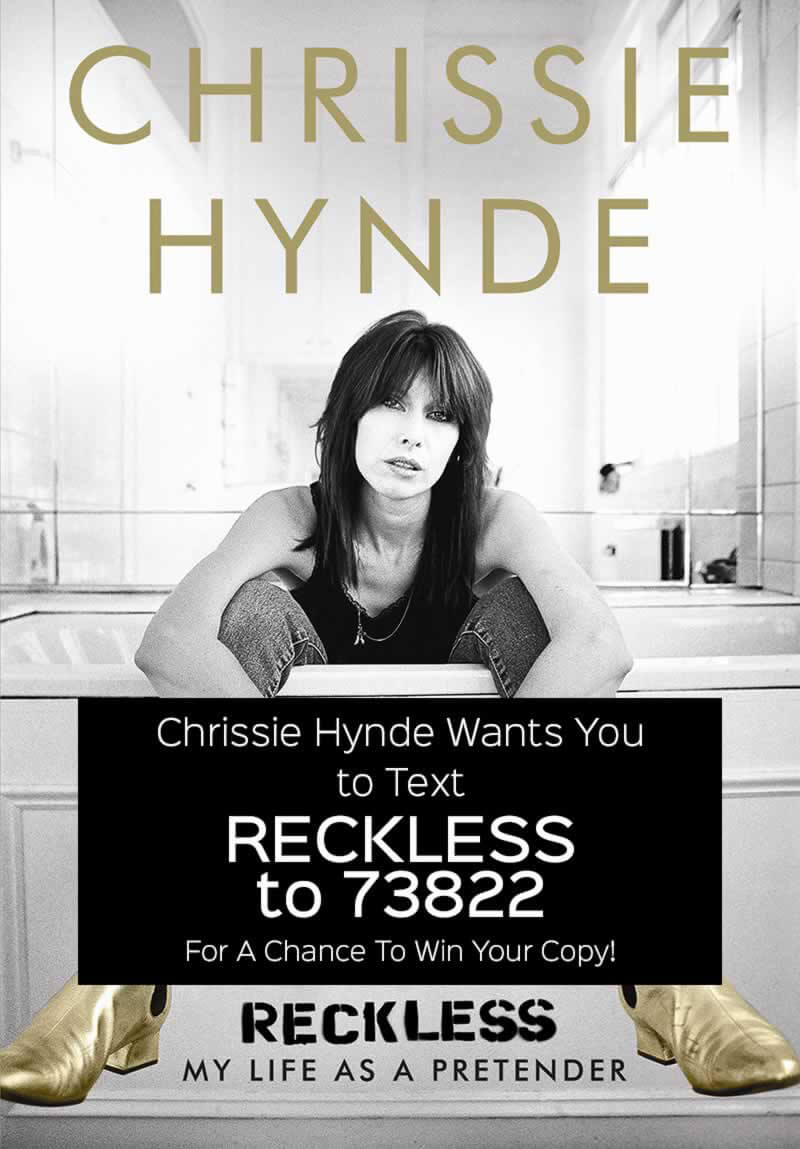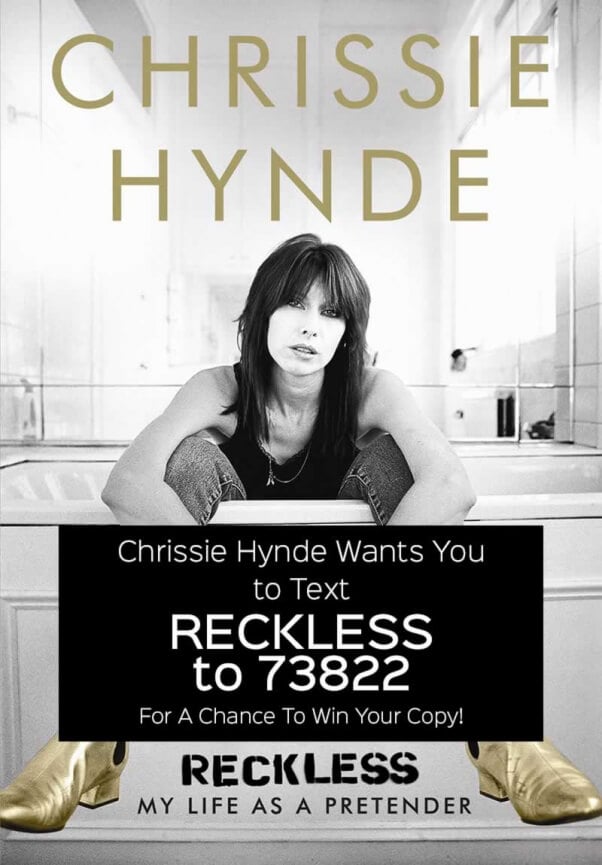 To enter for a chance to win a copy of Reckless, simply text RECKLESS to 73822 between September 23 and October 7. One winner will be chosen at random. Message and data rates may apply. Full terms are at http://peta.vg/txt. As an alternative to entering contests via text message, where text messaging is offered as a method of entry, you can fill out this form to submit your entry.
The contest ends on October 7, and one winner will be chosen on October 8. By entering, you are acknowledging that you have read and you agree to our privacy policy and terms and conditions. Open to U.S. residents only. No purchase necessary. Void where prohibited by law.