Since its first television series debuted in 1966, the Star Trek brand has long been the lynchpin of the science-fiction zeitgeist. William Shatner became a household name as the original Captain James T. Kirk and has embraced his part as a pop-culture icon, to the delight of his fans. Events and fan experiences are held every year, and William often takes part. But before he heads to his next event, he's sent a letter to Frank J. Del Rio, president and CEO of Norwegian Cruise Line Holdings, regarding the Norwegian Jade's upcoming Star Trek: The Cruise. Although William won't be on this voyage, he wanted Mr. Del Rio to know that in tourist-driven "swim with" programs, dolphins are denied everything that's natural and important to them.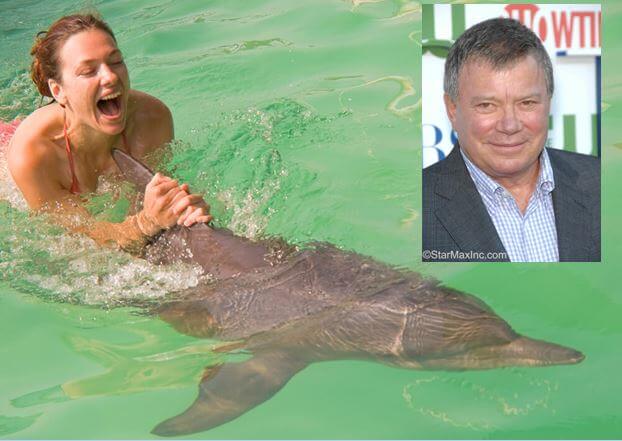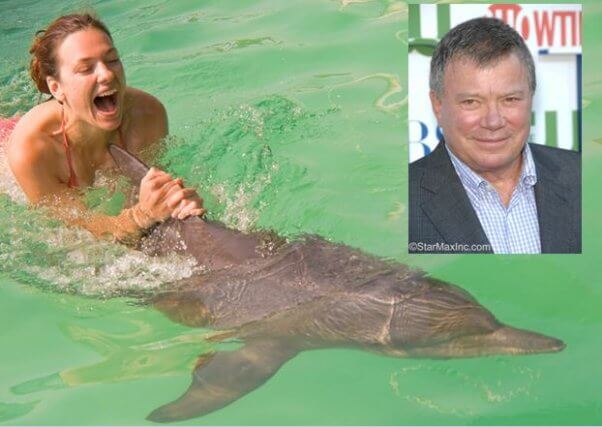 © iStock.com/helovi | William Shatner: © StarMaxInc.com
Vacationers who are captivated by dolphins often unwittingly contribute to a cruel industry by buying a "swim with dolphins" excursion. These fascinating marine mammals live in misery long after travelers return home with their pictures and memories. In the wild, dolphins swim vast distances every day in large pods, and they use echolocation to navigate. They deserve to be able to do all this and much more, not to be imprisoned in pitiful, barren, makeshift lagoons and forced to be ridden by strangers grabbing their fins.
William's letter read, in part:
Aboard the USS Enterprise, it was Captain Kirk's duty "to explore strange new worlds, to seek out new life and new civilizations" in order to advance and diversify our own. The exploitation of any species for profit and entertainment would have violated the Prime Directive.
What You Can Do
Review PETA's factsheet to learn more about using marine mammals for entertainment.
Cruise Lines International Association is the world's largest cruise-industry trade association. Ask it to take an ethical stand by urging its members to stop promoting "swim with" programs.
The Florida-Caribbean Cruise Association strongly defends this cruel moneymaker. Please let the organization know that you disagree.
Never patronize one of these programs, and ask every cruiser you know not to buy a "swim with" excursion.