You'd have to be pretty coldblooded to boil a live crustacean. And that's exactly what two PETA members were aiming to prove as they were willingly "boiled alive" in a giant pot outside the Maine Lobster Festival in Rockland on Wednesday.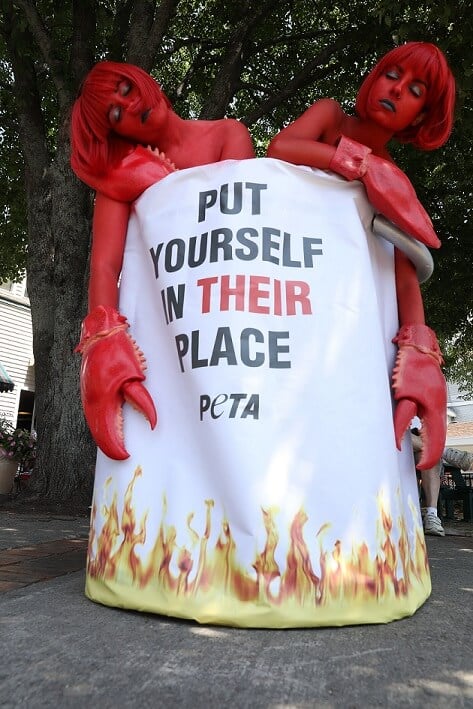 Lobsters who are callously thrown into boiling water do what any of us would do: try frantically to escape. They whip their bodies wildly, scrape the sides of the pot, and fight for their lives.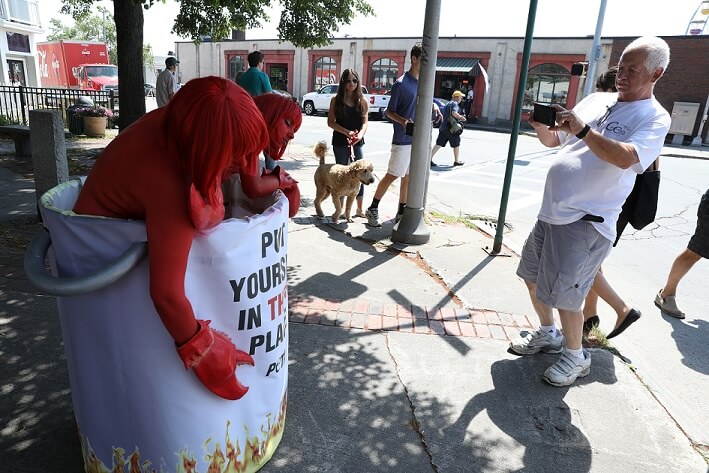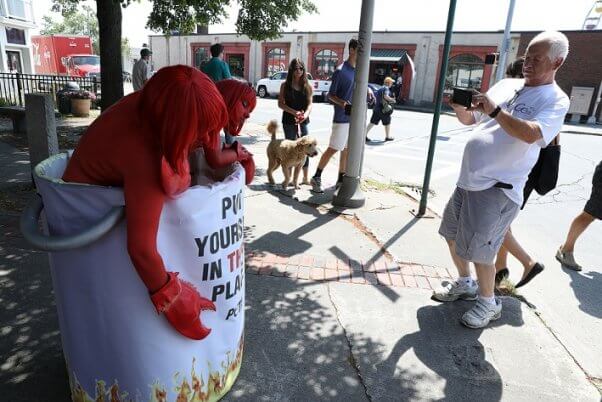 Like humans, lobsters have a long childhood and an awkward adolescence. They also carry their young for nine months and can live to be more than 100 years old. In nature, these intelligent and unique individuals use complex communication, pass down knowledge from one generation to the next, and take long-distance seasonal journeys.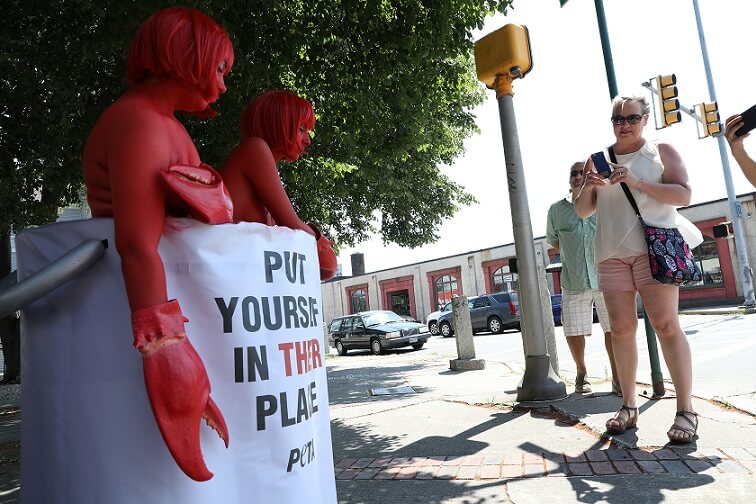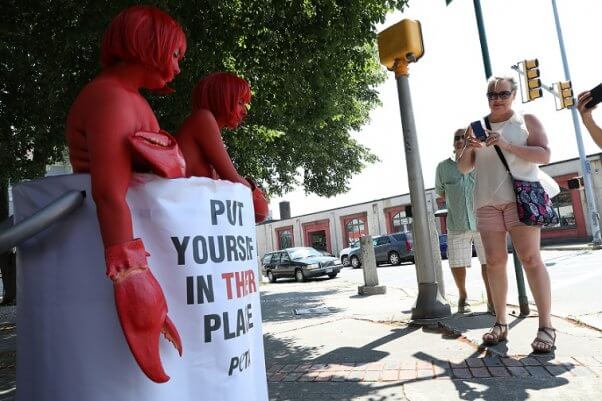 Another animal advocate had a shell of a time at the Annapolis, Maryland, Crab Feast: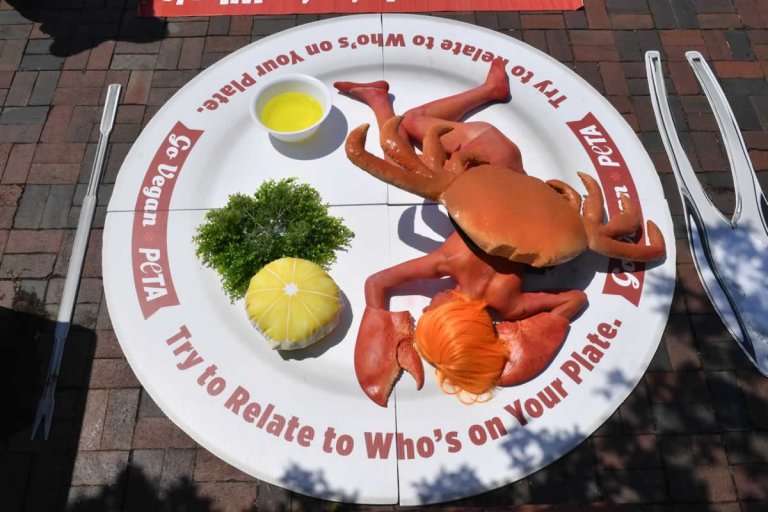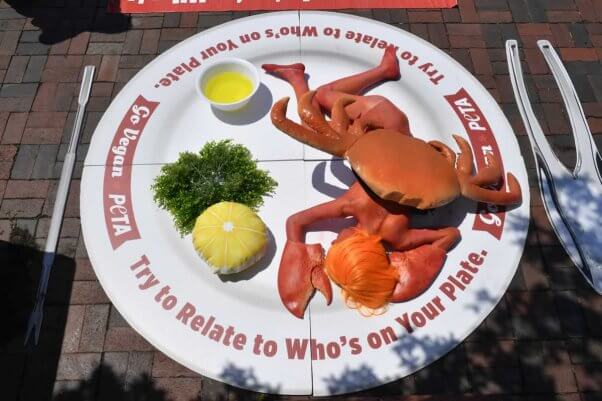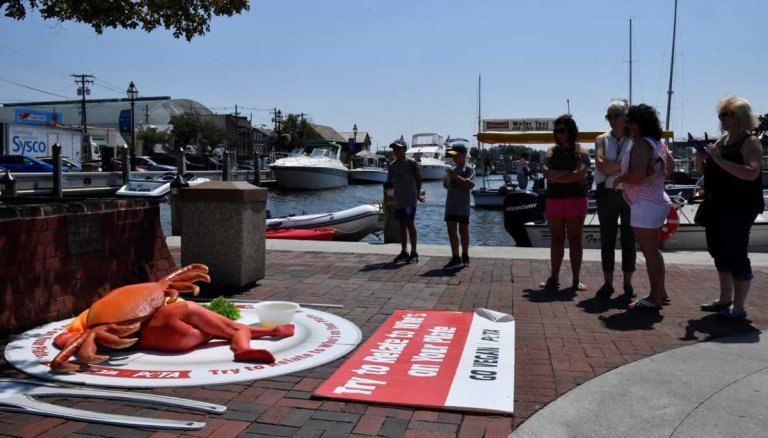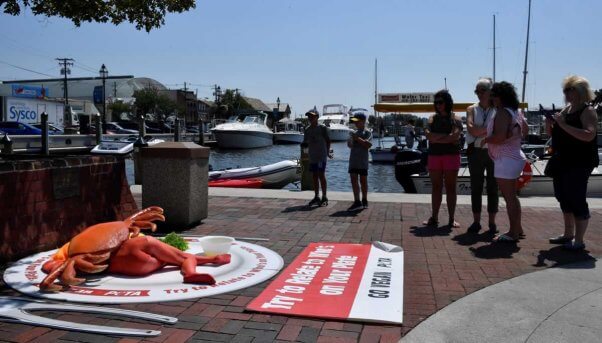 Crabs are crafty crustaceans who care for their young, retain information and learn from their mistakes, and have well-developed senses of sight, smell, and taste—and they can feel pain.
Don't be selfish: Protect shellfish. Take PETA's "Pledge to Be Vegan!"—and try some of our favorite faux fish today.