Two tiger cubs used by longtime animal exploiters Siegfried & Roy recently died, reportedly of kidney failure. The PETA Foundation's wildlife veterinarian says it's highly unlikely for two young and otherwise healthy cubs to succumb to kidney infections—unless the infections were caused by unusual exposure to a highly pathogenic organism or the disease wasn't caught and treated in a timely manner.
White and golden tigers like the two who died are notoriously inbred, and the underlying cause of the kidney infections may even be linked to a congenital disease resulting from irresponsible breeding.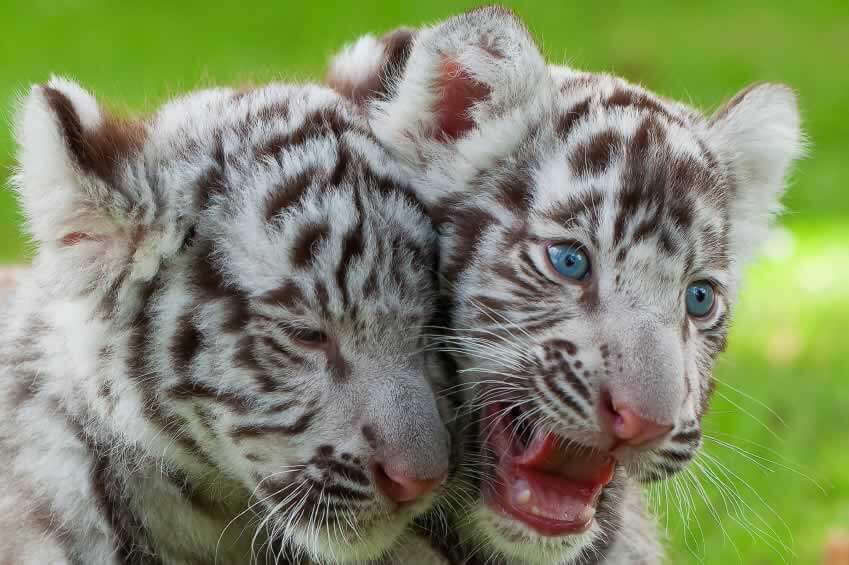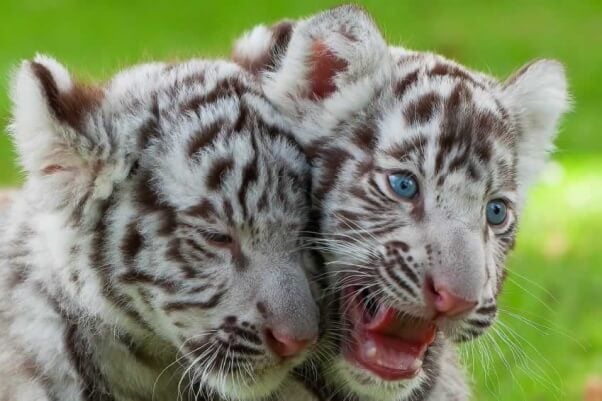 © iStock.com/nattanan726
Siegfried & Roy aren't the only ones putting animals at risk. In other news:
Infamous roadside zoo Hollywild Animal Park continues to flout animal-welfare regulations. The most recent U.S. Department of Agriculture (USDA) inspection of the zoo found a litany of new serious issues, including the death of an alpaca and her baby, both of whom died of unknown causes last summer. Several alpacas who weren't sheared endured temperatures of up to 100 degrees, while another was found to be severely underweight. Bears were confined to tiny, cramped concrete dens so small that they couldn't stand on their hind legs, and one had no choice but to lie in her own feces. A tiger was found caked in filth, confined to a muddy enclosure filled with feces and urine.
Don't be fooled by its grandiose name: Michigan's Summer Wind Farms Sanctuary was cited for animal-welfare violations 147 times in the last two years. Bears were found living in enclosures littered with feces and rotting food, rats were running rampant, and zoo personnel didn't even notice that a cougar had crusty skin lesions. PETA has filed a lawsuit against the USDA for renewing Summer Wind Farms' exhibitor's license despite extensive and repeated Animal Welfare Act violations.
New video taken at the deplorable Cherokee Bear Zoo (CBZ) shows a bear struggling to put weight on his or her front leg. Bears held captive at CBZ are confined to cramped concrete pits, deprived of the soft substrate that they need for digging, and susceptible to developing painful early onset arthritis. We're asking the USDA to step in and require that the roadside zoo provide the injured bear with veterinary care.