Once, Magdalena had two perfect, identical ears. But that was before she spent weeks, or perhaps even months, outside fending for herself in rural Virginia. Now, a large section of her left ear is missing, giving her the appearance of a paper doll clumsily cut out by a small child.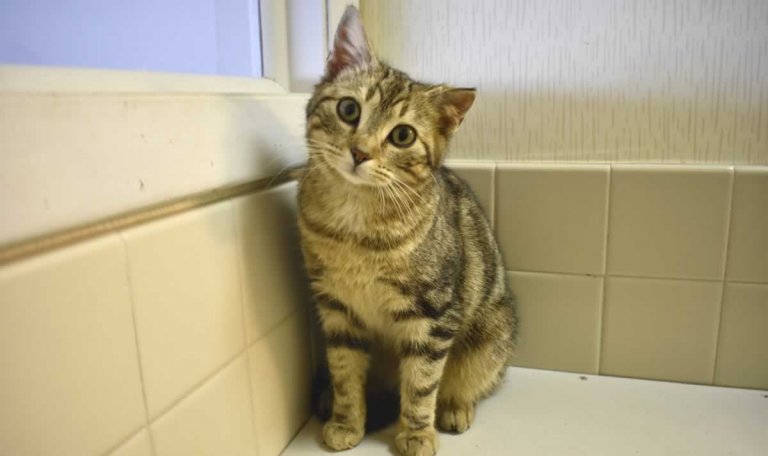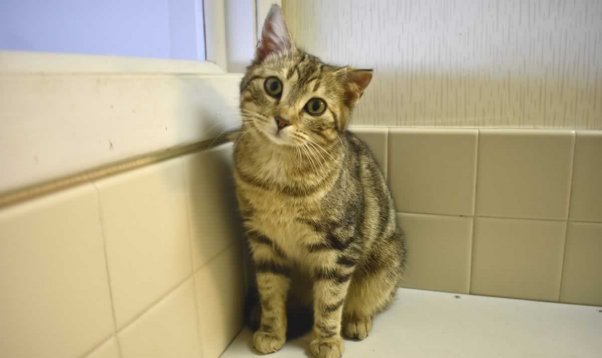 No one knows exactly what happened to the 8-month-old kitten's ear. What we do know is that she was lucky to beat the odds. Kittens like Magdalena are especially vulnerable to the many dangers that outdoor cats face, including parasites, deadly contagious diseases, exposure, speeding cars, loose dogs and other predators, and cruel people. About 75 percent of stray kittens don't survive beyond six months, according to a study published in the Journal of the American Veterinary Medical Association, which is why it's important to get them—and all homeless cats—off the streets.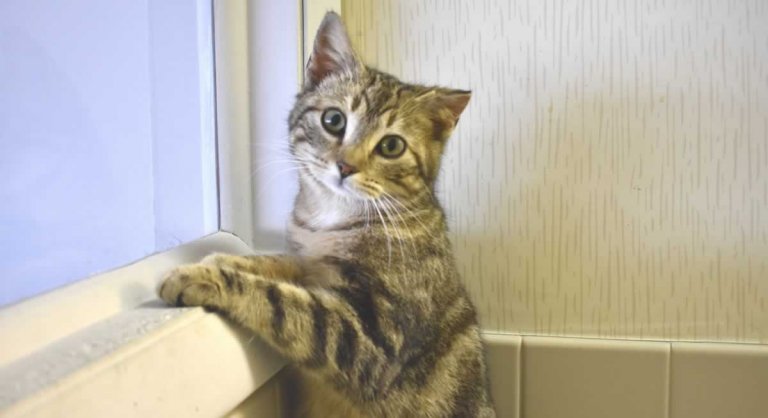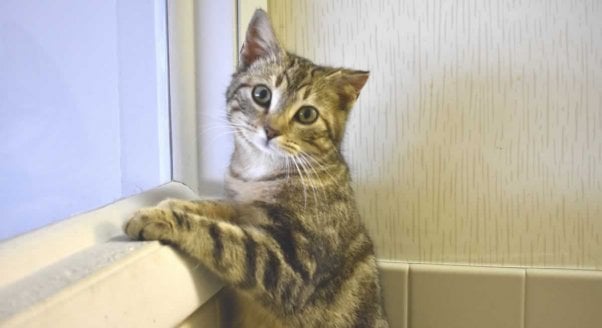 That's what the woman who found Magdalena did. She suspected that someone had abandoned the pretty little tabby near her home, so she started putting out food to earn the cat's trust while asking around to see if she lived with any of her neighbors. When nobody claimed her, she called PETA.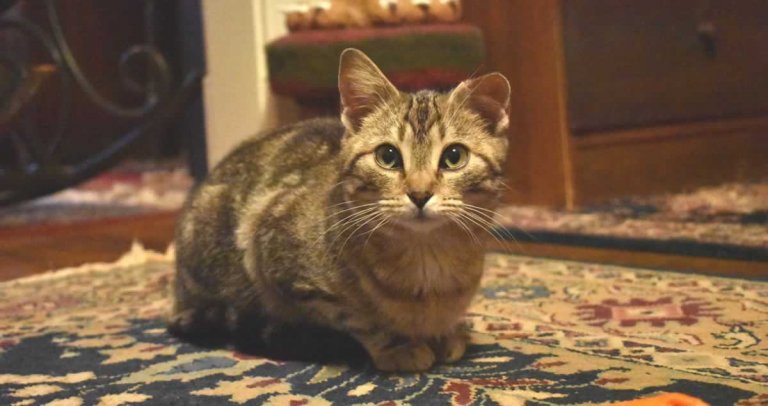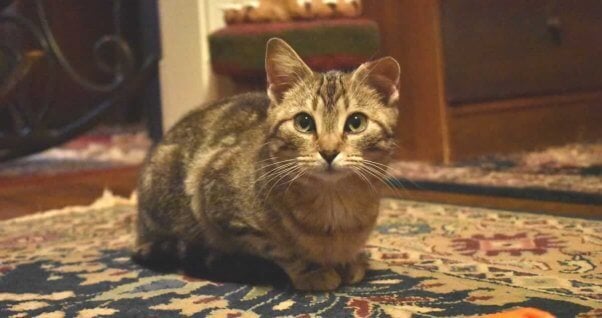 Magdalena was a little skittish at first—if that mangled ear is any indication, not everyone she encountered while she was on the streets had good intentions—but within a few days in her foster home, she was already coming out of her shell. Now that she's settled in, she's showering her foster mom with affection, almost as if she's thanking her for providing her with a safe haven.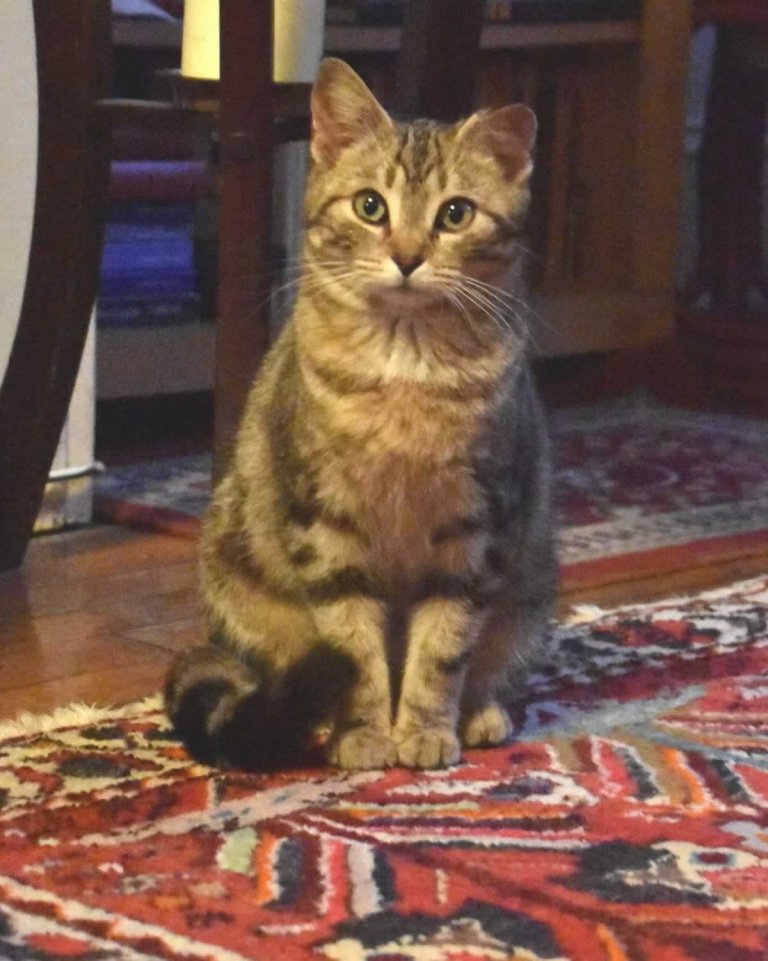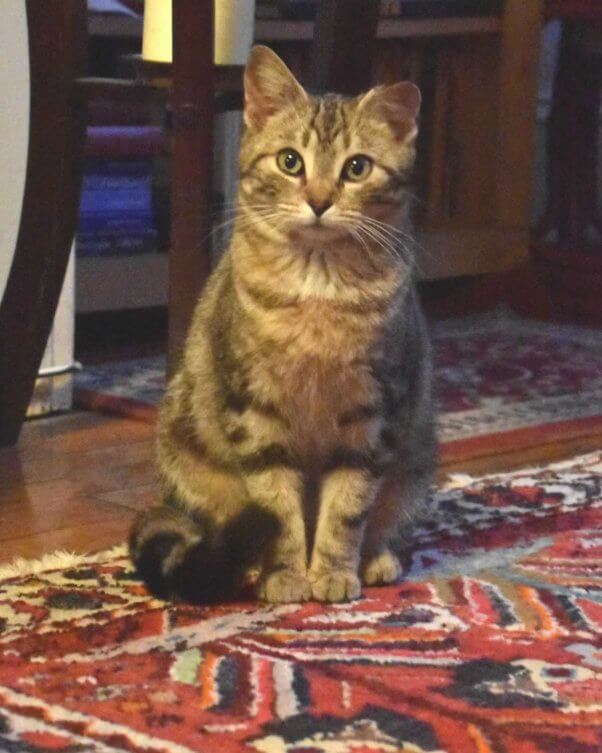 Would you like to earn Magdalena's eternal gratitude? E-mail [email protected] to find out how to give this sweet kitten the loving family and home that she's been looking for.