A whistleblower has contacted PETA to report dangerous working conditions, apparently injured animals, and animal attacks on humans at The Garold Wayne Interactive Zoological Park (G.W.) in Oklahoma. This seedy roadside zoo has been on our radar for years, and the miserable conditions that the whistleblower is reporting appear to be par for the course at G.W.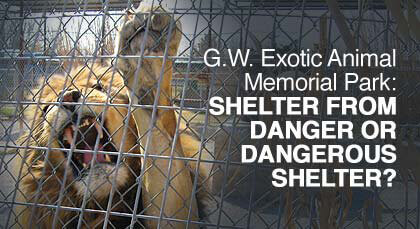 In a sworn affidavit, the whistleblower, who was employed at the zoo but quit after just one day, reported observing a yellow python whose spine was allegedly crushed after staff tried to mate her with a boa constrictor. The python was seemingly left in a kiddie pool to suffer, and when the whistleblower asked if the snake would die, another staff member responded, "Yeah, probably." The whistleblower also said that she observed a baboon who seemed to have an injured arm and was limping as he moved about his cage, among other injured animals.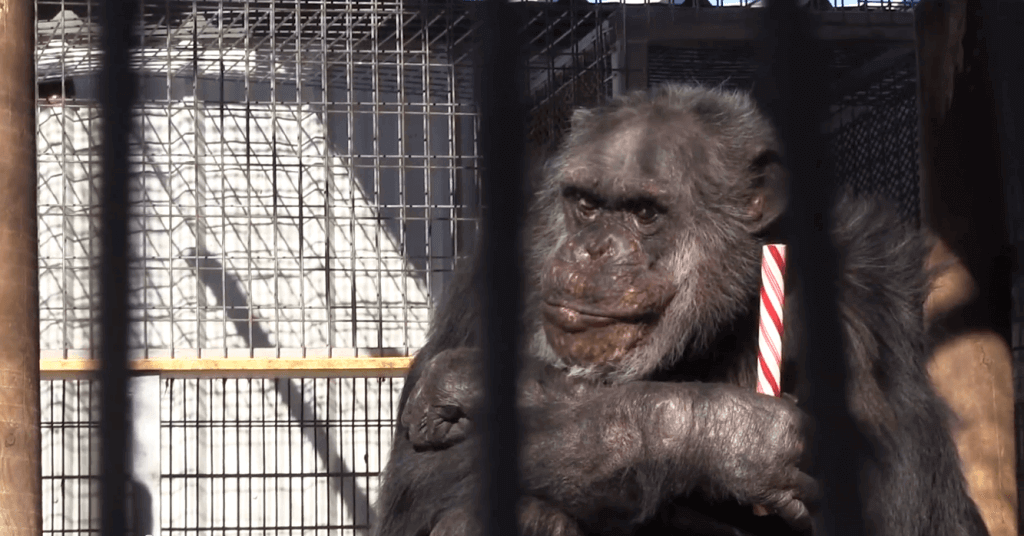 The whistleblower reported being ordered to handle a skunk with no protective gloves, even after the animal appeared to become agitated and bit the whistleblower, necessitating a trip to the emergency room. Another staff member apparently reported to the whistleblower that she had been attacked by a monkey two days earlier, and the park's operator, Joe Schreibvogel, apparently even reported having had his "ass handed to him by a tiger."
Employees with no training were reportedly also expected to enter enclosures with no barriers between themselves and a hyena, an exotic cat, and other animals. Another complainant reported seeing a juvenile big cat bite two members of the public. Last year, an employee nearly lost her arm in a tiger attack.
Considering the mountain of citations and fines that G.W. has racked up, it seems that this latest round of accusations represents business as usual. PETA has filed formal complaints with both the U.S. Department of Agriculture and the Occupational Safety & Health Administration alerting the federal agencies to the reported dangerous and cruel conditions at this notorious facility.