Update (April 8, 2022): On February 28, 2022, the U.S. Department of Agriculture (USDA) issued Kathleen Futrell, owner and operator of Waccatee Zoo, a citation and a penalty of $7,800 for multiple alleged violations of the federal Animal Welfare Act.
The alleged violations include failing to provide multiple animals with overgrown hooves with veterinary care, including a Dall ram who had thick layers of crusting above each hoof and ulcerative lesions with fresh blood on all four legs, suggesting that the condition had been ongoing and was overlooked, and failing to provide two aoudad sheep who were limping with veterinary care.
The alleged violations also included failing to supply multiple animals with potable water. One water receptacle was found with murky green water in it, and another contained cloudy brown water and clumps of an unknown material.
Update (December 22, 2021): Following the death of Lila the tiger and many accounts of other suffering animals, PETA and two concerned citizens who have visited the roadside hellhole have given Waccatee Zoo a notice of their intent to sue under the federal Endangered Species Act (ESA).
The ESA requires that all potential plaintiffs provide potential defendants, the secretary of the interior, and the U.S. Fish and Wildlife Service with their notice of intent to sue at least 60 days in advance of filing. PETA's notice offers Waccatee an opportunity to avoid the suit if it allows us to arrange the placement of ESA-protected animals at reputable facilities where they can get the care that they need.
Among other allegations listed in the 35-page notice, PETA cites the following:
Inadequate veterinary care for Lila the tiger, among other failings, led to the endangered tiger's death at the facility earlier this year. She had spent months wasting away, losing fur, and pacing inside her cramped cage.
Endangered parrots are confined to cramped, unsanitary cages, where they can barely open their wings fully, let alone fly. Parrots at Waccatee allegedly exhibit abnormal feather-plucking behavior, indicating psychological distress likely caused by solitary confinement and environmental deprivation.
Visitors regularly observe the facility's lions, Princess and Simba, pacing back and forth in small and unsanitary cages. They, too, live in solitary confinement, even though lions are highly social animals.
Update (March 1, 2021): PETA has fired off a letter to Waccatee Zoo owner Kathleen Futrell seeking answers regarding Lila, an ailing tiger who was the subject of a PETA campaign because of her ill health and is now confirmed dead. We're calling on Waccatee to release Lila's veterinary records and surrender the remaining big cats it imprisons to accredited sanctuaries, where they can finally receive the proper care that they've long been denied.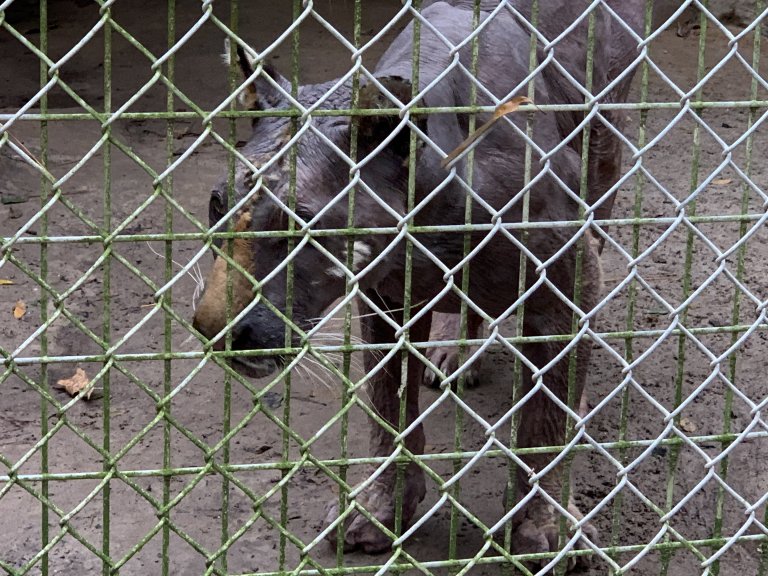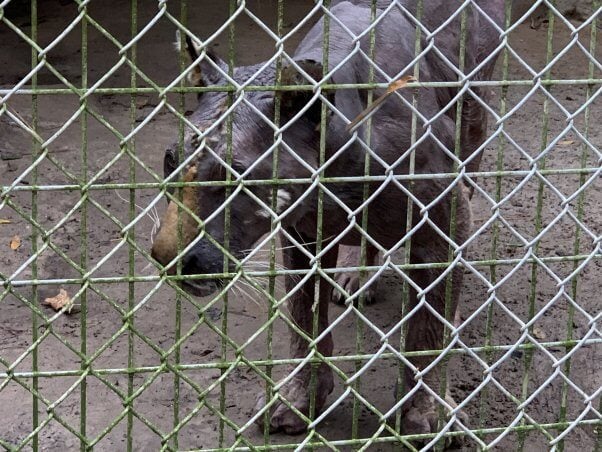 After months of wasting away, losing fur, and turning in endless circles inside her dismal cage, Lila has died.
Nothing can undo Lila's suffering, but PETA is calling on the seedy roadside zoo to release the other big cats and end theirs.
PETA first alerted the U.S. Department of Agriculture (USDA) to Lila's condition in February 2020 and asked the agency to investigate her situation at Waccatee. Nothing changed.
Throughout 2020, PETA submitted eight additional complaints to the USDA, each documenting how Lila's condition was continuing to deteriorate. She was frequently seen pacing back and forth in her dismal enclosure, a sign of psychological distress. In December 2020, we notified both the USDA and local animal control officials in South Carolina that Lila was completely bald, had lost a significant amount of weight, and had poor muscle tone. Neither entity took meaningful action, and now Lila is dead.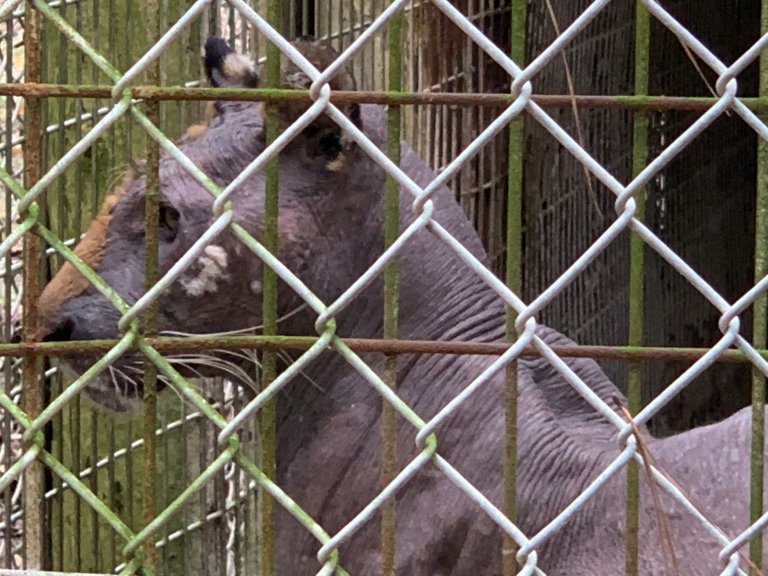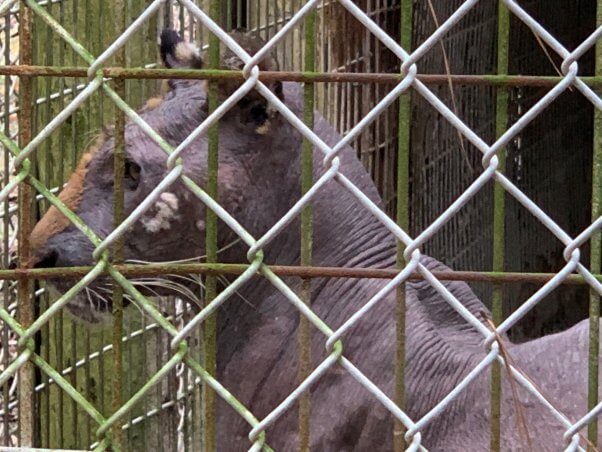 Take Action for Animals Suffering at Waccatee Zoo
It's too late for Lila, but other animals at Waccatee still need your help. This notorious facility has repeatedly failed the animals it exploits for profit. That's why you should never buy a ticket to any roadside zoo or sham sanctuary where animals suffer.
You can get involved today by reaching out to Waccatee directly and calling on it to surrender these long-suffering animals to reputable sanctuaries. PETA makes it easy: