Have you ever wondered how much you can do personally to effect change for animals? The citizens of the tiny town of Weldon, North Carolina, have the answer. After some of them expressed concerns at town board meetings about neglected and abused chained dogs in their community, Chief of Police Mark Macon and Mayor Julia Meacham took those concerns seriously.
"I found a dog that was tied to a porch had fallen off and hung itself several years ago," Chief Macon said. "[M]y concern [is] for the well-being of the animals."
After learning that Weldon was considering a tethering ordinance, PETA met with Chief Macon and Mayor Meacham to offer our support for a ban as well as our assistance with public education and enforcement. PETA's fieldworkers frequently work in Weldon, and we've seen firsthand the suffering of chained dogs there.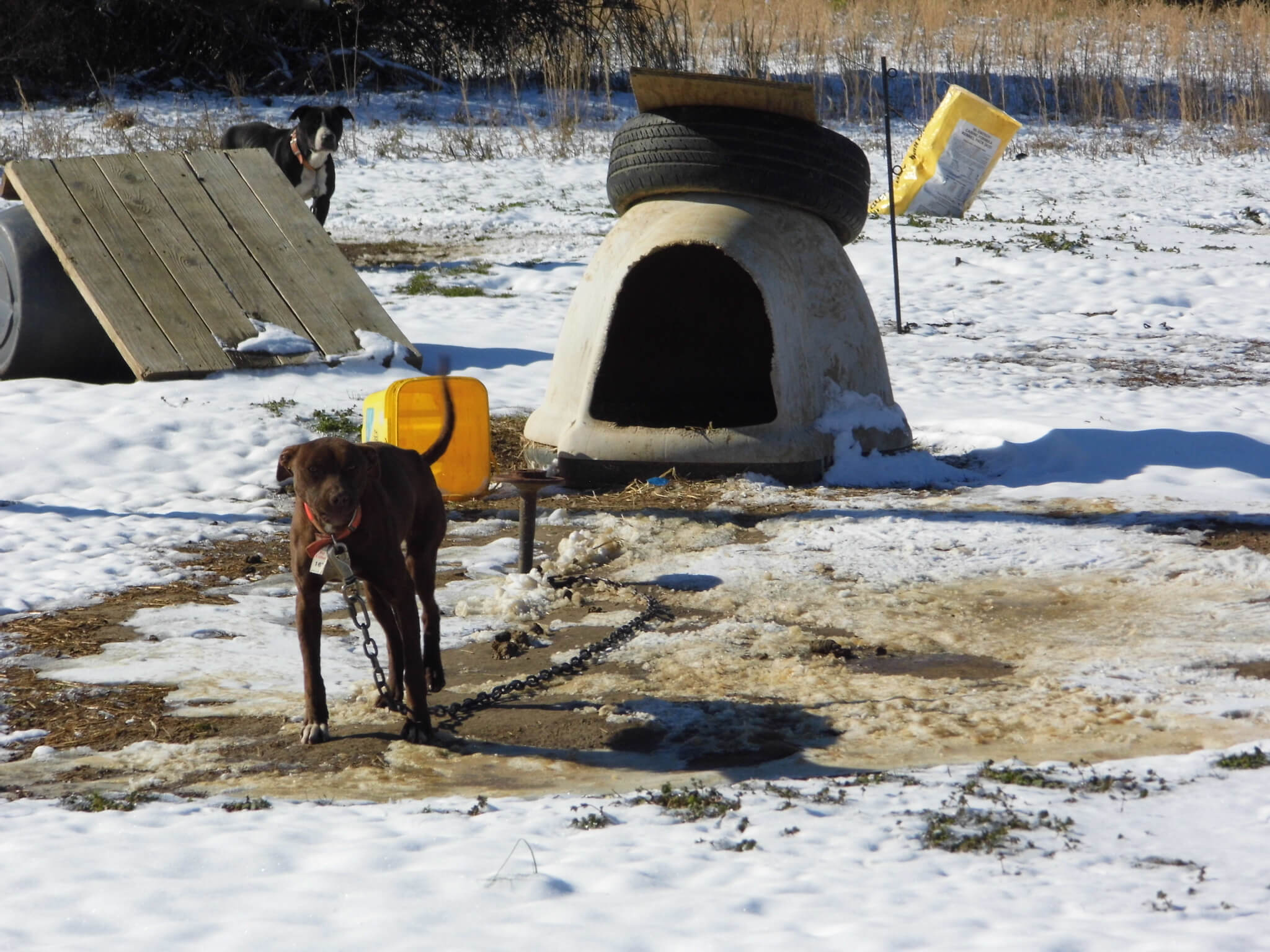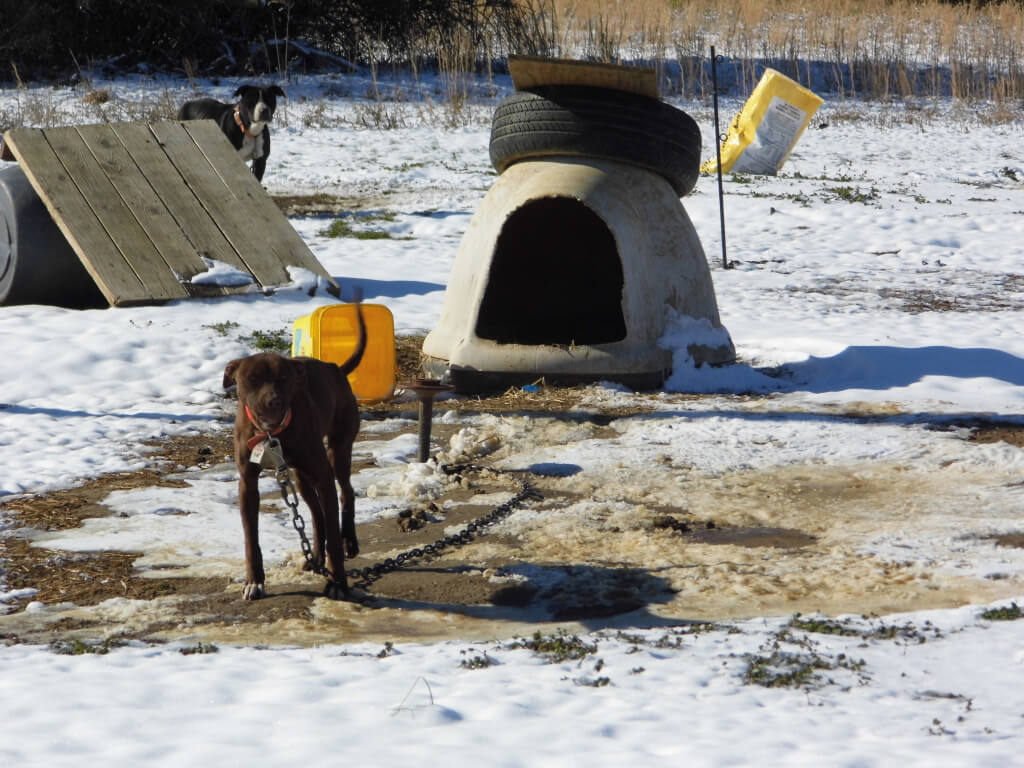 On April 1, dog defenders got their wish: Weldon enacted a total ban on chaining, one of the strictest anti-tethering laws in the state. Good to our word, PETA is providing assistance by going door to door educating residents about the new law, offering expert advice on transitioning "outdoor dogs" to the indoors, providing free transport and spay/neuter services, and more. Our vans are mobile billboards with magnets on them, and we've made identical magnets for the Weldon police cruisers in order to advertise the ban: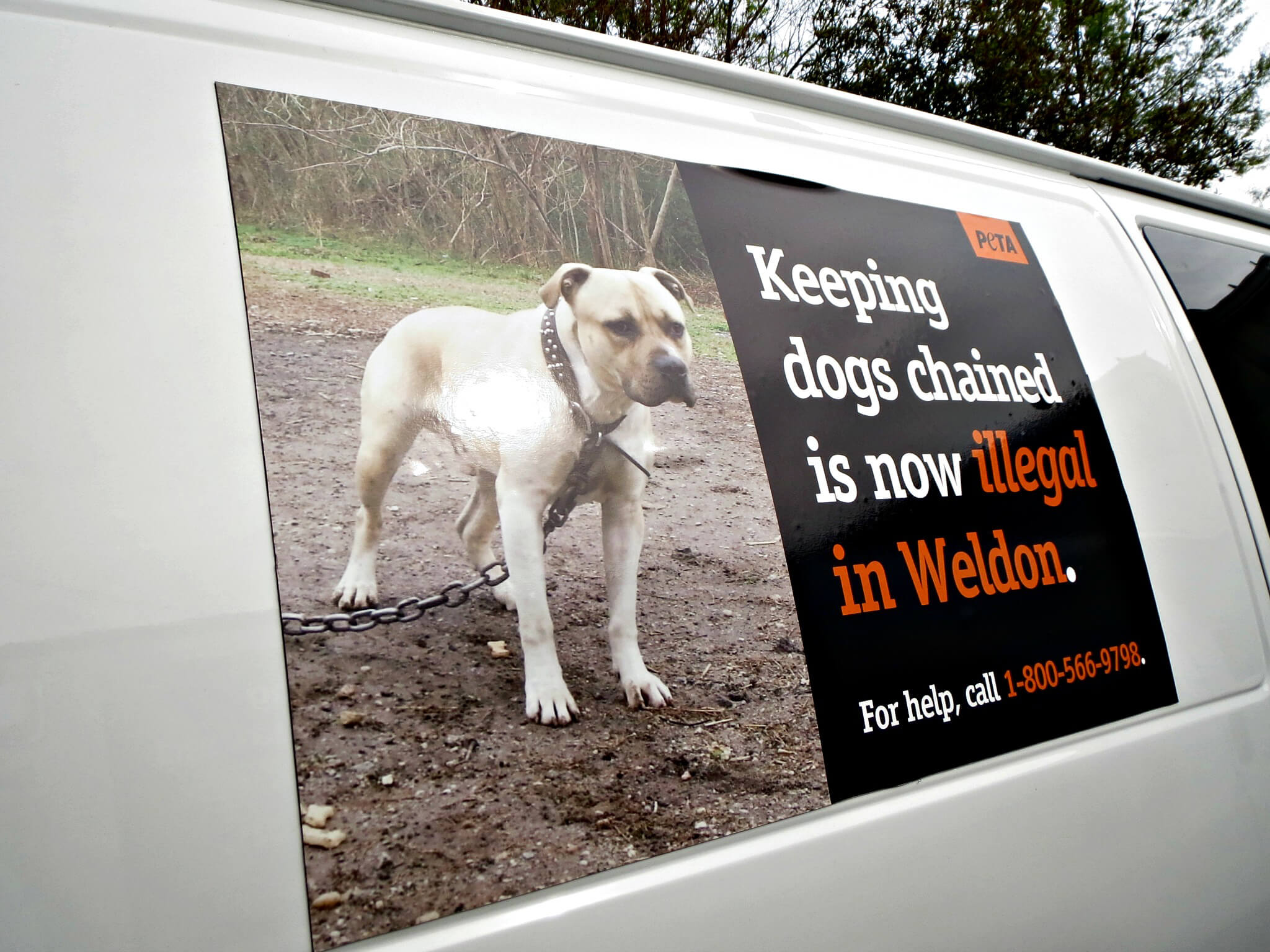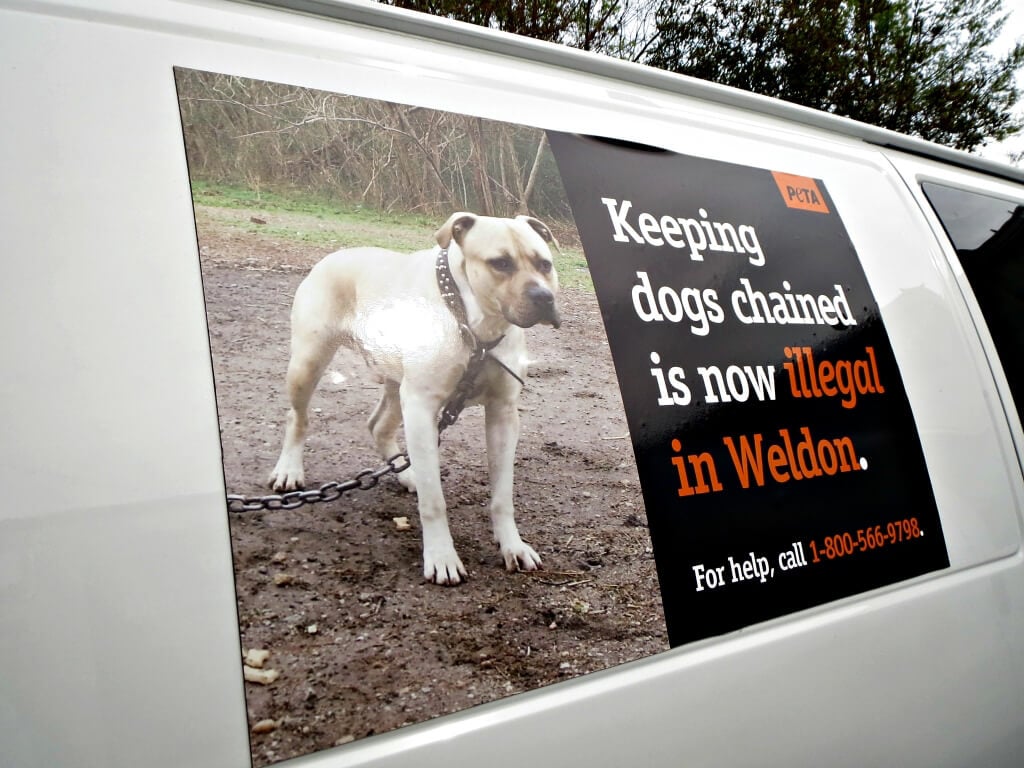 Even the Weldon Fire Department helped spread the word!
We also just erected this educational billboard: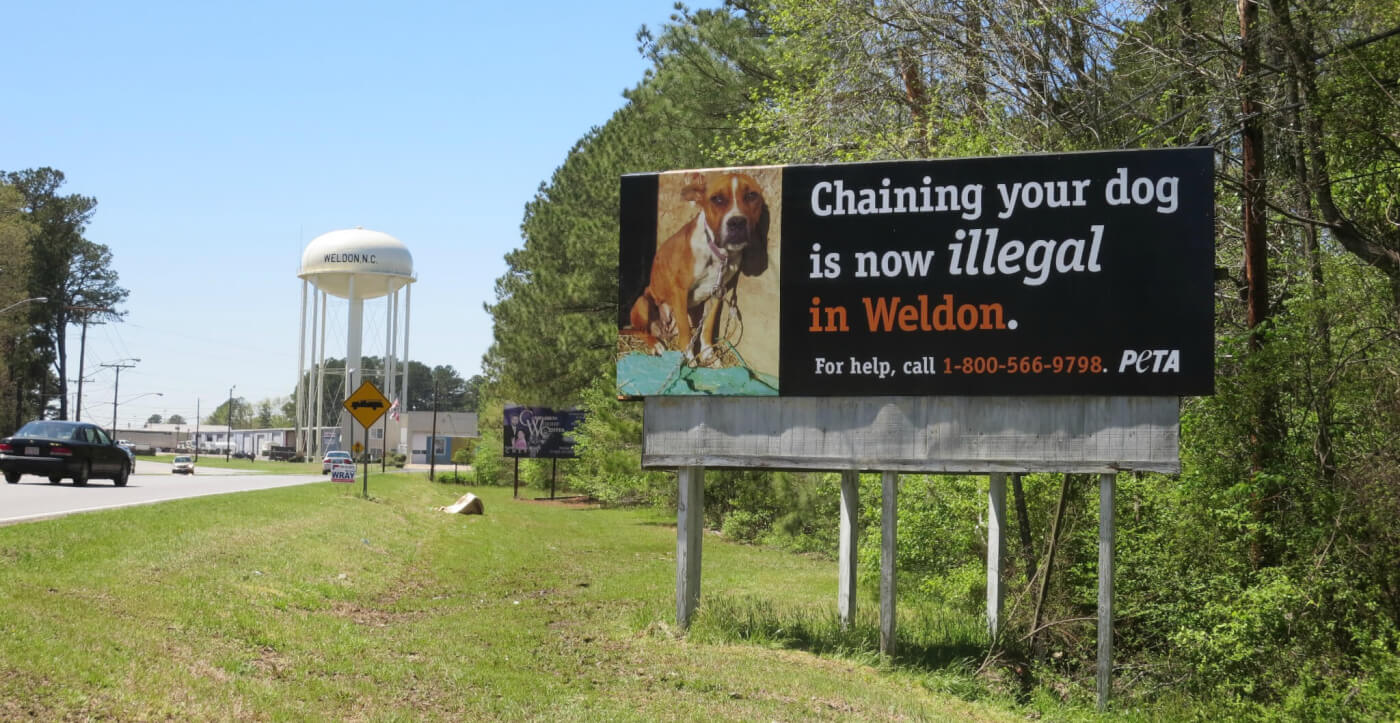 "Chained dogs are more likely to attack passersby, including children, so from a public-safety perspective, it is critical to enact a ban on chaining dogs now, before anybody in Weldon gets hurt," Chief Macon said. "Mayor Meacham and I will continue to work with PETA to determine the best ways of enforcing this essential new ban."
What You Can Do
If your town doesn't already have a law restricting or banning chaining, approach your city council about enacting one. We have all the information that you'll need to get started.