No matter whom you're cheering for in that other game on Sunday, we've got your pick for Animal Planet's Puppy Bowl XIV. PETA rescued pups Bear and Macchiato will be competing for Team Fluff and Team Ruff, respectively, as well as the title of MVP(uppy).
Bear and Macchiato were both turned over to PETA fieldworkers as puppies. Bear was born in an extremely impoverished area of North Carolina at a home with several dogs who were rarely allowed indoors. PETA's rescue team delivers medications, doghouses, and straw bedding to "outside dogs," such as these, and during one visit, Bear's family asked PETA to take him and try to find him a new home.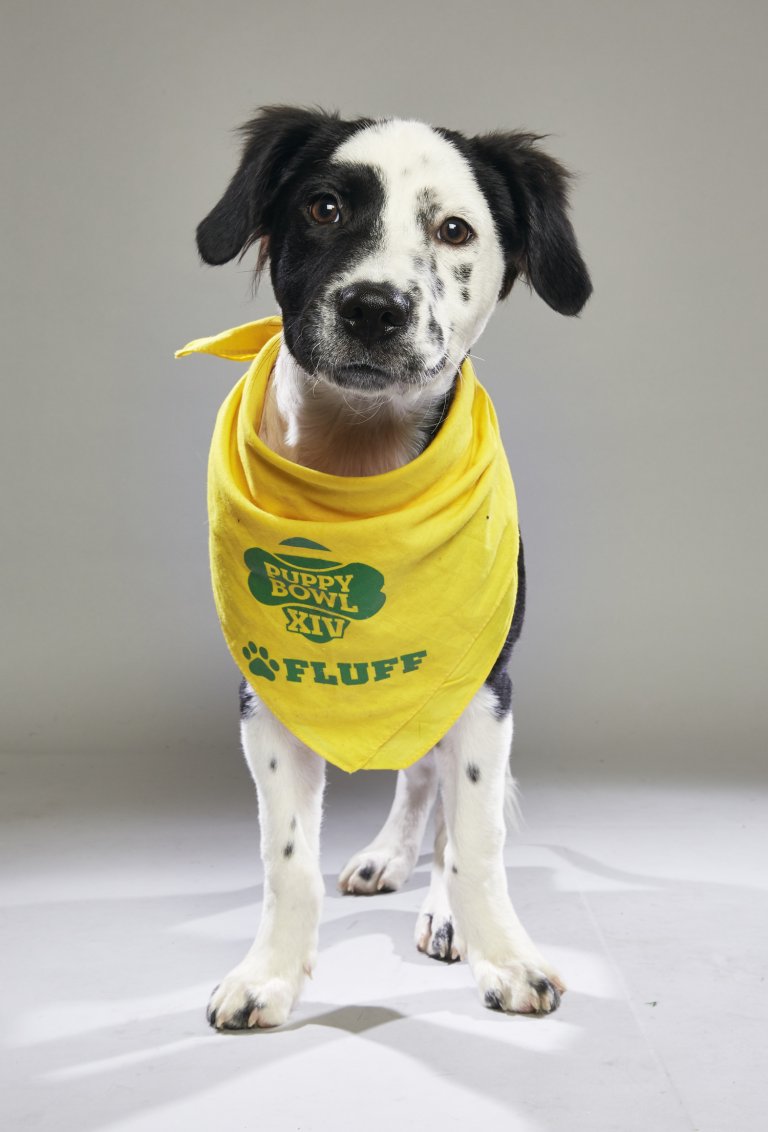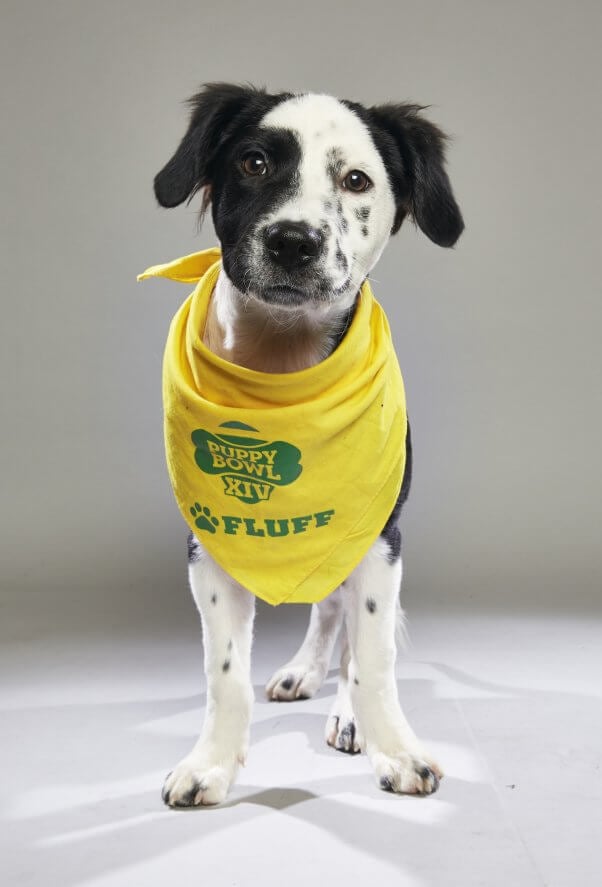 © Animal Planet
Fieldworkers found Macchiato's mother neglected and chained outside the home of a "backyard breeder" in Virginia in freezing temperatures with only the doghouse that PETA had given her to protect her from the elements. The breeder asked PETA to take the most recent litter, which included little Macchiato.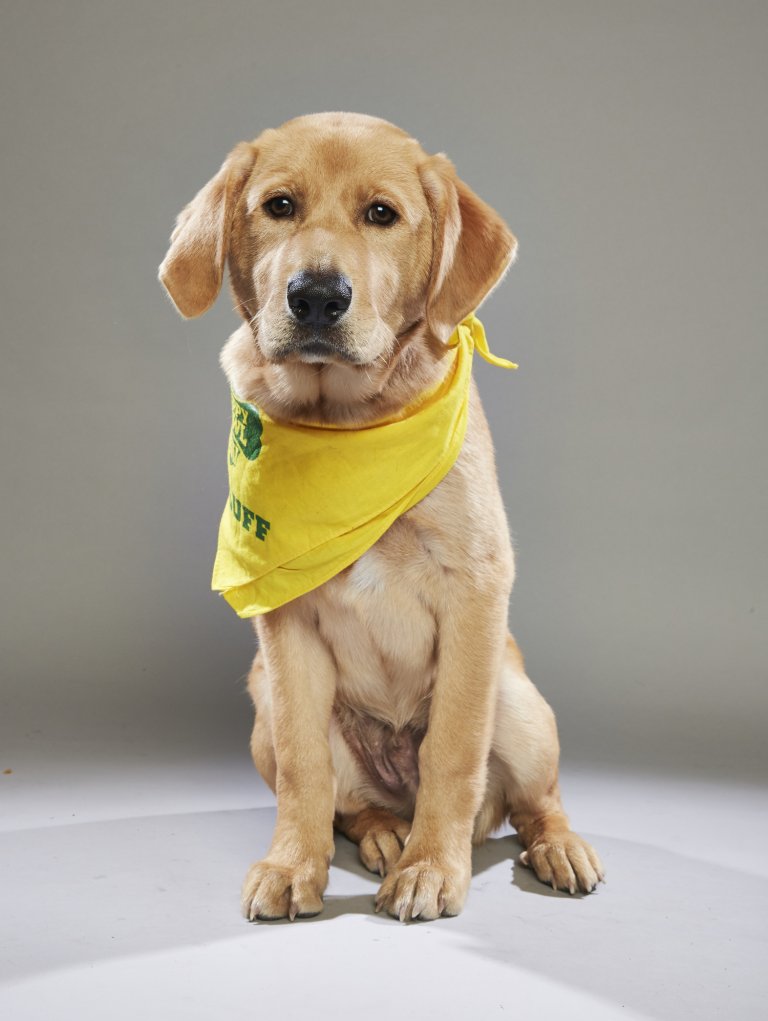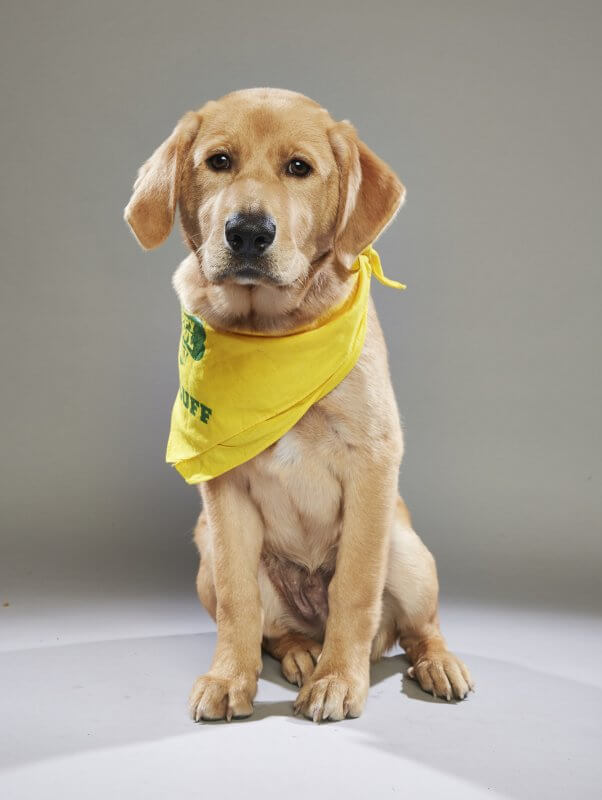 © Animal Planet
PETA is often called on to help suffering, aggressive, and otherwise unadoptable animals for whom euthanasia is the most humane option. But when we take in adoptable and treatable animals, including Bear and Macchiato, our partners at the Virginia Beach (VB) SPCA often help them find homes. And in this case, the shelter helped them find stardom, too.
Join us for a Tail-Gate Party to view the Animal Planet Puppy Bowl XIV

The excitement is just too much to handle! We hope to see you all at our Smartmouth Pilot House Tail-Gate Party, where you can meet the VBSPCA players and cheer them on as they storm the GEICO gridiron as Team Ruff and Team Fluff in the Animal Planet Puppy Bowl XIV.For more event details, click here: https://www.facebook.com/events/159219194721478/

Posted by Virginia Beach SPCA on Wednesday, January 24, 2018
All three of the VBSPCA puppies—whom fans will cheer for on Sunday as they compete against pups from shelters across the country—were adopted before the fame had time to go to their heads. But people who are ready to give dogs the lifetime of care and commitment that they need can always find adoptable animals of every age, breed, and size through their local shelters and rescues and on Petfinder.com.
Regardless of the outcome of the Puppy Bowl, every homeless dog who finds a permanent, loving family wins—and wins big.