At first glance, Coco looks like a frisky puppy. It's not until you notice her still-saggy tummy that you realize that Coco is actually a mom—and a recent mom at that. Sadly, almost certainly because of the appalling neglect that Coco was subjected to, all of her puppies died before PETA found her.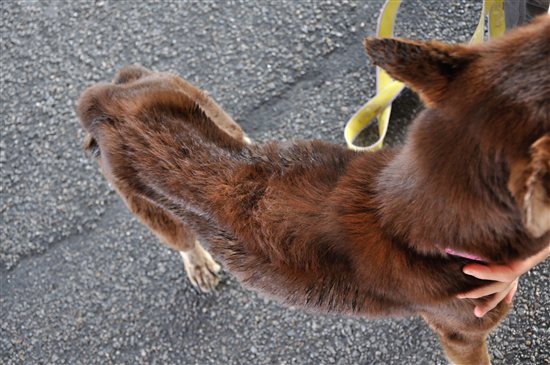 When PETA's fieldworker found her, Coco weighed just 19 pounds, less than half her expected bodyweight of 45 pounds. She was tied up outside with barely 2 feet of tether, with no food, water, or shelter, and heavily infested with fleas, roundworms, hookworms, and whipworms. In other words, according to the vet, she was not long for this world. After months of neglect and starvation, she was so anemic that the vet said she was a candidate for a blood transfusion and advised PETA's shelter workers to watch her closely in case her condition deteriorated further.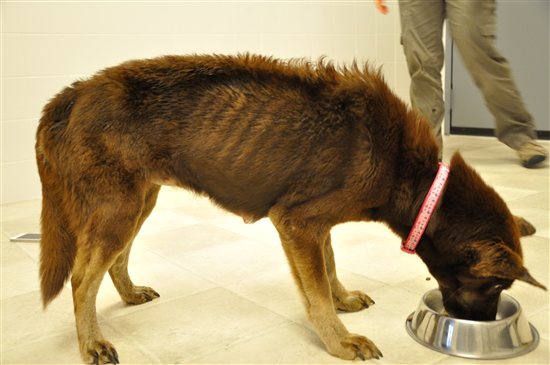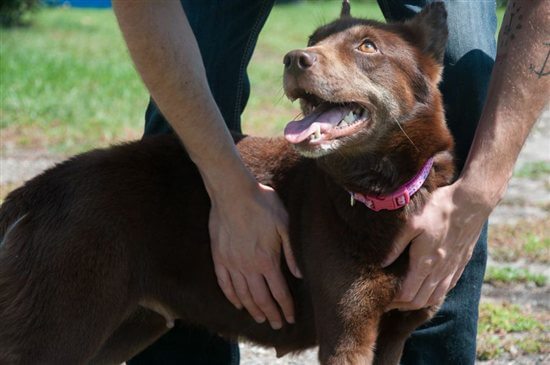 After just one week in PETA foster care, Coco gained more than 10 pounds and her chocolate brown fur started to shine. To see this happy, inquisitive, energetic dog lead the "pack" in a game of chase around PETA's Bea Arthur dog park at our Sam Simon Center headquarters in Norfolk, Virginia, you'd never believe that she was in such poor condition just a few weeks ago.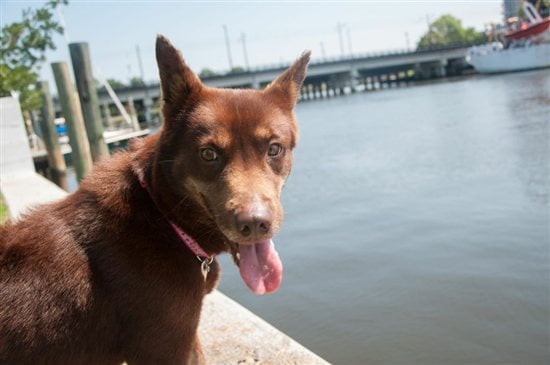 Would you like to put a little Coco in your life? Drop us a line at [email protected] if you are interested in making an already happy dog a happy dog forever. Coco is estimated to be about 2 years old, is exceptionally friendly and snuggly, gets along well with children as well as other dogs and cats, and will be spayed, vaccinated, and microchipped prior to adoption.