When PETA's fieldworkers found Wally, he was chained outside to a wire crate in the middle of winter. But the months-old puppy was barely recognizable as such due to a severe case of mange—a parasitic skin disease caused by mites—that left him looking more like a baby rhinoceros. He had lost much of his fur, and a secondary infection caused his thickened, scaly skin to become inflamed and itchy.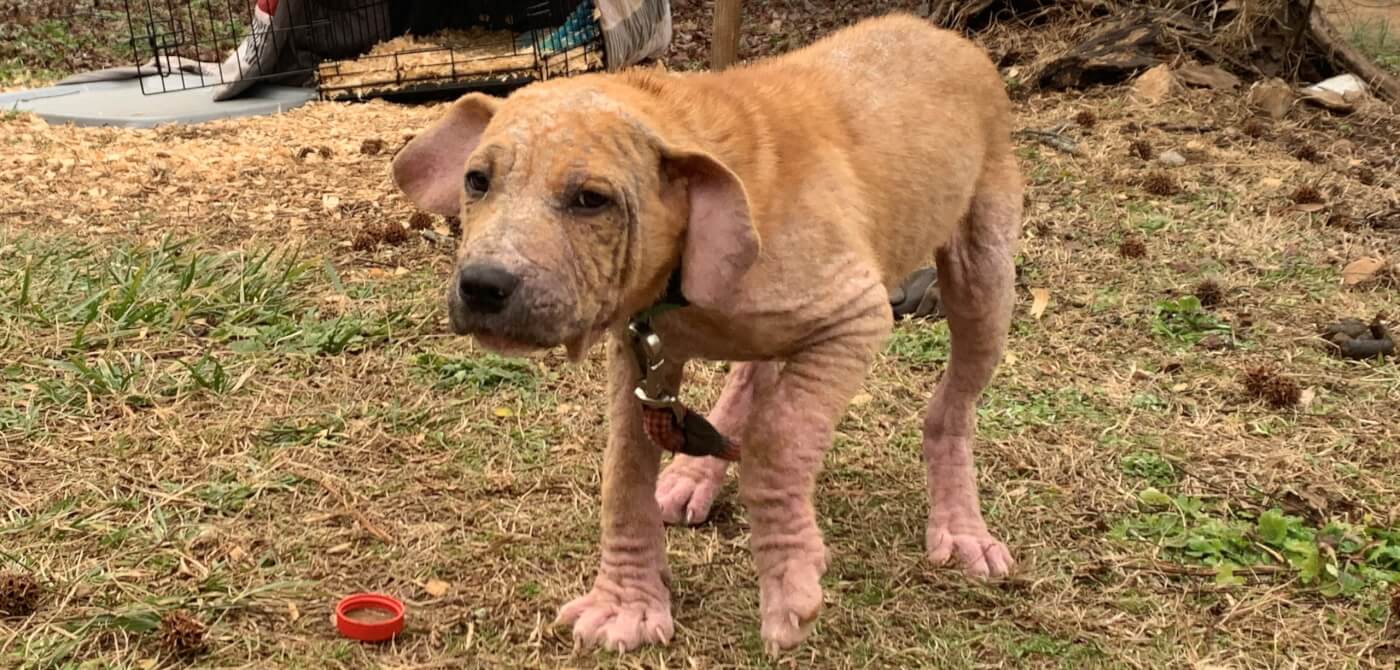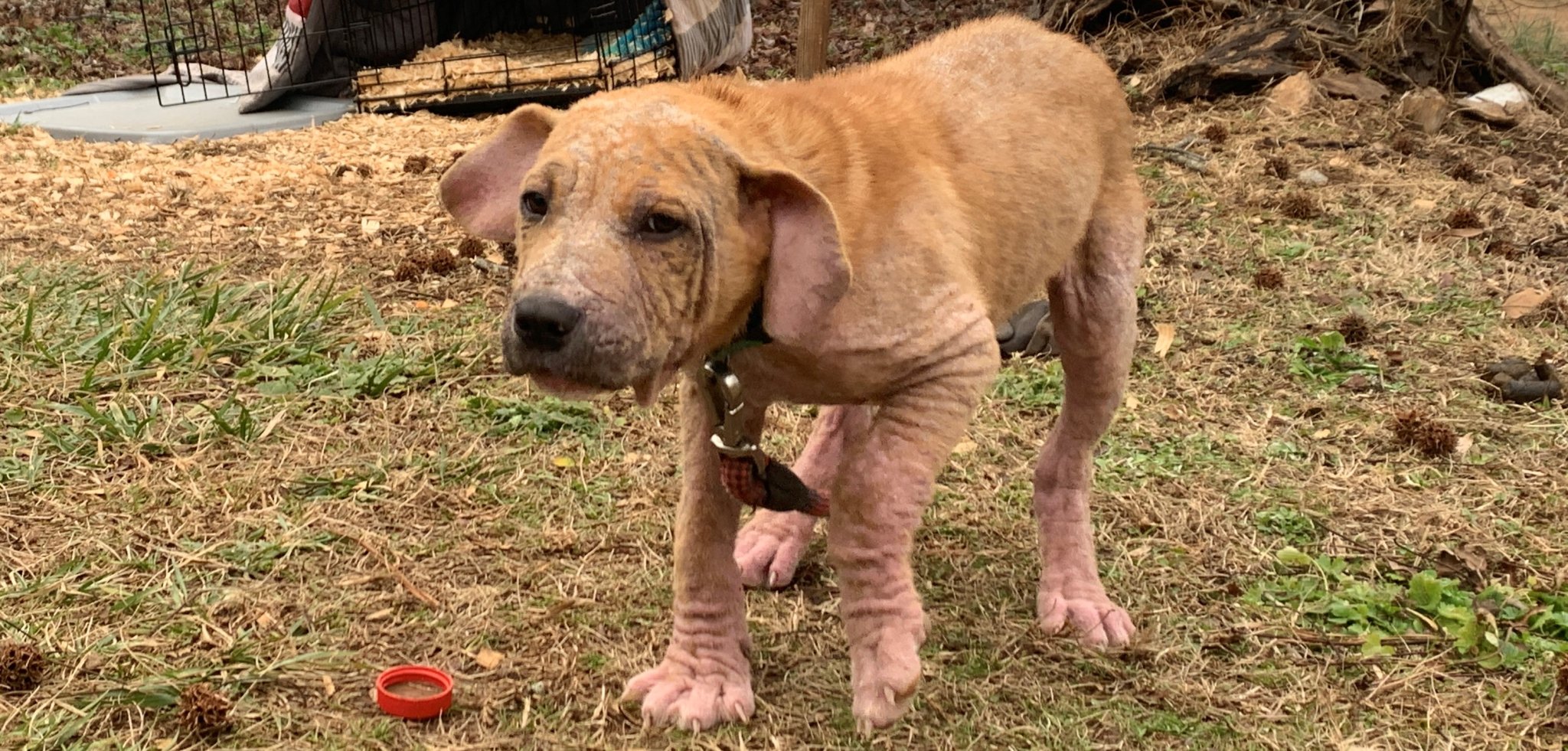 Wally should have been full of puppy energy, but instead, he was lethargic, miserable, and downright pitiful. His former owners couldn't even provide him with sufficient shelter, let alone get him the veterinary care he desperately needed, so they did the right thing and relinquished him to PETA.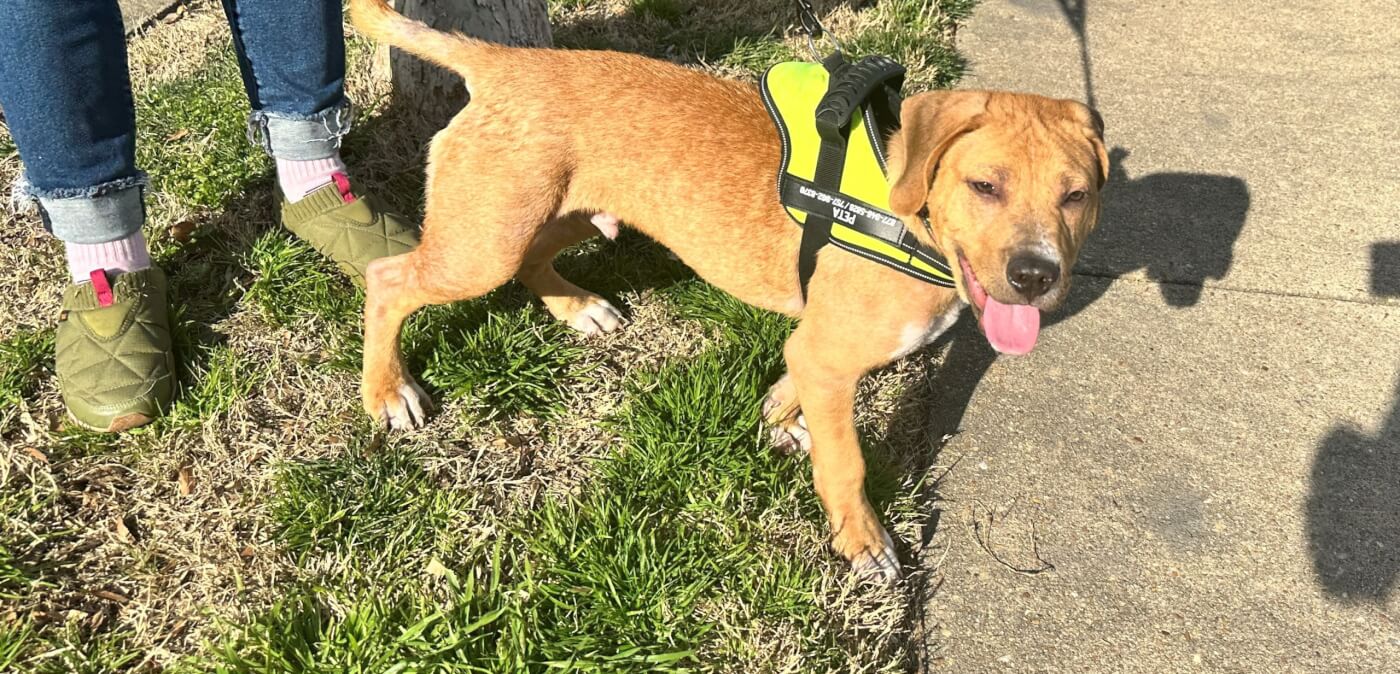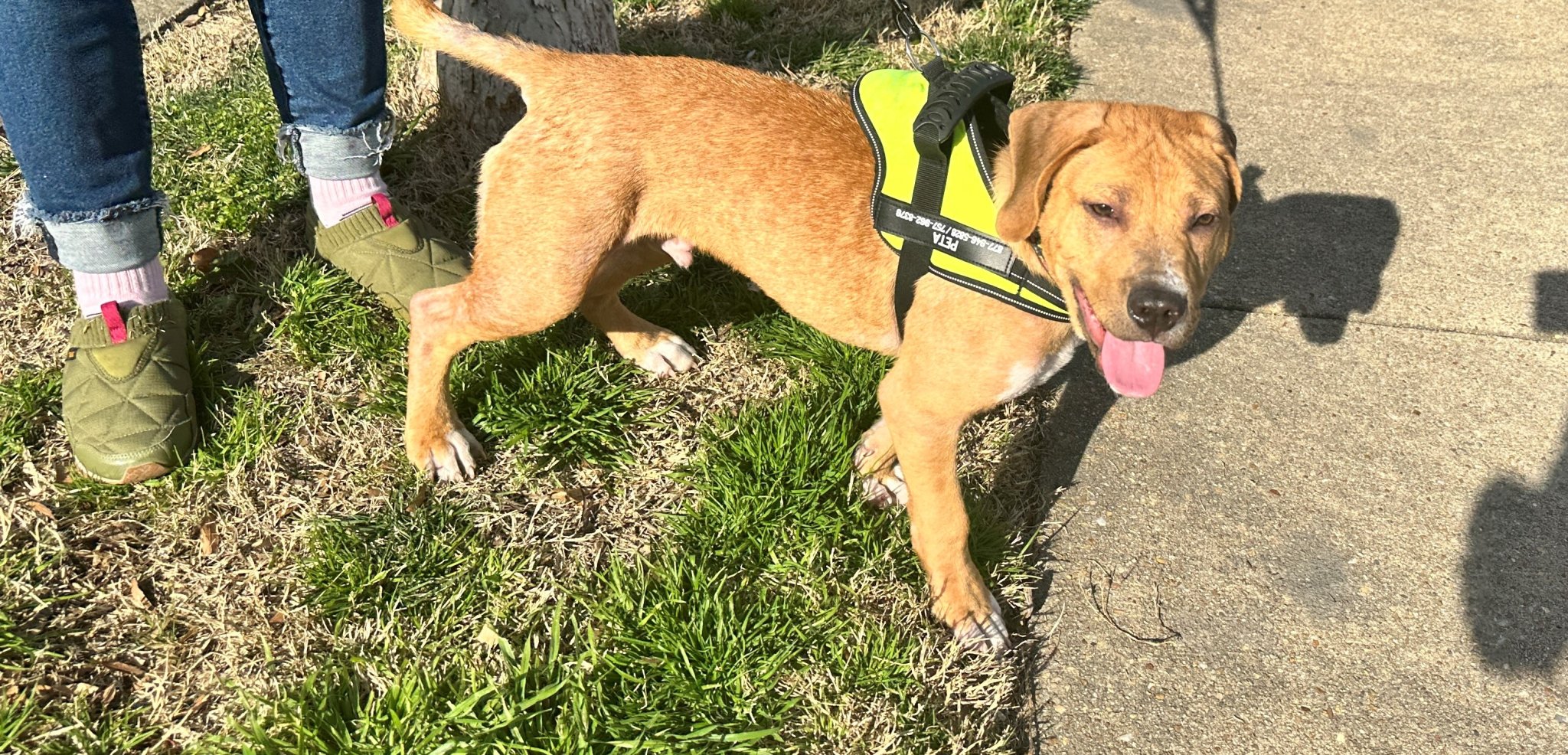 After just a few weeks of veterinary treatment and some loving care in a foster home, Wally's fur grew back and his skin (and spirit) healed. These days, he's the exuberant, playful puppy he was meant to be all along—and he finally looks like one, too.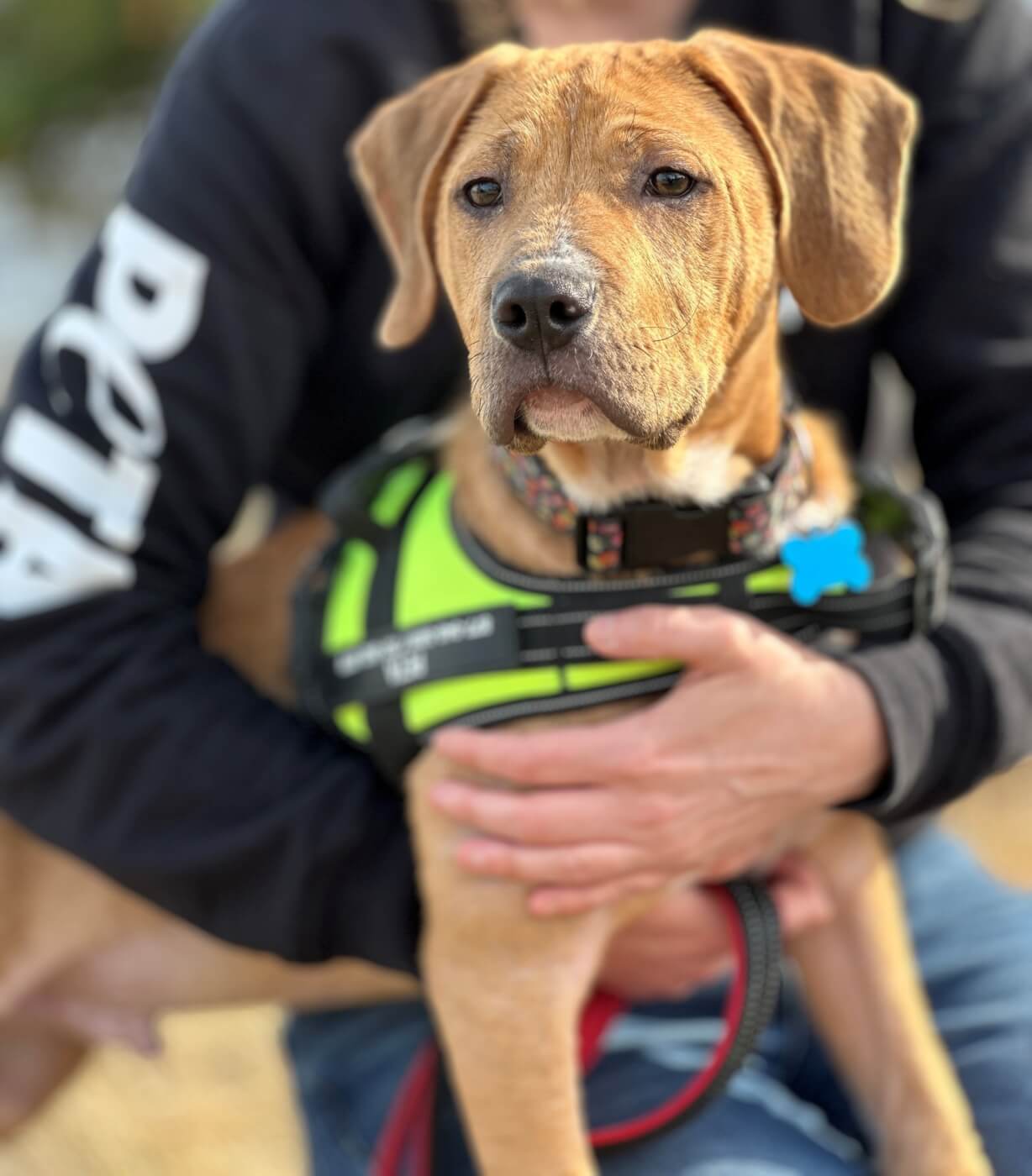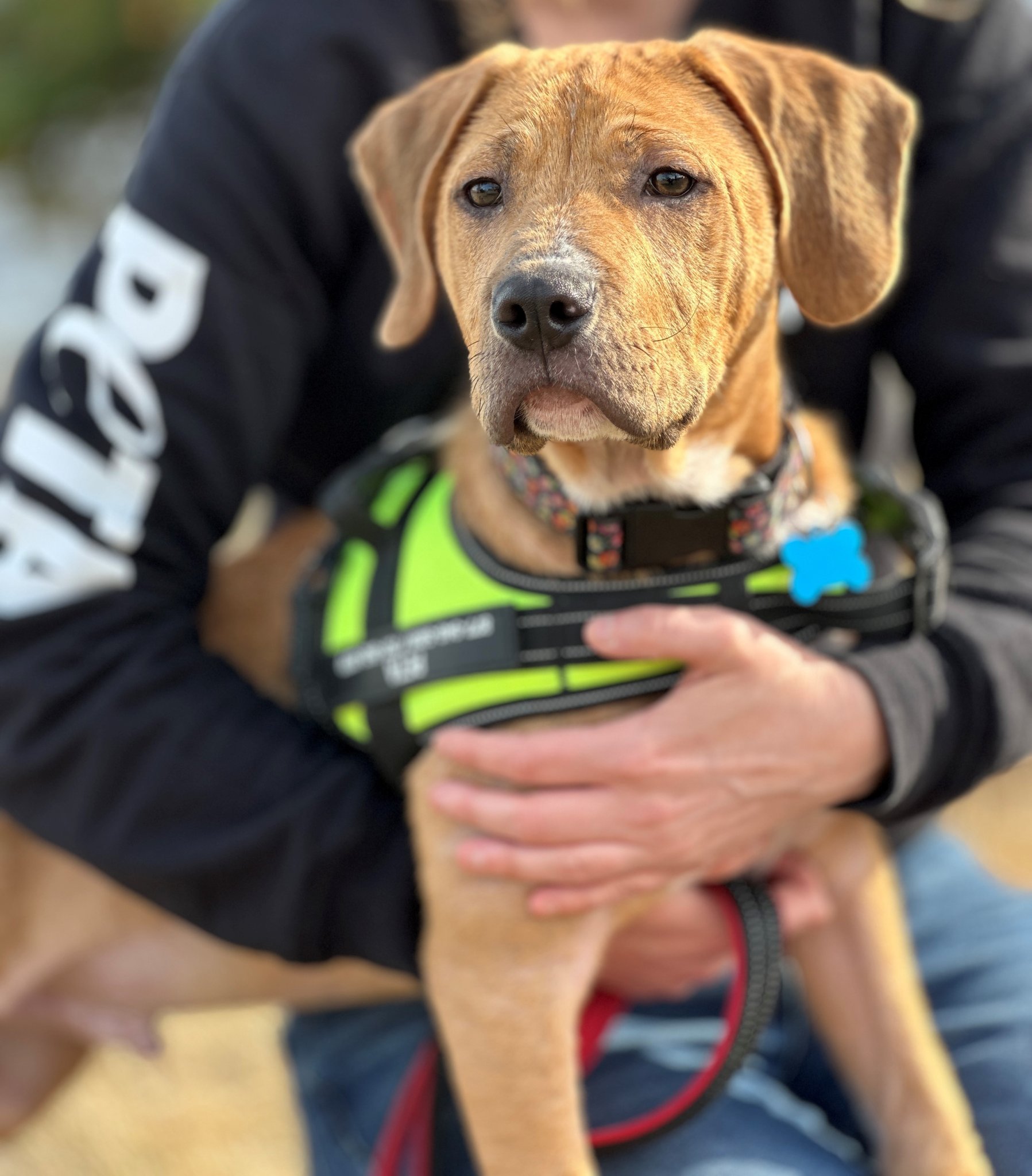 With a clean bill of health and a new outlook on life, Wally is ready to find his permanent home. Despite his painful past, he doesn't hold any grudges—he's a happy-go-lucky guy who greets everyone he meets as a new potential best friend.
Got a friendly dog at home in need of a playmate? Don't tell Wally—he'll start packing his bags already! This pup loves nothing more than zooming around his foster family's backyard with other dogs in a joyous game of chase. But worry not—he also loves playing with humans and will need a guardian (or two or a whole family) who can keep up with his dynamo personality.
Wally is making good progress on housetraining and almost has it down pat, but as with any puppy, he's looking for a family who will be patient with him as he learns his manners. Speaking of manners, at only about 4 months old, he's still growing, and he's a large mixed breed already. He'll need a home with space for him to safely run amok—something all puppies deserve (especially those who used to be baby rhinoceroses).
Do you have room in your family for a fun, free-spirited puppy like Wally? E-mail [email protected] to learn more.