Geraldine was frantic with worry. Her 4-year-old beloved cat, Beau, hadn't eaten for well over a week and was in obvious distress. A senior citizen in poor health and on a fixed income, Geraldine had just $10 to tide her over until her next Social Security check and couldn't afford costly veterinary tests and treatments, so she called the local humane society for advice. It was unable to help, but she didn't give up, and after trying several other agencies without success, she found PETA.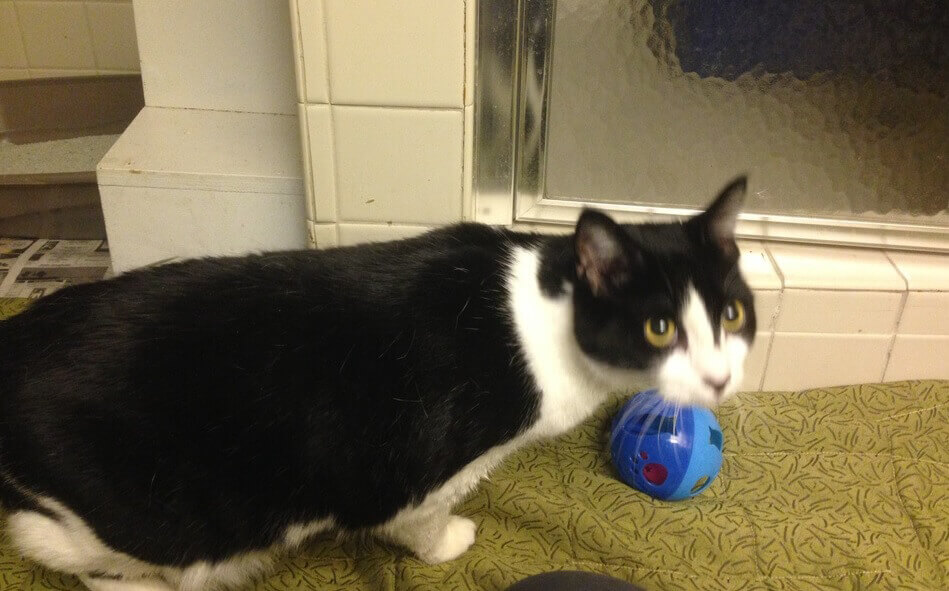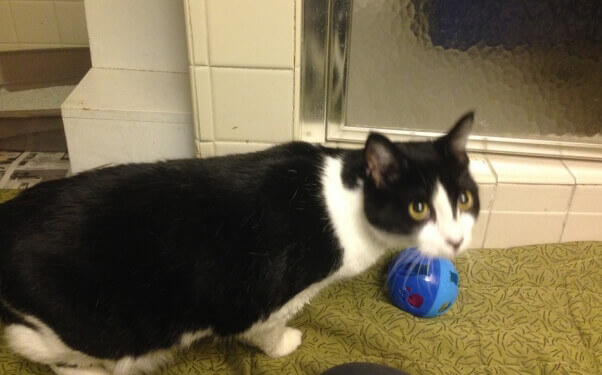 One of PETA's veterinarians ran tests and examined Beau from tip to toe. Our veterinary staff administered subcutaneous fluids and gave him an anti-pain injection and antibiotics. The vet warned that if Beau didn't start eating on his own soon, he would have to be force-fed or would quickly deteriorate.
Geraldine knew that force-feeding would stress Beau out, and she was so distraught at the thought of losing her constant companion that she called her good friend and neighbor Regina for advice. Together, the two women decided that, as difficult as it was to contemplate, it would be best to end Beau's suffering, since Geraldine couldn't bear to see him deteriorate and become a shell of the robust, peppy cat he used to be. As PETA's field worker Kat carried Beau away, Beau cried out for his "mom" and tried to reach out to her through the carrier bars, a sight that tore at Kat's and Geraldine's hearts.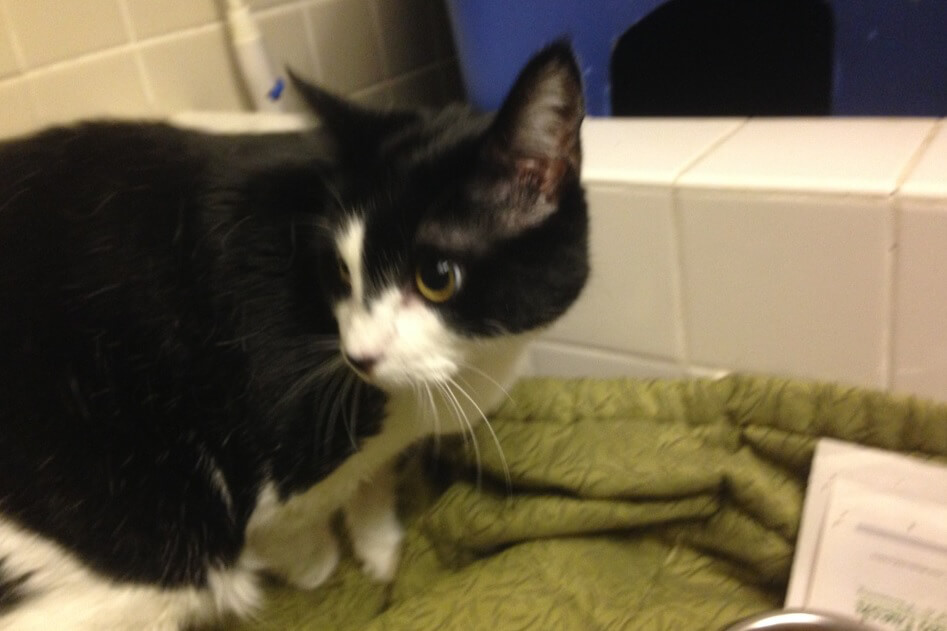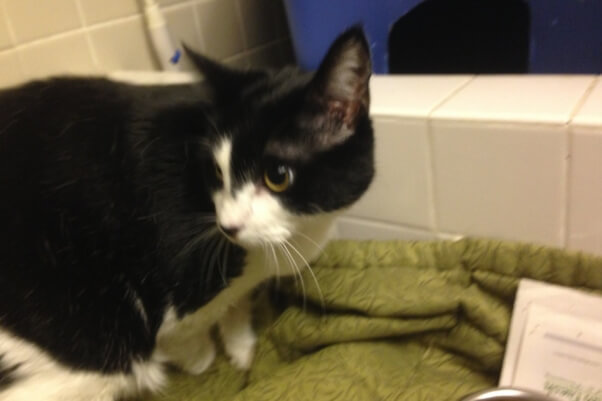 Later, at the animal shelter, reluctant to accept defeat, Kat offered a cat treat to Beau, not really expecting him to show any interest.
Maybe the fluids were kicking in, but whatever it was, he ate the treat.
Feeling as though the weight of the world had been lifted from her shoulders, Kat tried to get him to eat again—but no cigar. Kat went home to feed her own cats, packed an overnight bag, and came back to PETA to spend the night with Beau, sleeping on the floor in his guest room.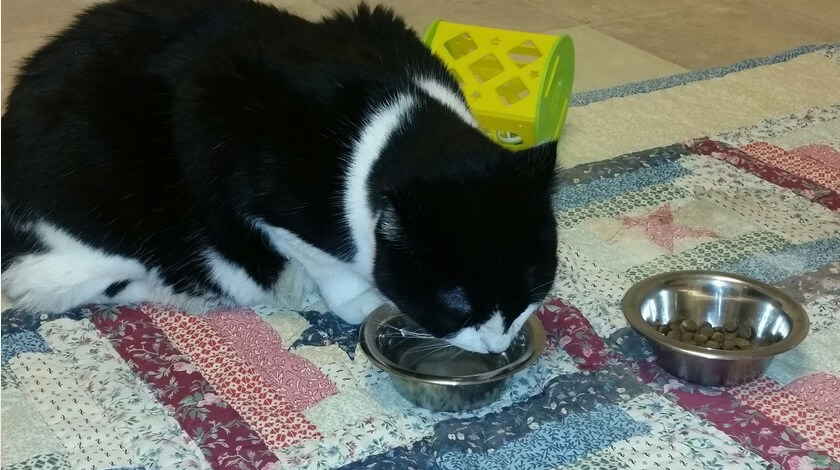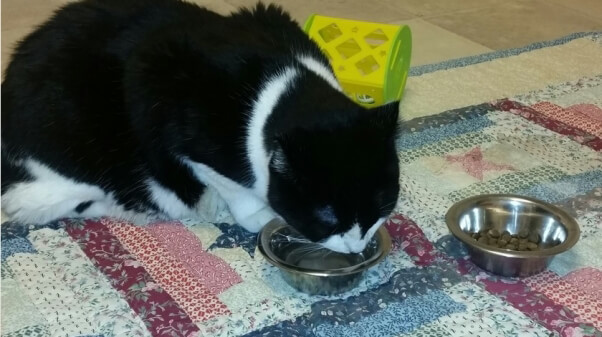 By morning, Beau seemed better. And he steadily improved! Two days later, Kat took Beau back home.
Geraldine was so shocked and relieved when Kat told her that Beau was better that she burst into tears. "Oh, my God, I can't believe it!" she said over and over again. "I can't believe it!"
Oblivious to the stir that he was causing, Beau calmly emerged from his carrier and trotted around the room with his tail held high, as if he didn't have a care in the world. He was back home with mom.