A dog was rescued from a hot vehicle parked outside the St. Louis Zoo after he was spotted inside the SUV panting and looking distressed. According to reports, temperatures inside the SUV may have soared as high as 130 degrees, even with the windows slightly open. With assistance from zoo security, the Humane Society of Missouri's Animal Cruelty Task Force successfully managed to open the vehicle's doors and get him to safety, an act that was broadcast live on the group's Facebook page:
Happening now: HSMO's Animal Cruelty Task Force rescuing dog from 120 degree car

Posted by Humane Society of Missouri on Tuesday, July 11, 2017
But the task force wasn't the only agency made aware of the danger this dog was placed in. A news crew from local CBS affiliate KMOV was present to witness the rescue, too, and its members also waited for the owner to return to the SUV. Video posted on the channel's website shows that the owner—who reportedly took an additional 90 minutes to return to the vehicle after the dog had been removed and taken for assessment—became agitated upon discovering the citation left on her windshield and after being questioned by a reporter. In the footage, she can be seen appearing to shove a camera and attempting to hide her face as she leaves the zoo parking lot.
A dog was trapped inside of a 130 degree car at the zoo; News 4 was there when the Humane Society saved him https://t.co/g8Vm8j3bRr pic.twitter.com/96AG0CFYv7

— KMOV (@KMOV) July 11, 2017
The dog's owner could yet face charges for neglect or cruelty to animals if authorities decide to file them.
There's no excuse. Never leave animals unattended in a vehicle.
The dangers of a hot car, even if parked in the shade with the windows open, are well known. On a 78 degree farenheit / 25 degree celcuis day, the temperature inside a parked car can soar to 100*F / 38*C in just minutes, and on a 90-degree farenheit / 32 degree celsius day, the interior temperature can reach as high as 109*F / 43*C in less than 10 minutes. Animals can sustain brain damage or even die from heatstroke in just 15 minutes.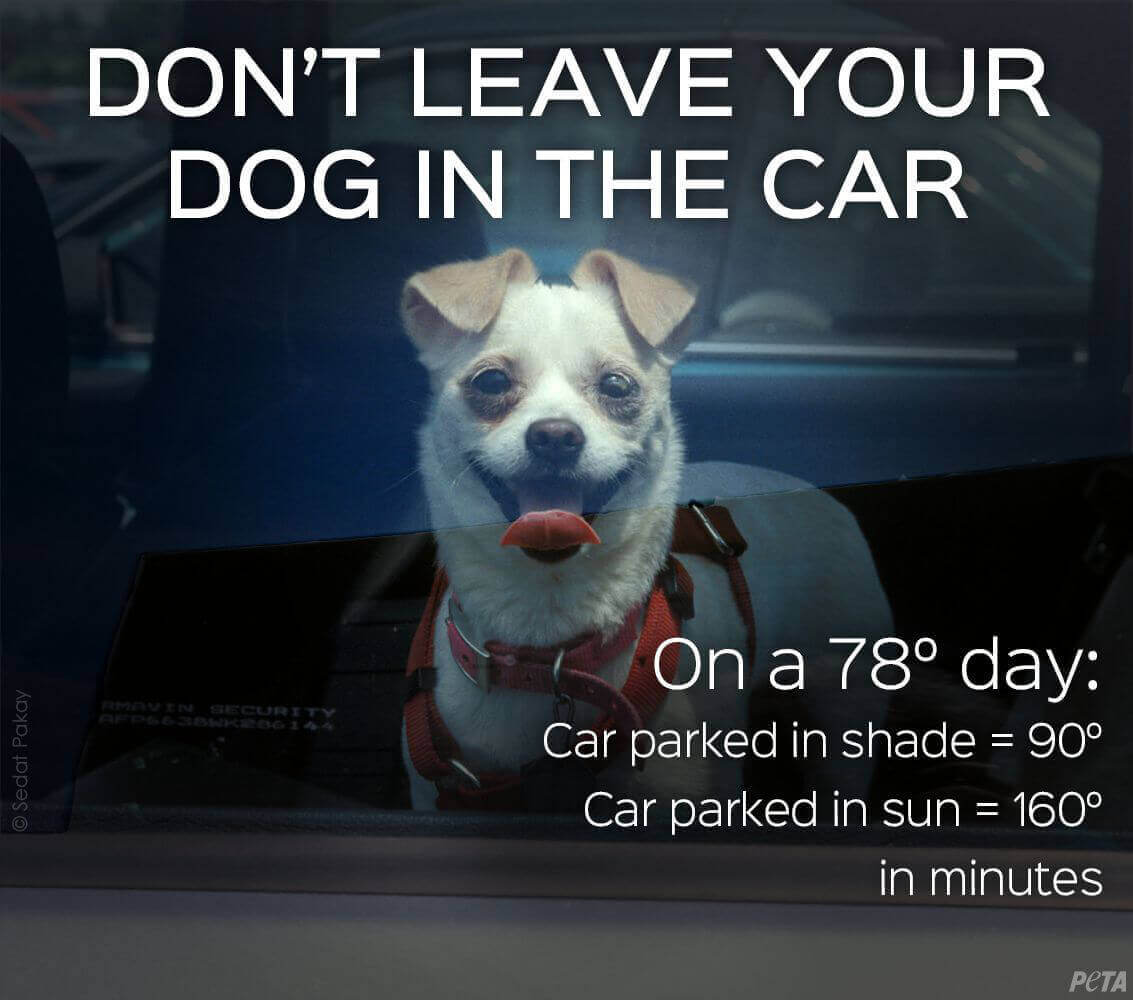 Year after year, dozens of reports surface detailing the tragic death of dogs (as well as small children and other animals) who have overheated while trapped inside a sweltering vehicle. Cities and states across the country have passed laws to decriminalize the breaking of car windows to rescue animals in danger, while others have stepped up punishments for those who do leave dogs in hot vehicles. But you can be personally prepared to come to the aid of an animal in need. After all, your actions could mean the difference between life and death for a helpless animal left in a hot car.
Share this post to help spread awareness and save lives.