Would you be as clever as this fox if your life were on the line?
When this Arctic fox was captured by fur trappers, the animal played dead and waited for just the right moment to escape. The fox left the astounded trappers eating dust—or, more specifically, snow—and rejoined his or her pack:
While this fox narrowly escaped becoming the trim on someone's coat, many animals do not evade this gruesome fate. Although most animals who are slaughtered for their fur are raised on notoriously cruel fur farms, millions of foxes, raccoons, coyotes, wolves, bobcats, opossums, nutria, beavers, otters, and other fur-bearing animals are also killed every year for the clothing industry by trappers like these.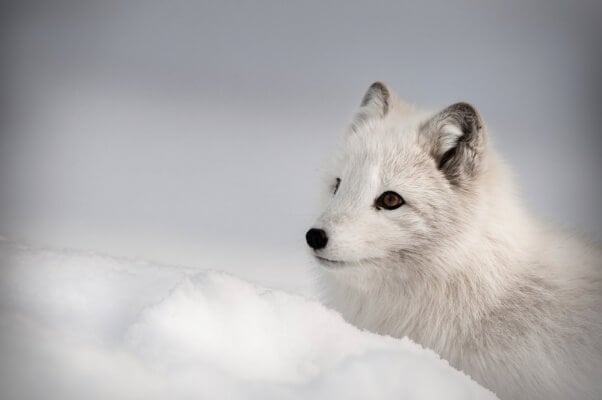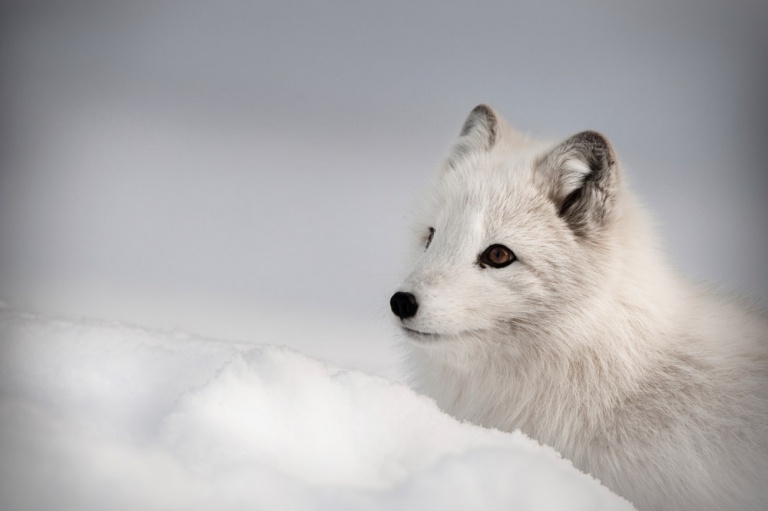 © iStock.com/Andy_Astbury
Fur moves through international auction houses and is distributed to manufacturers around the world. Even if a fur garment's label says that it was made in the U.S. or a European country, the animals were likely raised and slaughtered elsewhere—possibly on a Chinese fur farm, where there are no penalties for abusing animals.
The bottom line: There's no easy way to tell where fur is from or even what animal the skin came from. The only thing that can be said with certainty when it comes to fur is that no animals want to die to give you theirs.
What You Can Do
Never buy or wear fur, down, leather, exotic skins, or any other animal-derived material, and learn how to leave cruelty out of your wardrobe here.