An up-and-coming star bull abuser rode in his last rodeo this past Mother's Day when a 1-ton bull stomped the cowboy's chest in.
During the Monster Energy Professional Bull Riders event in Brazil, Giliard Antonio was killed after his hand became caught in a flank, or "bucking," strap—a rope that's tightly cinched around the bulls' abdomens, which causes them to buck vigorously in an attempt to rid themselves of the irritation. In mere seconds, the bull he was riding, named Cineasta, bucked and trampled him, crushing his chest. In footage of the event, Antonio can be seen standing for a moment before passing out from his injuries.
Reports state that he sustained severe internal injuries, including a cervical fracture, and suffered cardiorespiratory failure. At the hospital, he was declared dead on arrival.
Antonio had just returned to the sport after having sustained a crushed pelvis, which left him in a wheelchair and in doubt as to whether he'd ever walk again. After recovering, instead of rejoicing at having a second chance at a healthy life to spend with his family and friends, he returned to tormenting bulls for entertainment—a choice that proved fatal.
Rodeo cowboys voluntarily risk their lives by participating in these events—the animals they exploit have no such choice.
Bulls today are bred to be bigger and stronger than ever before. These animals aren't naturally aggressive—they're physically tormented into displaying "wild" types of behavior in order to make the cowboys look brave. Electric prods, spurs, and bucking straps are used to irritate and enrage these animals in rodeos.
https://twitter.com/peta2/status/739728545153351680
Countless animals have paid with their lives in order to satisfy humans' desire to play cowboy in events such as calf roping, bull riding, steer wrestling, and bronc riding.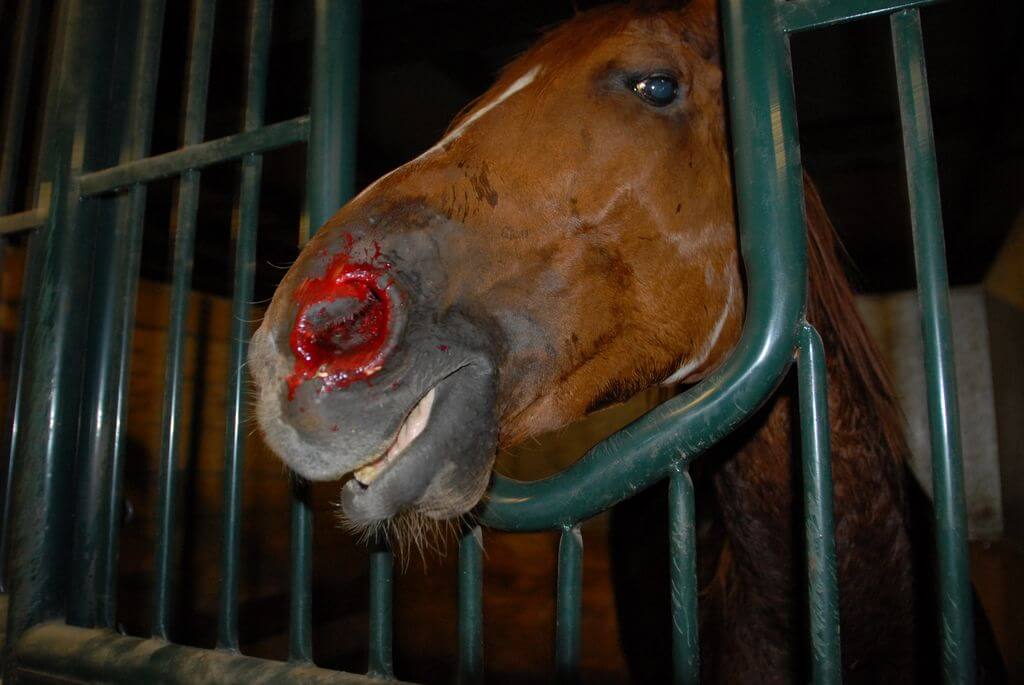 Animals used in rodeos have sustained fatal injuries, including broken backs and necks, and suffered heart attacks and aneurysms. Those who manage to make it through the events unscathed are given little time to rest or recuperate. They're loaded into trucks, hauled to the next event, and forced to participate over and over again. When they become too old or worn out to continue, "retirement" is often a one-way trip to the slaughterhouse.
Unfortunately, Antonio's daughter will grow up fatherless because tormenting bulls is somehow still culturally acceptable. We hope his tragic legacy will remind people that animals want to be left alone and allowed to enjoy their lives—just as humans do.
What You Can Do
Never support blood sports like rodeos and bullfighting or any other activity in which animals are harassed into performing for humans. Share this post with others. Let them know that you oppose any event in which animals are abused or slaughtered and that they should, too.