Breaking: Graphic video footage obtained by PETA shows Ohio racing licensee Brevin Lupton apparently participating in abuse that involved kicking and whipping a horse who had collapsed on an Ohio track. In response, PETA urged the Ohio State Racing Commission (OSRC) and the United States Trotting Association (USTA) to revoke Lupton's license and membership, respectively. We've also asked law enforcement to investigate and, if appropriate, to file cruelty-to-animals charges.
The distressing video shows the horse rearing and collapsing.
One man kicks the horse in the back, and then another whips him. The horse briefly manages to rise, only to collapse again and repeatedly struggle to regain his footing.
The OSRC has suspended Brevin Lupton for one year and fined him $1,000 for "engaging in an act of cruelty against a horse", and the USTA declared him ineligible for licensing or membership, per its bylaws.
"Anyone who violently assaults a horse should be permanently banned from racing. This horse was clearly in distress, and PETA is calling for a criminal investigation."

—PETA Senior Vice President Kathy Guillermo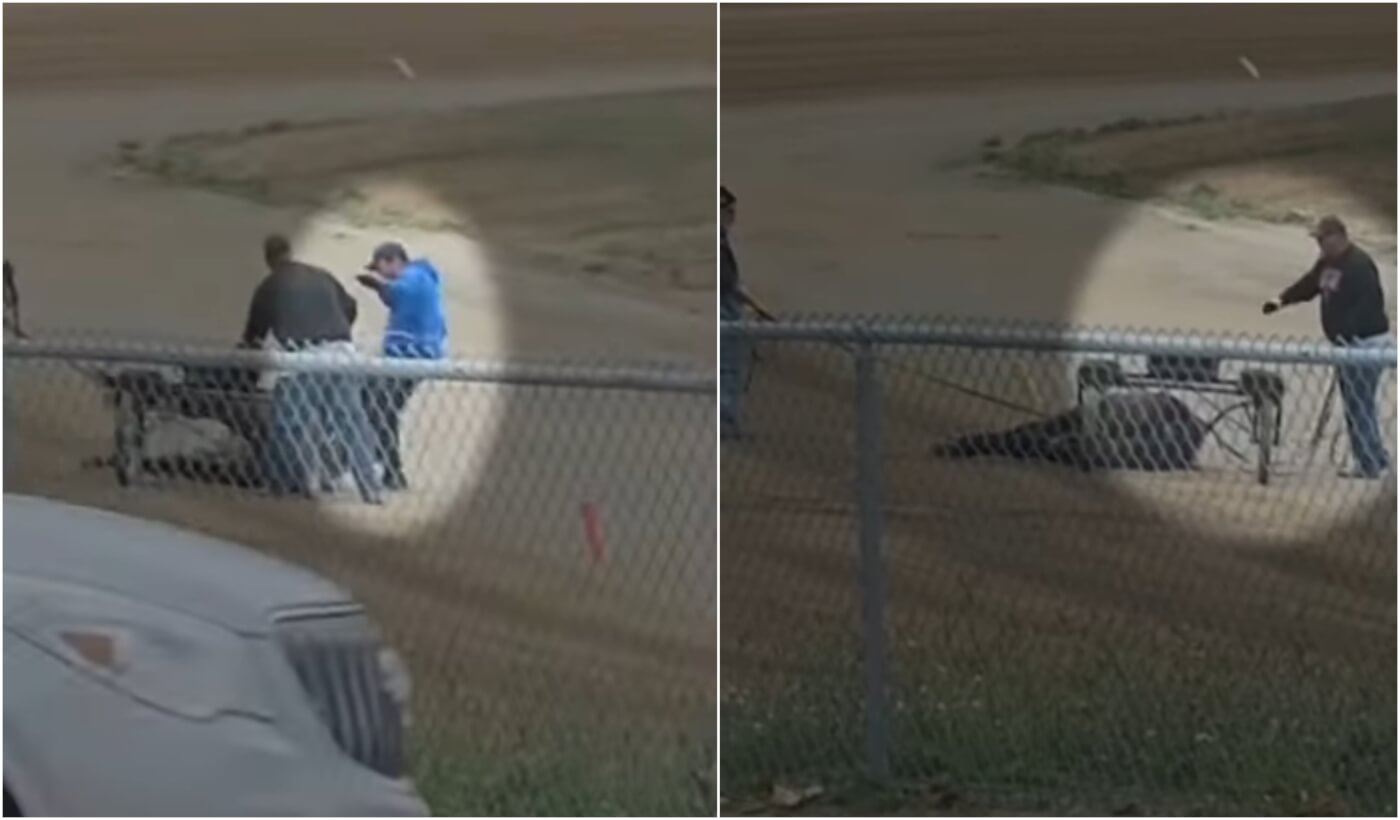 PETA Has a Hotline for Reporting Cruelty to Horses Used for Racing
If you work at a racetrack, a horse training or breeding facility, a veterinary office, or any other business affiliated with or adjacent to the horse racing industry—whether you're a vet technician, a groom, an exercise rider, a hot walker, or a timer in morning training—you may see or have seen something that needs to be reported.
By reporting your concerns to PETA, you'll allow us to expose cruelty and file the appropriate complaints so that racing-industry oversight bodies—and possibly law-enforcement agencies—can investigate and take action against those responsible. Your confidentiality is important to us.