More than 200,000 supporters of PETA India and other PETA entities joined in demanding long-suffering elephant Gajraj's release. Finally, the Maharashtra Forest Department intervened and unchained Gajraj and he is on his way to healing at the Wildlife SOS Elephant Conservation and Care Center.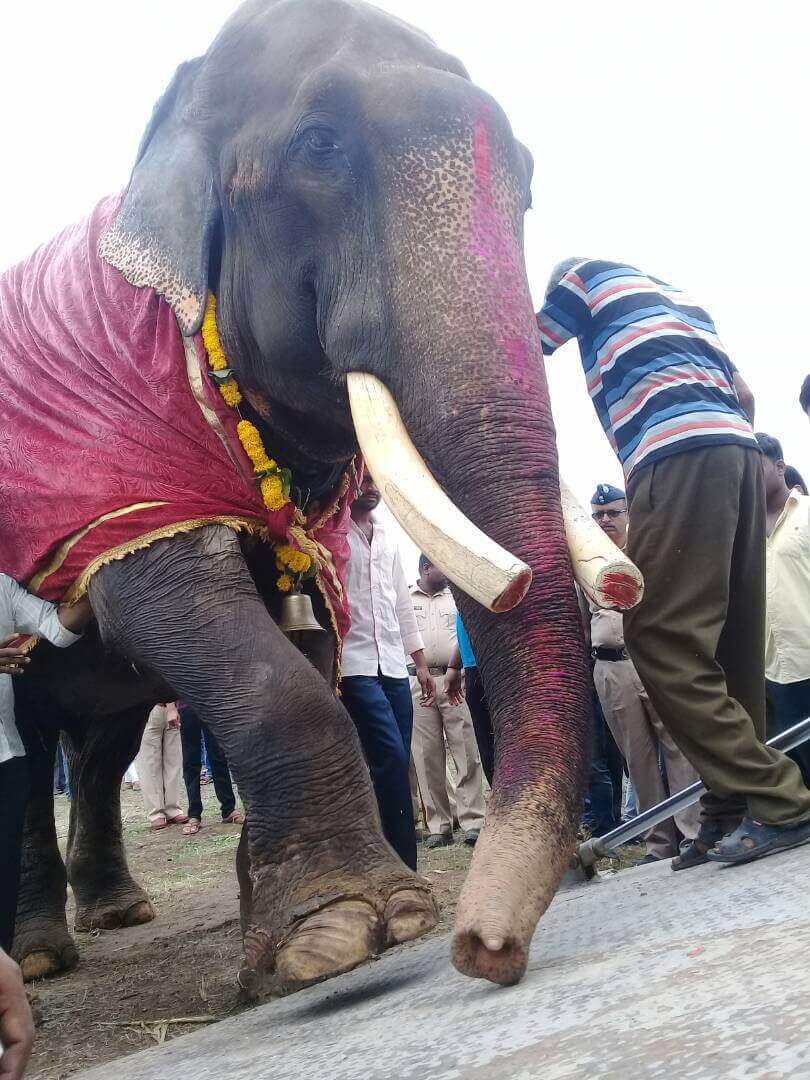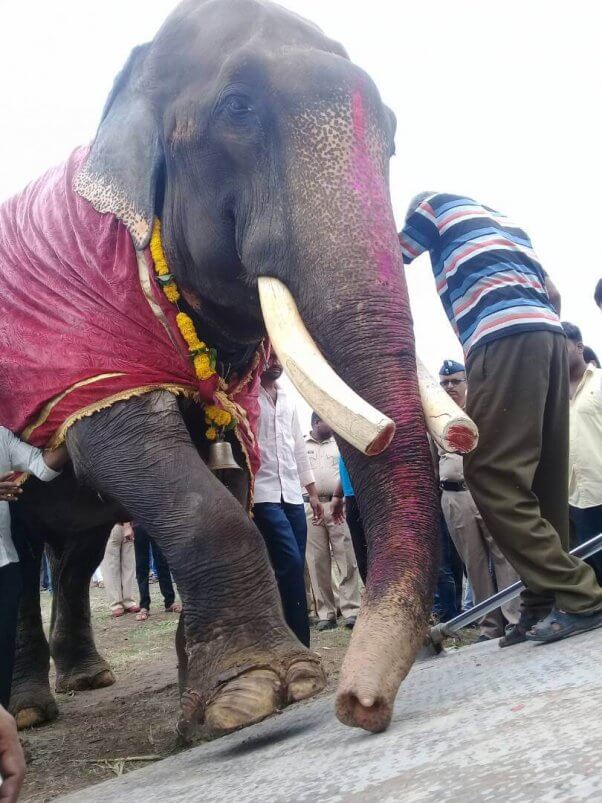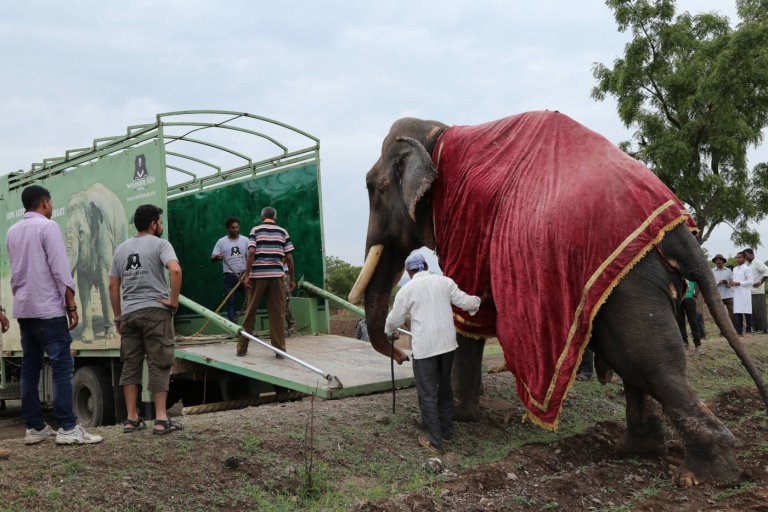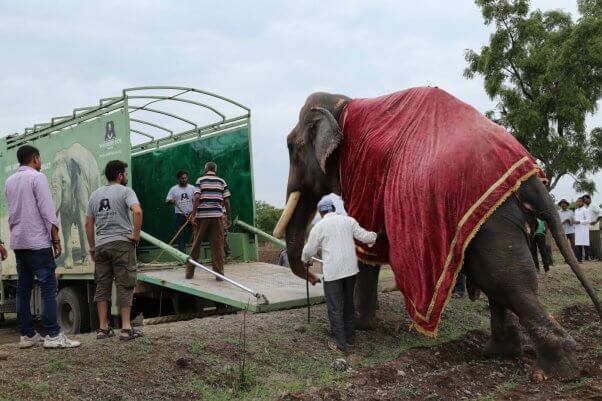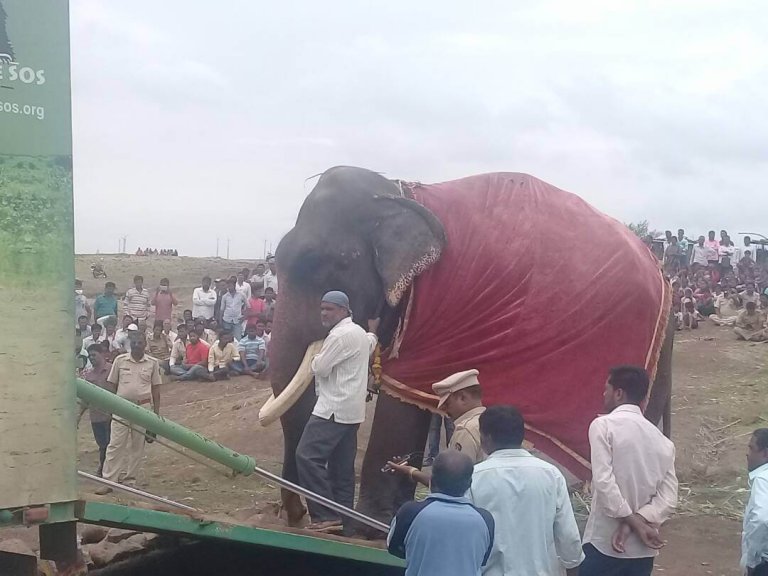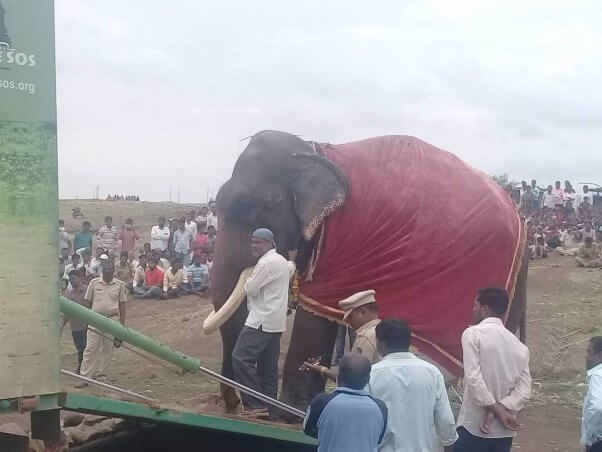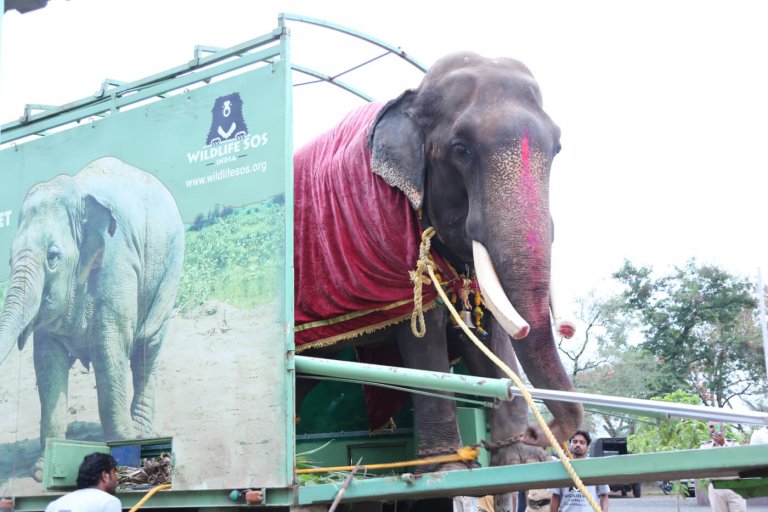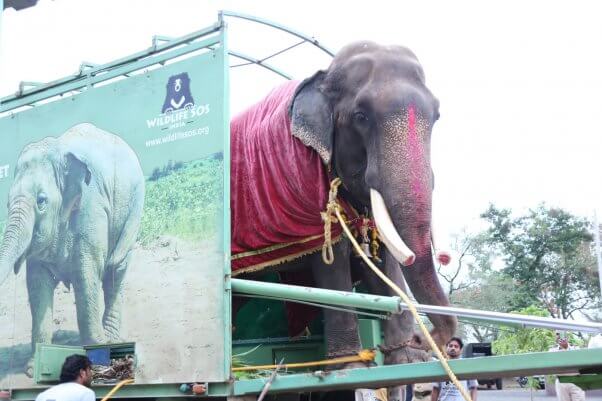 Gajraj is thought to have been taken from the forest as a 12-year-old in 1965. He was then forced to make the nearly 500-mile journey from Ujjain, Madhya Pradesh, to Satara, Maharashtra, which reportedly took a month and a half. His transfer was illegal.
He spent more than 50 long years chained near the popular tourist spots Shri Bhavani Museum and Yamai Devi temple in Aundh, Satara. This aging elephant's appalling abuse by his handlers sparked a global #FreeGajraj campaign led by PETA India and other PETA entities. It was supported by numerous kind celebrities – including Jacqueline Fernandez, Athiya Shetty, Suniel Shetty, Sunny Leone, Sidharth Malhotra, and Sonakshi Sinha – who all shared information about his plight on social media.
In April, Maharashtra government–appointed veterinarians confirmed PETA India veterinarians' earlier findings that the elderly elephant was suffering from weakness and untreated prolonged abscesses on his hindquarters and elbows as well as painful foot conditions. They also affirmed that his custodian and handler failed to maintain even basic health-care records, such as treatment, deworming, and vaccination registers, adding to suspicions that no such care had been given in years. Videos from a recent PETA India eyewitness investigation show Gajraj swaying back and forth and bobbing his head, indicating severe stress.
PETA arranged for and funded Gajraj's care at Wildlife SOS. But the rescue still wasn't easy. Hundreds of misguided local villagers protested, and Gajraj's handler and some protesters even threatened mass suicide.
Gajraj's supporters would not give up, flooding lawmakers, the Forest Department, and anyone who could help with letters, calls, and emails.
They prevailed, and Gajraj can now begin to receive vital veterinary treatment and experience the company of fellow elephants after years alone. It will take time for him to heal and to learn to trust again, but free from his chains, and able to make his own decisions for the first time in decades, he is already improving: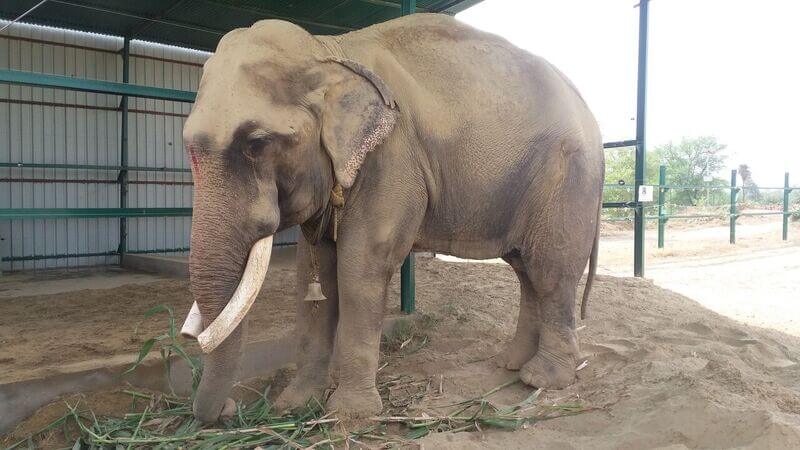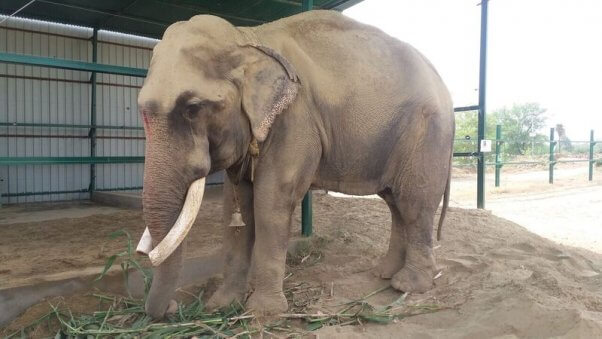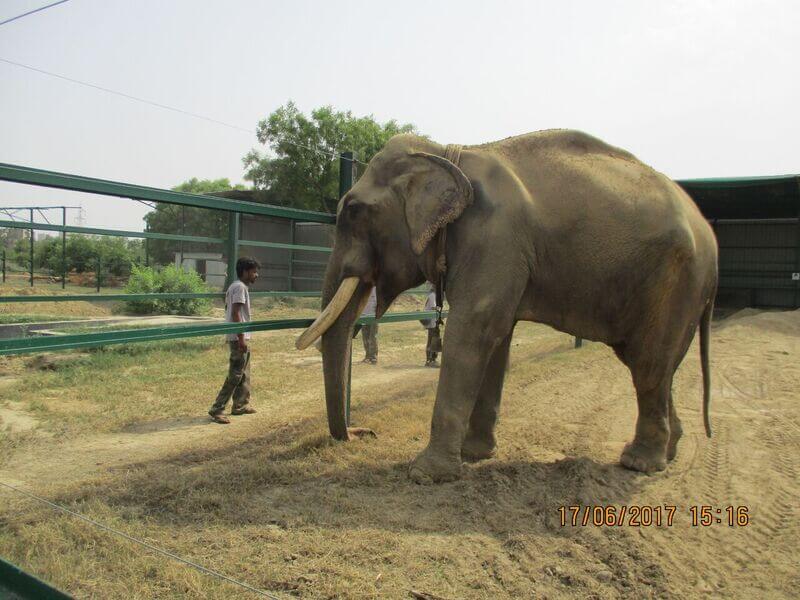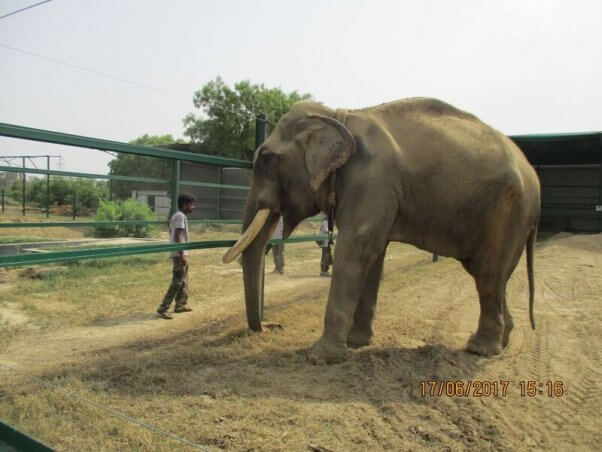 Thank you to everyone who supported the campaign and achieved victory for Gajraj.
Help us win for some of the loneliest elephants in the U.S., who are held in solitary confinement by zoos and circuses. Ask their exhibitors to let them retire to accredited sanctuaries today.