In a landmark decision that could prevent millions of animals from suffering and dying in laboratory experiments, the European Ombudsman has determined that the European Chemicals Agency (ECHA), which is responsible for overseeing the largest animal testing program in the world, is not doing its job to minimize animal experiments, as required by law.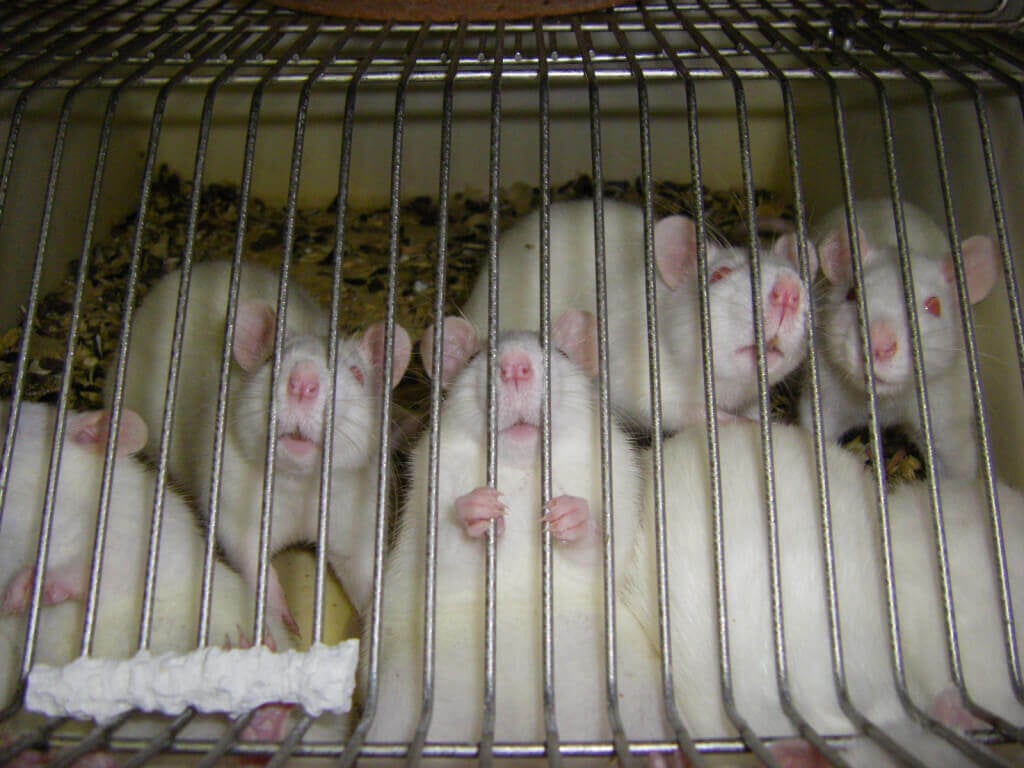 © Doctors Against Animal Experiments
It's estimated that upwards of 13 million animals will suffer and die in experiments to meet data requirements for the Registration, Evaluation, Authorisation and Restriction of Chemicals (REACH)  program. But the law is clear: Non-animal tests must be used in REACH wherever possible, and testing on animals must be undertaken only as a last resort.
After learning in 2011 that tens of thousands of animals were being poisoned and killed in avoidable tests to meet REACH requirements, PETA UK immediately and repeatedly contacted ECHA about this unconscionable use of animals, yet ECHA continued to shirk its duty to ensure that animal tests are minimized.
PETA UK took its concerns to the European Ombudsman, who is the government official responsible for investigating complaints about European Union institutions. Her decision today, which upholds a key argument in PETA UK's complaint, has enormous implications for preventing the suffering of millions of animals and confirms that ECHA has failed to accept its mandate and use all the tools at its disposal to minimize animal experiments.
While it is too late to bring back the animals used in these experiments, ECHA can reduce the disastrous REACH death toll by accepting its responsibilities and immediately incorporating the ombudsman's advice. Of course, scientists working for PETA entities worldwide will continue to scrutinize ECHA's work and do everything they can to make sure that happens.