After renewed talks with PETA, the New Jersey–based retailer Burlington Coat Factory has pulled all the fur from its shelves and made a commitment to no longer selling it in any of its 600 stores across the country. The move comes after 10 months of behind-the-scenes discussions with PETA, which has been organizing demonstrations and urging the clothing company to go fur-free for decades.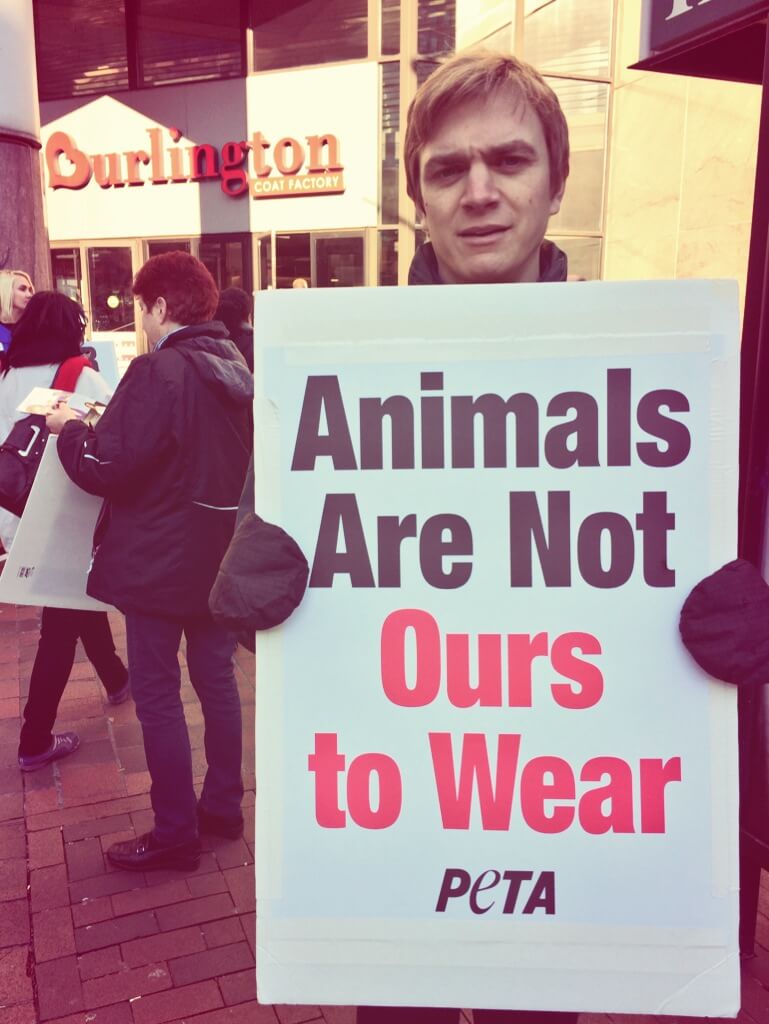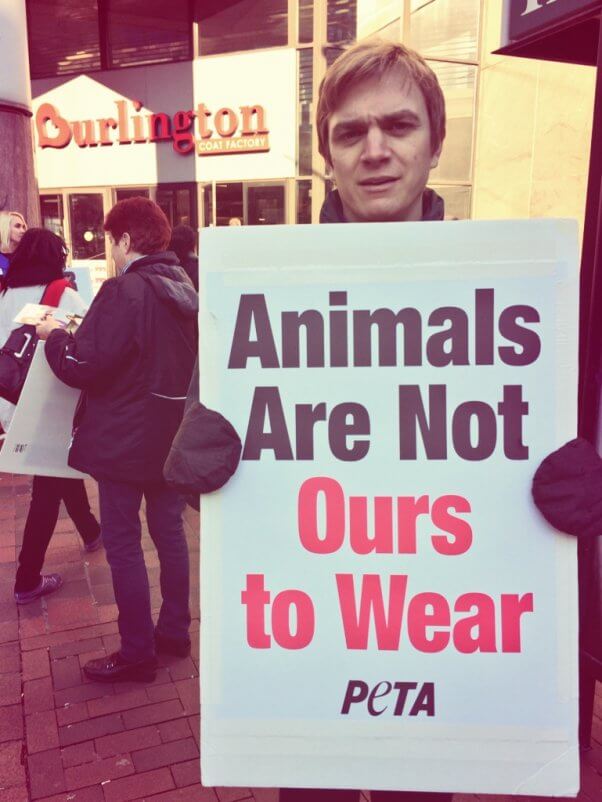 PETA revealed in a video exposé narrated by actor Eva Mendes that animals on fur farms in China, the world's largest fur exporter, spend their entire lives confined to cramped, filthy wire cages without access to food or clean water before they're electrocuted, gassed, or poisoned. Some animals, including millions of dogs and cats, are beaten, hanged, and frequently skinned alive for their fur. Others are caught in steel-jaw traps—which slam shut on animals' legs, often down to the bone, causing excruciating pain—and they sometimes attempt to chew off their own limbs to escape. If trapped animals don't die from blood loss, infection, or gangrene, trappers arrive to strangle, beat, or stomp them to death.
A progressive society recognizes that beauty can't be obtained from killing and robbing sentient creatures. Burlington Coat Factory joins hundreds of other top retailers that have gone fur-free, including J.Crew, Calvin Klein, Ralph Lauren, H&M, Inditex (which owns Zara), Ann Inc., Benetton, QVC, and Zappos. It's high time that every other brand followed suit.